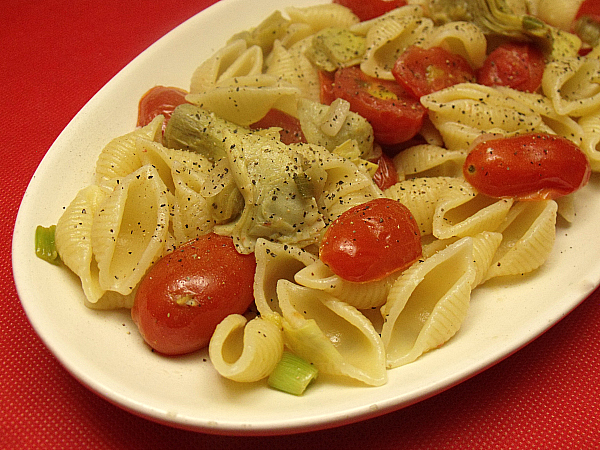 Artichoke & Tomatoe Pasta
Mmmm… artichoke hearts!
I love the taste of fresh, steamed artichoke hearts, but they are not exactly the easiest vegetable to deal with, so I don't make them as often as my family would like.
I was thrilled to discover the new ready to eat non-GMO Steamed Artichoke Hearts from Melissa's.
I just open up the package and they are good to go.
They taste like I prepared them fresh and are a big improvement over canned.
Consequently, I've been enjoying artichokes a whole lot more.
Pasta with Artichoke Hearts and Grape Tomatoes
Ingredients:
16 ounce pkg. Pasta, prepared
1 pkg. Melissa's Artichoke Hearts, chopped
1 pint Grape Tomatoes, halved
1 Mexican Onion, chopped (or 2-3 Green Onions)
1 t Minced Garlic

1 t Lemon Juice
2 T Olive Oil
Salt and Pepper to taste
Instructions:
Heat olive oil (medium high) in a saute pan.
Add onion and garlic to pan. Saute for about 30 seconds.
Add artichoke hearts, tomatoes and lemon juice. Saute for about 1 minute more until warm. Salt and pepper to taste.
Toss together with prepared pasta.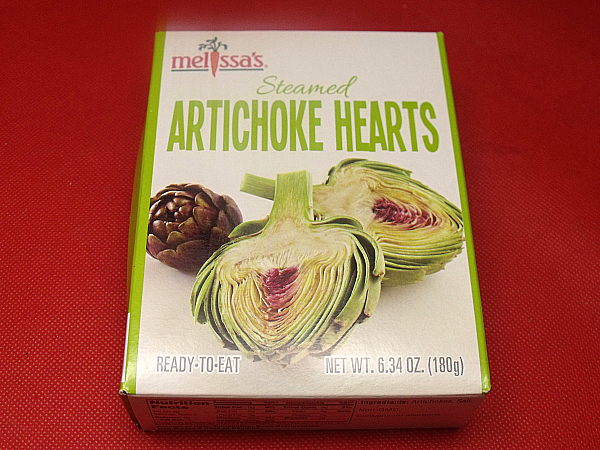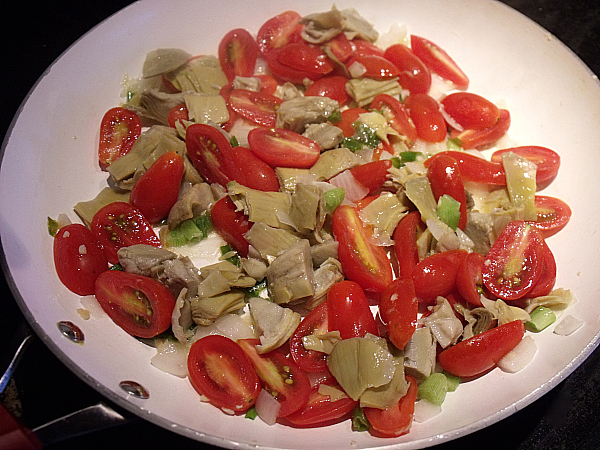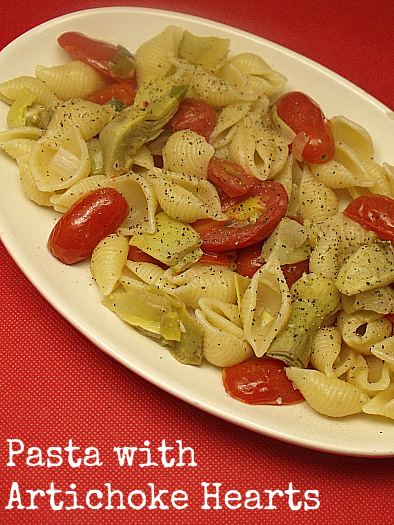 More from Mama Likes To Cook
Check out my vegetarian recipes, so you can get more great ideas for baking, cooking, blending and juicing.
Pasta Recipes
Shop Now
For a beautiful assortment of kitchen necessities and food gifts for the whole family, check out the current deals at these online stores.
Are you ready to have some delicious fun in the kitchen?