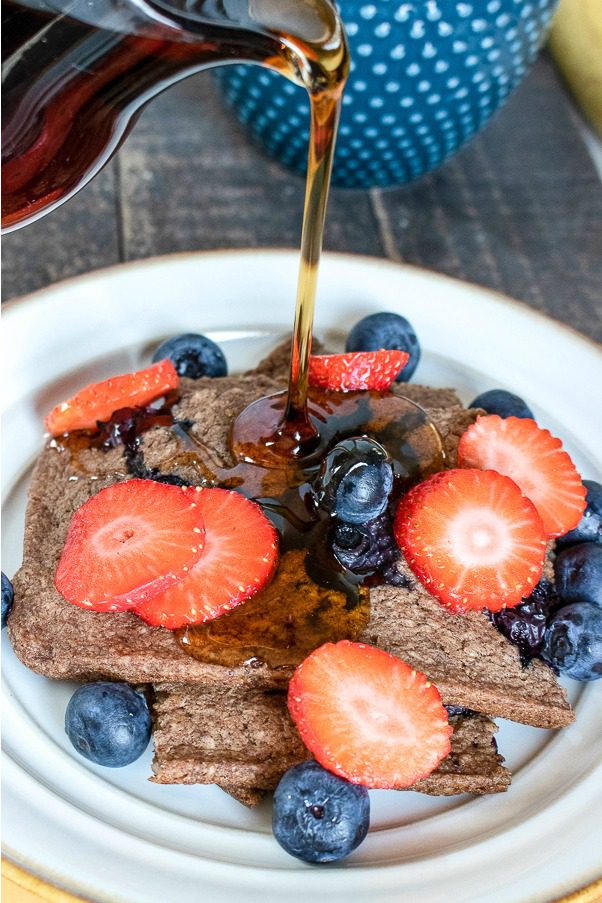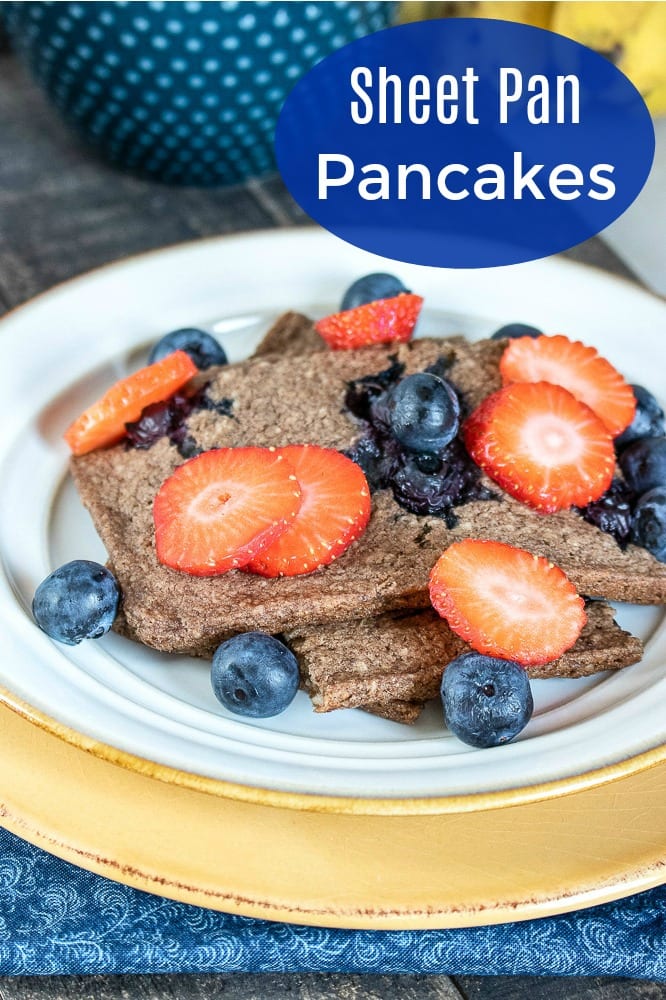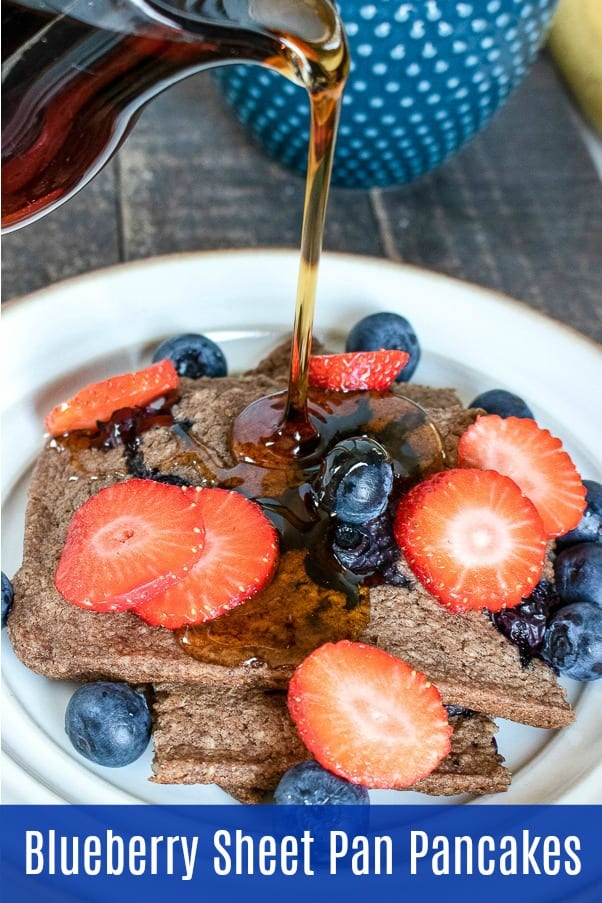 Sheet Pan Pancakes
From Scratch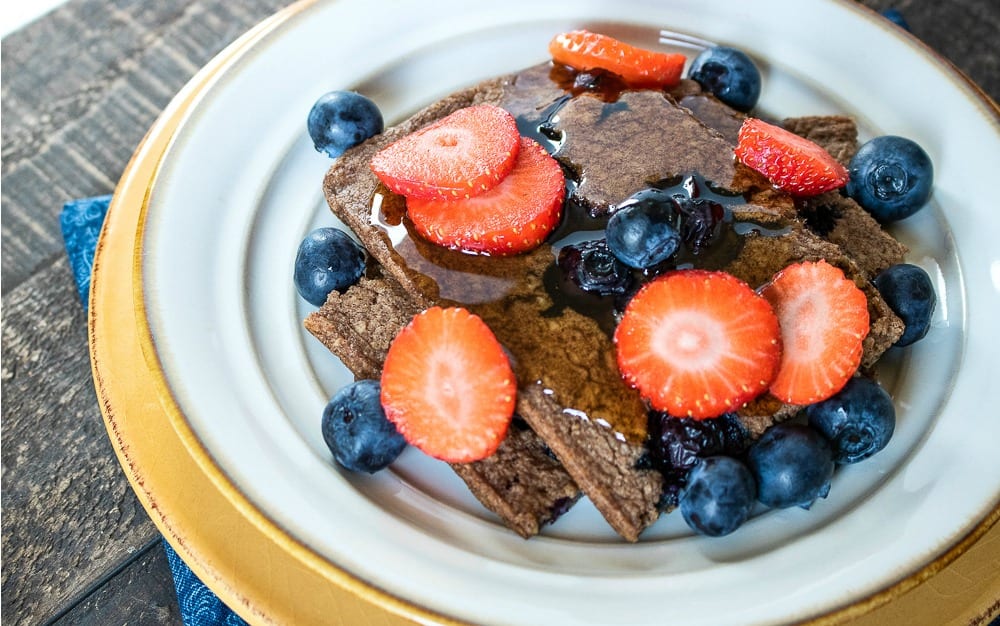 These delicious sheet pan blueberry pancakes are easy to make on a busy morning, since you make them in the oven instead of on the stove.
Yes, they are baked, so you don't need to watch and flip them at just the right time.
My family is well aware of my poor pancake flipping skills.
My first few stove top pancakes are never pretty, but the last ones of the batch are generally ok.
With this recipe, you just need to put the pan in the oven.
Then you take it out, when the giant pancake is done.
You can then cut it into squares or whatever other shape you like.
You'll get blueberry flavor in each bite, since blueberries are mixed into the batter.
Of course, you can also top your pancakes with additional fresh blueberries and other toppings.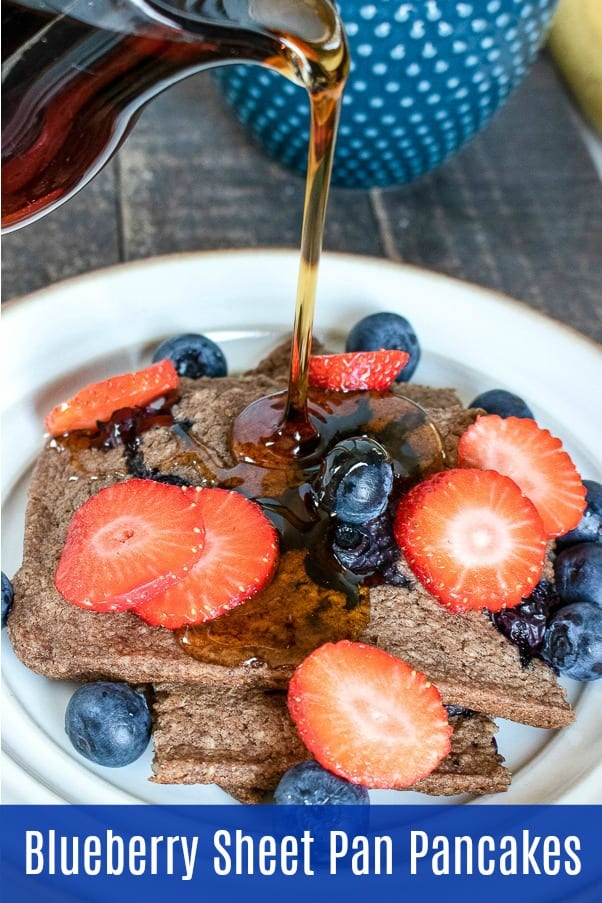 Sheet Pan Blueberry Pancakes Recipe
Prep time 10 minutes
Cook time 20-25 minutes
Serves 4
Ingredients
2 T Extra Virgin Olive Oil
1 cup Rolled Oats
½ Large Ripe Banana
1¼ cup Almond Milk, unsweetened
1 T Maple Syrup
1 t Vanilla Extract
1½ t Baking Powder
2 t Ground Cinnamon
1 cup Blueberries
Toppings
Blueberries
Strawberries
Maple Syrup
Supplies
Small Rimmed Baking Sheet
High Speed Blender
Measuring Cup
Measuring Spoons
Instructions
1) Preheat oven to 375° and grease the rimmed baking sheet with 1 T extra virgin olive oil.
2) Blend the remaining 1 T olive oil, rolled oats, banana, maple syrup, vanilla, baking powder and cinnamon in a blender, so that it becomes thick and smooth.
3) Pour the batter onto the oiled sheet pan and top with 1 cup of fresh blueberries.
4) Bake in the oven for about 20-25 minutes, so that the batter is set and slightly puffed up in the center and golden brown around the edges.
5) Remove from the oven and cool for about 10 minutes. Slice and serve immediately with your choice of toppings.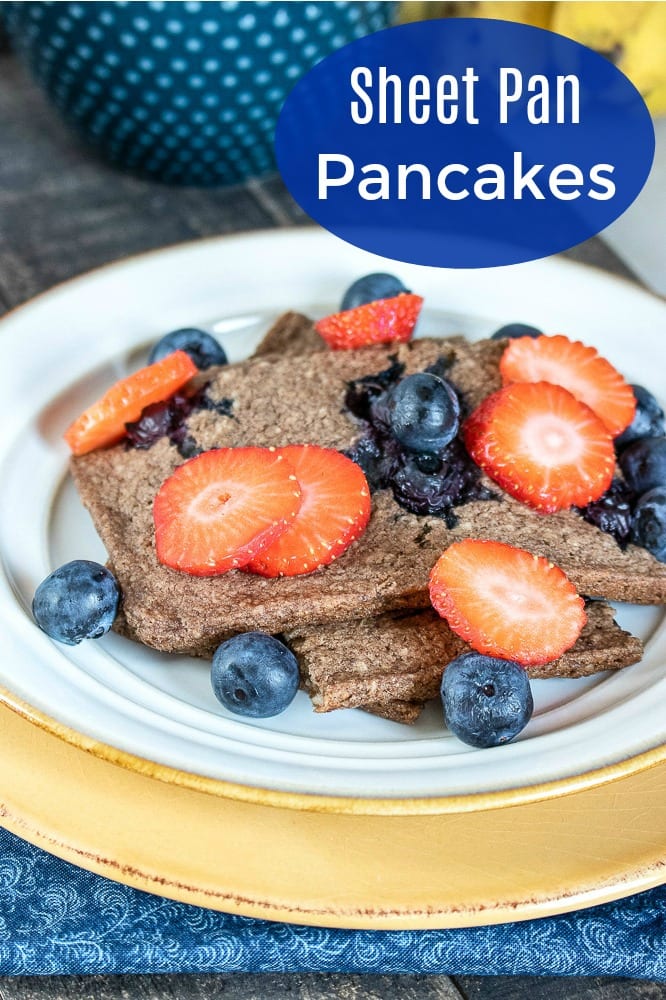 Check out my other breakfast recipes, so you can get more morning recipe inspiration.
Following are a few of my other delicious breakfasts:
Then take a look at the rest of my vegetarian recipes, so you and your family can have even more delicious fun in the kitchen.