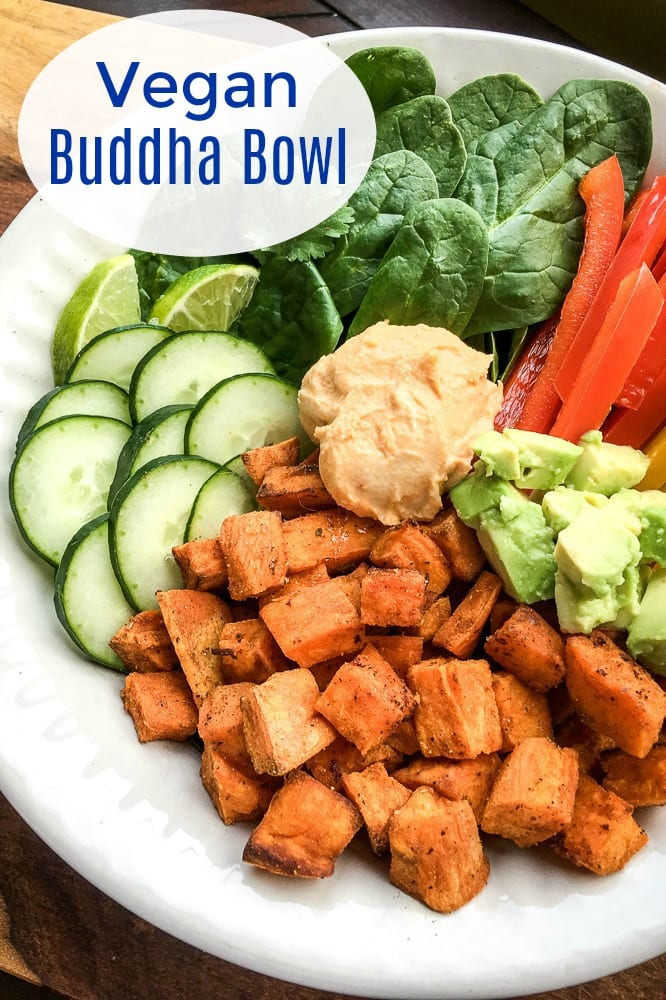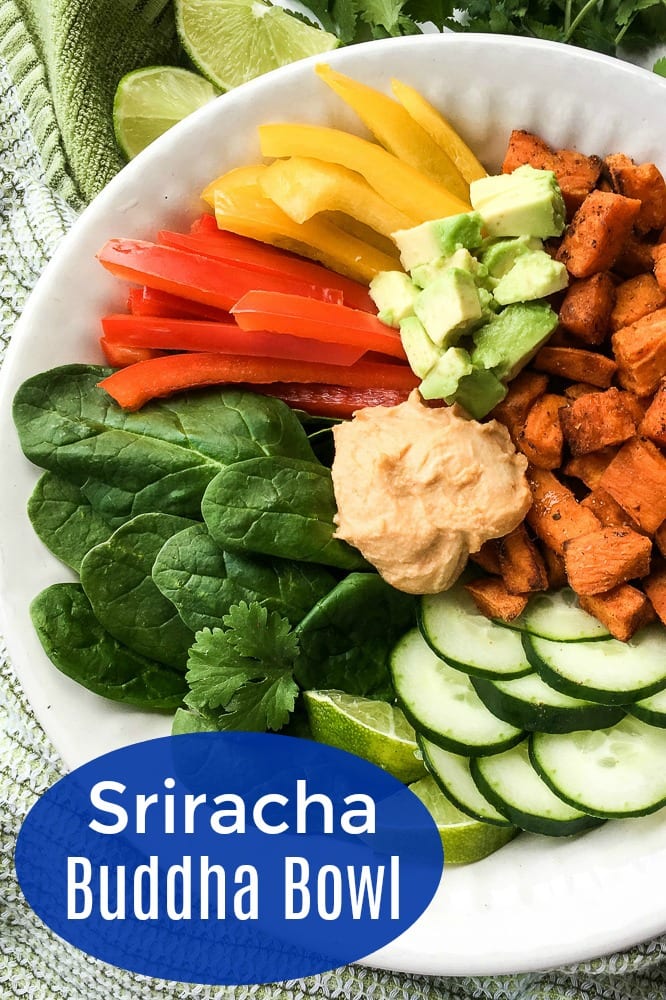 Vegan One Dish Meal
Spicy Buddha Bowl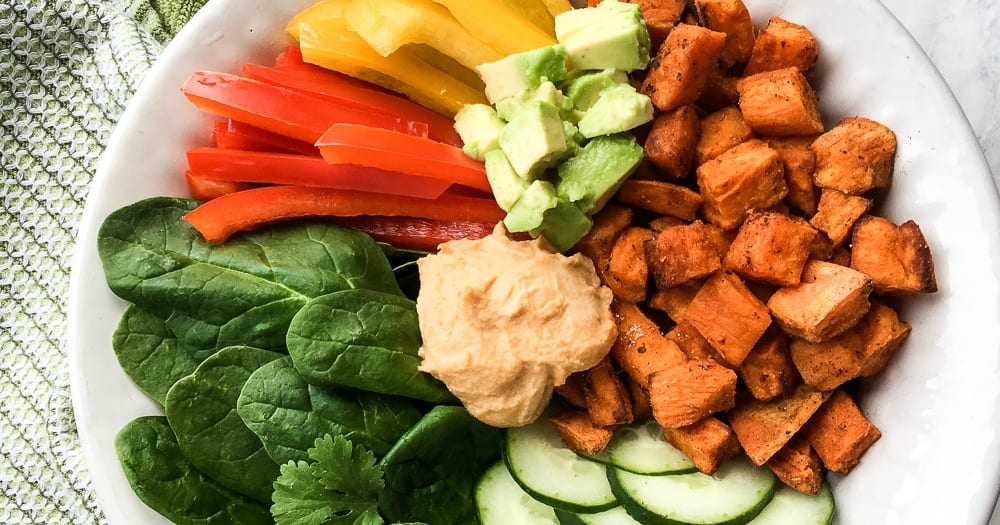 My family loves spicy food and one bowl meals, so this vegan sweet potato Sriracha Buddha bowl is great for lunch or dinner.
It is a wonderful combination of nutritious, fresh ingredients, so it is a 'feel good' meal.
You get to taste each of the ingredients, so it is a bit like having your own personal buffet in a bowl.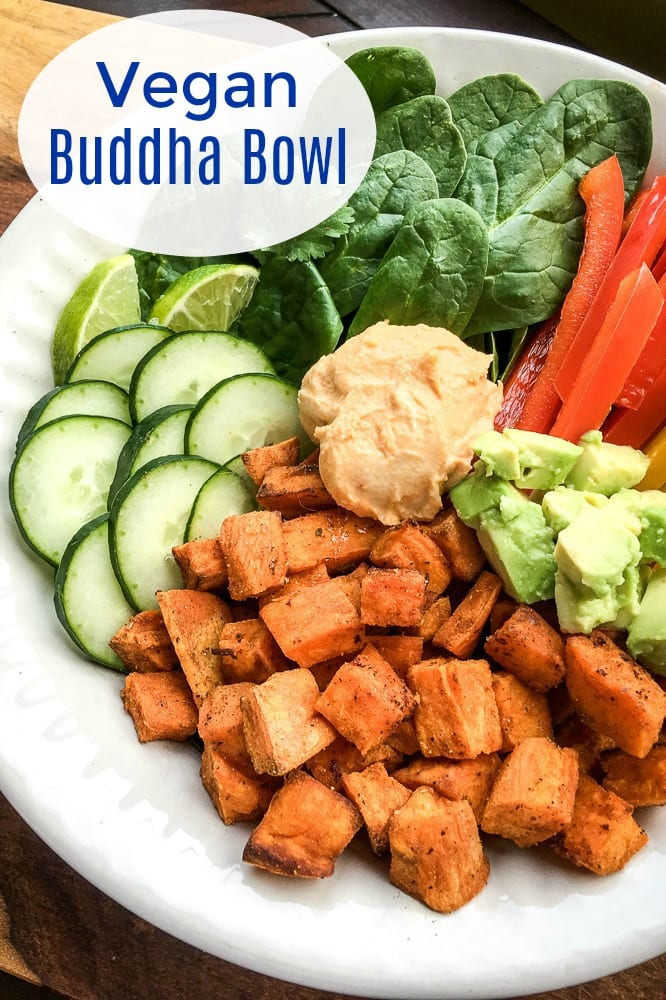 The recipe makes enough for four servings.
If there are only two of you, you can cut the recipe in half.
Otherwise, you can save half of the ingredients to make bowls the following day.
Just make sure you wait until just before serving to chop the remaining vegetables and assemble the bowls.
Enjoy!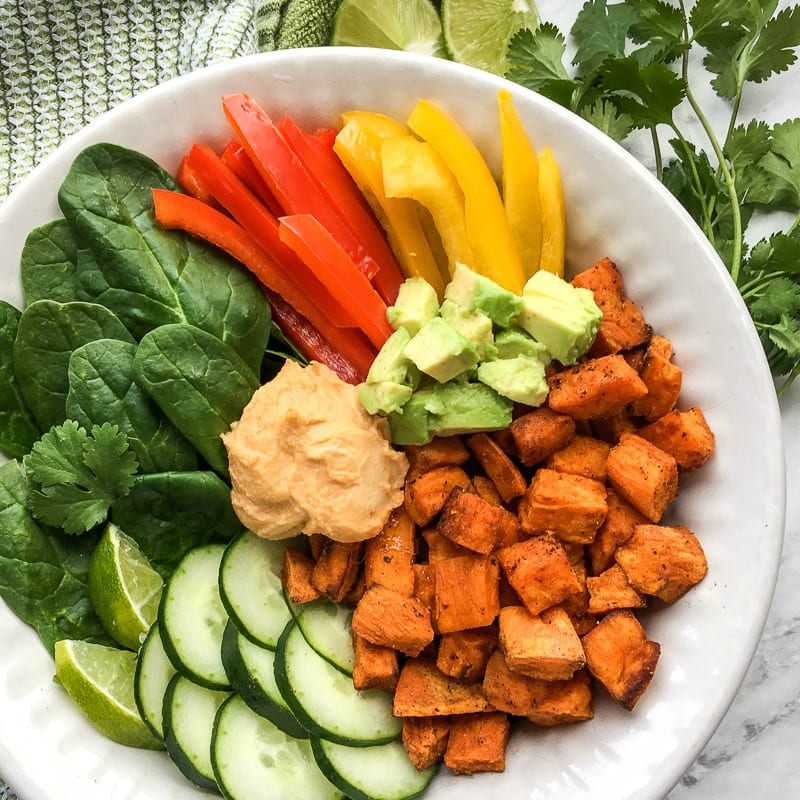 Sweet Potato Sriracha Buddha Bowl Recipe
Prep time 10 minutes
Cook time 20 minutes
Serves 4
Ingredients
2 Large Sweet Potatoes
2 T Extra Virgin Olive Oil
1 t Ground Cumin
1 t Granulated Garlic
Salt and Pepper to Taste
2 Yellow Bell Peppers, sliced
2 Red Bell Peppers, sliced
6 cups Baby Spinach
2 small Cucumbers, sliced
½ cup Cilantro, chopped
1 cup Plain Hummus
3 T Sriracha Sauce
2 large Avocados, cubed
2 Limes, cut into wedges
Supplies
Baking Sheet
Parchment Paper
Chef Knife
Mixing Bowl
Tongs
4 Serving Bowls
Small Bowl
Whisk
Instructions
1) Preheat oven to 400°F and line a baking sheet with parchment paper.
2) Toss sweet potato cubes with extra virgin olive oil, ground cumin, granulated garlic, salt and pepper. Arrange in a single layer on the parchment paper covered baking sheet.
3) Put in the oven and roast for about 20 minutes until sweet potatoes are tender. Then allow them to cool for a few minutes.
4) Prepare the bowls, while the sweet potatoes are roasting. Divide the pepper slices, spinach, cucumber slices and cilantro among the four serving bowls.
5) Whisk the Sriracha sauce and hummus together in a small bowl and set aside.
6) Add the roasted sweet potatoes to each bowl. Then add the avocado, lime wedges and the Sriracha hummus.
7) Serve immediately.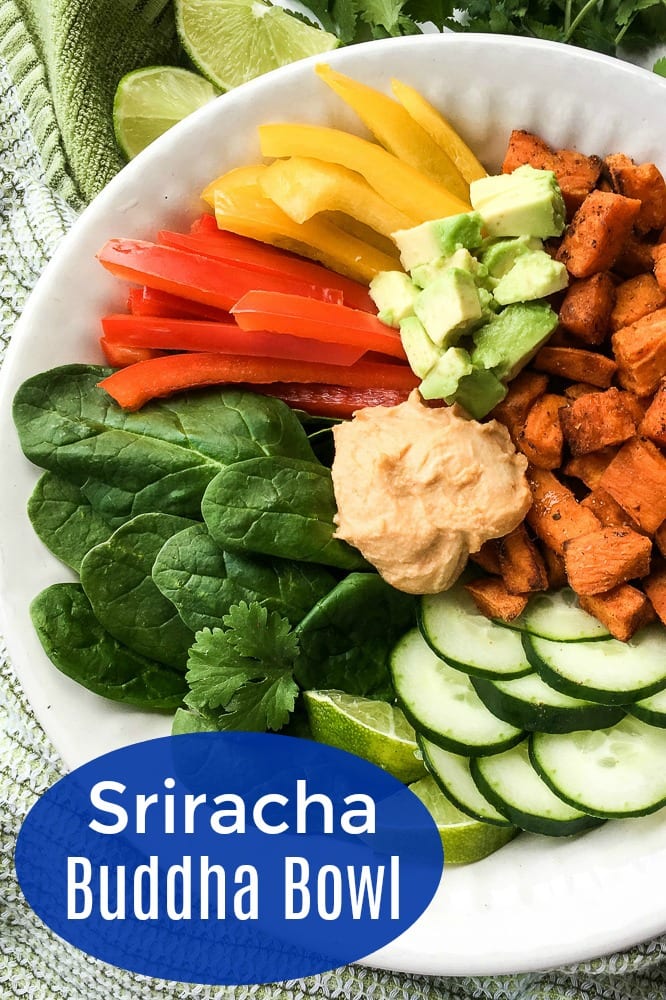 Check out my other lunch and dinner recipes, so you can get more tasty inspiration.
Following are a few of my delicious vegan recipes.
Then take a look at the rest of my vegetarian recipes, so you can have even more delicious fun in the kitchen!