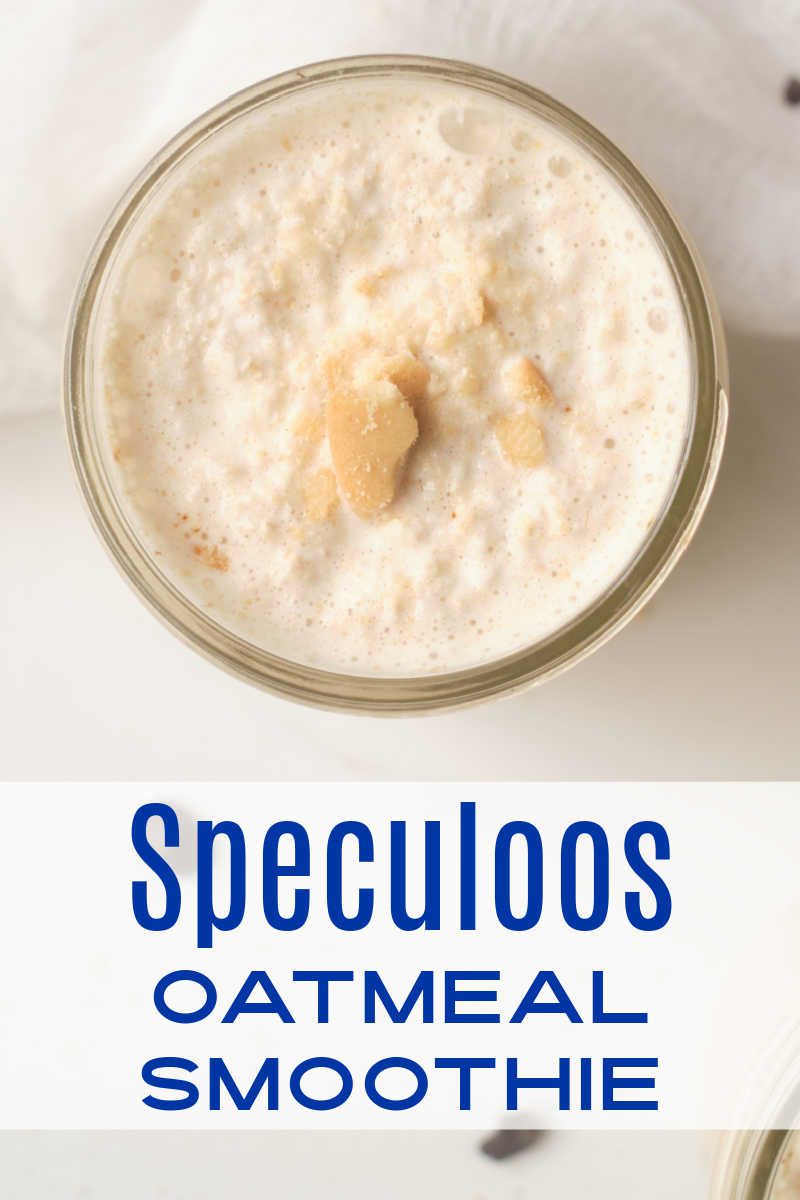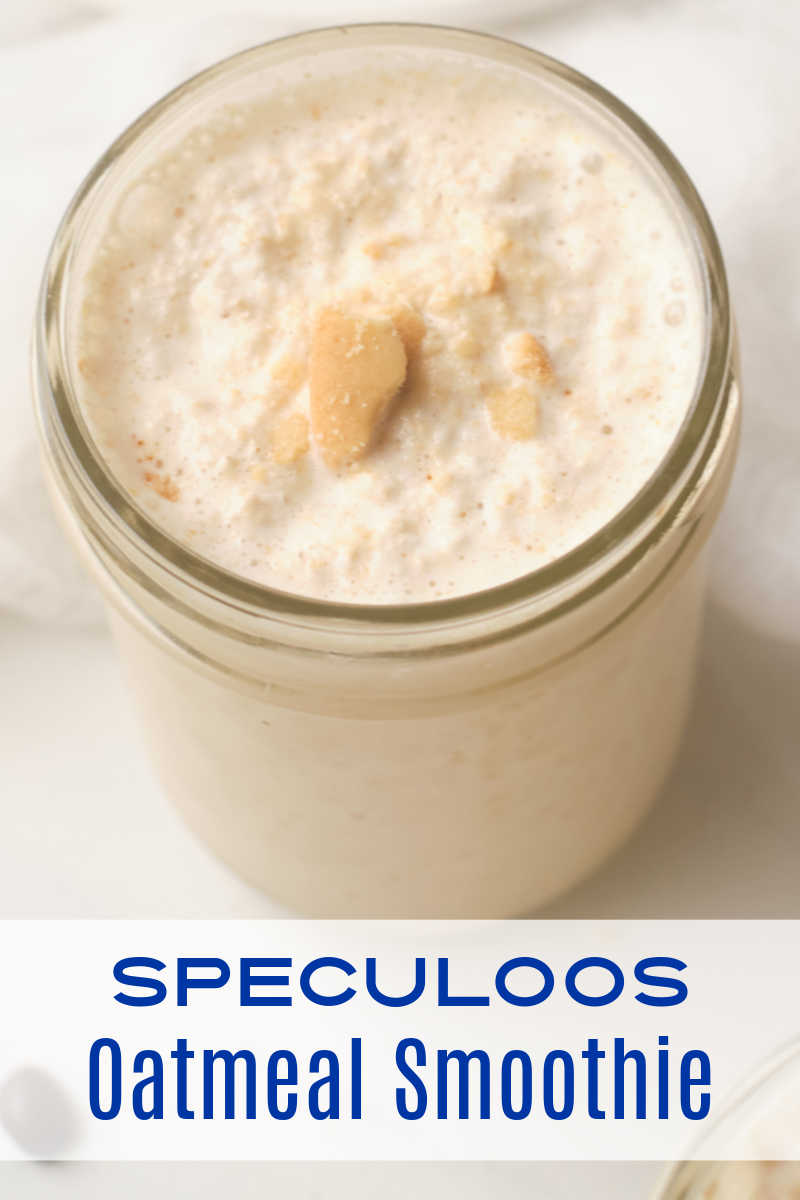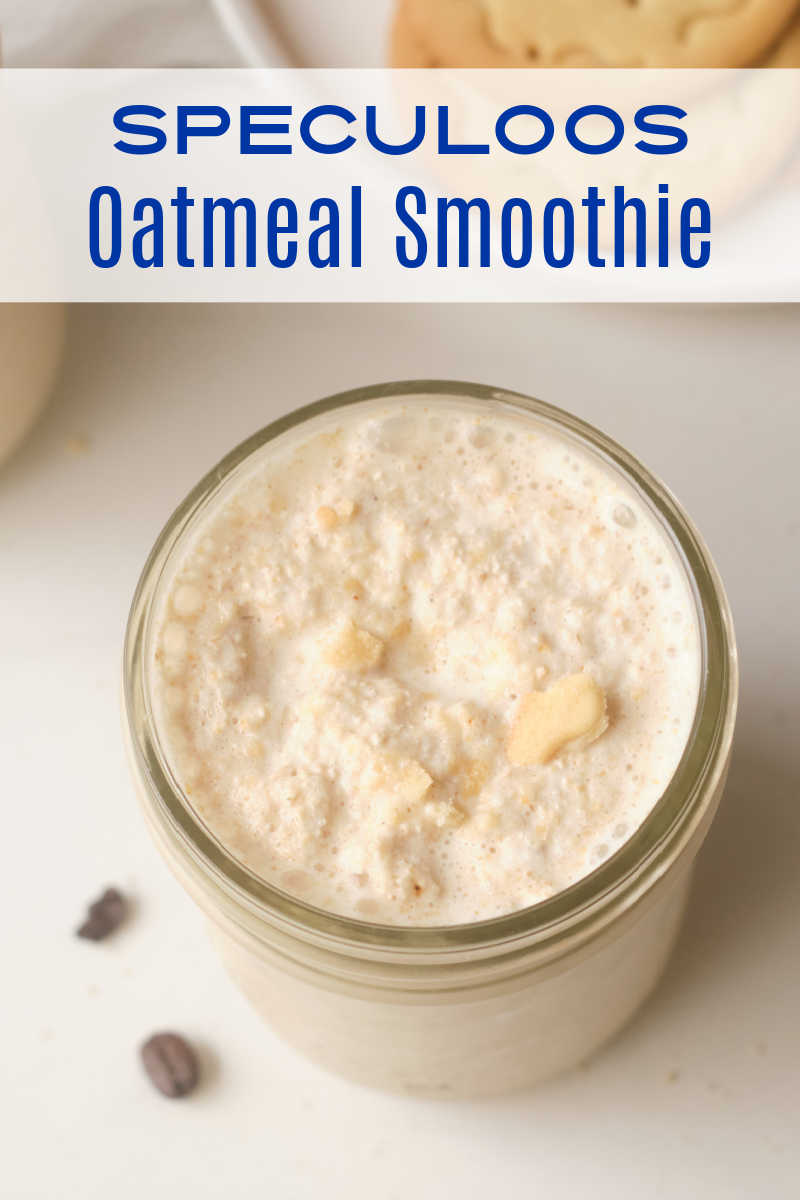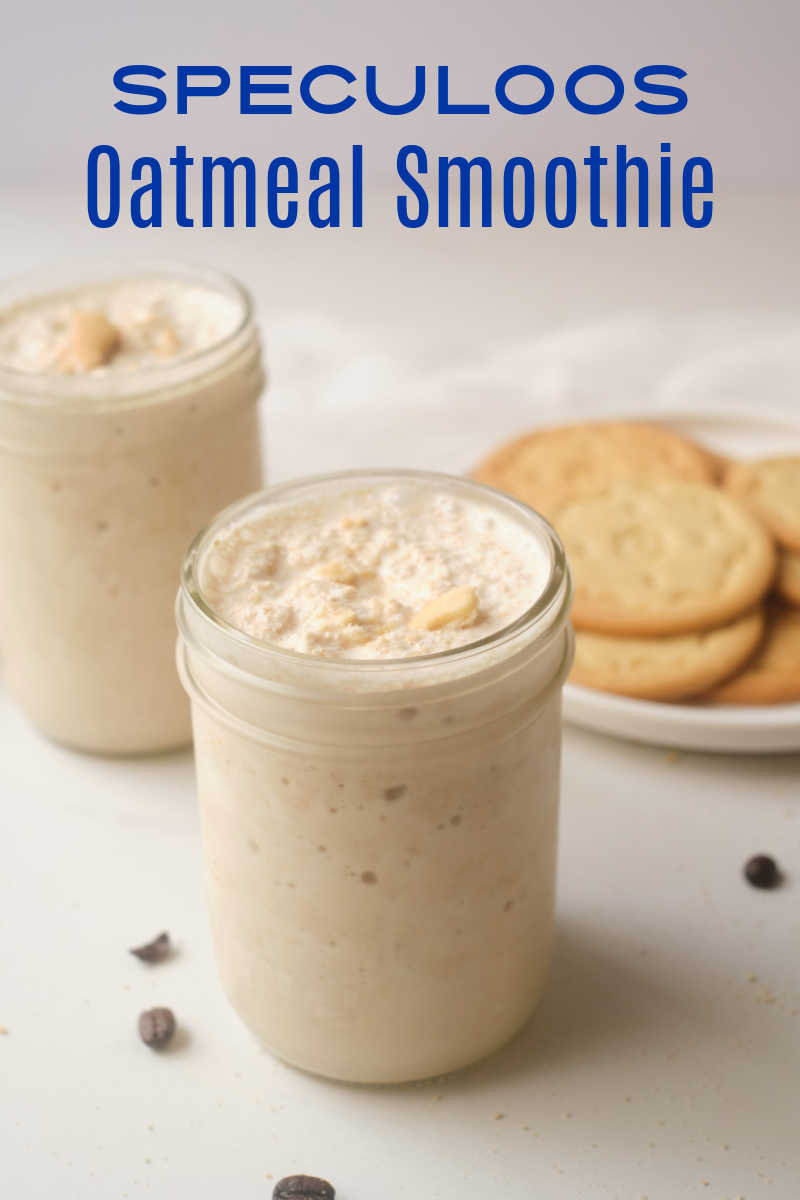 Belgian Cookie Breakfast Smoothie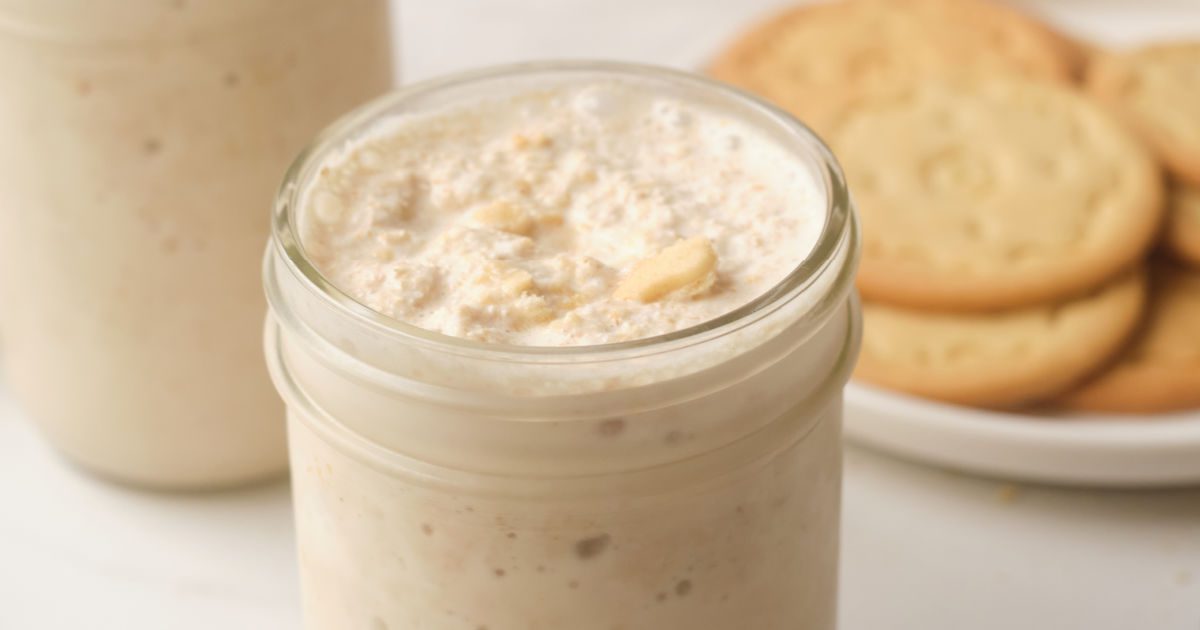 Make this speculoos oatmeal smoothie, so you can enjoy a nutritious easy breakfast that tastes like Belgian cookies.
The smoothie contains healthy yogurt and oatmeal, which are both perfectly normal breakfast foods.
The cookie flavor is from a sugar-free Torani syrup, so you get the speculoos taste without adding actual sugary cookies to the smoothie.
What Are Speculoos?
If you aren't familiar with the word "speculoos," you are probably familiar with Biscoff cookies that are often offered as snacks on airplanes.
Biscoff are a popular brand of this style of cookie, but they aren't the only one.
Windmill cookies were what I ate as a child, which are a Dutch version of speculoos cookies.
Speculoos are thin, crunchy cookies that are similar to gingerbread, but a bit less spicy.
Torani Flavoring Syrup
I love using Torani syrups in drinks and other recipes, since they are such an easy way to add a wide variety of flavors.
The Belgian Cookie Speculoos Flavoring Syrup tastes exactly like it sounds, which is delicious.
It comes in sugar-free or regular, so you can use either in this recipe.
As a general rule we like to limit sugar, so I'd recommend choosing the sugar-free Belgian Cookie Syrup.

Smoothie Ice Options
This smoothie can be made with coffee ice cubes (as pictured) or with regular ice cubes.
When you have leftover coffee, just freeze it in ice cube trays and then it will be ready to blend into smoothies or to add to other coffee drinks.
I love adding coffee flavor and some caffeine to this breakfast smoothie, but understand kids and some adults will want to make it without.
The smoothie is good either way, but I prefer it with coffee.
Make it whichever way you'd like!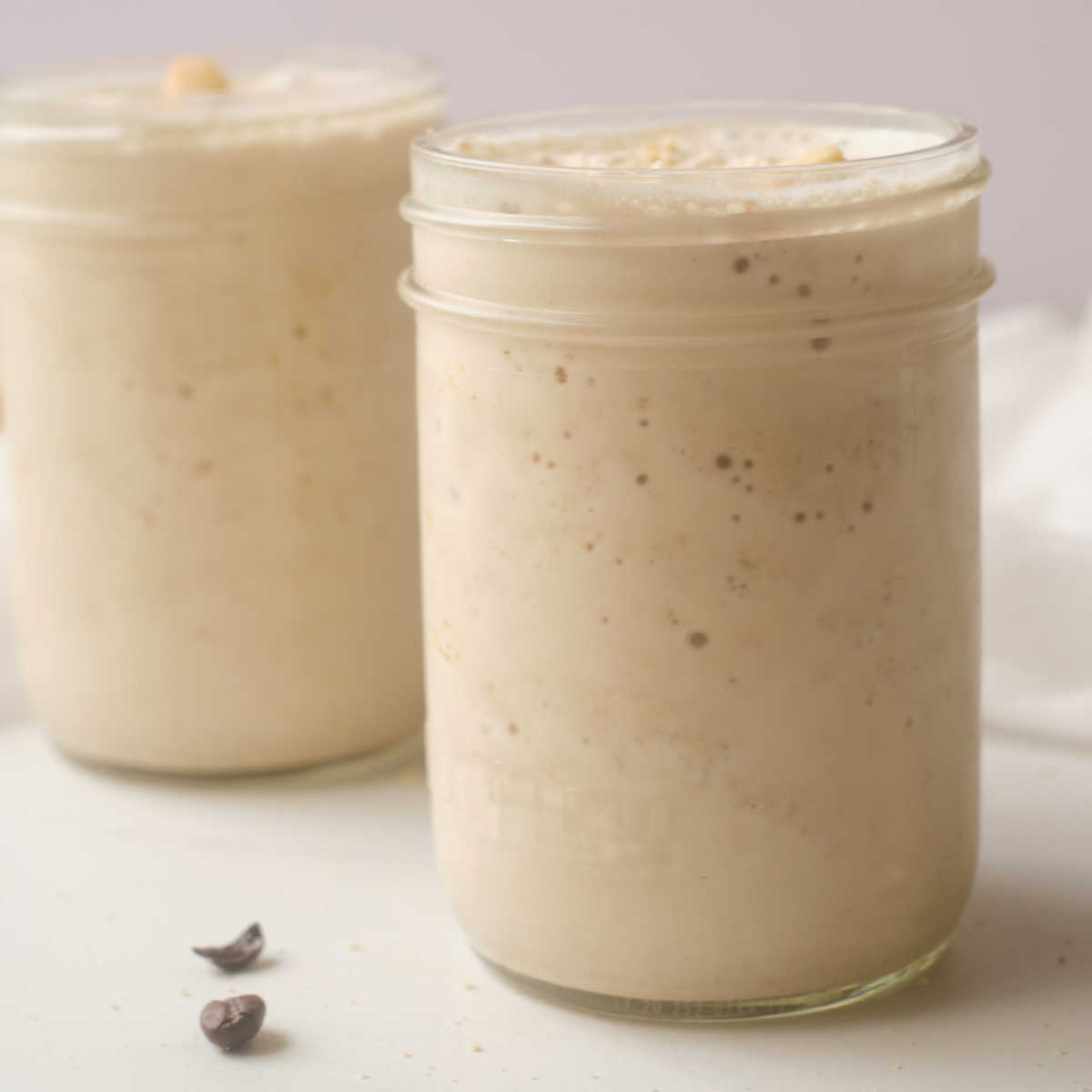 Why use oatmeal in a smoothie?
Oats are an easy way to sneak some healthy whole grains into your breakfast.
Oatmeal is low glycemic index, which means it won't cause a blood sugar spike like other more refined carbohydrates will.
Will healthy oats make a smoothie grainy?
If you like a bit of texture in your smoothie, you can blend it a little less to keep some texture in it.
The rest of us who like our smoothies smooth can easily get a creamy drink without any grainy bits just by blending it well with a good blender.
What type of blender should I use?
I always recommend that people invest in a good high-speed blender, so that you can keep it for years and use it often.
This recipe has ice and oats in it, so you want to use a blender that will blend those ingredients into a nice smooth texture.
A blender with less power may work for this smoothie, if you blend it longer.
If you are just now looking to purchase a blender, I'd recommend investing in a better one that you will be able to use efficiently for more recipes.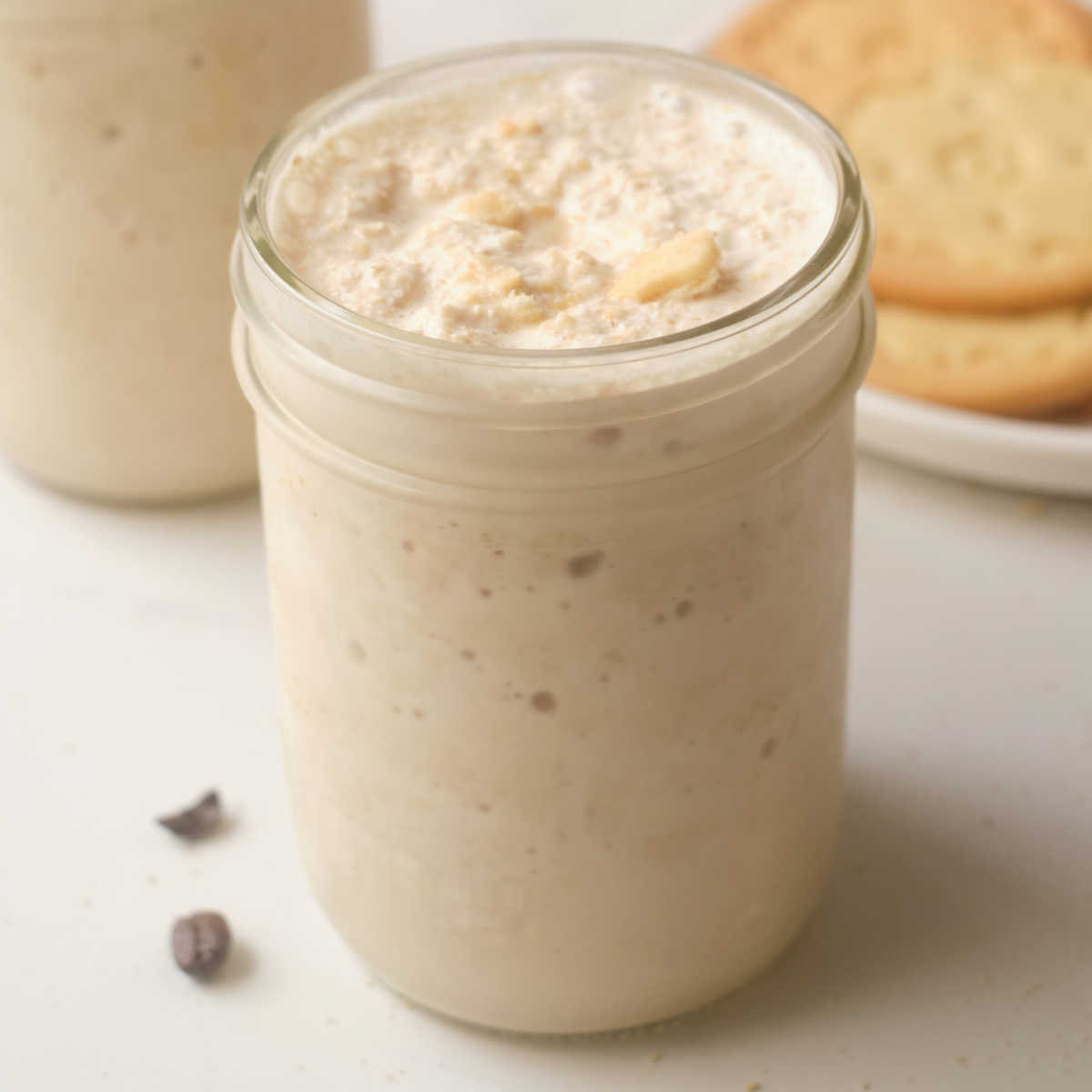 Speculoos Oatmeal Smoothie Recipe
Prep time: 10 minutes
Total time: 15 minutes
Yield: 2 Servings
Ingredients
1 cup Vanilla Yogurt
3 cups Coffee Ice Cubes (or regular ice cubes)
2 T Torani Belgian Cookie Speculoos Syrup
1 cup Oatmeal
Garnish
Crushed Almonds
Supplies
Blender
Measuring Cup
Measuring Spoon
Mason Jars to Serve
Instructions
1) Add all smoothie ingredients to your blender and blend until smooth.
2) Pour into mason jars and garnish with crushed almonds.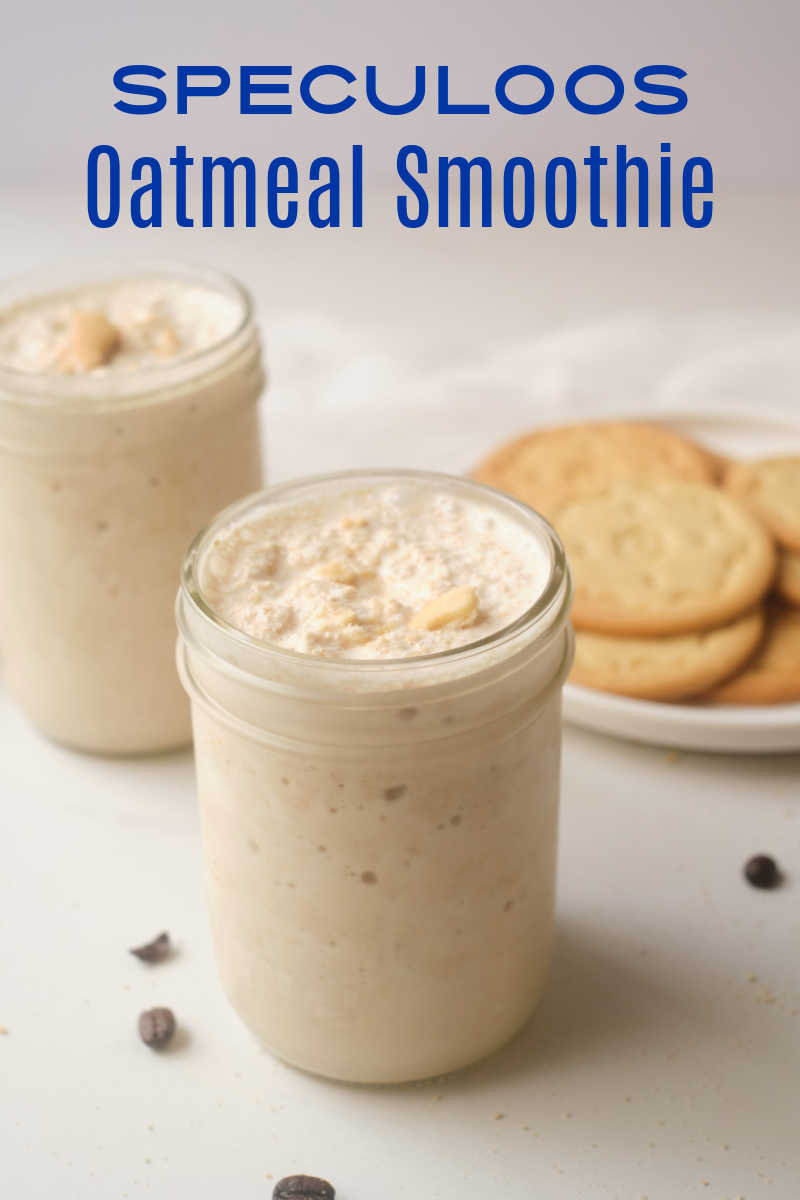 More from Mama Likes To Cook
Check out the rest of my vegetarian recipes, so you can get more great ideas for baking, cooking, blending and juicing.
Fall & Winter Smoothie Recipes
Torani Recipes
Shopping Tips
For a beautiful assortment of kitchen necessities and gifts for the whole family, check out the deals at these familiar online stores.
Are you ready to have some delicious fun in the kitchen?