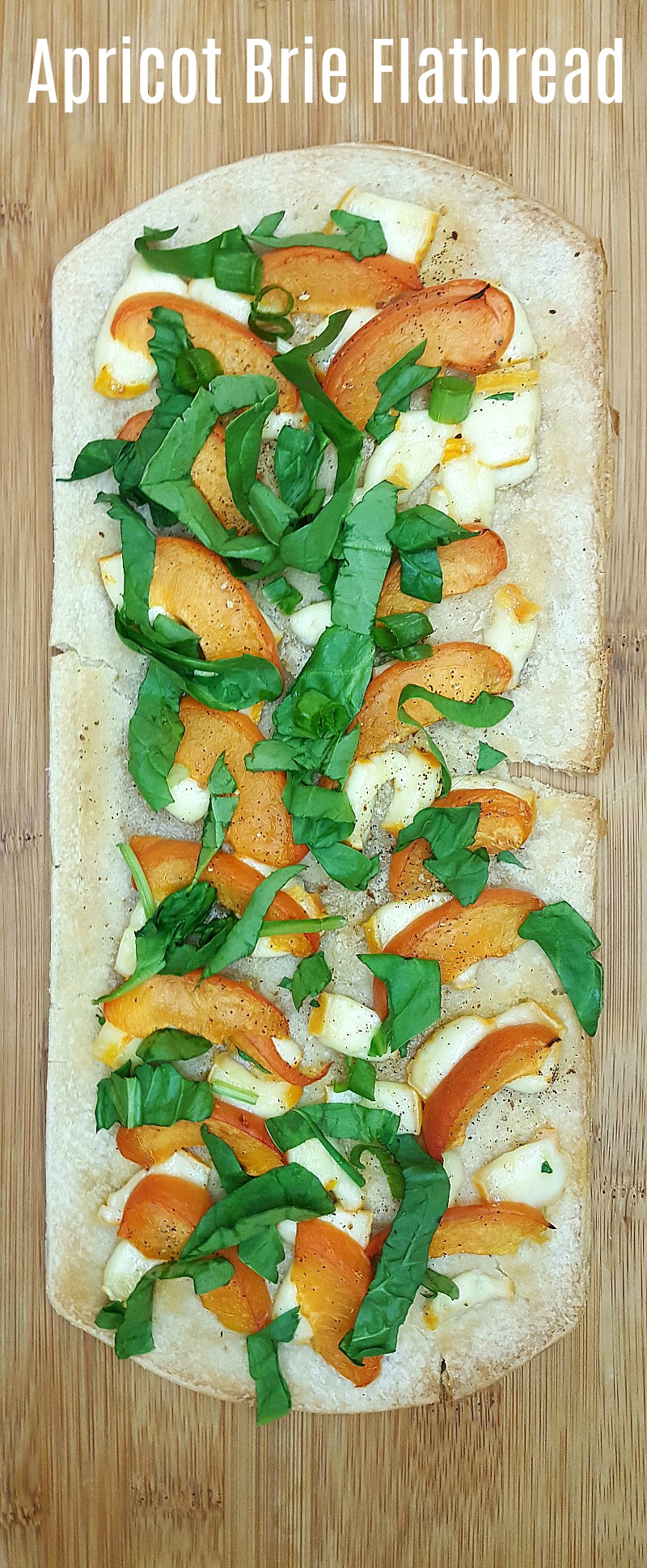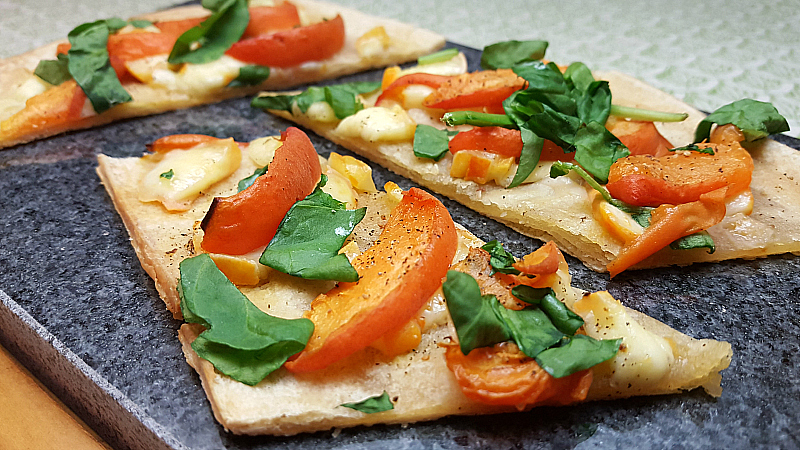 Apricots are one of the best things about Summer. Now, apricot brie flatbread is part of my Summer routine!
I enjoy dried apricots and apricot jam year round, but always get excited when California apricots are ripe and plentiful.
When in season, they are sweet with a tasty touch of tartness. If you have an apricot tree or a neighbor with a tree, that is wonderful.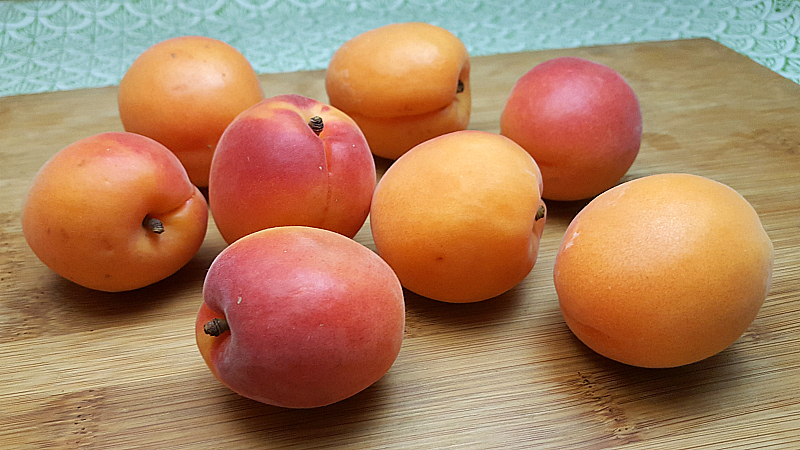 Apricot Brie Flatbread is great for a meat-free lunch or dinner. However, It also works well as an appetizer.
I love that it only takes a few minutes to prep the fresh ingredients before popping it into the oven.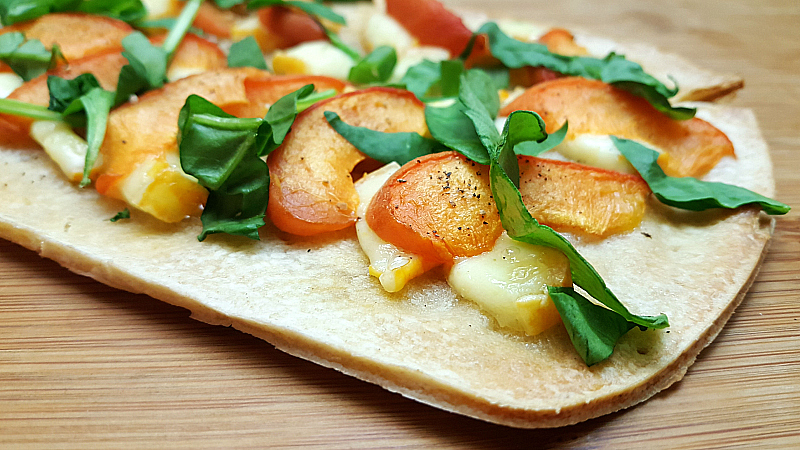 Apricot Brie Flatbread
Ingredients:
Flatbread
1 t Olive Oil
2 oz. Brie, cut into cubes
1 Apricot, sliced into thin wedges
Pinch of Black Pepper
1/4 cup Chopped Spinach
1 Green Onion, chopped
Instructions:
Pre-heat oven to 400°
Place flatbread on a baking sheet covered with parchment paper or a silicone baking mat.
Spread olive oil on the flatbread. Add cheese and then apricot slices. Sprinkle with black pepper.
Bake for 10-12 minutes.
Top with spinach and green onion.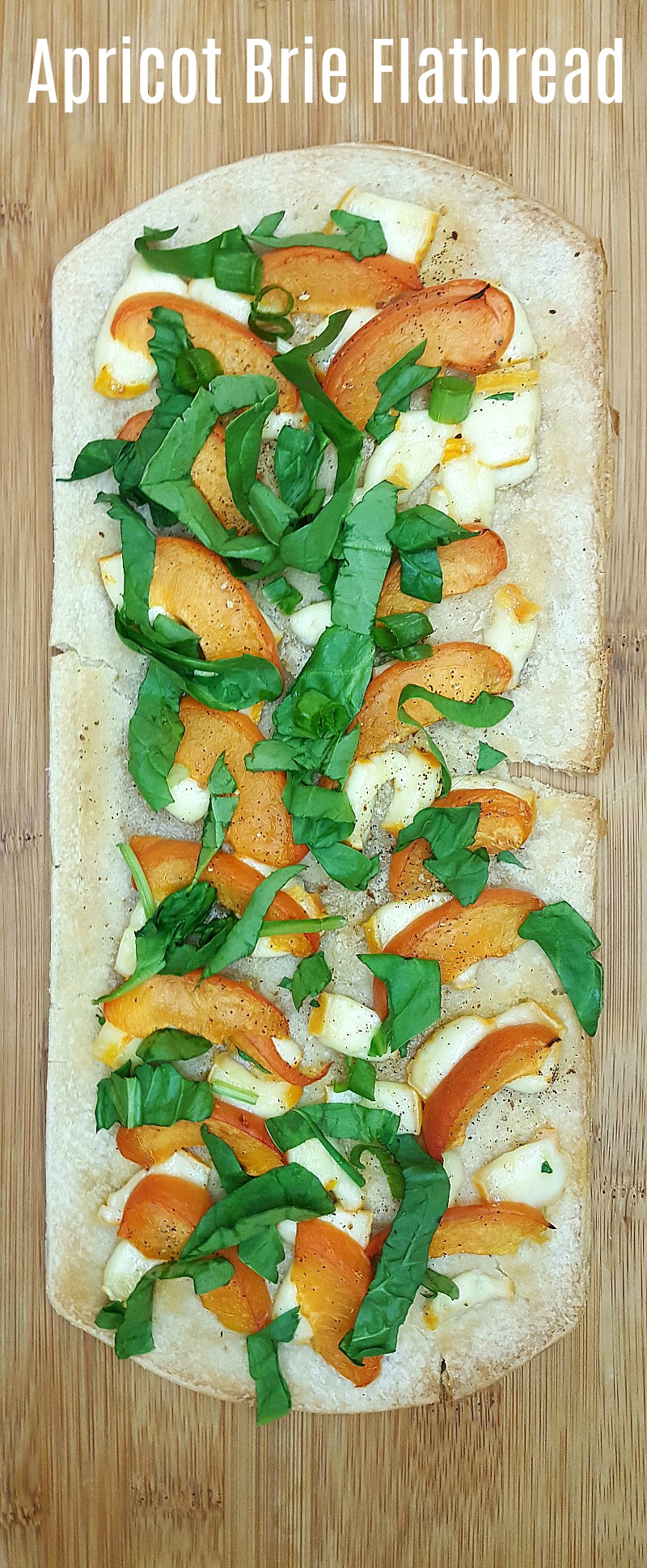 When you check out my other vegetarian recipes, you can get more kitchen inspiration. Hope you are enjoying Summer fruit as much as I am!