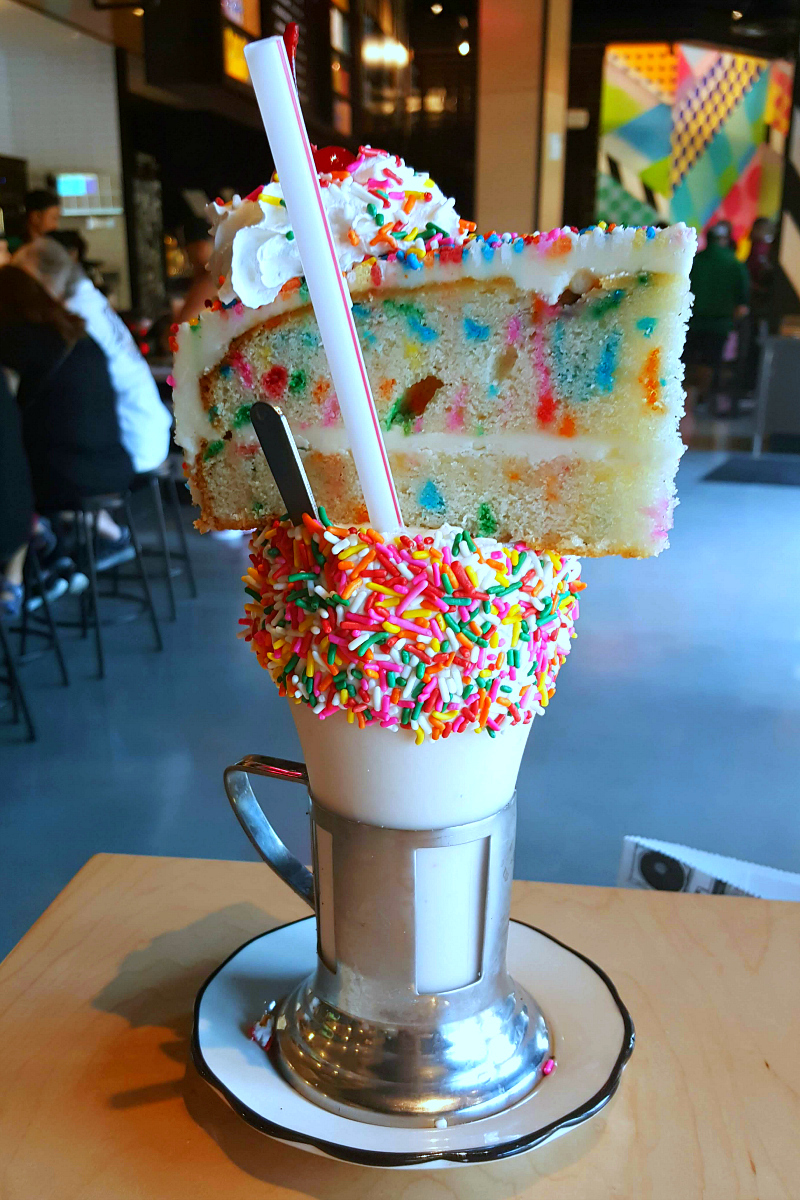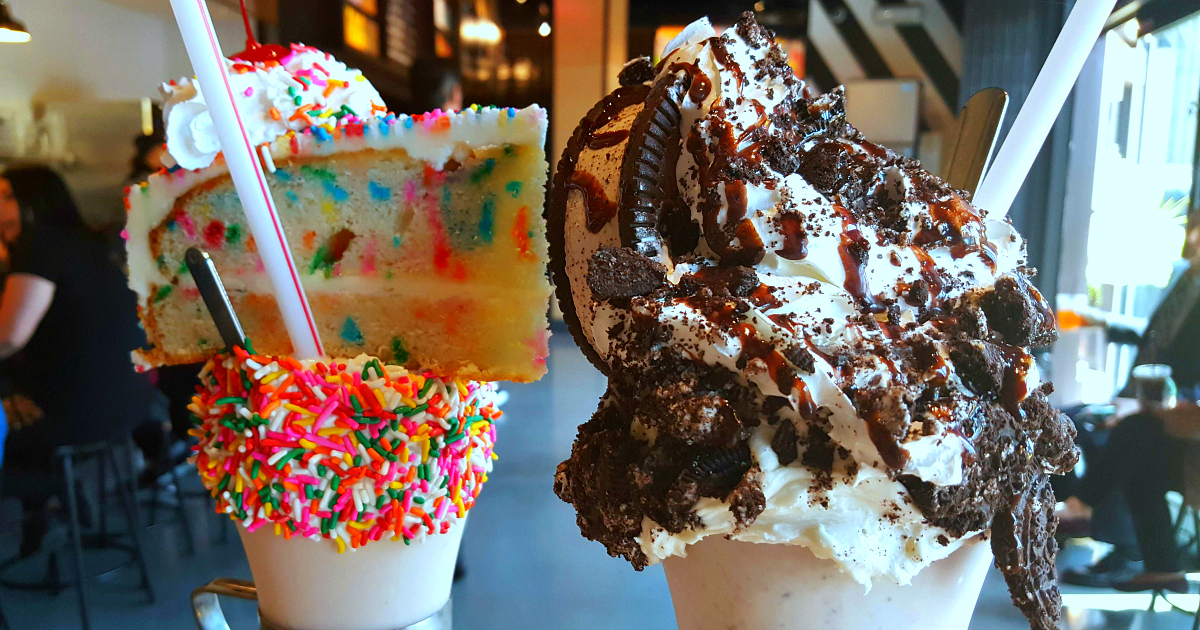 Downtown Disney Milkshakes
I always enjoy going to Disneyland Resort, but Downtown Disney milkshakes from Black Tap make the day even better!
They do have a full menu of delicious food, however the shakes are definitely a highlight.
Black Tap is a small chain that started in New York, and the Anaheim location just opened up last week.
It occupies the former Build A Bear space, and is next to Splitsville.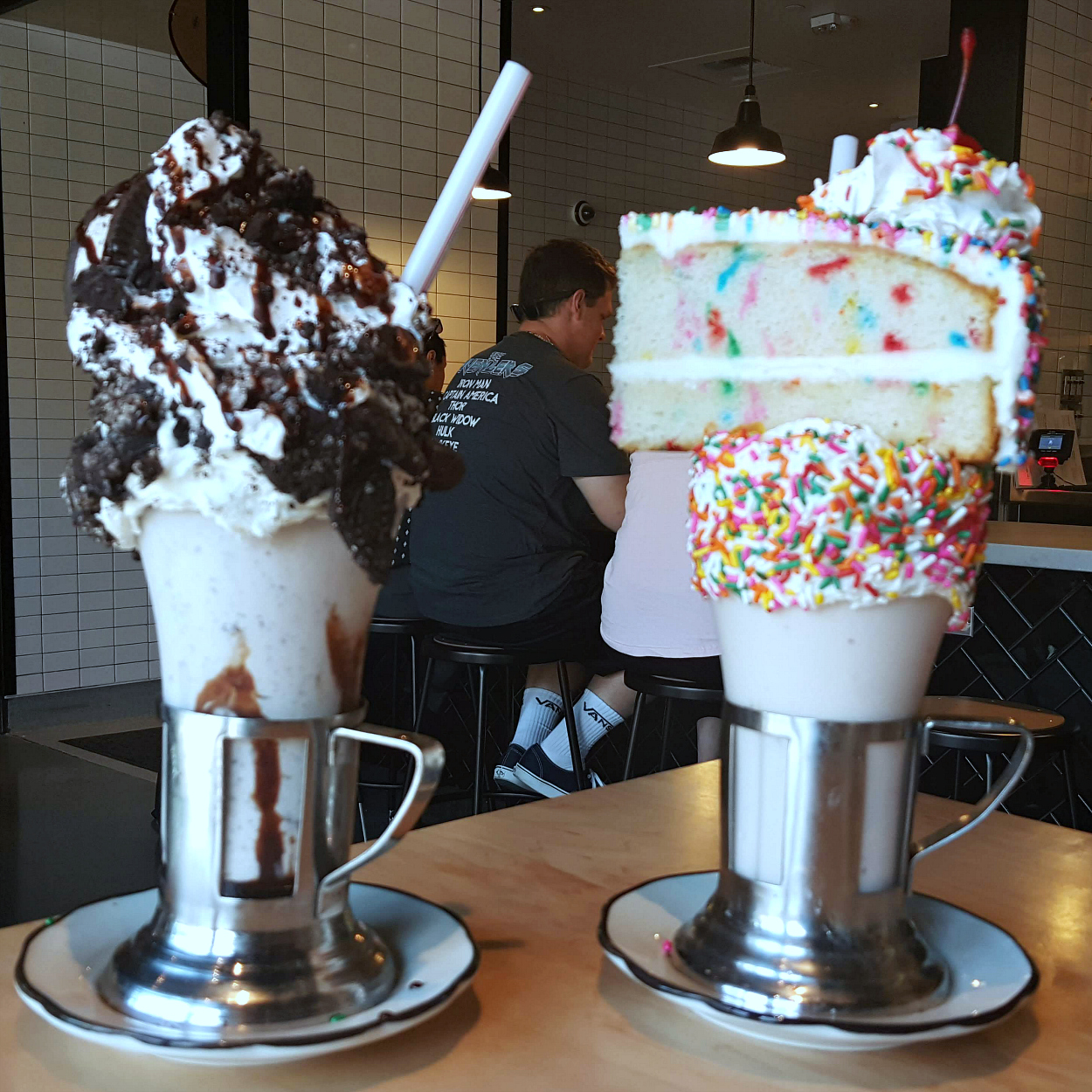 I could tell from the menu that it was going to be a good fit for Downtown Disney, but was surprised at the lunchtime line wrapped around the building.
Word is getting out quickly, so the restaurant already has people excited.
If you just want dessert, the milkshakes are amazing.
If you are going for a meal, the food is fabulous.
But …. make sure you save room for a shake. You really don't want to skip the dessert at Black Tap.
The restaurant specializes in craft burgers and other comfort food.
They even have a house made black bean vegan patty, so that's what I ordered. Instead of ordering my burger on a bun, I had the Vegan Burger Salad and, also, roasted Brussels sprouts.
It was great to eat a lot of veggies before my milkshake arrived!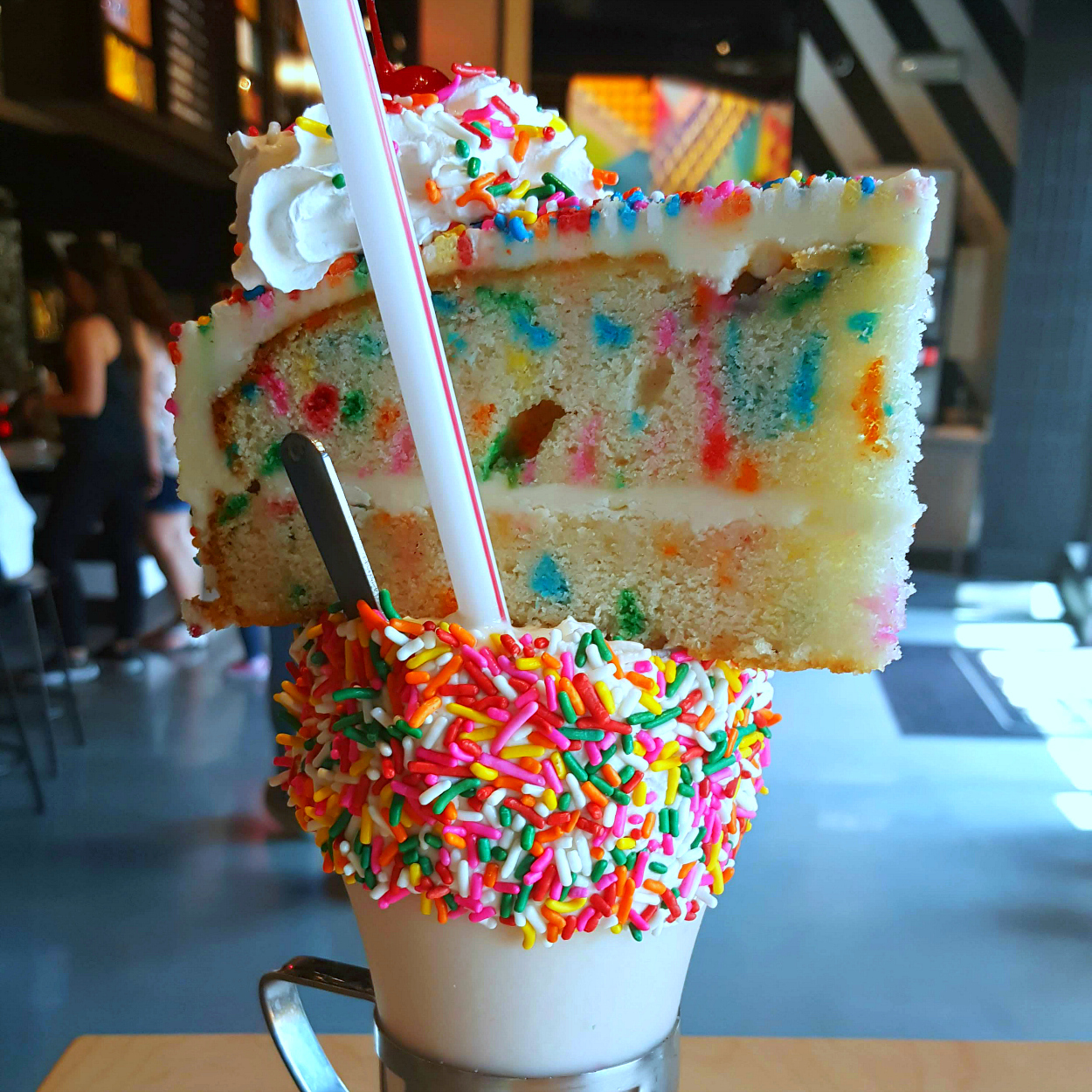 They have "regular" milkshakes, but the CRAZYSHAKE milkshakes are the specialty of the house.
If you prefer, shakes can be made with vegan dairy-free ice cream.
They are huge and a super fun way to turn an ordinary day into a celebration.
Disneyland Resort
This is a fast casual restaurant, so you'll order at the front.
Then your server will bring your food out to you, when it's ready.
Portions are big, so you will not go hungry.
I brought leftovers home, and that salad was good for 2 more meals for me.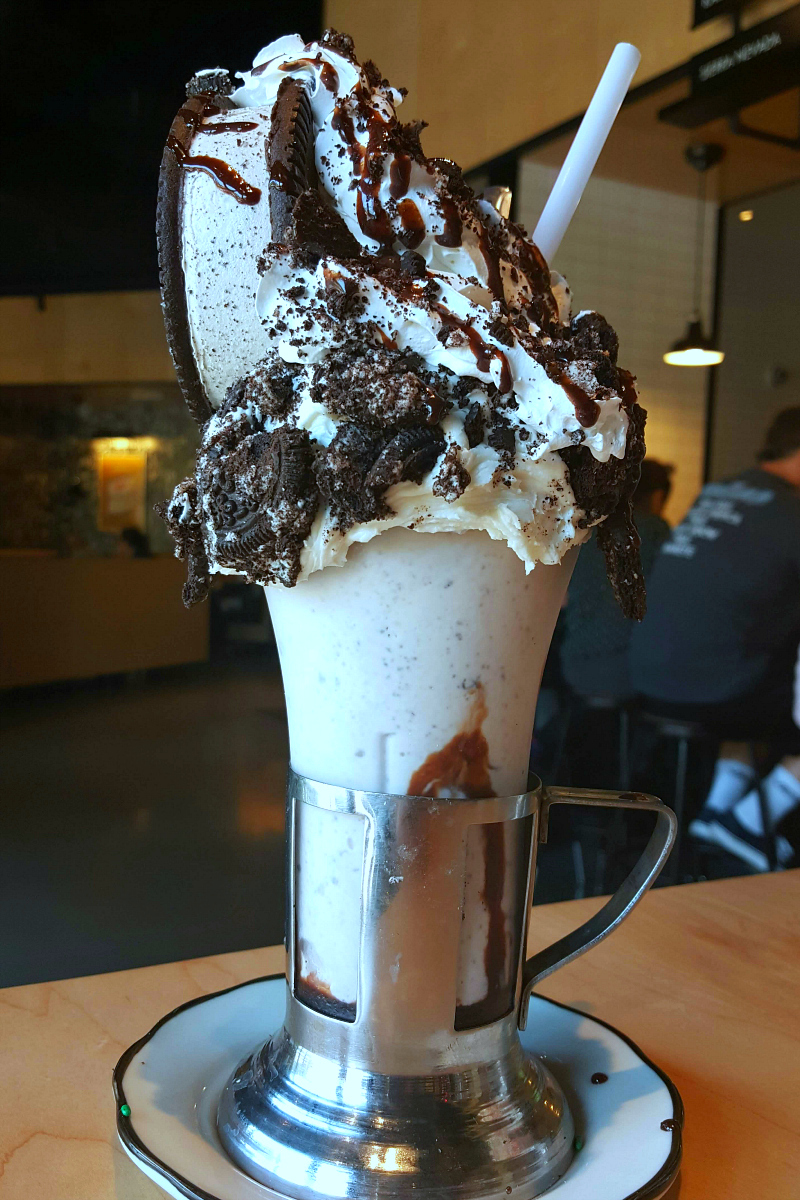 If you just want a shake, there is a to-go window on the side of the building.
If you have time to sit down, the food and atmosphere inside are great.
The restaurant is popular, but was well worth the wait for me.
If you want to avoid the line, I'd suggest arriving at non-peak hours.
However, good things come to those who wait. Black Tap's Crazy Shakes are delicious fun!
I am already making plans to go back again.
Black Tap
Downtown Disney
1580 Disneyland Drive
Anaheim, CA 92802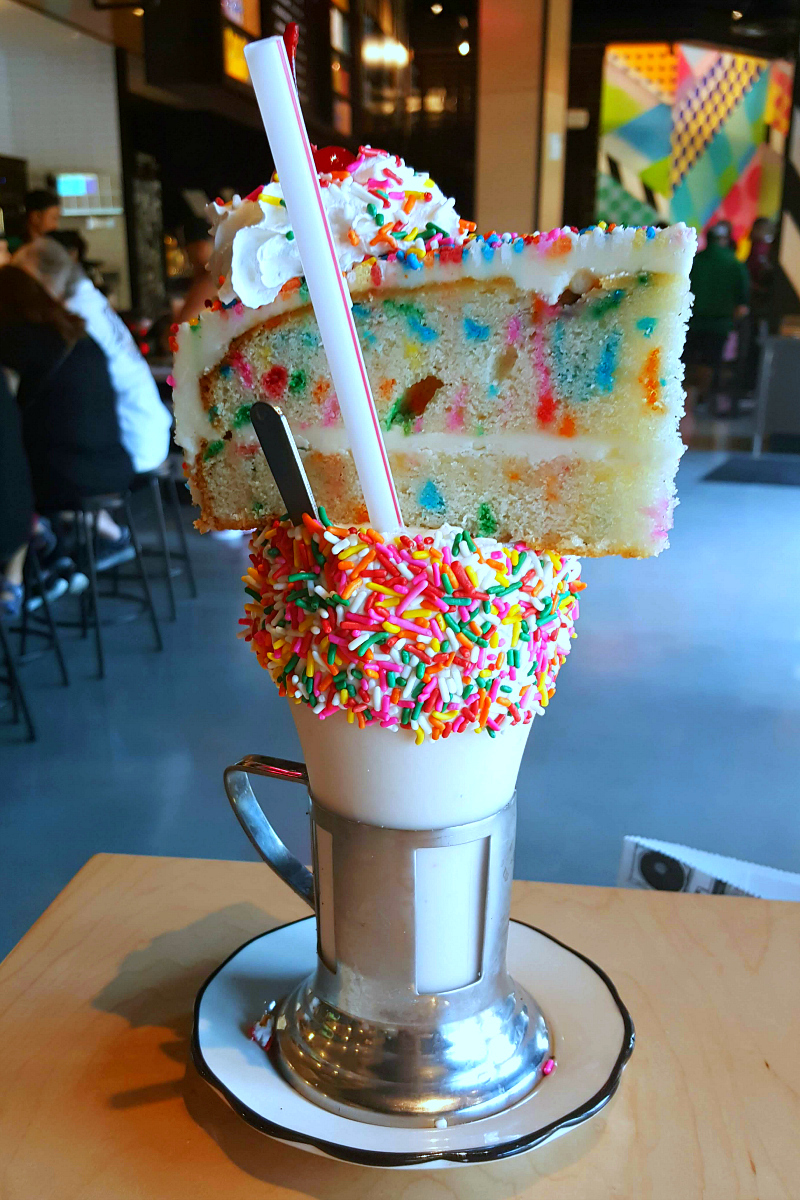 Check out my other Disney articles, so you can get more pixie dusted inspiration. Also, take advantage of these great Disneyland hotel deals.