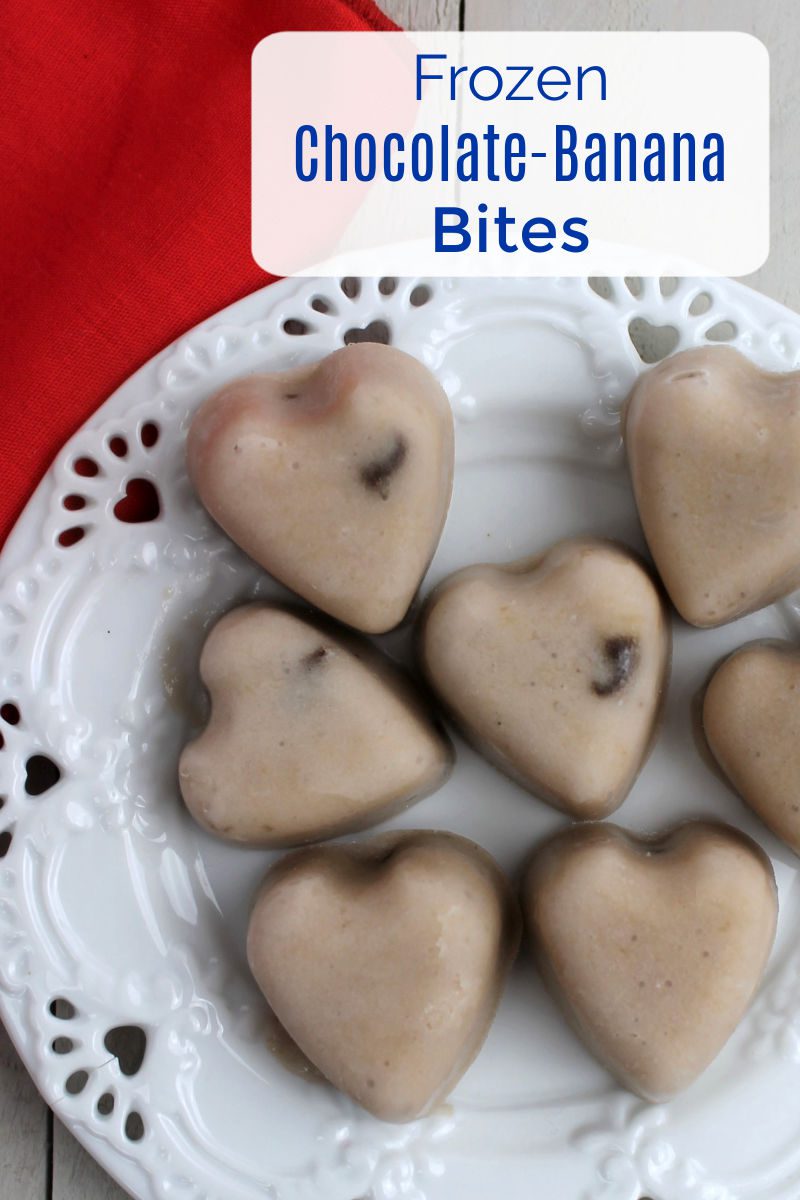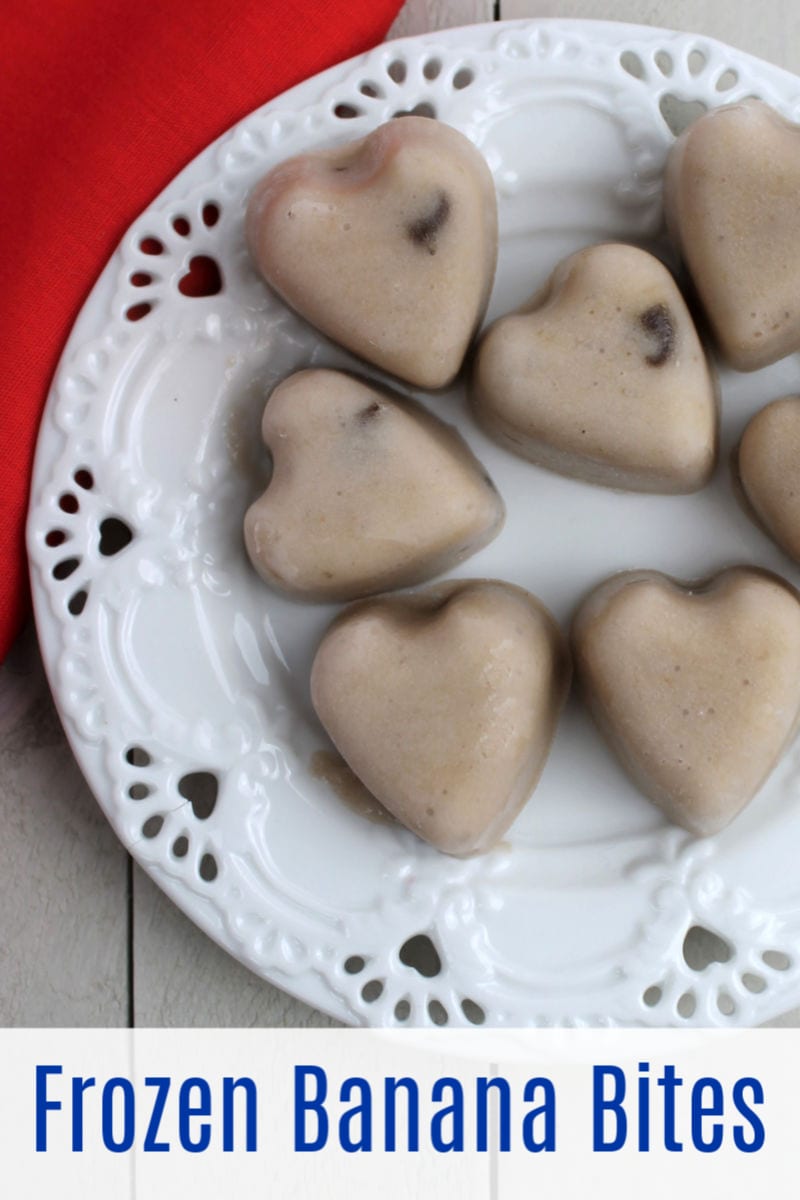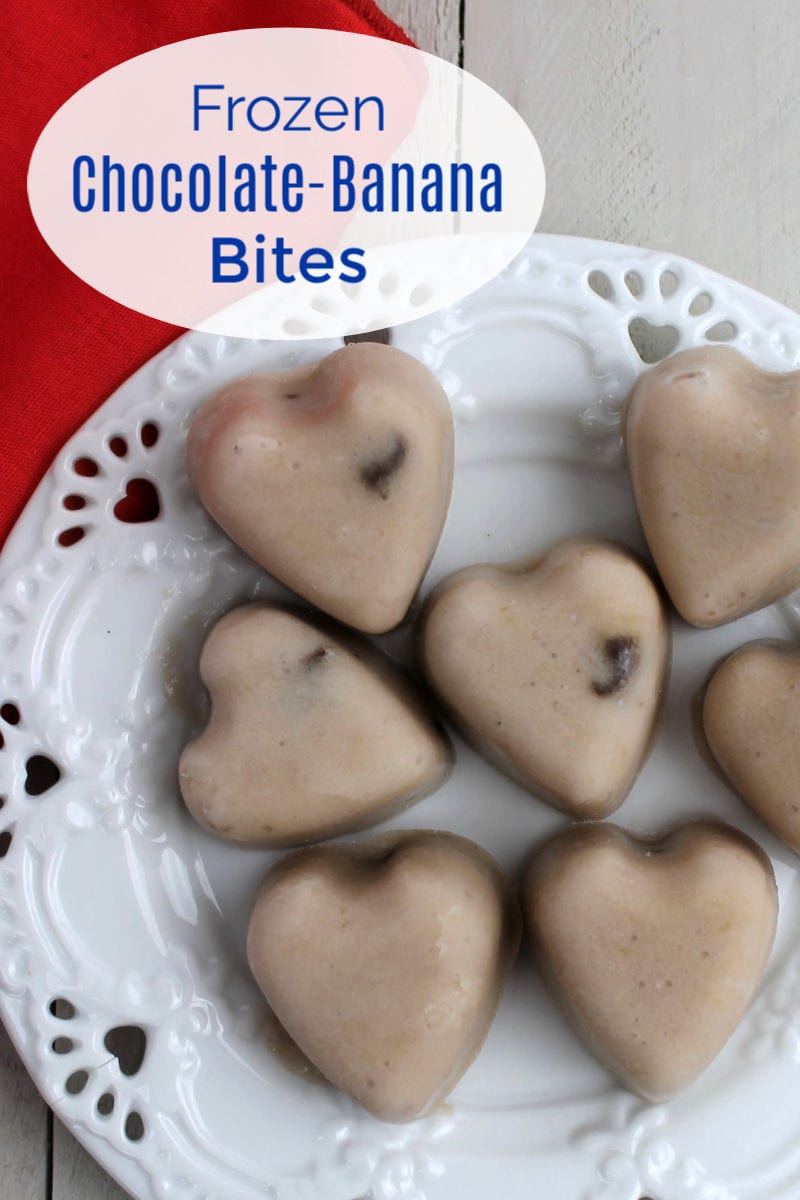 Frozen Valentines Day Treat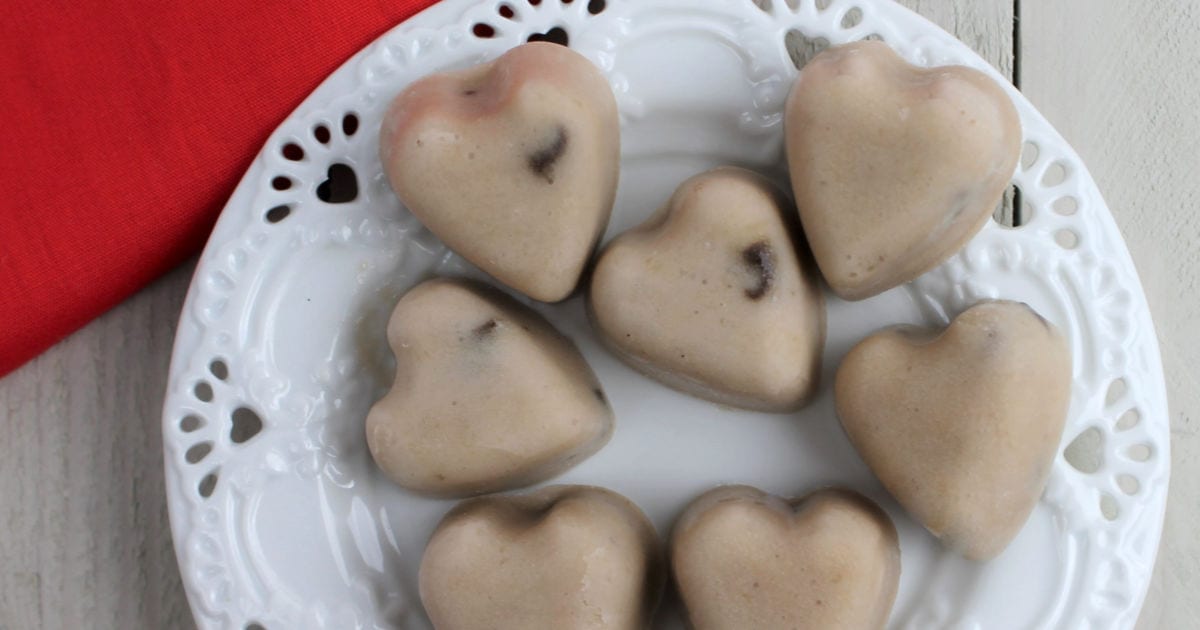 These heart shaped frozen banana bites are delicious, so it's great that they are easy to make and healthier than typical store bought ice cream novelties.
There are just three simple ingredients in the recipe, so even super busy people can find a few minutes to make them.
You'll just need a little bit of patience, since you need to wait for them to freeze in the freezer.
The heart shaped treats are great for Valentine's Day, but are cute anytime you want to spread some love.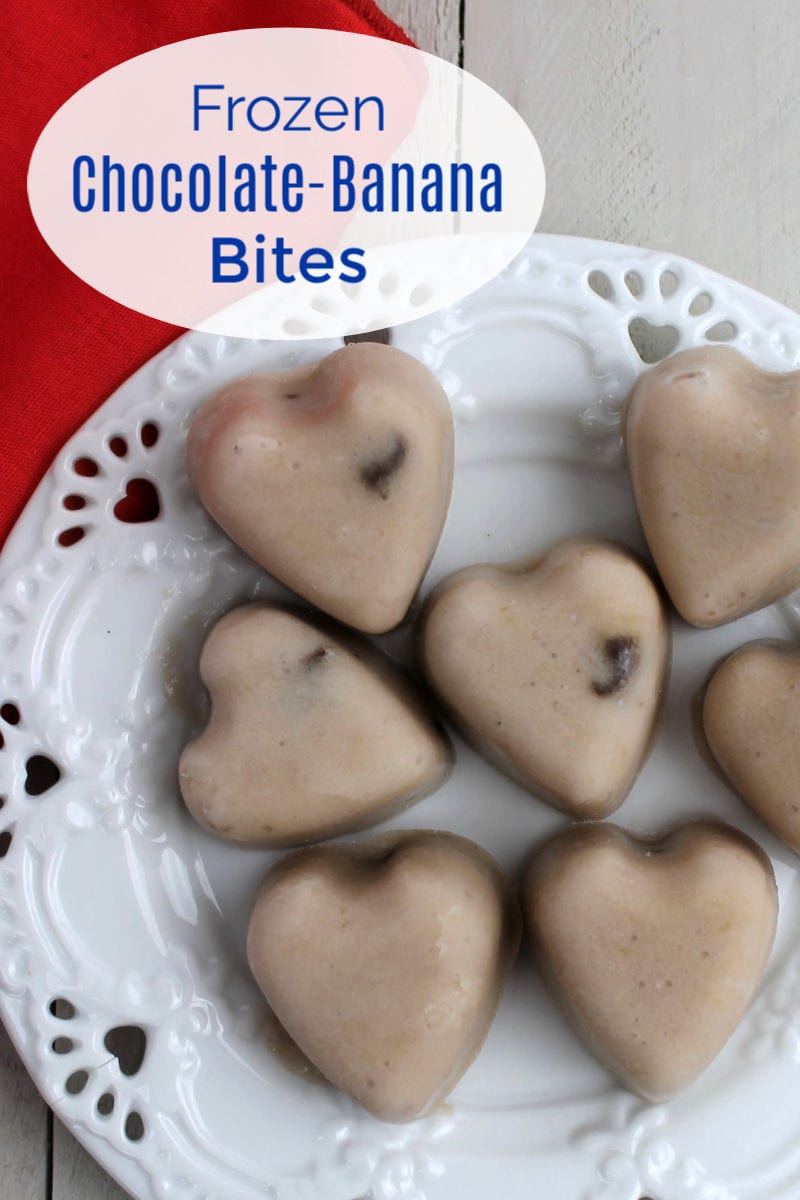 You can use overripe bananas or ones that are still a bit green, when you make these treats.
Just keep in mind that the riper the bananas are, the sweeter they will be.
Choose whichever type you prefer or whatever you happen to have on hand.
The recipe can be made with regular milk or you can make the frozen banana bites vegan and dairy-free.
There are so many great milk alternatives and dairy-free mini chocolate chips, so you don't have to give up on flavor to make these bites vegan.
Enjoy!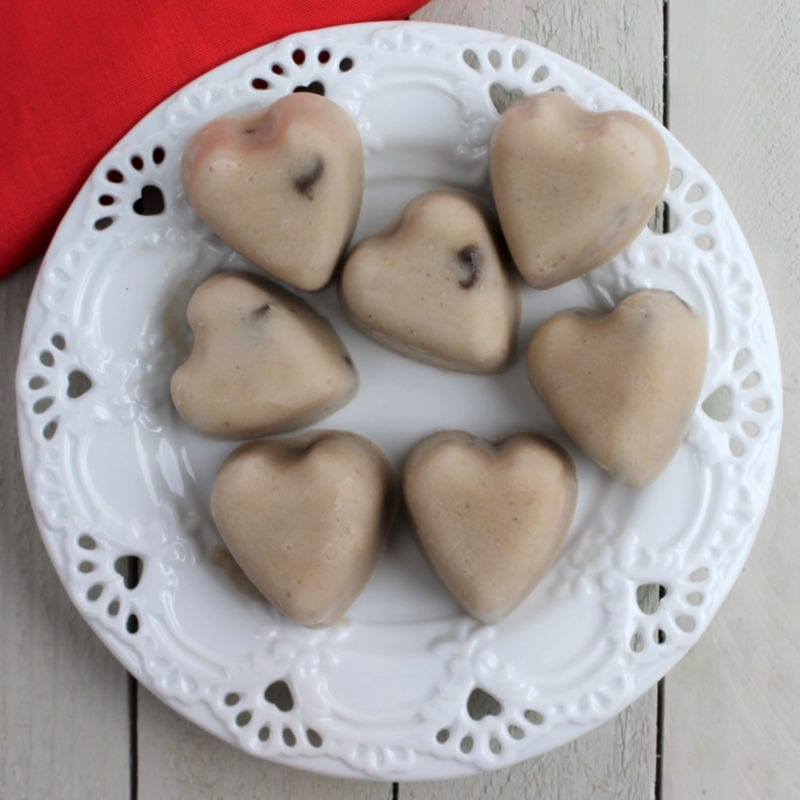 Heart Shaped Frozen Banana Bites Recipe
Ingredients
1 Banana
1/3 cup Milk or Milk Alternative
2 T Mini Chocolate Chips or Vegan Mini Chocolate Chips
Supplies
Blender
Measuring Cup
Measuring Spoon
Heart Mold
Instructions
1) Add banana and milk to blender and briefly blend until liquified.
2) Stir in mini chocolate chips.
3) Pour mixture into heart mold.
4) Place in freezer and serve when frozen.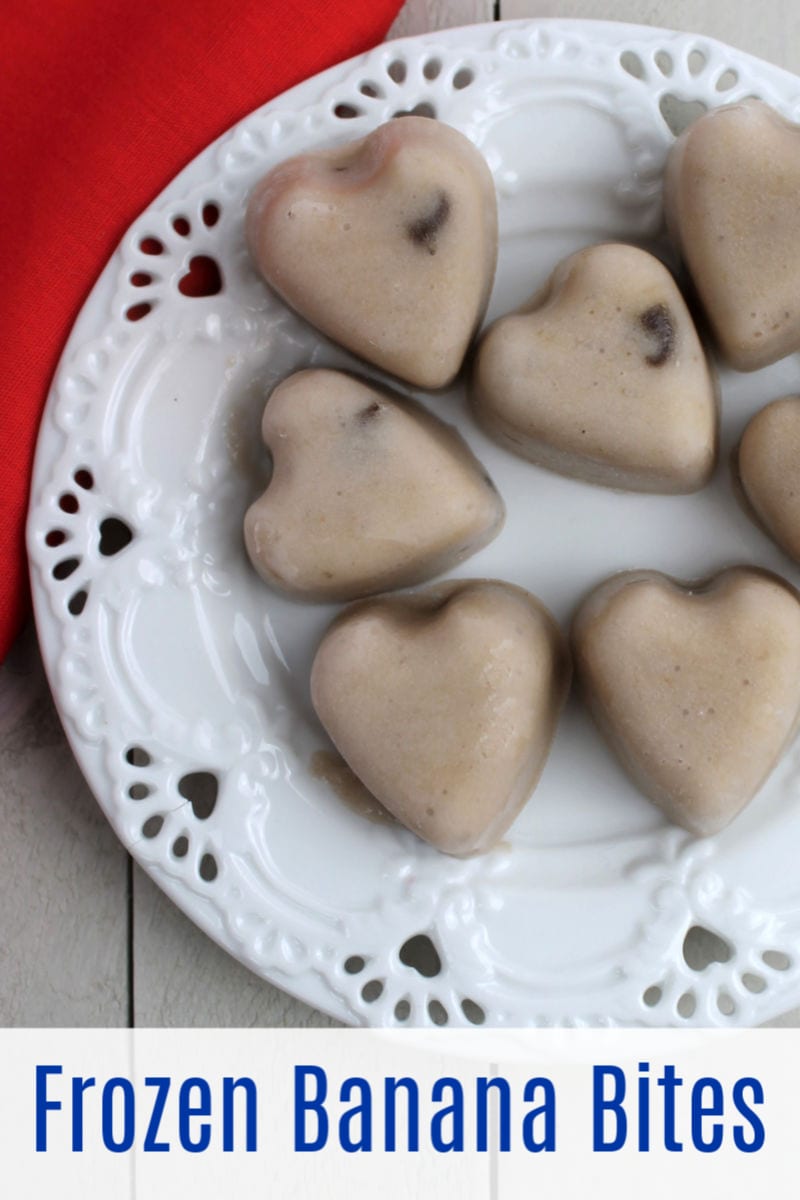 Check out my other dessert recipes, so you can get more sweet inspiration.
Following are a few of my other delicious dessert recipes:
Then take a look at the rest of my vegetarian recipes, so you can have even more delicious fun in the kitchen!