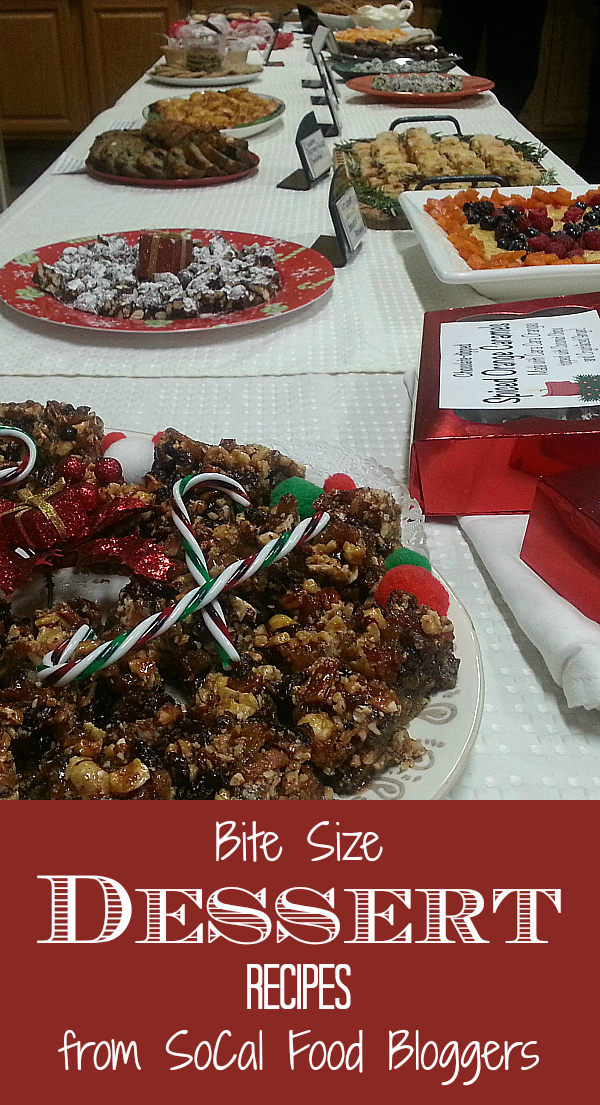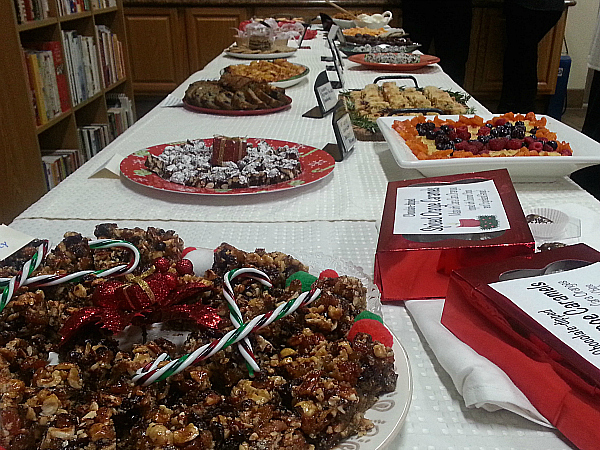 When you're throwing a party, a bite sized holiday dessert is perfect for the buffet table.
These little treats are also good, when you want to give someone a food gift.
Also, any of them will be a hit at a holiday bake sale.
This week a group of food bloggers from Southern California were invited to Melissa's Produce for a special holiday event.
We were challenged to bring bite sized samples of desserts using at least one ingredient from Melissa's Produce.
Each of us have our own style – vegan, gluten-free, simple, complex, fruity, chocolatey etc. The results were amazing!
Fudge is one of my favorites to make and eat, so I created a recipe that incorporated Hatch Chili Powder for a sweet treat with a kick – Dark Chocolate Hatch Chile Fudge.
Bite sized Holiday Dessert Recipes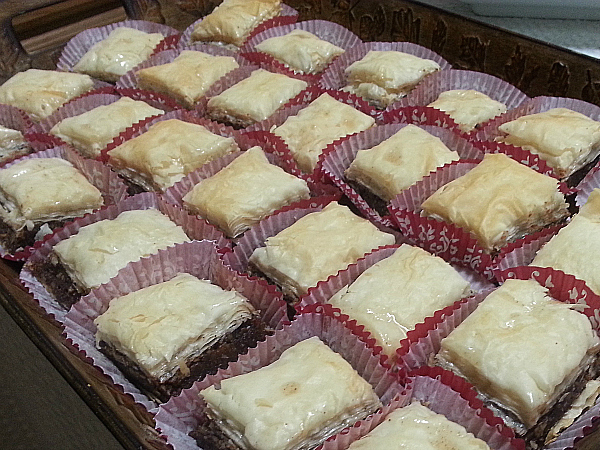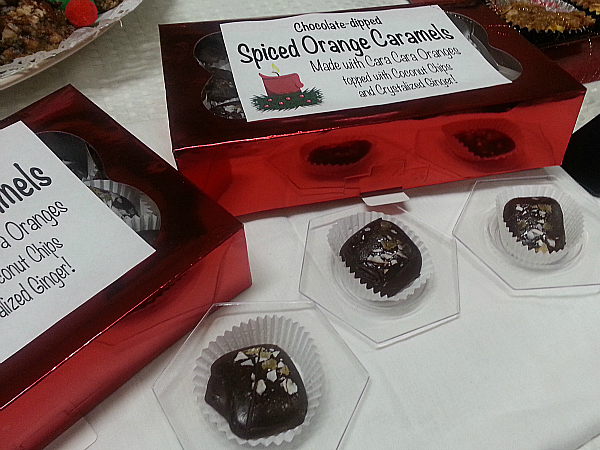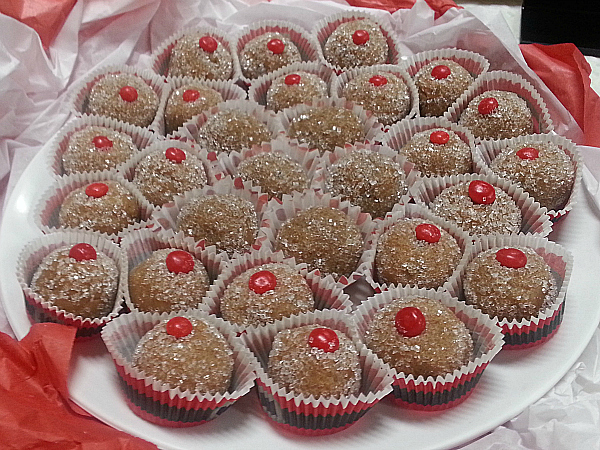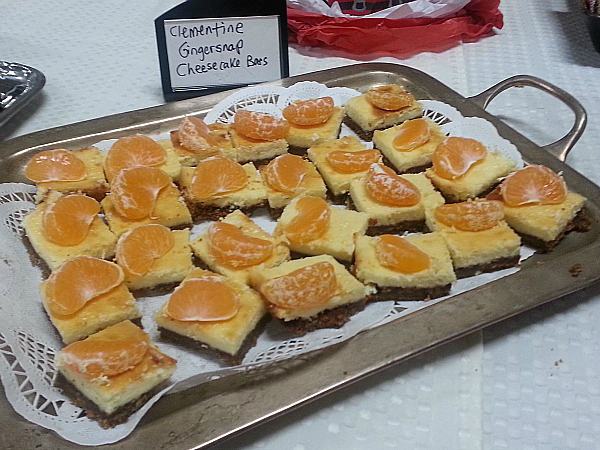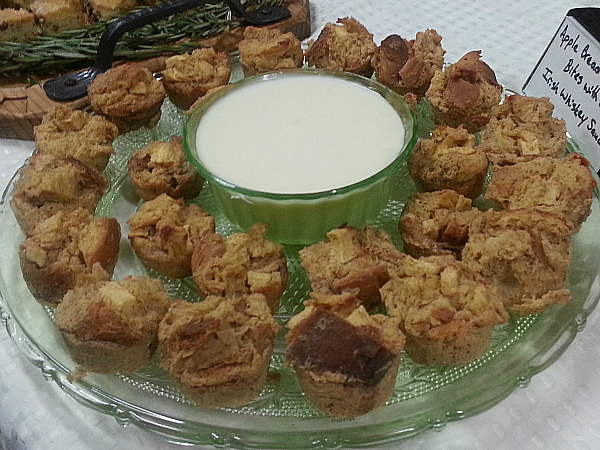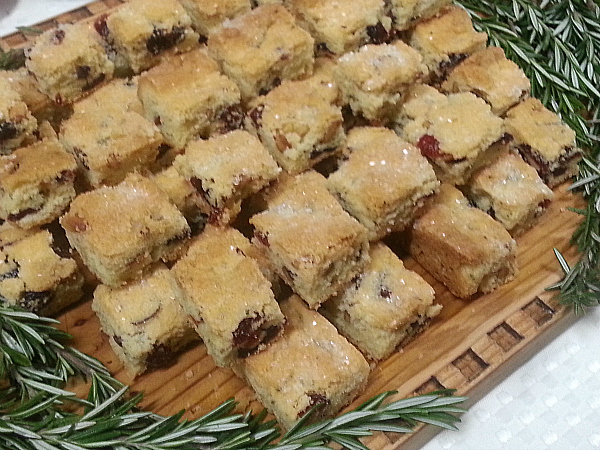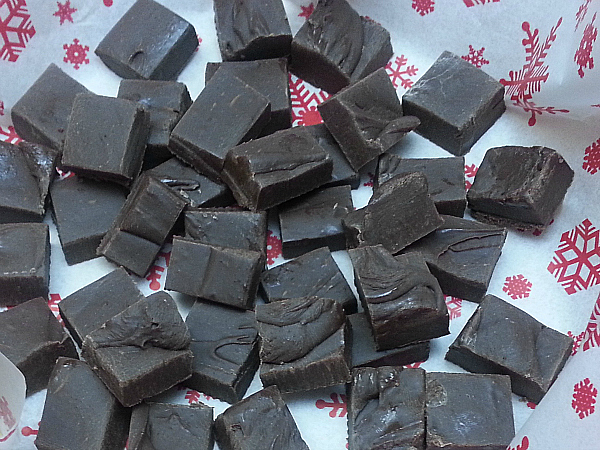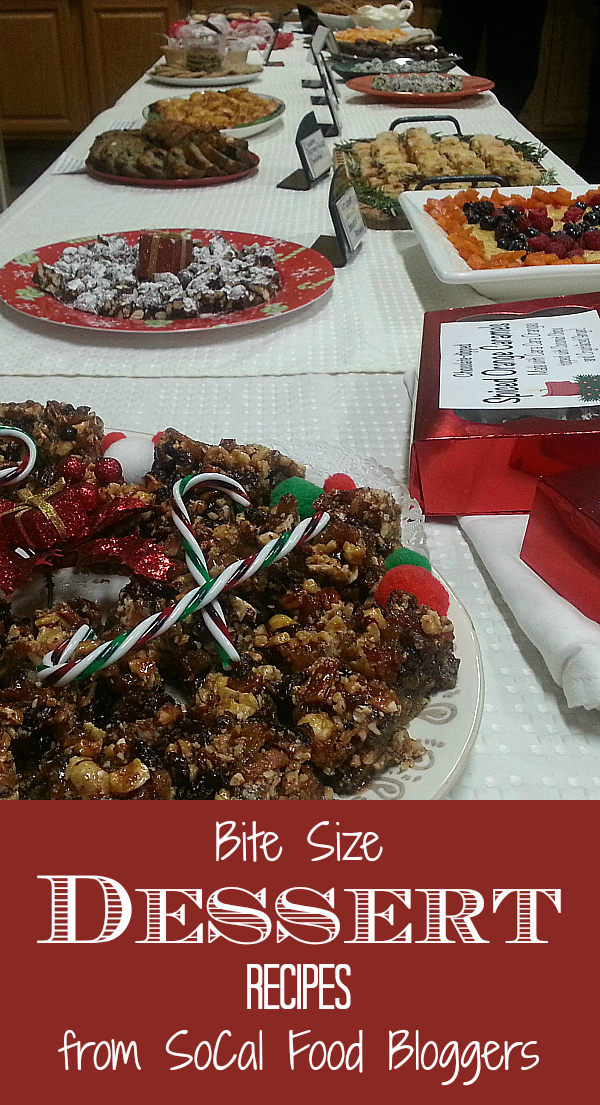 Check out my other vegetarian recipes, so you can get more kitchen inspiration.
Then take a look at my
recipe round ups
, so you can have even more delicious fun in the kitchen!