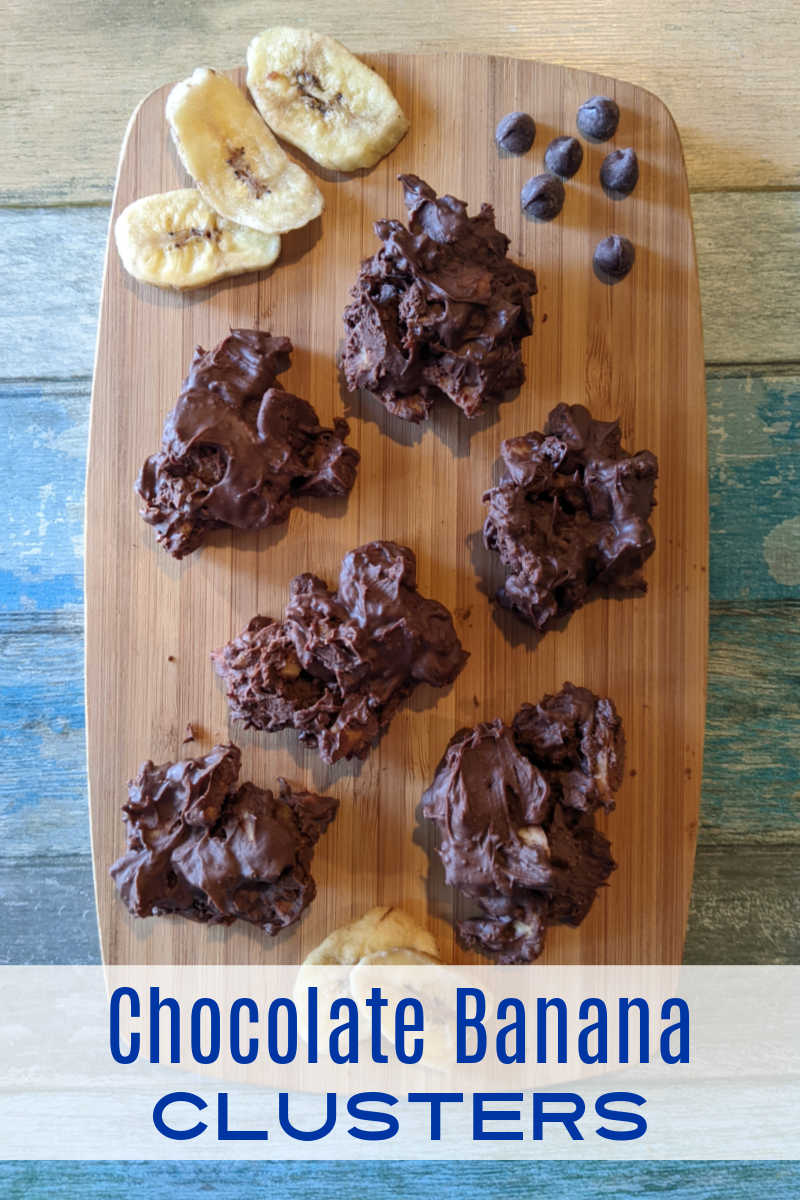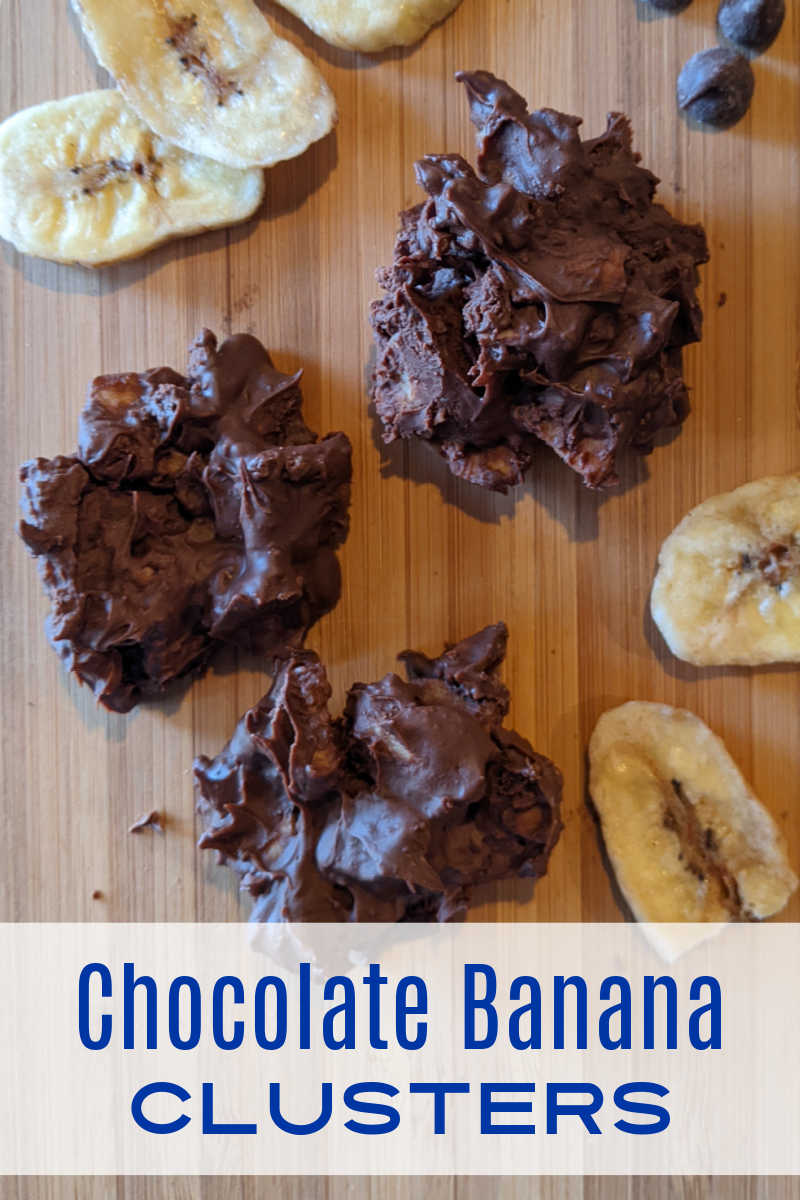 Homemade Chocolate Banana Candy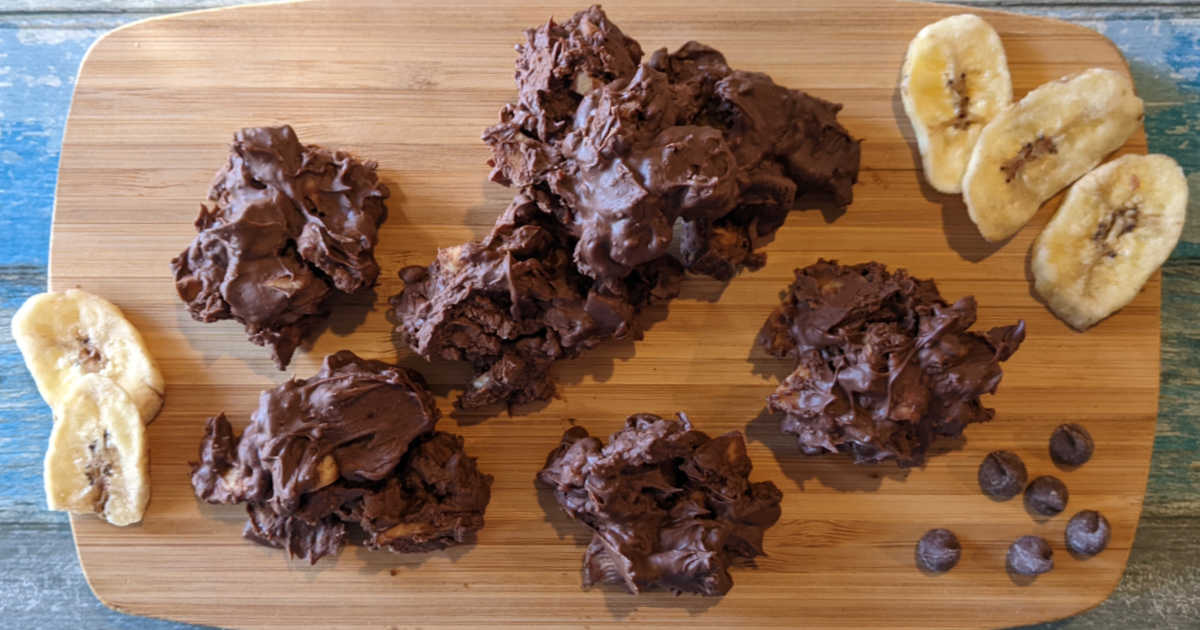 These two flavors were made for each other, so you will love my easy chocolate banana clusters recipe with just two ingredients.
The clusters are made with chocolate chips and banana chips that give the clusters a nice little crunch.
Kids and adults will love the chocolate and banana clusters at home or for a special occasion.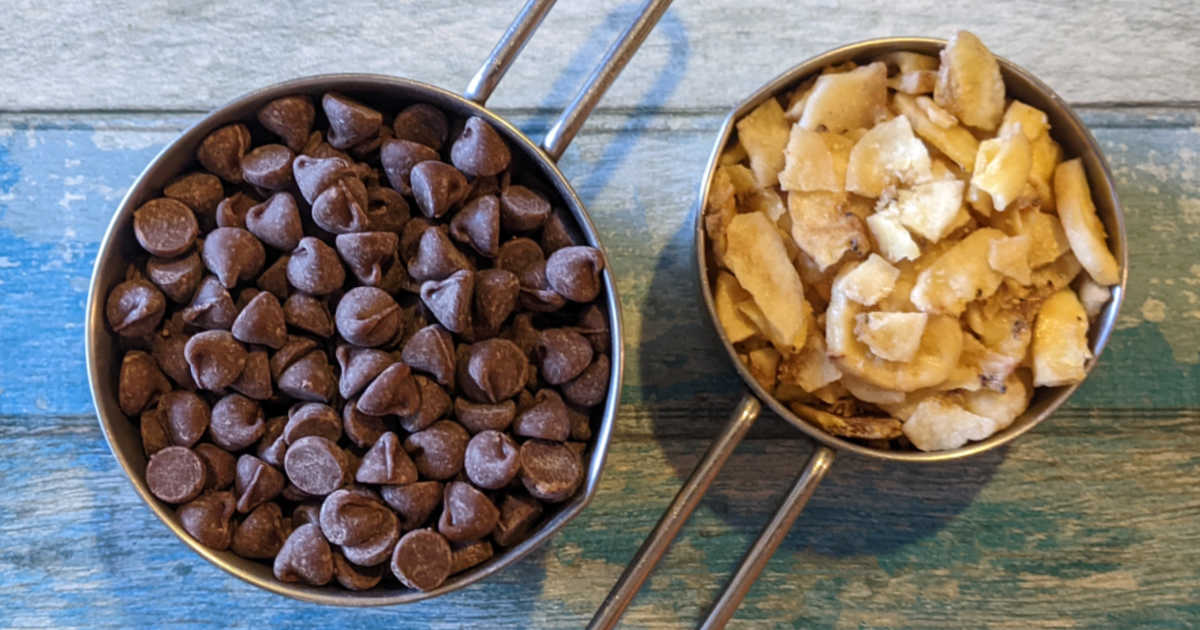 Banana Chips
We love to snack on banana chips as is, but the taste is elevated to a new level when you cover them in chocolate.
Banana chips are typically made from firm, starchy banana varieties, so the flavor is similar to but not identical to the ones we usually eat fresh.
Fresh bananas would not work well in this recipe, but banana chips definitely do.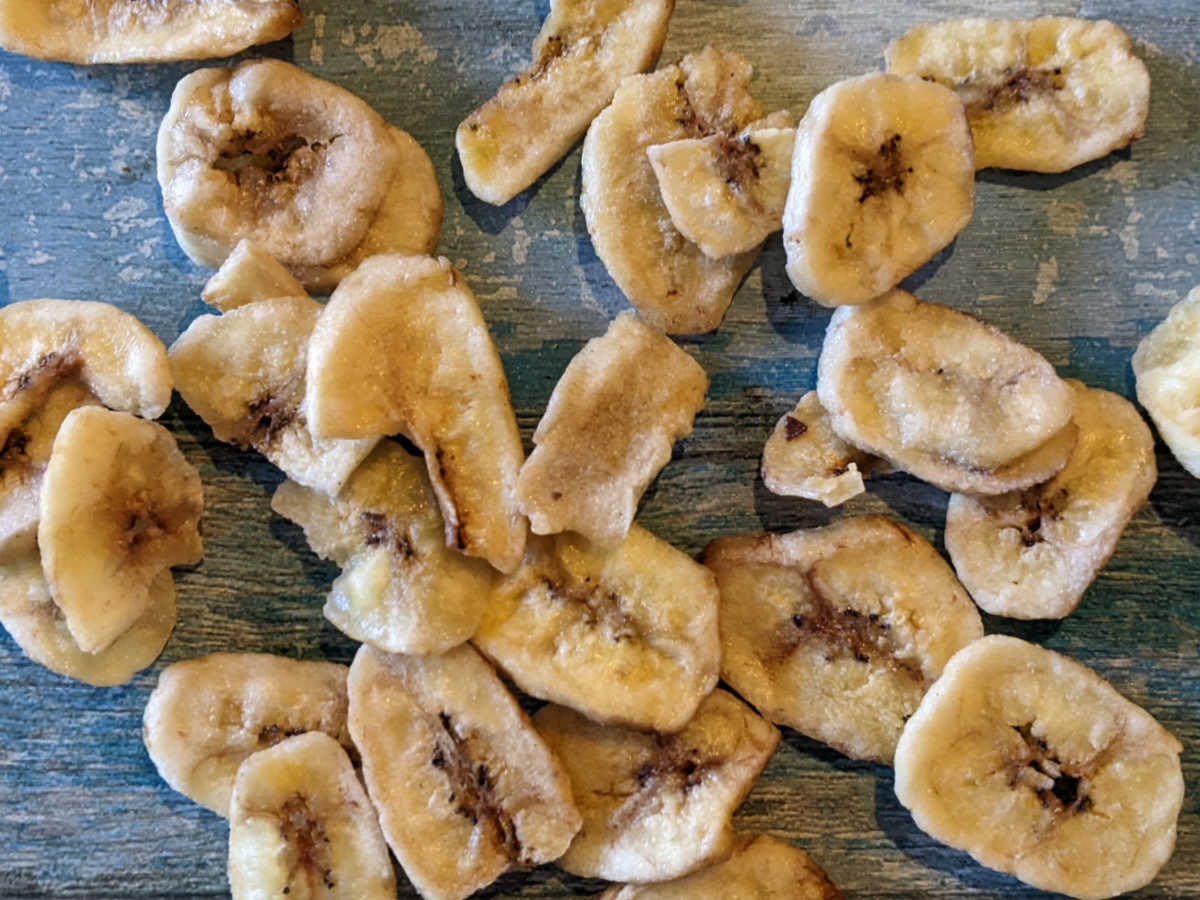 Chocolate Chips
There are always chocolate chips at my house, since we think of them as a delicious pantry staple.
Most of the 'regular' brand semi-sweet or milk chocolate chips will melt well, when you use them in this recipe.
An off brand bag of chips or something for a special diet may be made with different ingredients that don't melt well.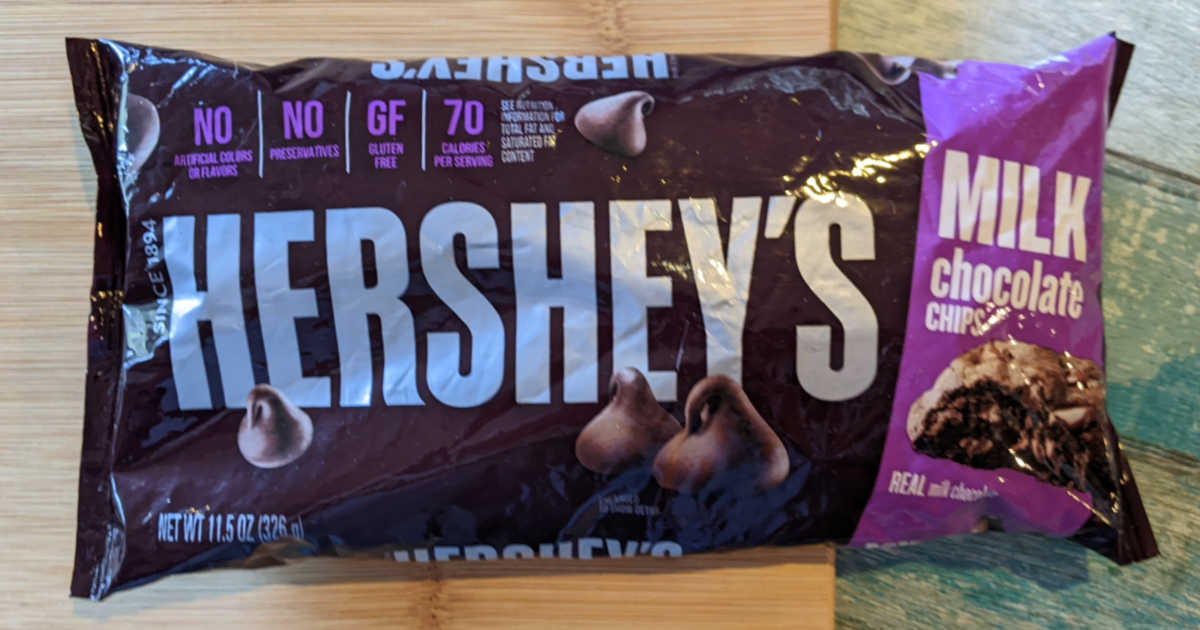 I used Hershey's Gluten Free Milk Chocolate Chips, but have also used others.
Fortunately, they didn't change up the formula much to make it safe for those who are gluten intolerant.
I haven't found a sugar free band that tastes and melts the way I want it to, but there may be some.
If you are using a brand that you aren't familiar with, you'll want to make sure it's going to melt properly to use it for this recipe.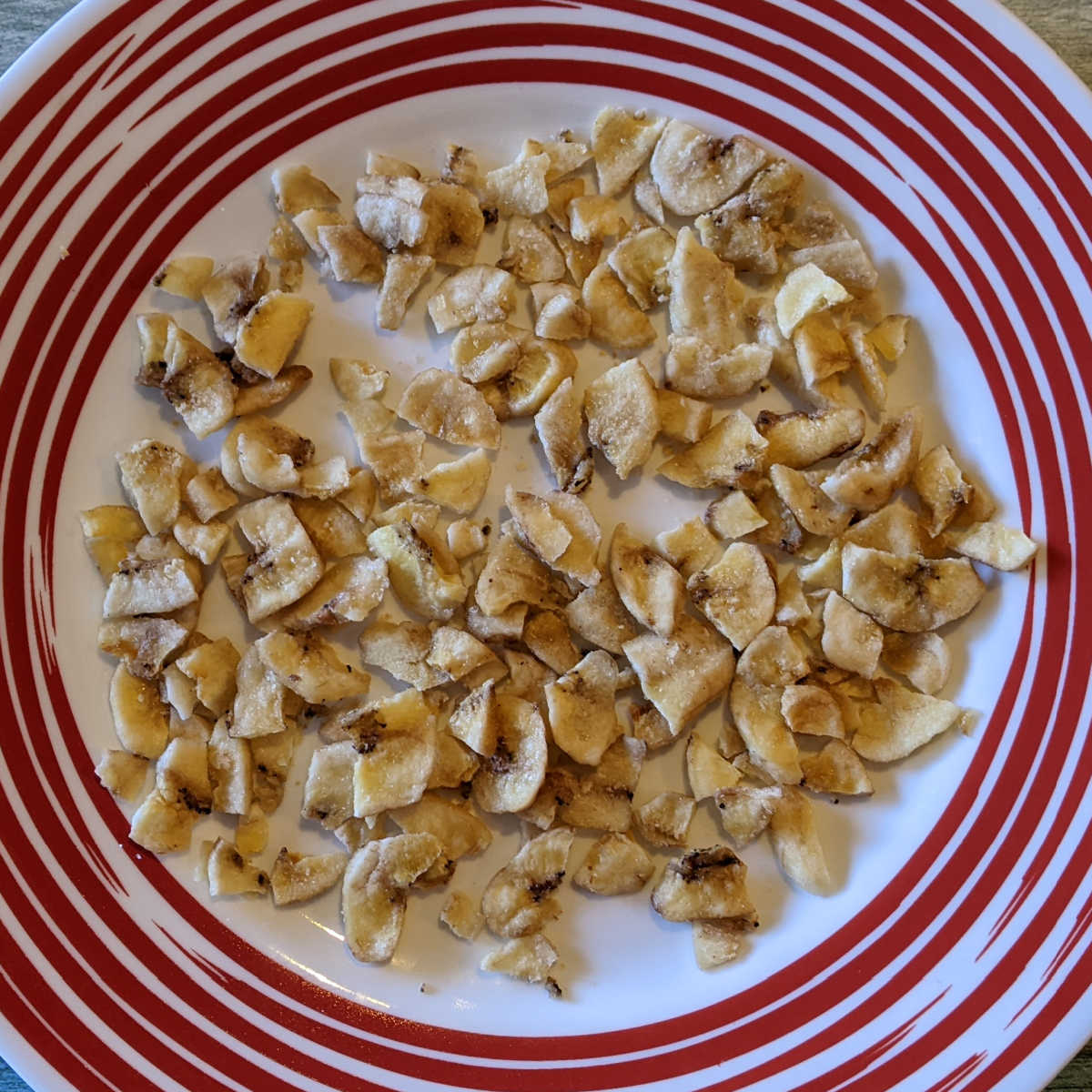 When your chocolate is setting, you don't want the clusters to stick together.
Parchment paper is a non-stick easy to use option to rest your chocolate on until it has hardened and is ready to eat or store for later.
You can get it in a roll or in flat pieces that can be used as is or cut down to a smaller size.
It typically comes in a natural color, white or even some fun prints.
Since I use it often, I have several different types in my kitchen most of the time.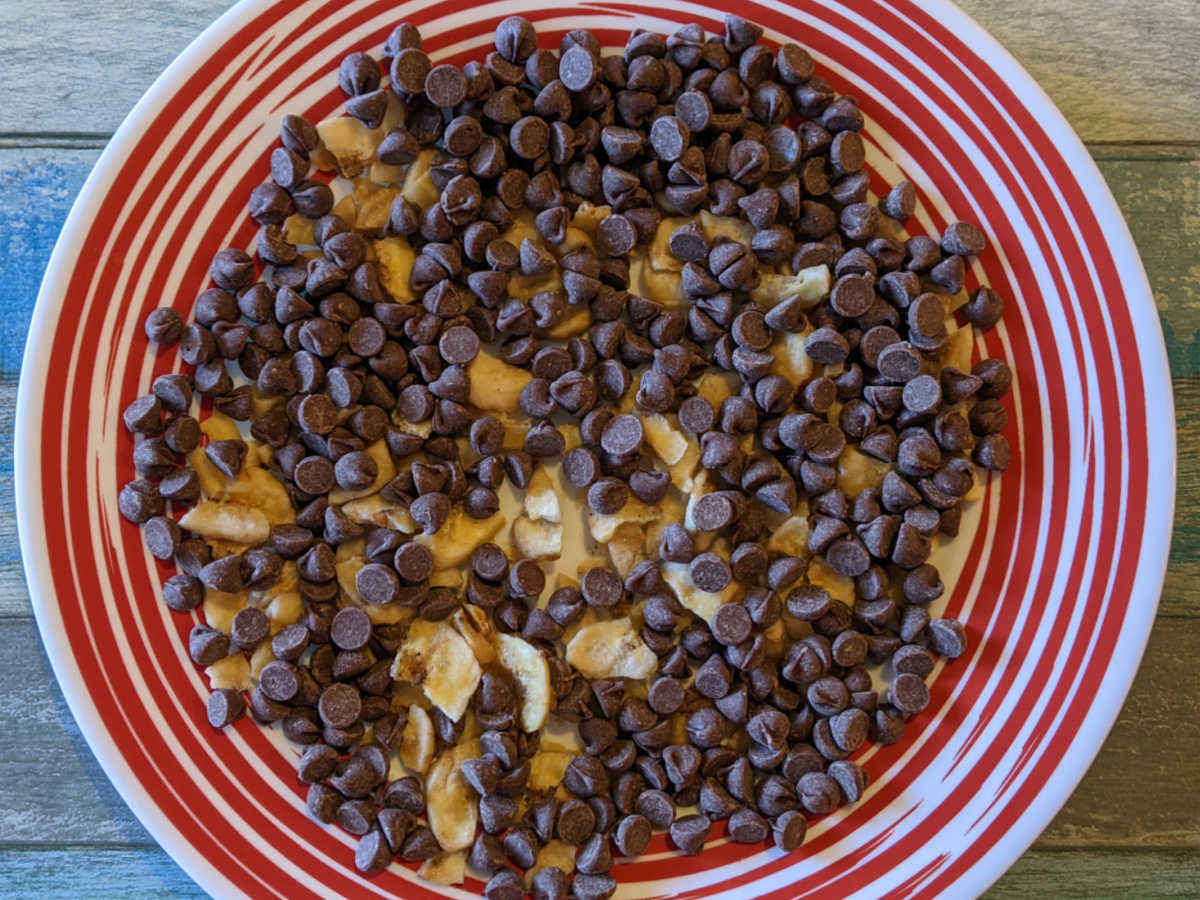 Microwave Cook Time
There is a lot of variation, when it comes to microwaves.
Some are high powered and cook very quickly, while others take longer.
Since this chocolate banana clusters recipe only takes about a minute to cook, any variation in the power level of your microwave can noticeably impact the cook time.
My microwave is an average one and the cooking guidelines are based on my experience with my average microwave.
If you know that yours is high powered, expect the chocolate to be melted faster.
If yours is a compact microwave with less power, expect it to take a bit longer.
Either way, keep a close watch on the chocolate by heating it in short increments.
You can stop and open up your microwave to check.
It is much better to be cautious and check a few times than to overcook the chocolate and have it burn.
After you've made a batch or two, you'll have a pretty good idea how long it takes in your microwave.
Whether your microwave is compact and slow or large and fast, this recipe is quick and easy.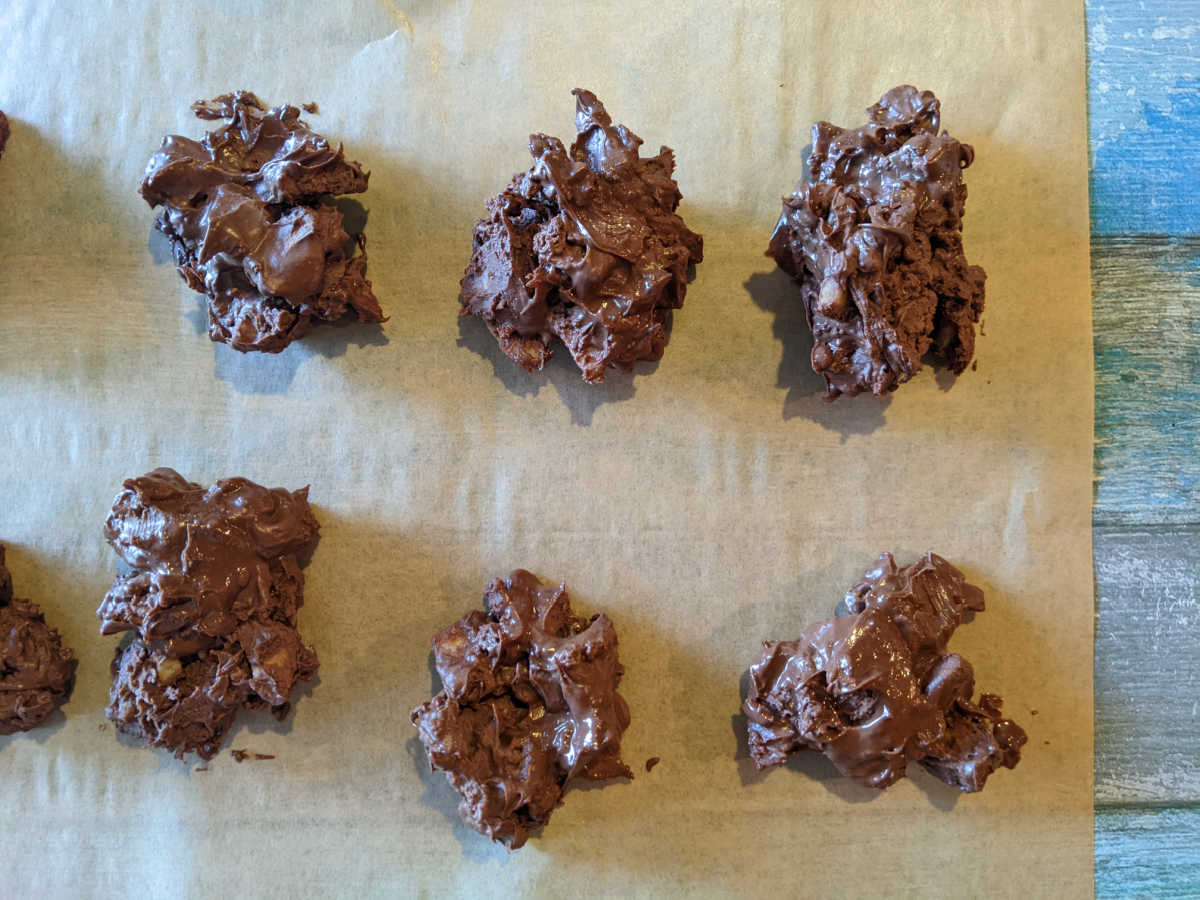 How Many Servings Does This Recipe Make?
This recipe will make 8 to 12 banana chip clusters.
There is no right or wrong way to make them, so you can make yours smaller or larger.
Make 8 big clusters or a dozen or more small ones.
It is just a matter of your personal preference.
If you need more, just repeat the process as many times as you'd like.
Storage
Eat the chocolate banana treats right away or save them for later.
They can be stored in a Ziploc bag or other airtight container, so that they stay fresh.
Refrigeration is not required.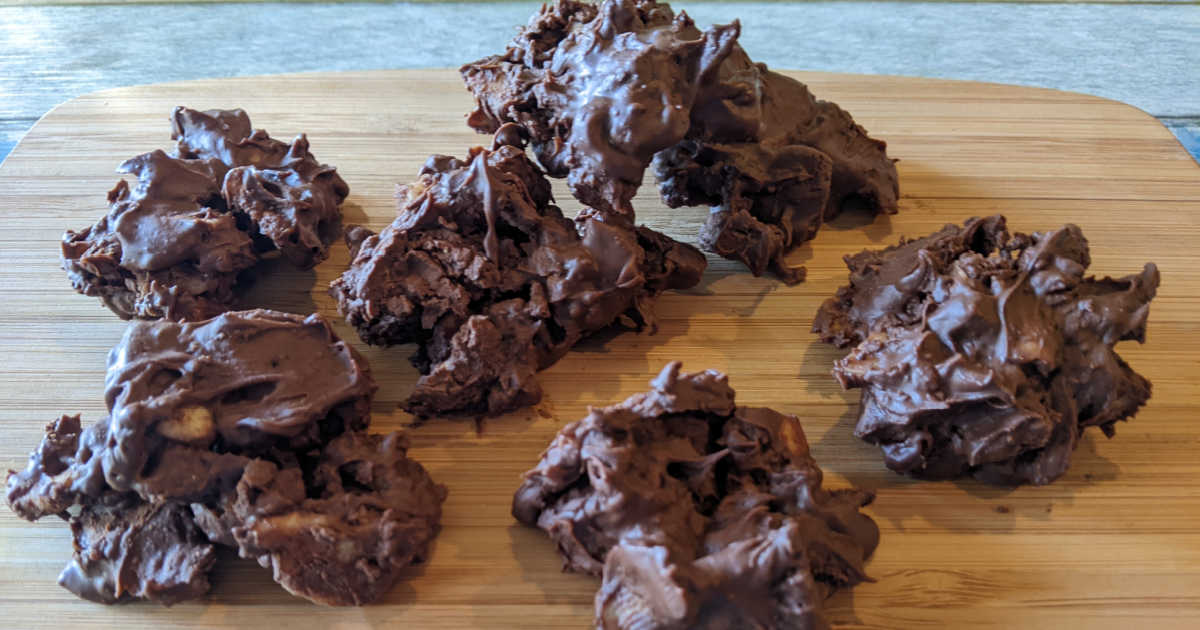 Chocolate Banana Clusters Recipe
Prep Time: 5 Minutes
Cook Time: 1-2 Minutes
Set Time: 30 Minutes
Yield: 8-12 Servings
Ingredients
1 cup Chocolate Chips
1/2 cup Banana Chips, crumbled
Supplies
Microwave Safe Plate
Measuring Cups
Spoon
Parchment Paper
Baking Sheet or Tray
Instructions
1) Line a baking sheet with parchment paper.
2) Pour the banana chips onto a plate in a single layer. Pour the chocolate chips on top, so that they are basically flat and not a heaping pile.
3) Microwave on high for 30 seconds and stir. Repeat in 15 second increments until chocolate is melted.
4) Stir again and spoon clusters onto the parchment, so that they aren't touching.
5) Let the clusters rest for 30-45 minutes, so that the chocolate sets.
6) Serve immediately or store in an airtight container.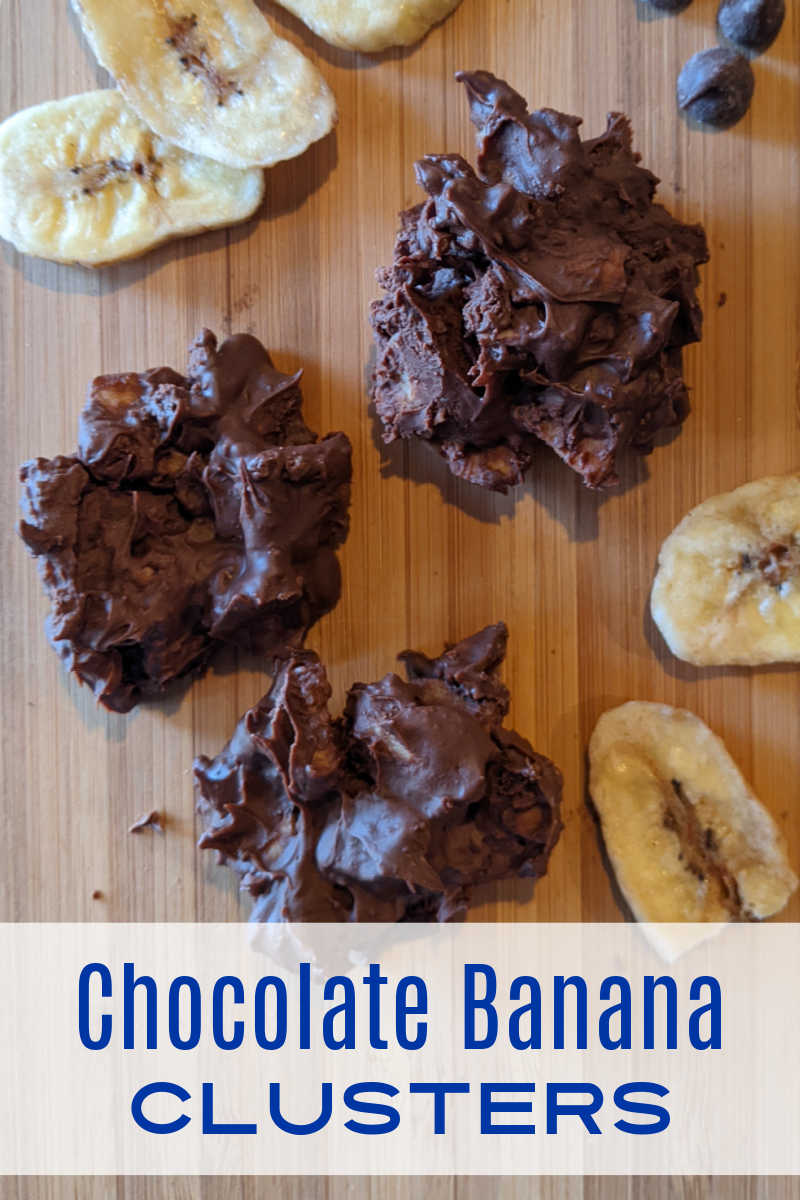 More from Mama Likes To Cook
Check out my vegetarian recipes, so you can get more great ideas for baking, cooking, blending and juicing.
Chocolate Clusters Recipes
Banana Recipes
Chocolate Chip Recipes
Fudge Recipes
Shop Now
For a beautiful assortment of kitchen necessities and food gifts for the whole family, check out the current deals at these online stores.
Are you ready to have some delicious fun in the kitchen?