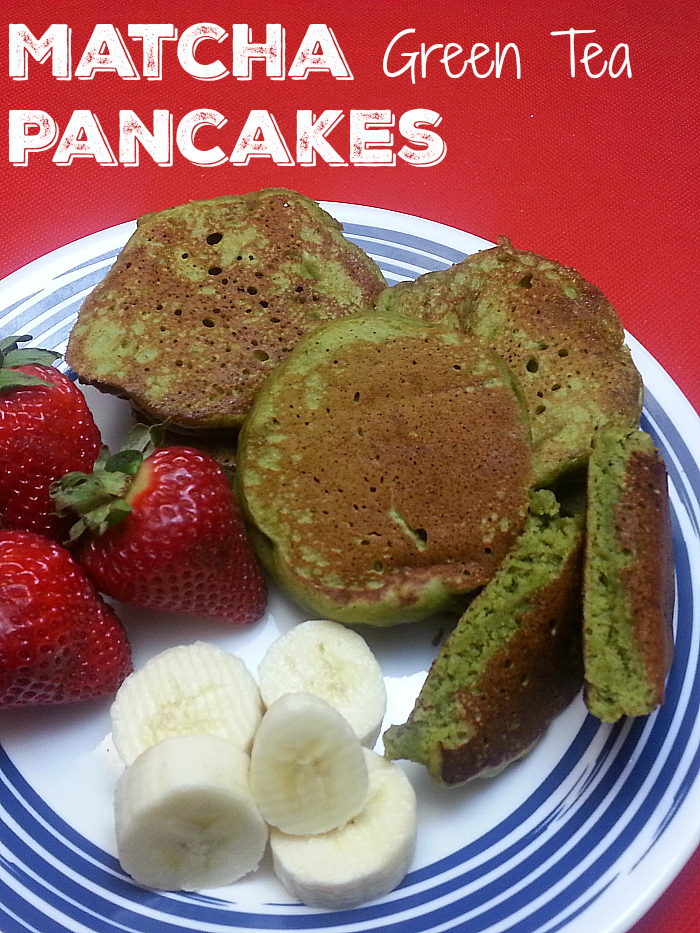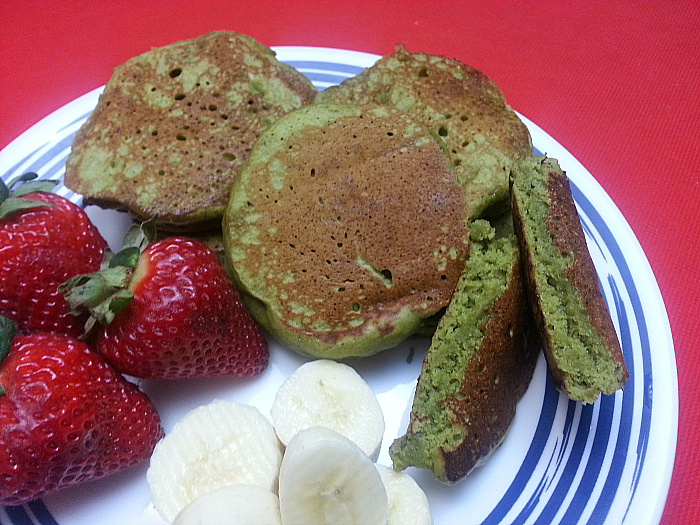 It's easy to up your breakfast game, when you make these easy matcha pancakes!
After realizing that my family and I were often choosing matcha and green tea drinks and foods at restaurants, I decided it was about time that I try using it in my own kitchen.
It turns out that matcha powder is really easy to use, so I've been having fun incorporating it into our diets in a variety of different ways. These pretty, green matcha pancakes look and taste great.
Green tea is nice, but matcha is even nicer. Matcha is made from the whole tea leaf, so you get more nutrition than you do from drinking regular green tea.
The powder can be dissolved to use in a beverage or can be added to other recipes. It has antioxidants, protein, caffeine and other nutrients.
These pancakes start with a pancake mix. Any brand with a "just add water" mix works well. I like adding a little bit of agave syrup or honey to the mix for a lightly sweet touch.
Then I either eat my pancakes plain or with a little bit of butter. The matcha green tea flavor comes through nicely!
Matcha Pancakes Recipe
Serves 2-3 people
Ingredients:
1 cup Pancake Mix (any brand that says "just add water")
3/4 cup Water
1 T Matcha Powder
1 t Agave or Honey
Instructions:
Mix all ingredients together by hand.
Cook on pan or griddle that has been lightly coated with cooking spray.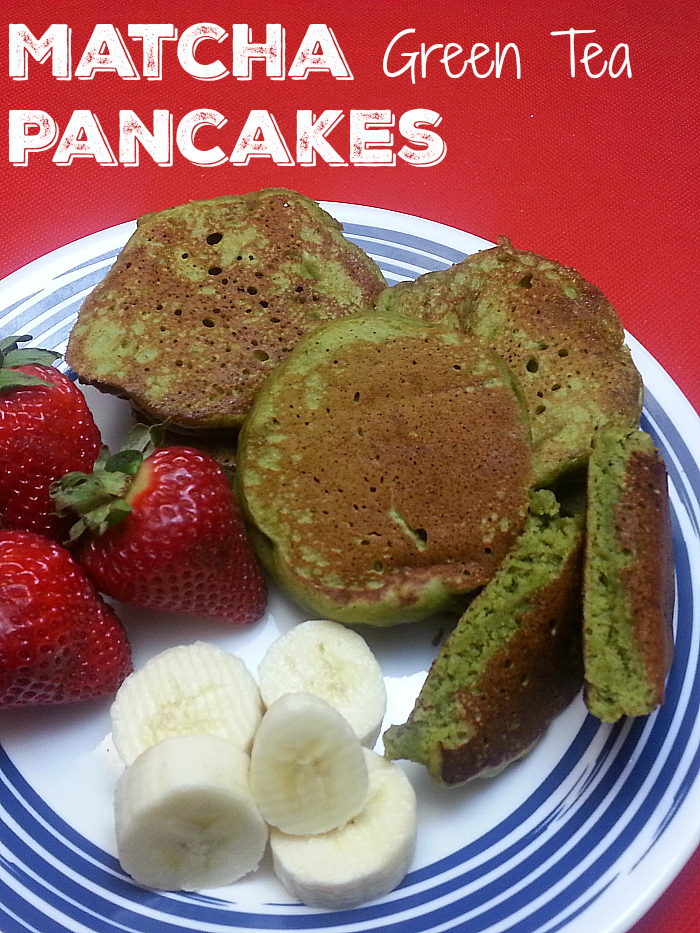 Check out my other vegetarian recipes, so you can get more kitchen inspiration.