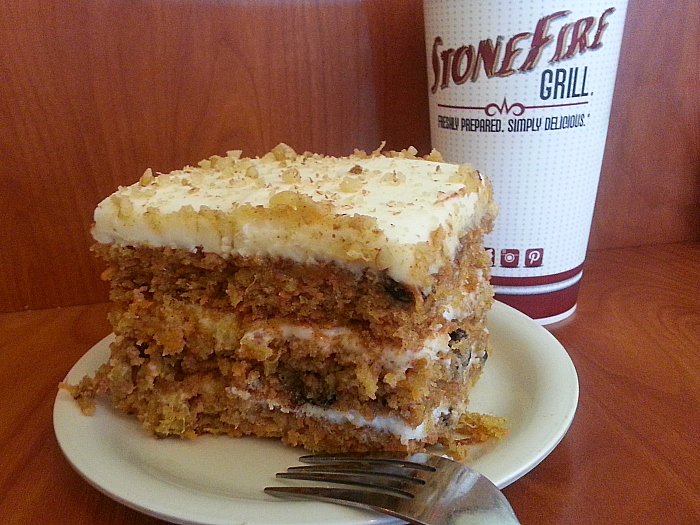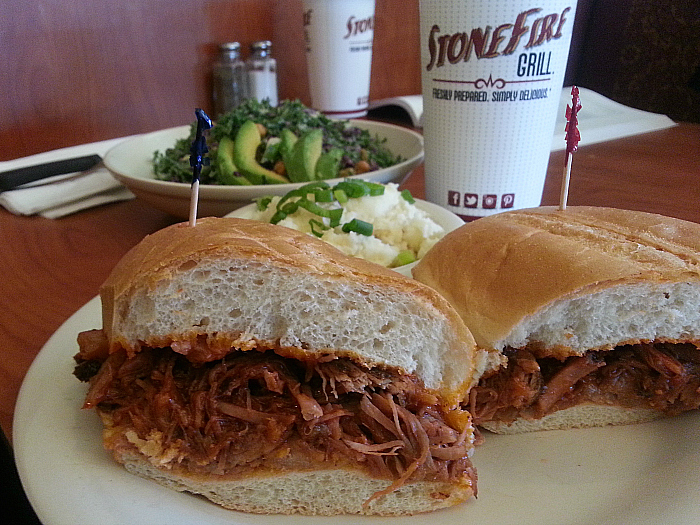 Have you been to an Orange County Stonefire Grill lately?
I've been many times for lunch, dinner and take out and was happy to learn about their new deal that makes lunch even more budget friendly.
The 7 for $7 lunchtime deal is available at all Stonefire Grill locations Monday through Friday from 11am until 2pm.
Beverage add ons are just an additional $1.49.
Petite Salad + Breadstick
Petite Salad with Salmon + Breadstick
Chicken Tortilla Soup + Salad + Breadstick
Petite Pesto + Breadstick
9″ One Topping Pizza + Salad
Sandwich + Side
Petite Chicken Breast + Salad (or side) + Breadstick
I was happy to see that vegetarian options were available, since restaurants generally only offer meaty meal deals.
The Golden State Kale Salad and breadstick I had were delicious.
My son had a pulled pork sandwich with garlic mashed potatoes.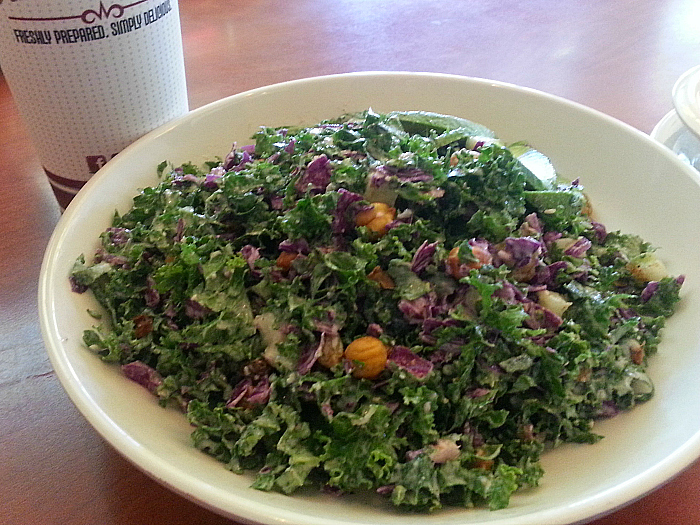 Naturally, we had to top off the meal with Stonefire's famous carrot cake.
We both enjoyed our meal and I'm impressed with the low price for food made with good, fresh ingredients.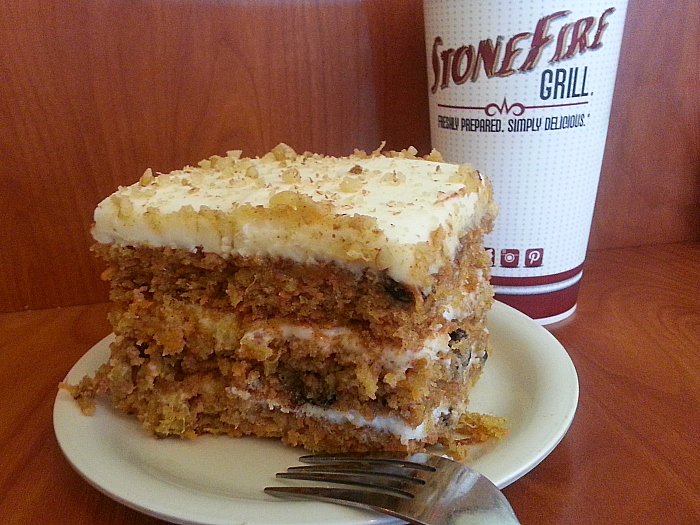 Stonefire Grill
3966 Barranca Parkway
Irvine, California 92606
Check out my other restaurant reviews,so you can plan your next delicious adventure.
Take advantage of these California vacation deals, so you can save money and have a great time.