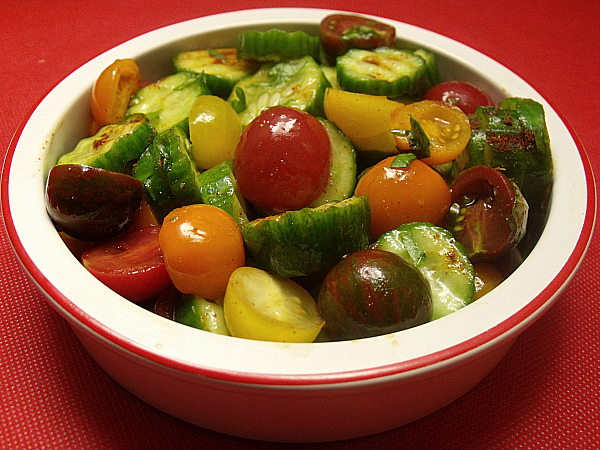 This salad is quick and easy to make. It looks pretty and tastes great. I used mild Hatch Chile powder in mine, but those of you who aren't wimpy like me may prefer using hot. Either way, the Hatch flavor goes well with the vegetables.
Heirloom Tomato Salad
Ingredients:
1 lb Baby Cucumbers, sliced
10 oz pkg Baby Heirloom Tomatoes, halved
Fresh Basil, chopped
Kosher Salt to taste
1T Olive Oil
2T Rice Vinegar
1t Hatch Chile Powder
Instructions:
Combine ingredients and toss together.
Thank you, Melissa's Produce for the beautiful vegetables!