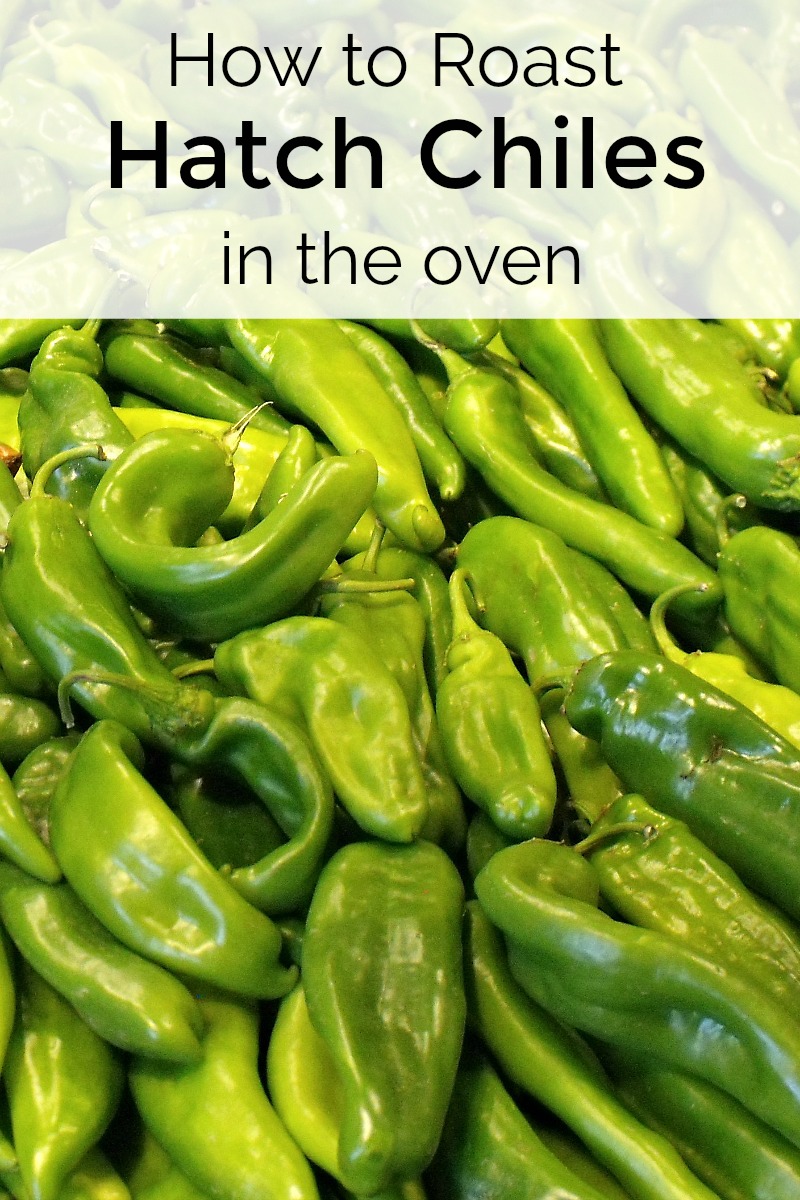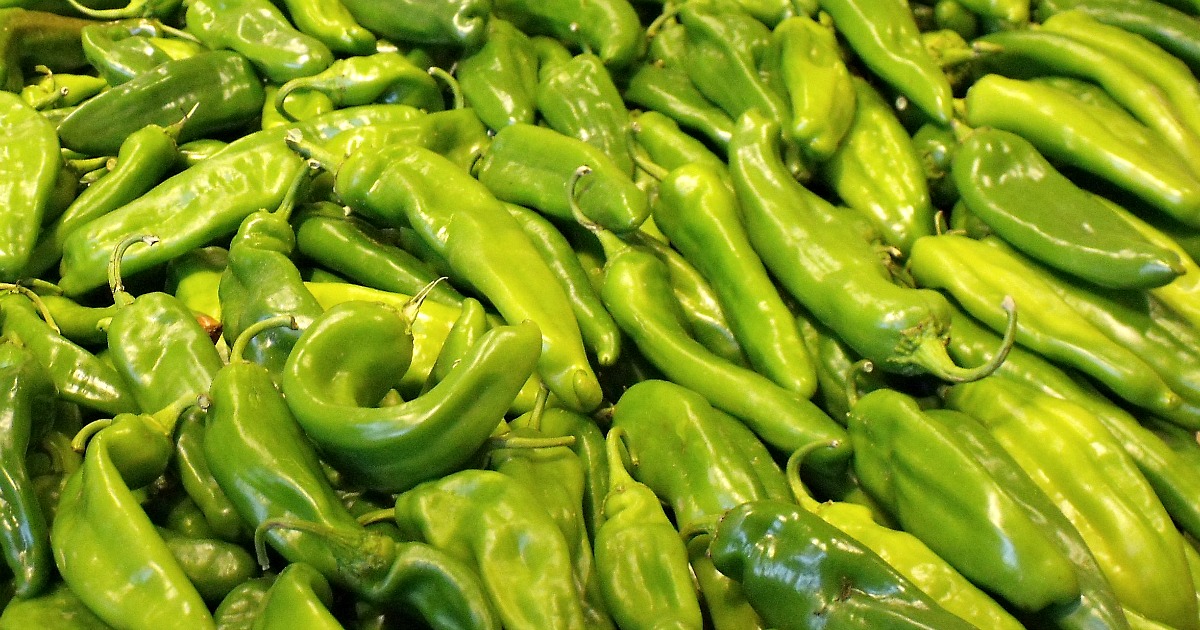 Roast Hatch Chiles in The Oven
Hatch Chile season has arrived!
Fortunately, I know how to roast Hatch chiles in the oven, so I can store them to use all year long.
If you're fortunate enough to have a Hatch Chile Roast near you, you can have them roast a big box for you.
Howver, you can roast them yourself at home.
I got a box of mild Hatch Chiles from Melissa's Produce and roasted them myself in my oven.
After the first pan was done, I got into a rhythm and finished them all without any trouble.
If you've got friends or family members to help, it could be a fun group activity but I did mine solo.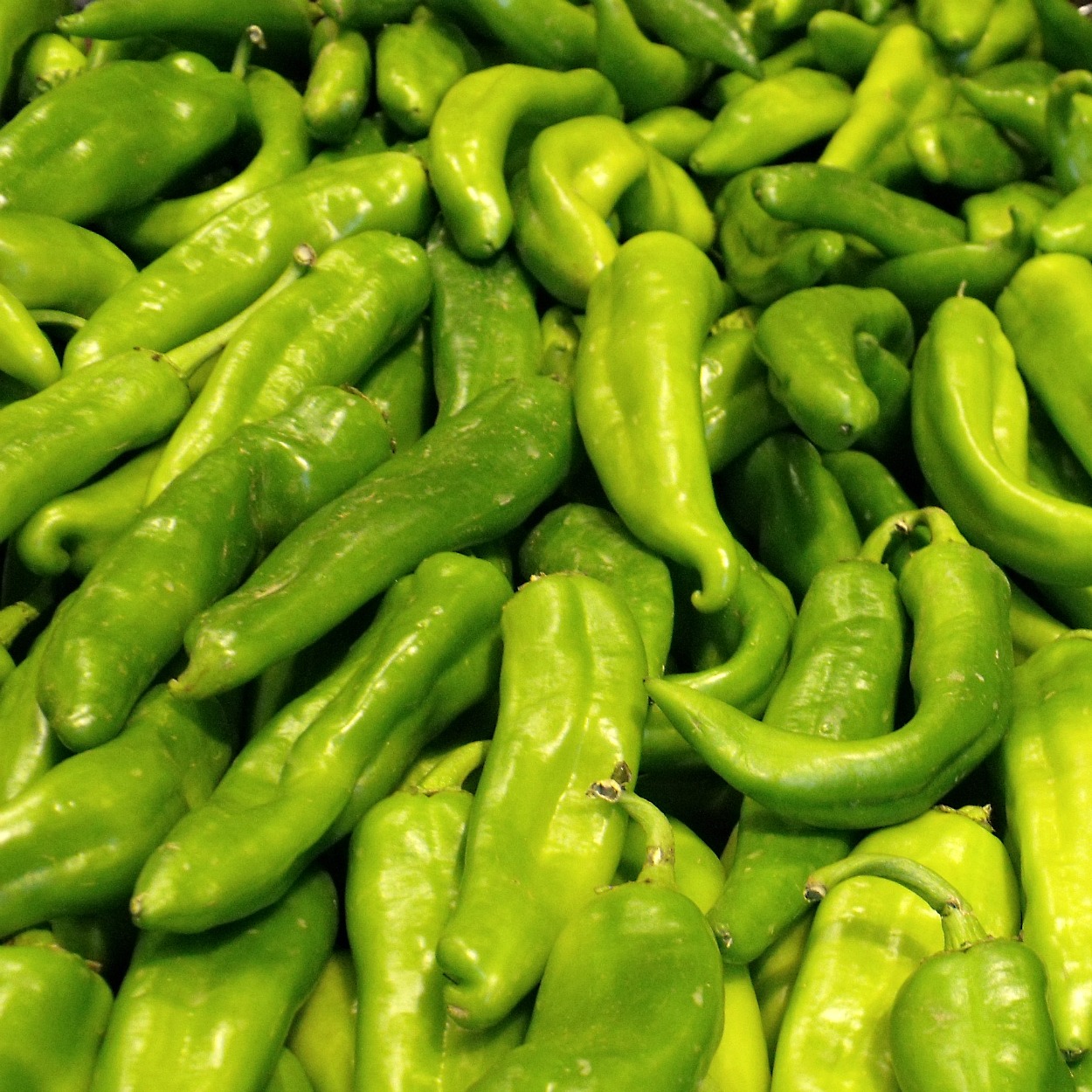 Oven Roasted Hatch Chile Peppers
Instructions:
1) Set the oven to broil and pre-heat.
2) Arrange chiles on a baking sheet that has been covered with parchment paper.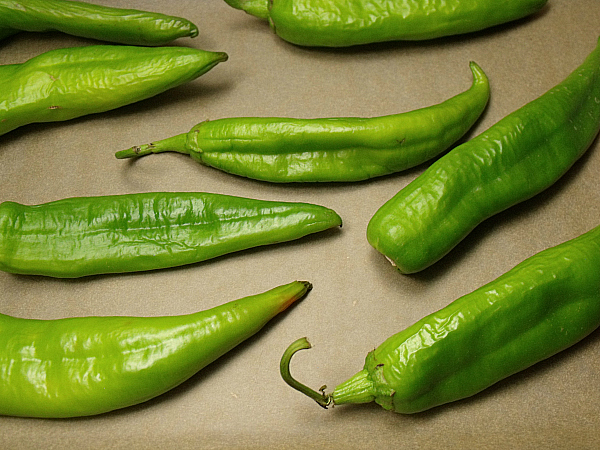 3) Place pan on the oven rack that is close to the heating element.
4) Roast until the skin of the peppers is charred.
5) Use tongs to turn them over, and then continue roasting until both sides are charred.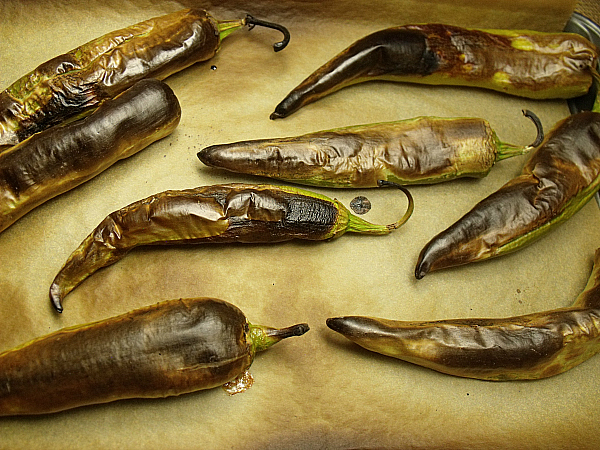 6) Remove from the oven and place in a storage container with a tight fitting lid.
7) Let them steam inside the sealed container for 5 to 10 minutes.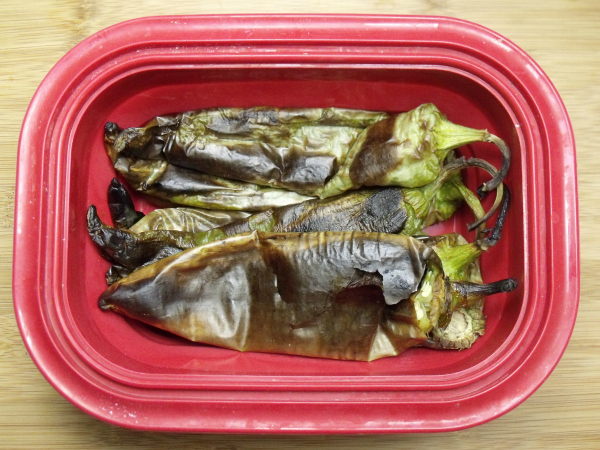 8) Peel the Hatch chiles.
The steaming loosens the skin, so they are easy to peel.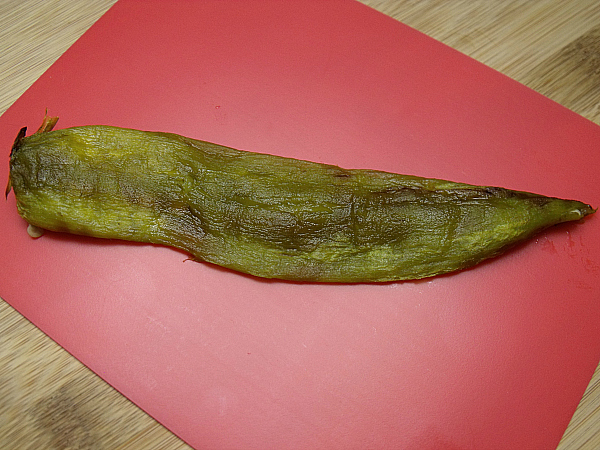 9) Use immediately or freeze to use later.
Hatch Chiles can be frozen whole or chopped, with seeds or without.
The seeds will give them some extra heat, so keep that in mind when packing.
I chopped mine and froze them in ice cube trays.
Then, after they were frozen, I packed the cubes in freezer containers.
This makes it easy to use a single cube or several, depending upon what I'm making.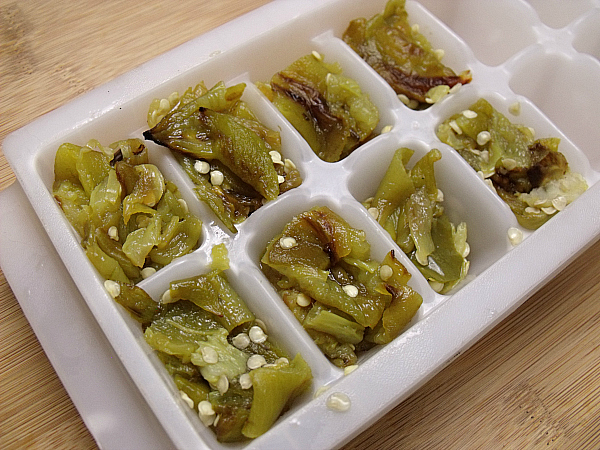 It was fun to roast my own Hatch Chiles, so I'm looking forward to enjoying them in the months to come!
Following are a few of my favorite recipes using the wonderful flavors of Hatch chile peppers: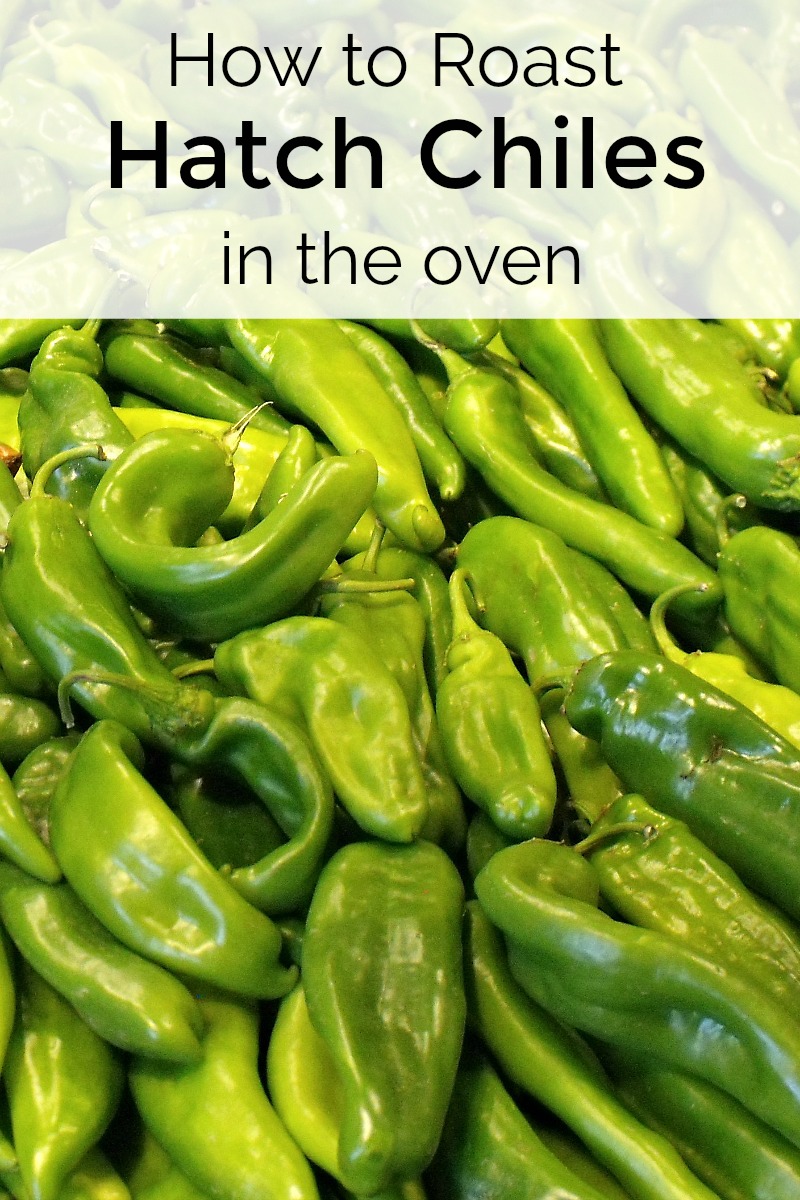 Check out my other vegetarian recipes, so you can get more kitchen inspiration.
Then take a look at my
recipe round ups
, so you can have even more delicious fun in the kitchen!