Chicago Sprinkles Cupcakes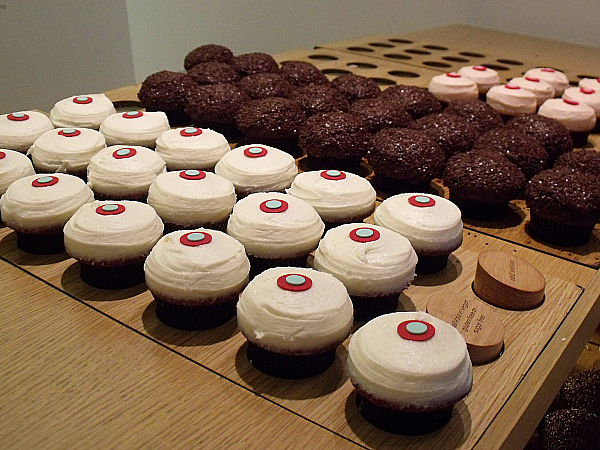 Don't these cupcakes look amazing?!
I've used Sprinkles mixes at home and regularly watch Candace Nelson, the founder of Sprinkles, on Cupcake Wars where she gives lots of great tips as she judges contestants.
She clearly has cupcake skills.
This was my first time to enjoy Sprinkles Cupcakes and it happened when I was in Chicago, instead of at one of their California locations.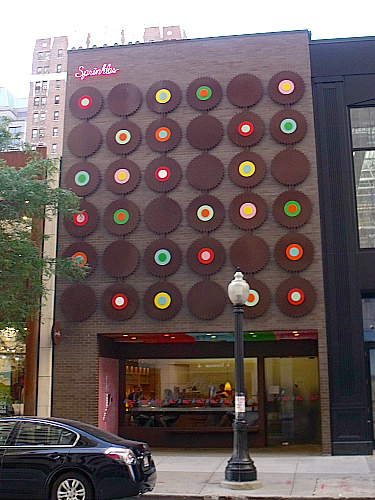 50 East Walton Street
Chicago, Illinois 60611
It's located just off of The Magnificent Mile and was an easy walk for me from Water Tower Place.
The distinctive building was easy to spot.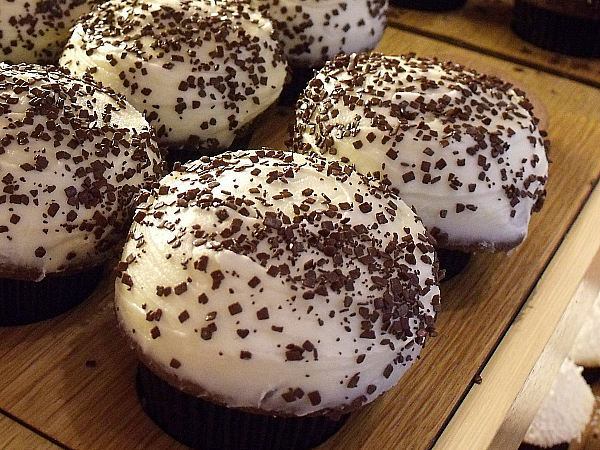 The cupcakes are big and have a generous amount of frosting. Each one is beautiful, tastes great and has a wonderfully moist texture.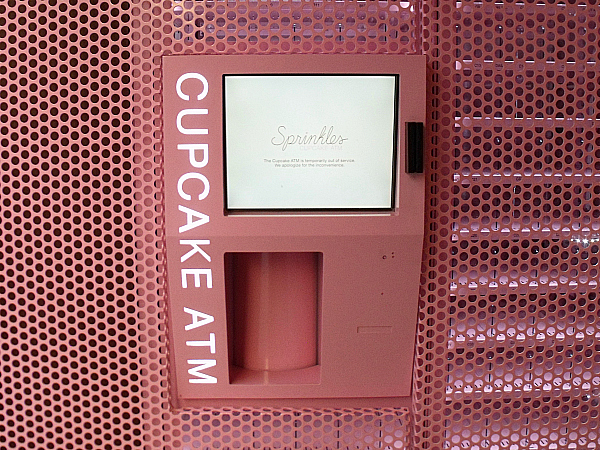 The Chicago location has a Cupcake ATM, so that customers can get cupcakes 24/7.
You never know when you'll NEED a cupcake! The ATM was being repaired when I was there, so I'll have to try it another time.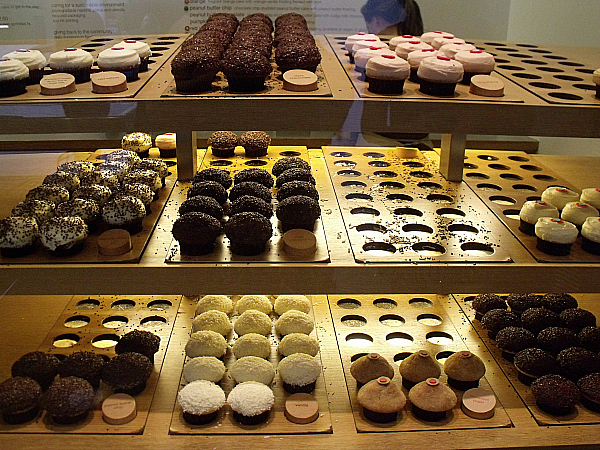 Cupcake flavors are scheduled in advance, so you can plan ahead and know which flavors will be available.
Some of the favorites are baked daily.
Others are baked only on certain days of the week and they mix it up with limited edition cupcakes that are baked seasonally.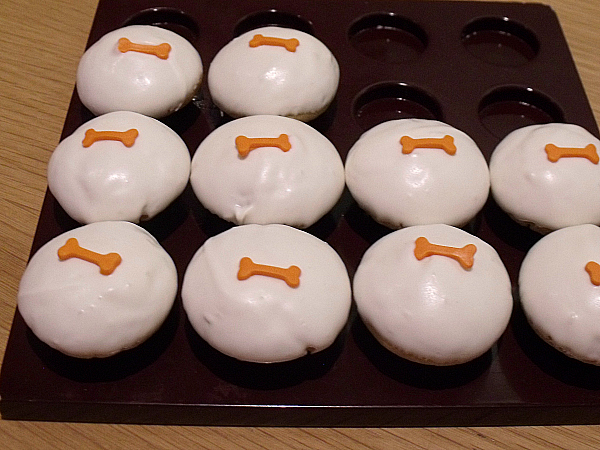 Yes, that's a dog bone decoration on the top of these little cupcakes.
Sprinkles understands that dogs need treats, too, so they have cupcakes that have been specially formulated for dogs.
There was a constant line of customers when I was there.
The employees were knowledgeable, friendly and kept the line moving.
The baking crew continually refilled the display case with fresh cupcakes as needed.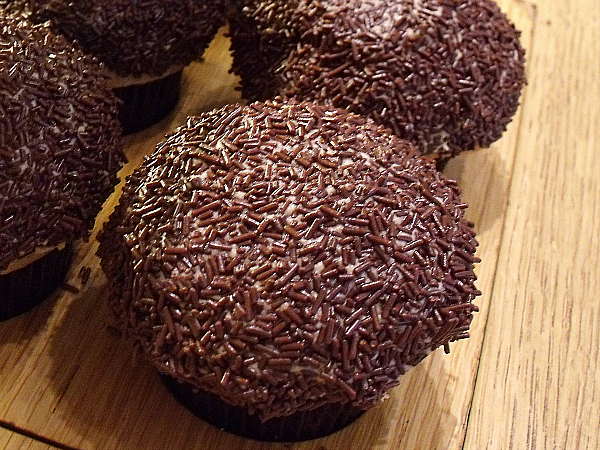 There are a few small tables for customers to enjoy their cupcakes right there, but it looked like most people were having their cupcakes boxes up to take home.
Now I understand exactly why Sprinkles is so popular.
These cupcakes are delicious!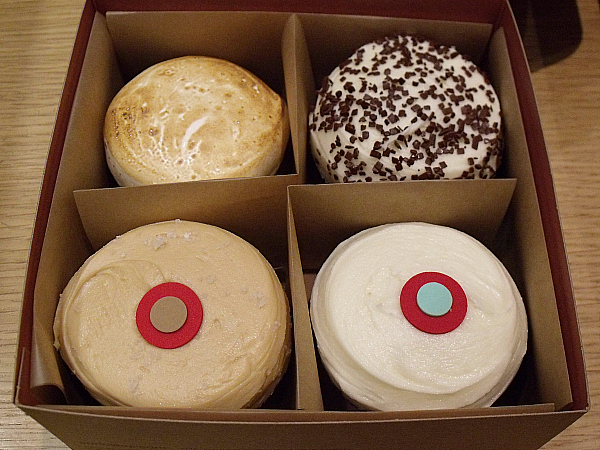 More from Mama Likes To Cook
Check out the rest of my vegetarian recipes, so you can get more great ideas for baking, cooking, blending and juicing.
Frosting Recipes
Cupcake Recipes
Cake Recipes
Shopping Tips
For a beautiful assortment of kitchen necessities and food gifts for the whole family, check out the latest deals at these online stores.
Are you ready to have some delicious fun in the kitchen?