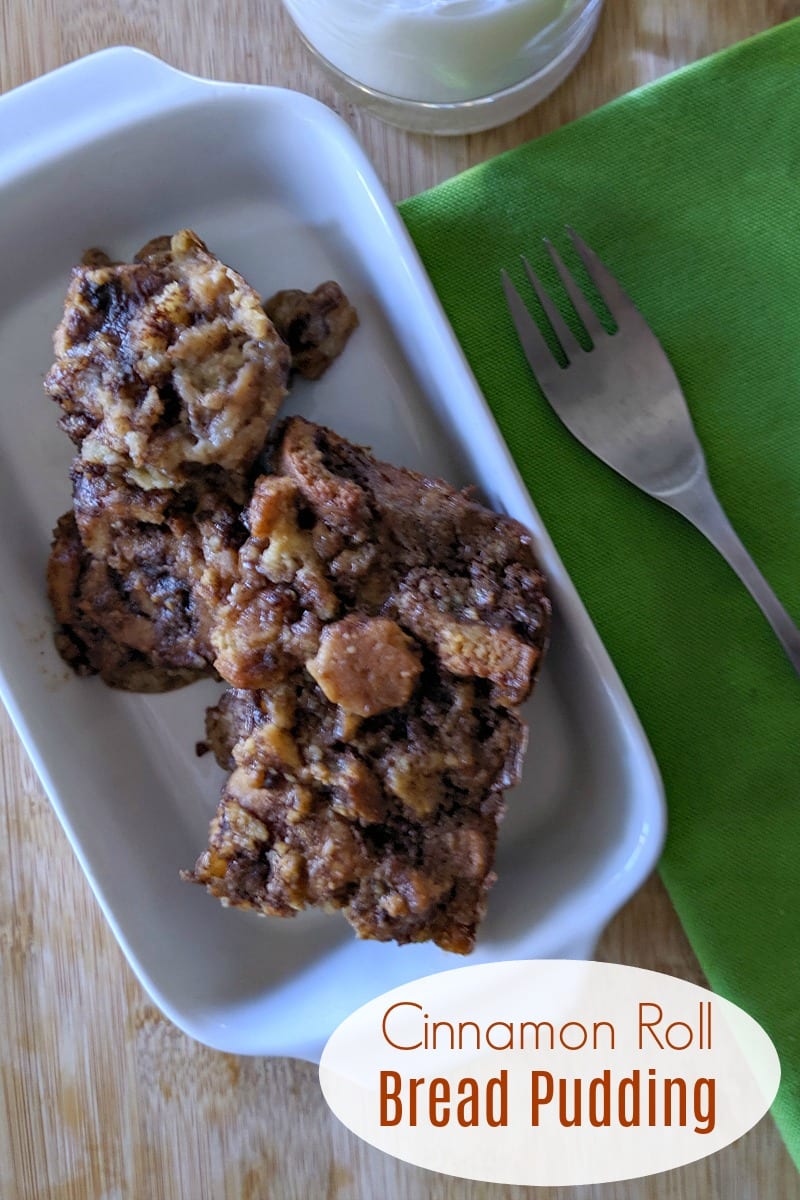 Cinnamon Roll Bread Pudding
Made with Leftover Cinnamon Rolls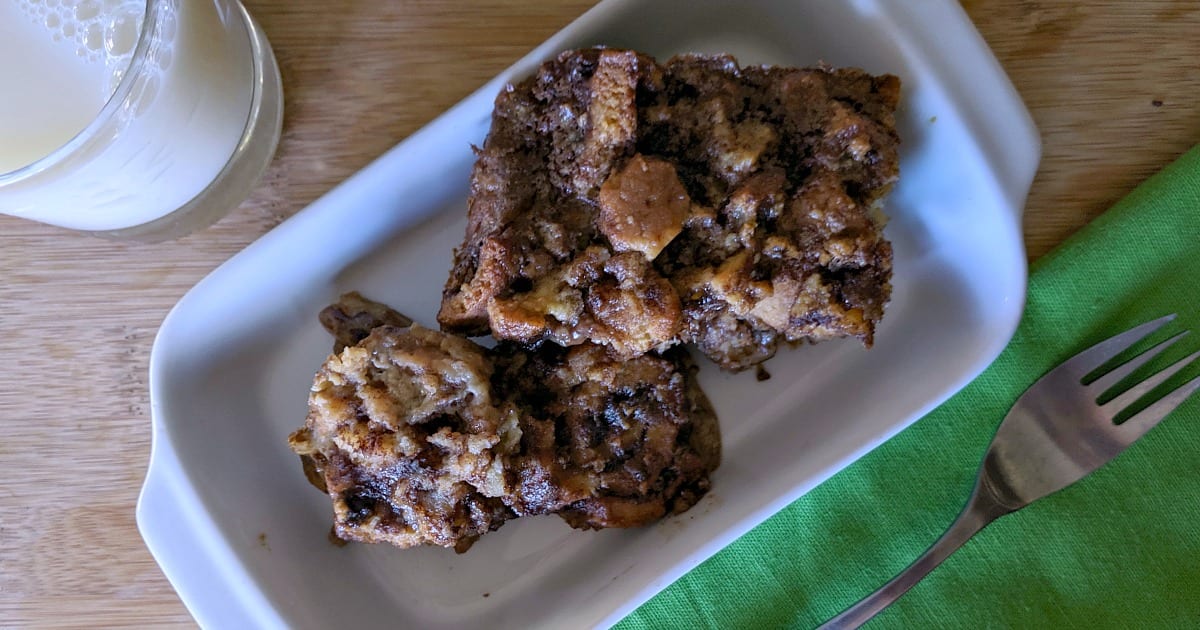 Whether you call it dessert or breakfast, this cinnamon roll bread pudding delicious and easy to make with leftover cinnamon rolls.
Bread pudding is a classic that can be made with all different kinds of bread.
It is made with pantry basics and can be prepped to go in the oven in about 5 minutes.
You can use fresh bread, but it actually does better, when you make it with 'day old' bread that is a little firm. This way it is soft, but not too mushy.
I happened to have a package of store bought cinnamon rolls leftover from a breakfast meeting. They were ok, but nothing special.
However, I did turn them into something absolutely amazing by making them the star of this baked bread pudding.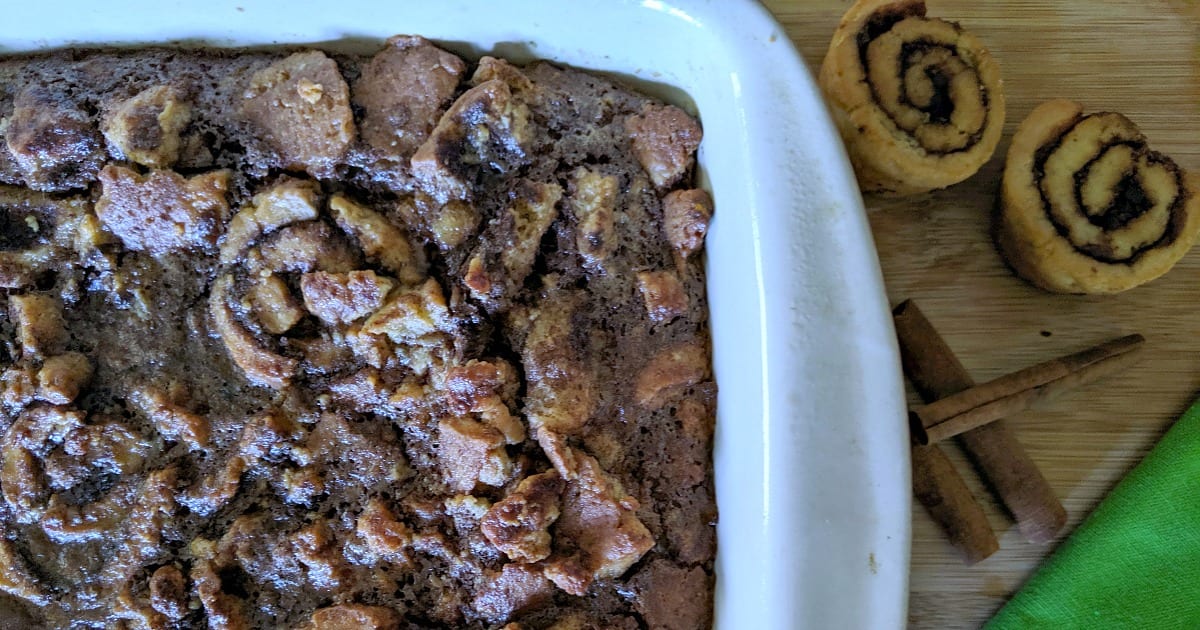 You can use whatever type of cinnamon rolls you'd like, when you bake the bread pudding.
If you have leftovers like I did, use them.
Or you can purchase discounted cinnamon rolls on the bakery clearance rack at your grocery store.
Of course, you can make homemade ones just for this, if you would like to. Feel free to make them a day ahead of time, to save time at the last minute.
The bread pudding is delicious, even if you use basic, inexpensive grocery store cinnamon rolls.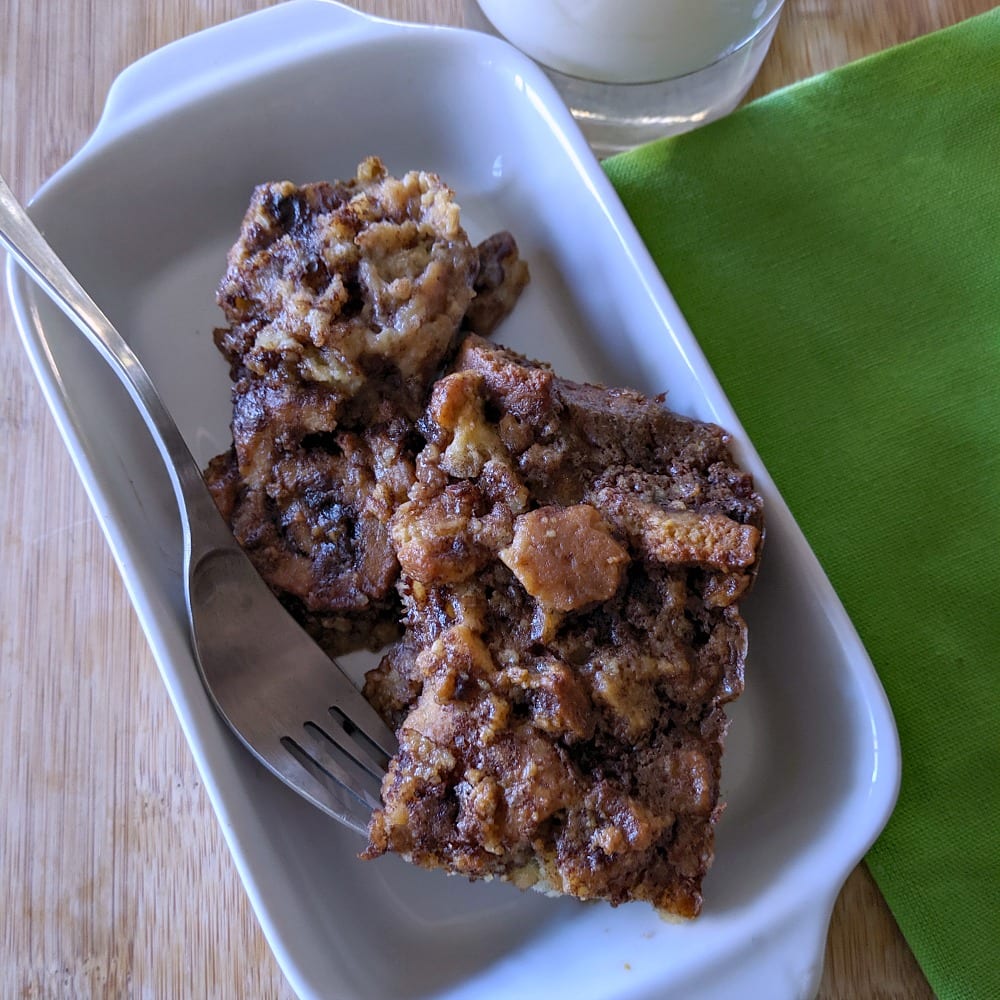 Personally, I generally prefer savory foods for breakfast, but am happy to sweeten up the morning on Christmas or for a holiday brunch.
Feel free to bake and serve this bread pudding anytime it sounds good to you.
I like it best warm and have been known to add a dollop of whipped cream or scoop of vanilla ice cream, when I want an extra decadent treat.
Enjoy!
Cinnamon Roll Bread Pudding Recipe
Ingredients
1/4 cup Butter, melted
2 cups Milk
3 eggs
1/2 cup Light Brown Sugar
1 t Cinnamon, ground
6 cups Cinnamon Rolls, cut into cubes
Supplies
Mixing Bowl
Measuring Cups
Measuring Spoons
8″ x 8″ Baking Dish
Nonstick Baking Spray
Instructions
1) Preheat oven to 350° and coat an 8″ x 8″ baking dish with nonstick baking spray.
2) Stir the melted butter, milk, eggs, brown sugar and cinnamon together in a mixing bowl.
3) Add cinnamon roll cubes and gently stir together until they are all moistened.
4) Pour into baking dish and bake for 40-45 minutes.
5) Serve warm as is or top with whipped cream or vanilla ice cream.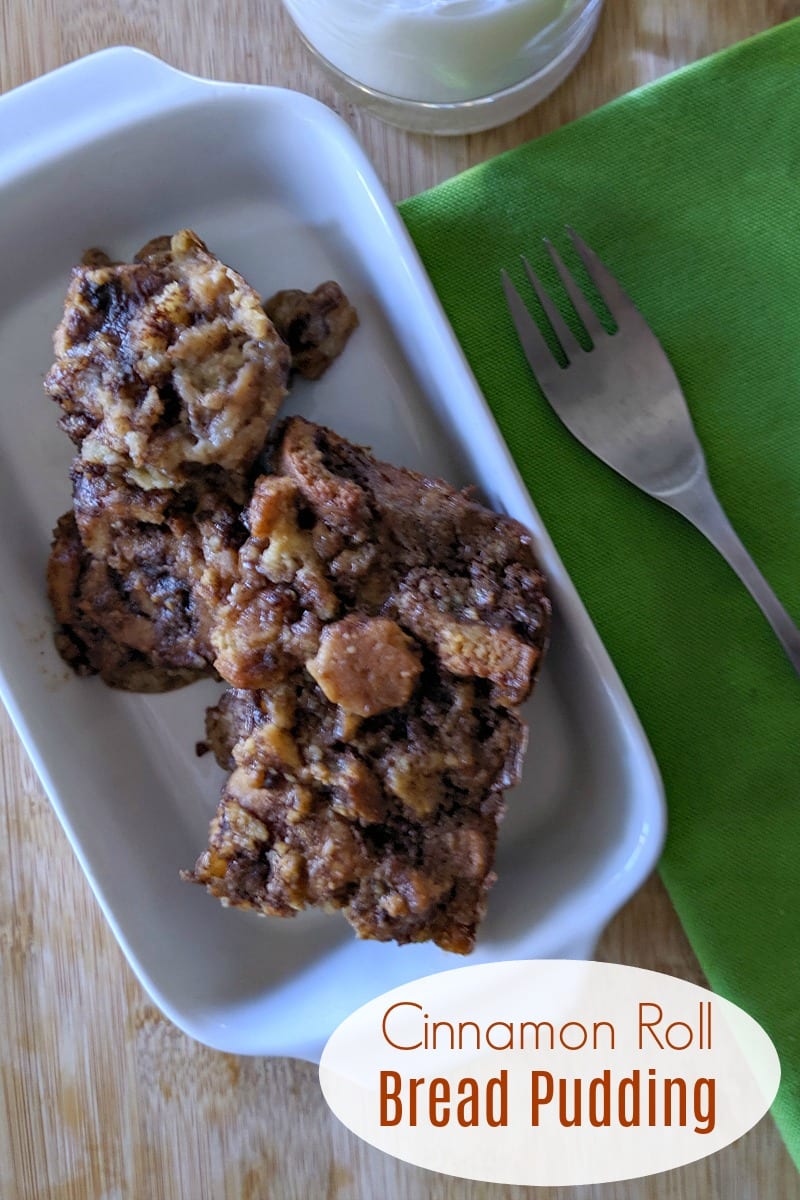 Check out my other dessert recipes, so you can get more sweet inspiration.
Following are a few of my other delicious dessert recipes:
Then take a look at the rest of my vegetarian recipes, so you can have even more delicious fun in the kitchen!