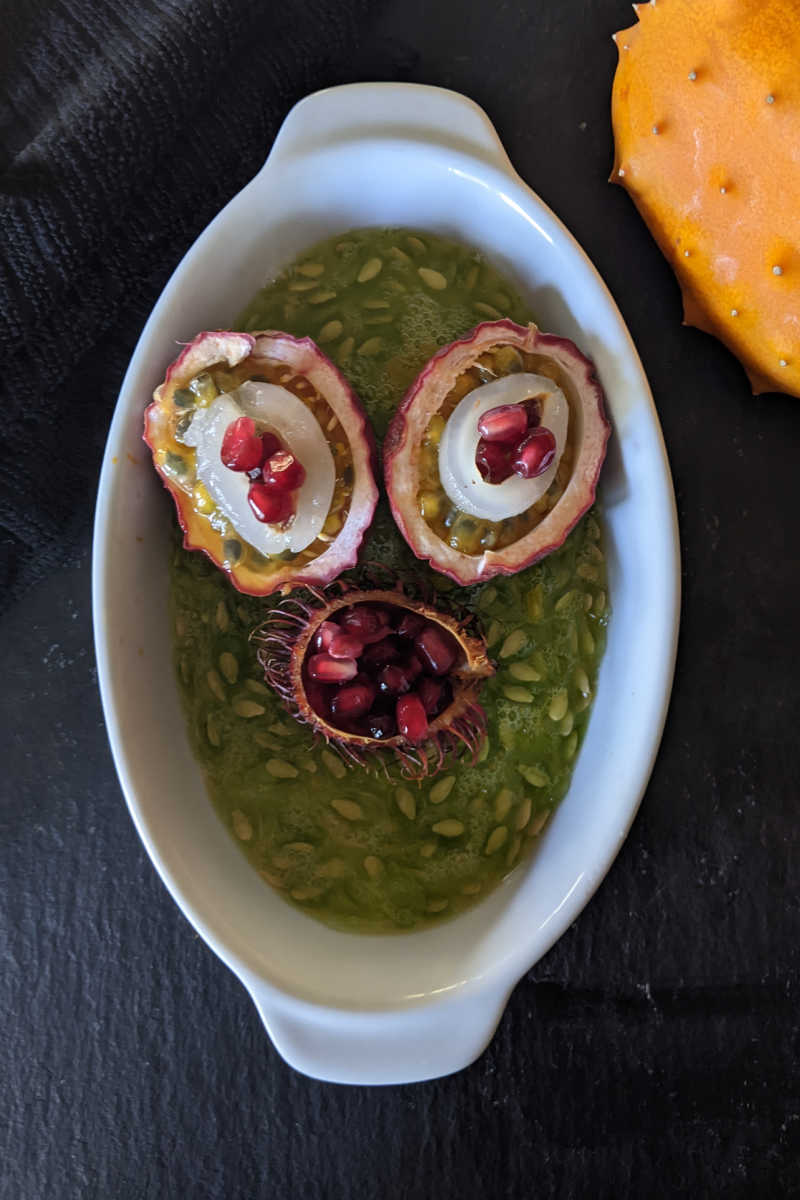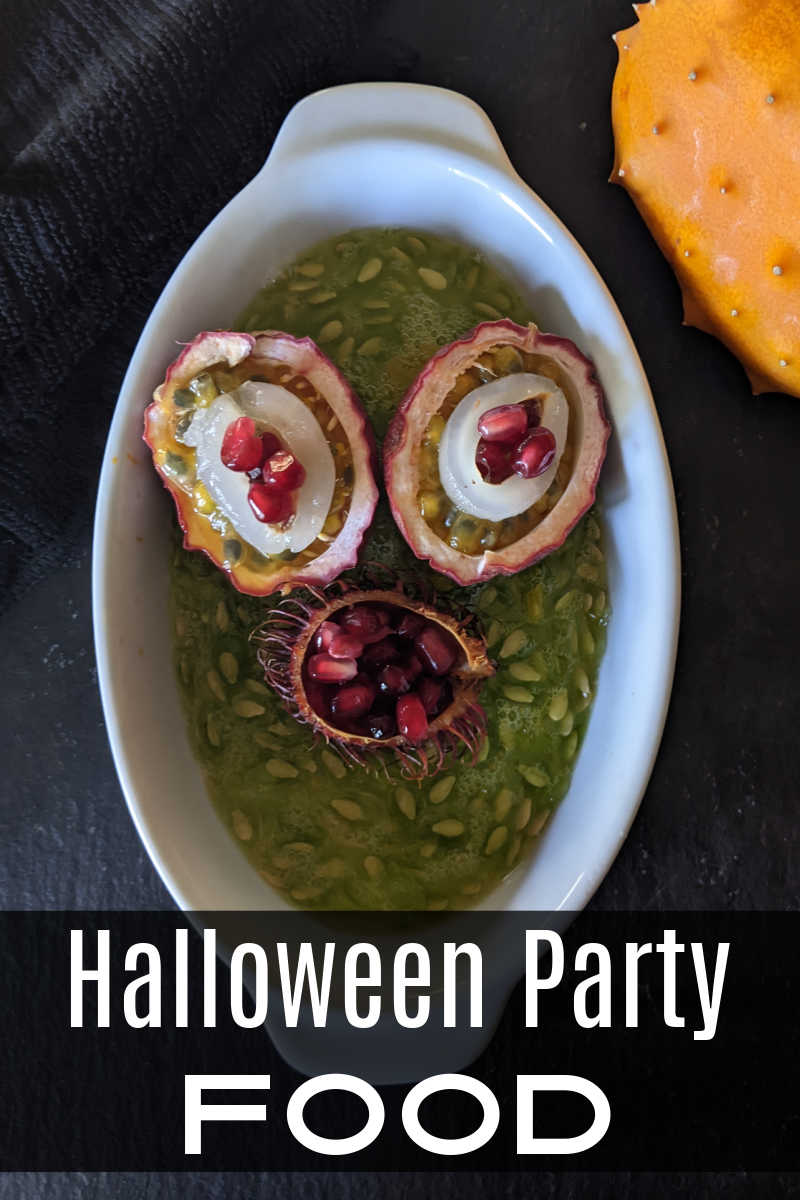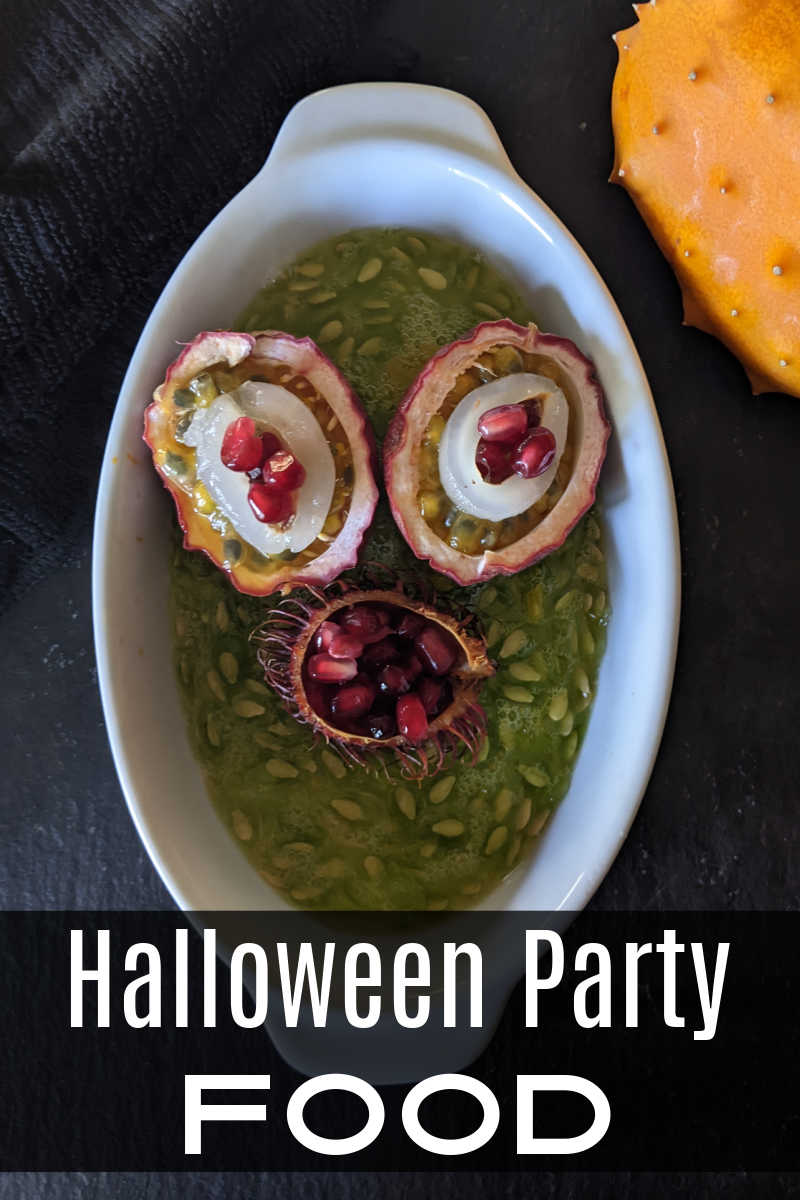 Halloween Party Food: Zombie Eyeballs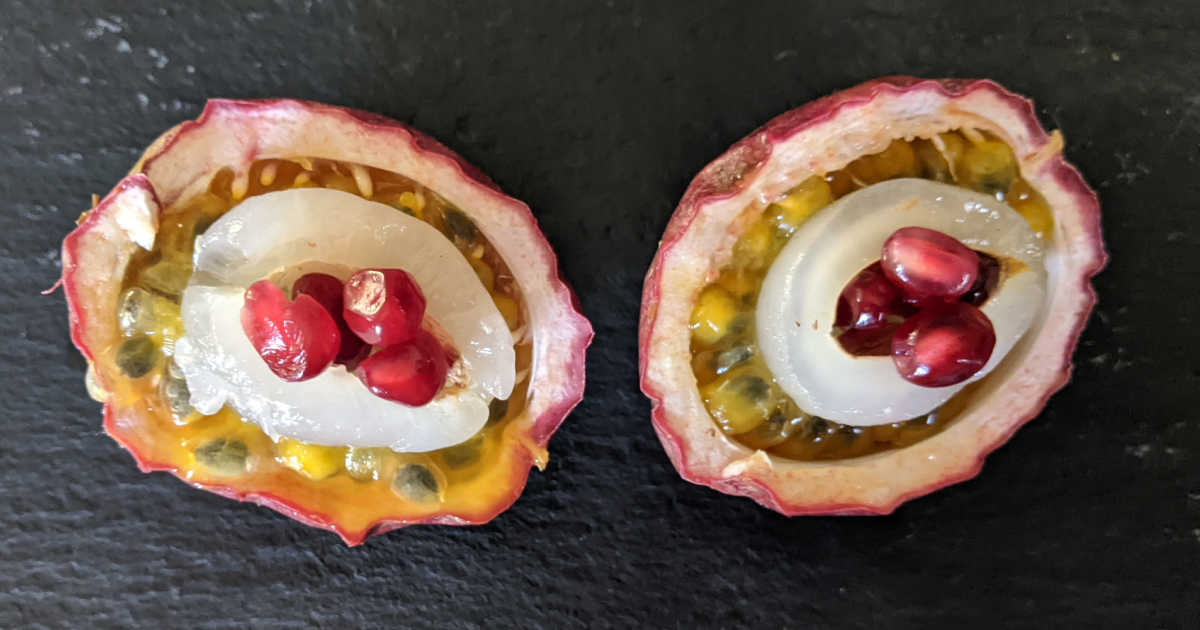 Oozing zombie eyeballs are perfect to serve for a Halloween party, since they are scary looking but also taste delicious.
The oozing part of these spooky eyes is made from a passion fruit, while the red center is made with pomegranate arils.
That whiteish eyeball can be either a rambutan, lychee or longan.
The recipe is quick and easy to make, which makes it perfect for a party treat that looks impressive.
Melissa's Produce gave me the freaky fruit zombie eye inspiration, but I added the red pomegranate arils for some extra fun.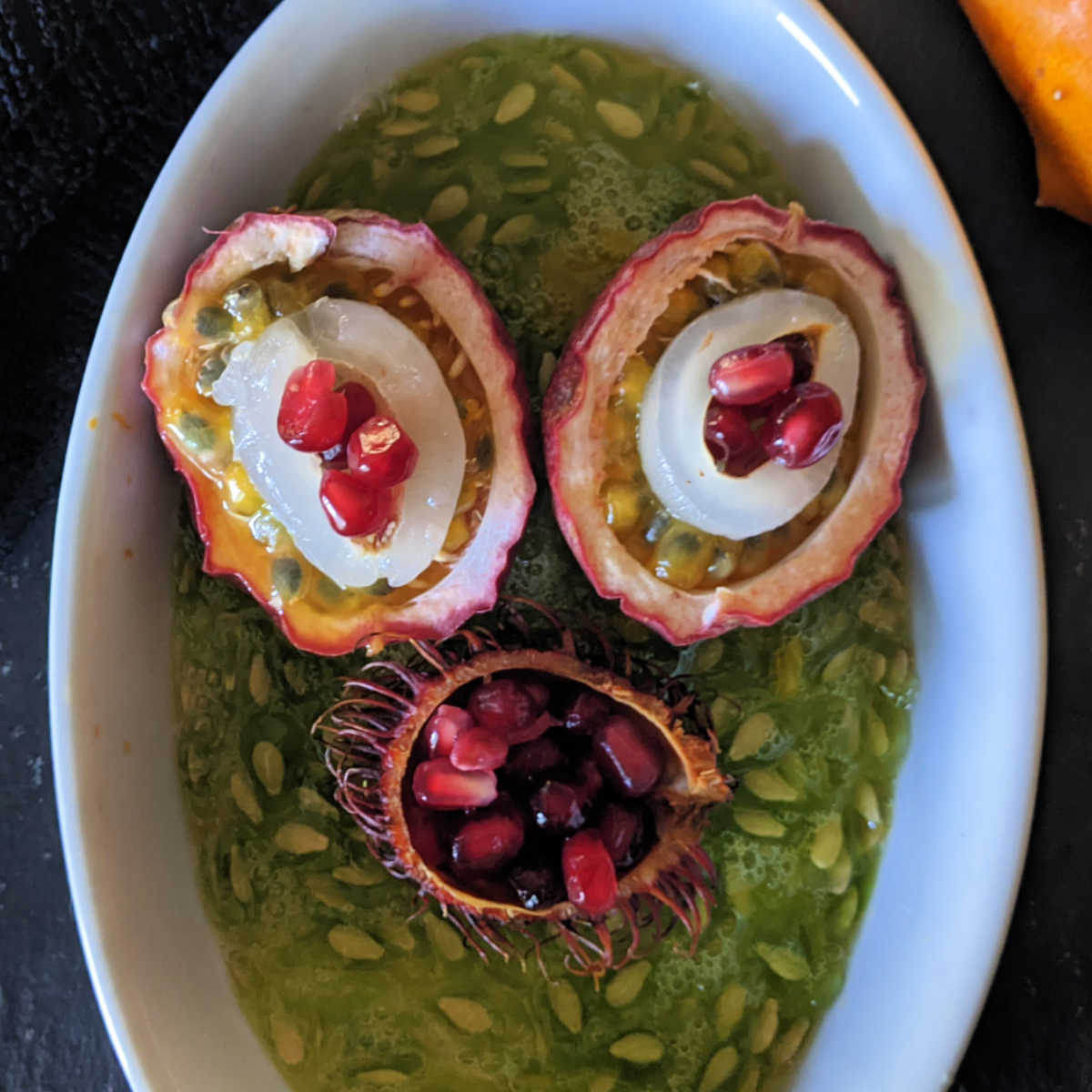 Passion fruit is the fruit from a passiflora vine.
The vines get gorgeous flowers that look almost alien followed by fruit with a semi-hard outer shell with soft, delicious pulp inside.
It is commonly grown and enjoyed in tropical areas including South and Central America.
However, it is becoming more popular around the world and can even be grown here in Southern California.
I have four different types of passion fruit vines in my backyard, since we love the fruit so much.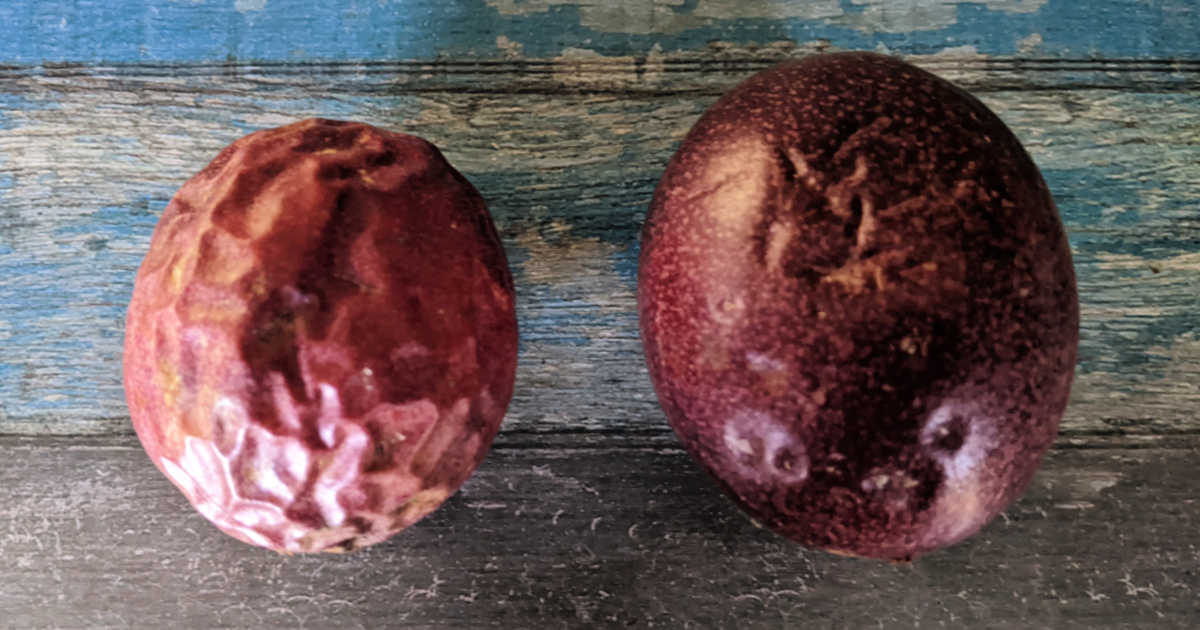 How Do I know If Passion Fruit Is Ripe?
Passion fruit is typically picked or falls off the vine, a bit before it is actually ripe.
The outer skin starts out smooth and then becomes wrinkly as it ripens.
When you shake your wrinkled passion fruit, you can hear the pulp moving inside.
You may think your smooth passion fruit looks prettier, but the taste is best when you let the fruit ripen and become wrinkled.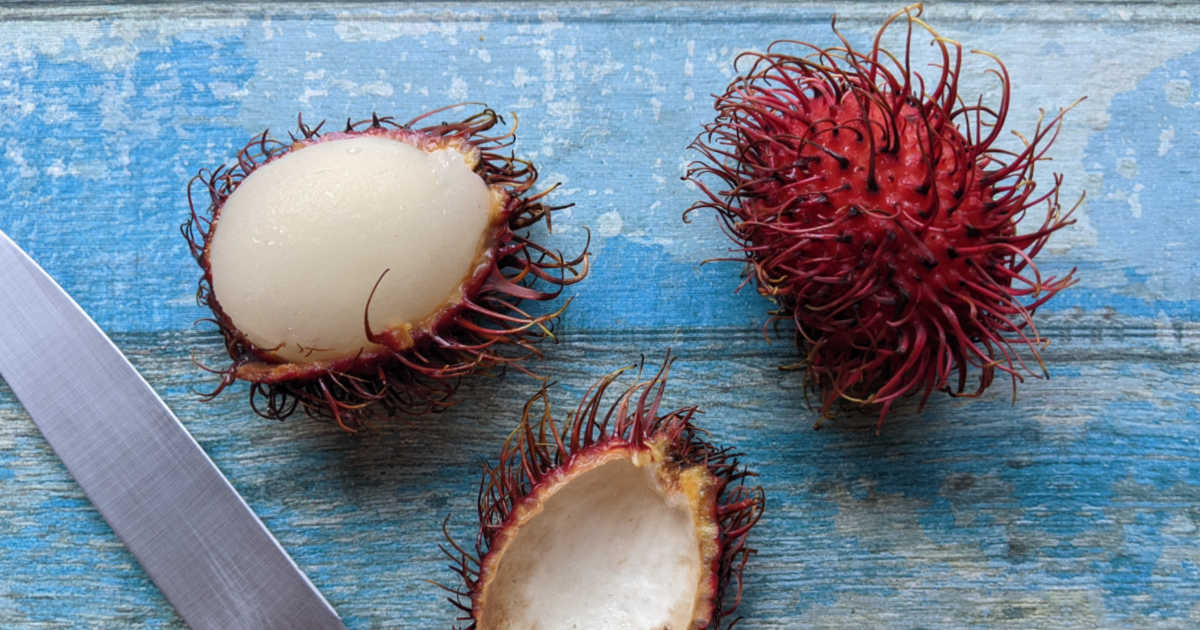 Are Rambutan, Lychee and Longan Related?
Yes!
Rambutan, lychee and longan are tropical fruits that are in the soapberry family.
The insides of these three fruits have a similar white translucent flesh, but the outsides look different.
Rambutan skin is covered with what looks like coarse hair, while longan are smoother and lychee look reptilian.
I used rambutan this time, since I was using their hairy skin to make the monster snacks that I used for the mouth on my creepy, slimy zombie face.
Out of the three, my favorite to eat are lychee since I really like their light, floral taste.
You may use any of these 3 fruits to make zombie eyeballs for Halloween.
Help! I Can't Find Rambutan, Lychee Or Longan For The Recipe
No worries.
My first choice would be one of those three, but a large peeled grape can be substituted.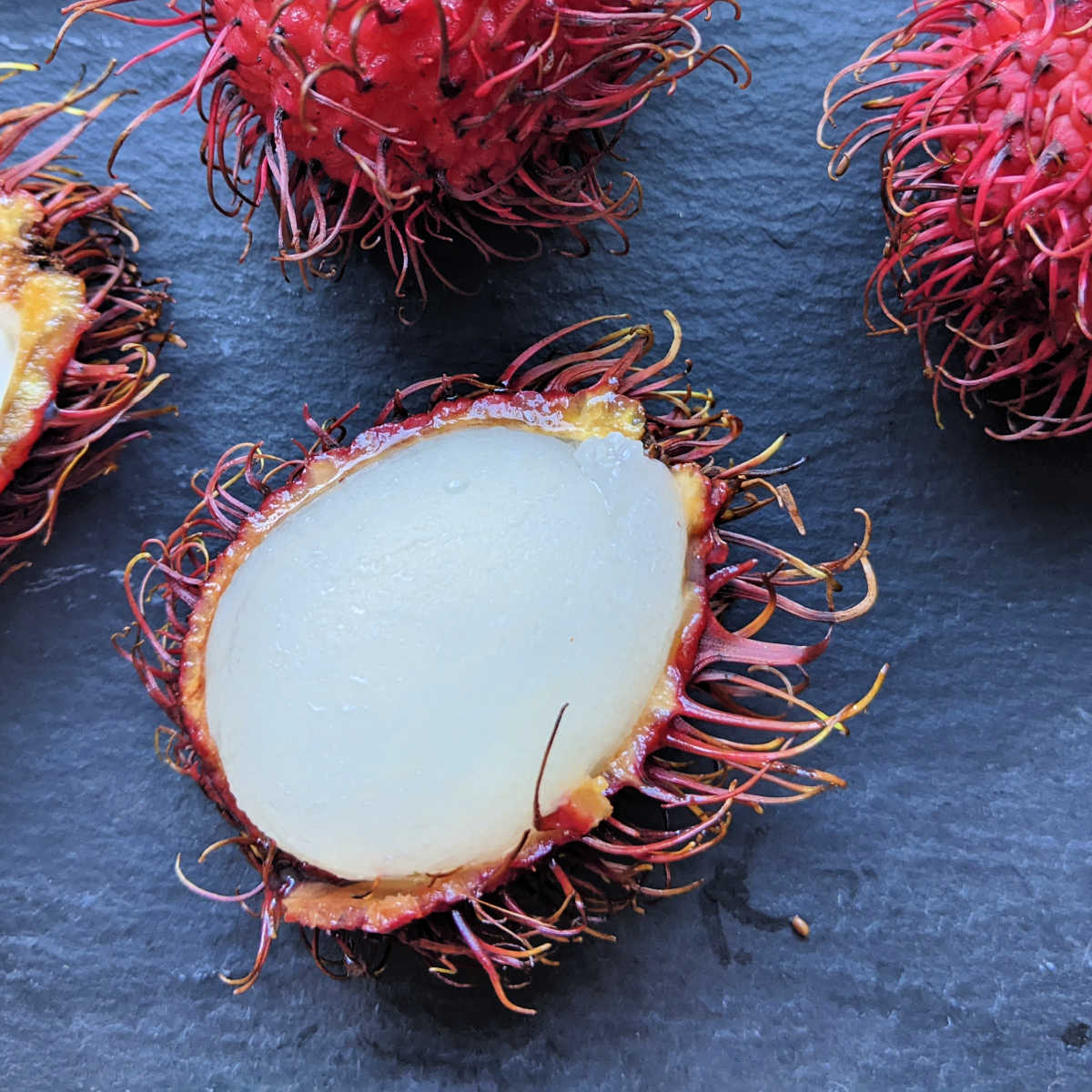 How To Prepare Pomegranate
The absolutely easiest way to use pomegranate arils is to purchase ready-to-eat ones that have already been removed from whole pomegranates.
Check your grocery store or shop online for fresh Melissa's pomegranate arils.
If you are using a whole pomegranate, start by slicing off the top and bottom of the fruit.
You'll be able to see how the sections are divided inside.
Score the outside layer of the pomegranate from top to bottom where the sections will separate.
Pull gently apart to get easily managed sections, so that the arils will pop right out.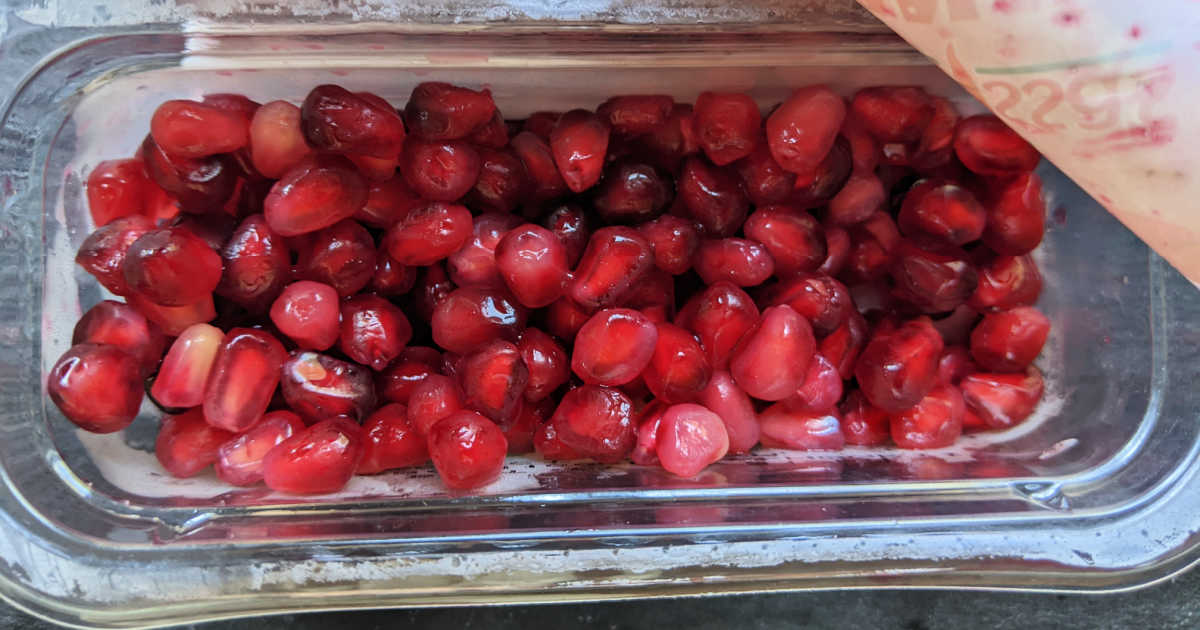 How To Serve Zombie Eyeballs
Feel free to get creative, when you are serving your Halloween eyeball snacks.
I had fun making mine into a zombie face with a "bloody" pomegranate mouth made with my monster snacks recipe.
An oblong dish was filled with a layer of kiwano melon flesh that is the perfect slime green color and texture.
You could also simply arrange a group of oozing zombie eyes on a serving platter.
How will you serve yours?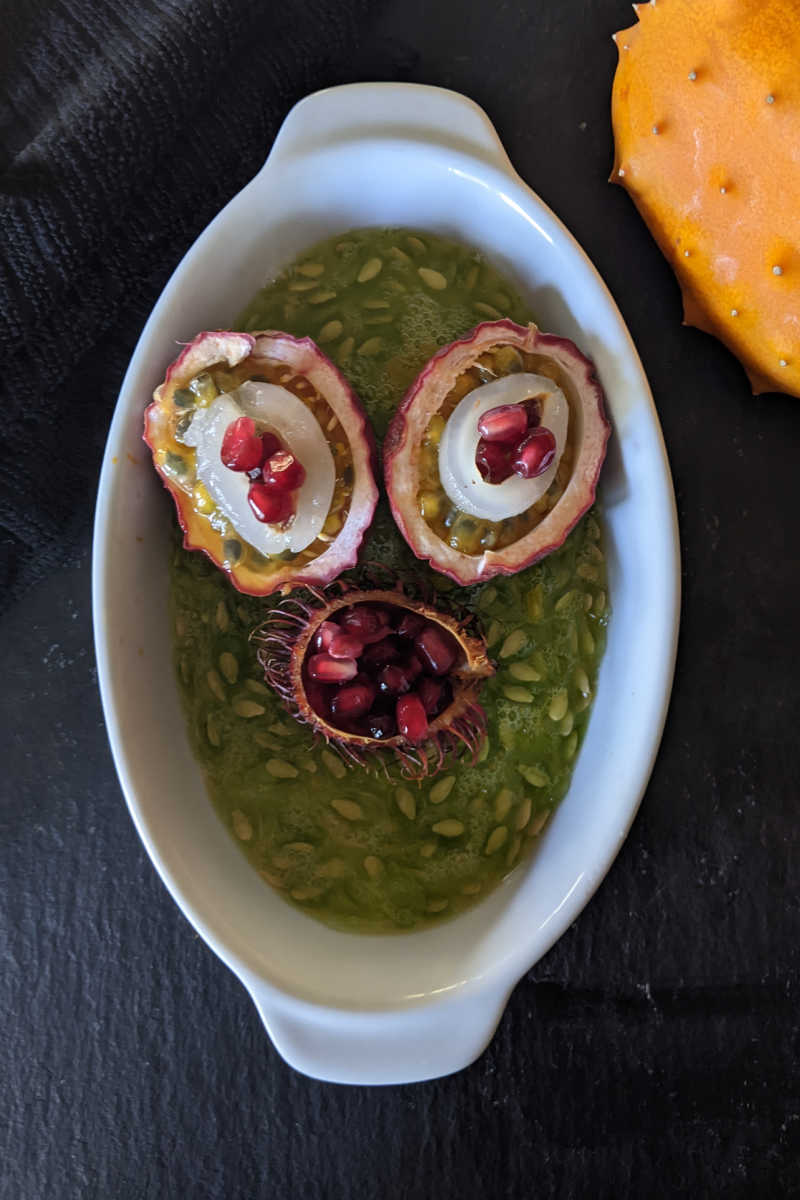 Oozing Zombie Eyeballs Recipe
Ingredients
Passion Fruit
Rambutan, Lychee or Longan
Pomegranate Arils
Optional
Monster Snacks
Kiwano Melon To Serve
Supplies
Knife
Instructions
1) Prepare your freaky fruit. Carefully cut the passion fruit in half, so the insides don't all spill out. Peel and remove the seed from whichever fruit you are using for the eyeball and cut it in half lengthwise. And, either open up your package of pomegranate arils or cut open your fresh, whole pomegranate.
2) Assemble the zombie eyeball. Place half of the "eyeball" in the center of the passion fruit half, so that the cut side is up. Fill the seed cavity with a few pomegranate arils. Repeat to make as many as you'd like.
3) Arrange on a serving platter or make a fun little zombie face with oozing eyeballs like mine.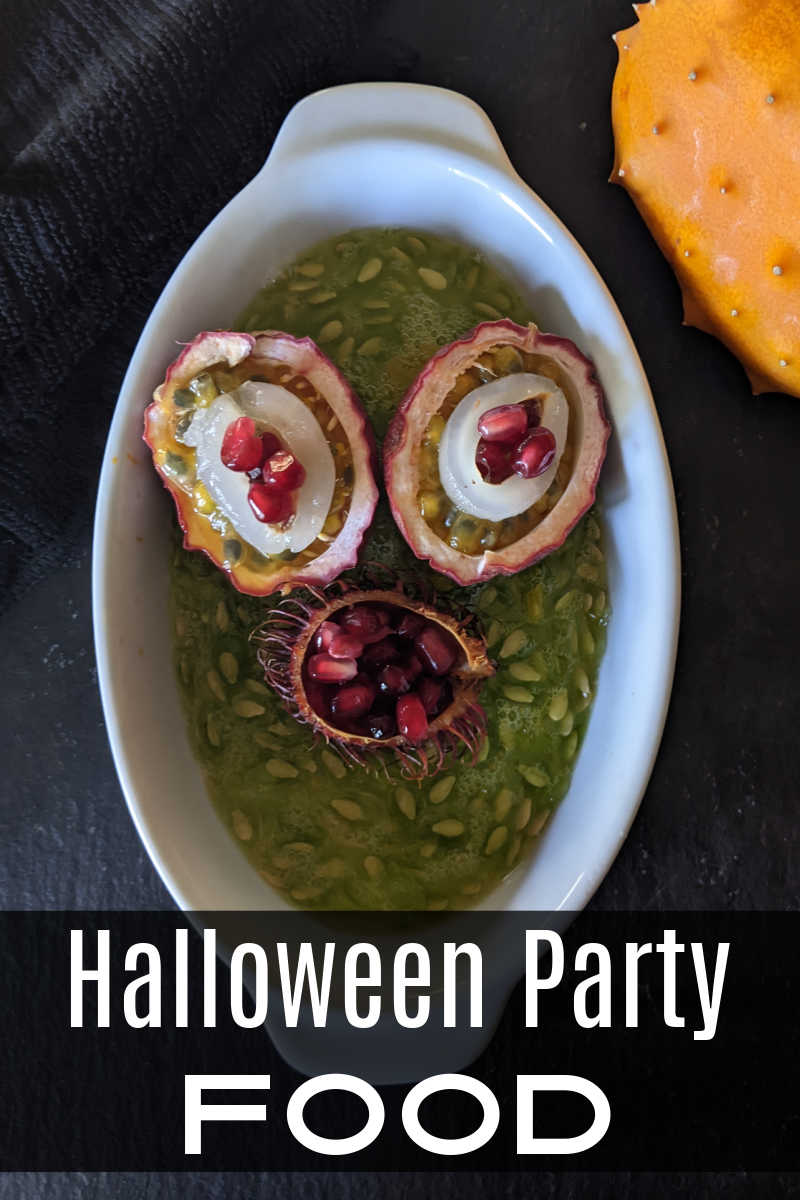 More from Mama Likes To Cook
Check out the rest of my vegetarian recipes, so you can get more great ideas for baking, cooking, blending and juicing.
Lychee Recipes
Halloween Drink Recipes
Halloween Food Recipes
Hotel Transylvania Recipes
Shop Now
For a beautiful assortment of kitchen necessities and food gifts for the whole family, check out the current deals at these online stores.
Are you ready to have some delicious fun in the kitchen?