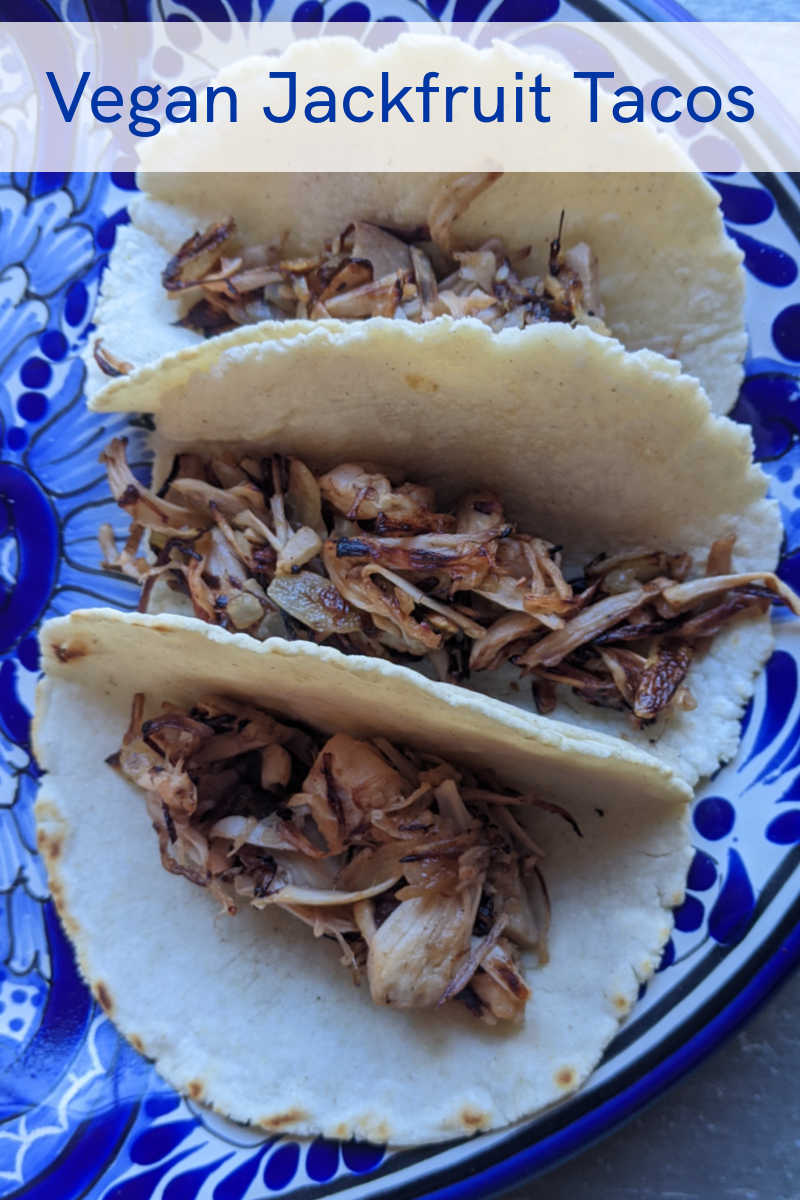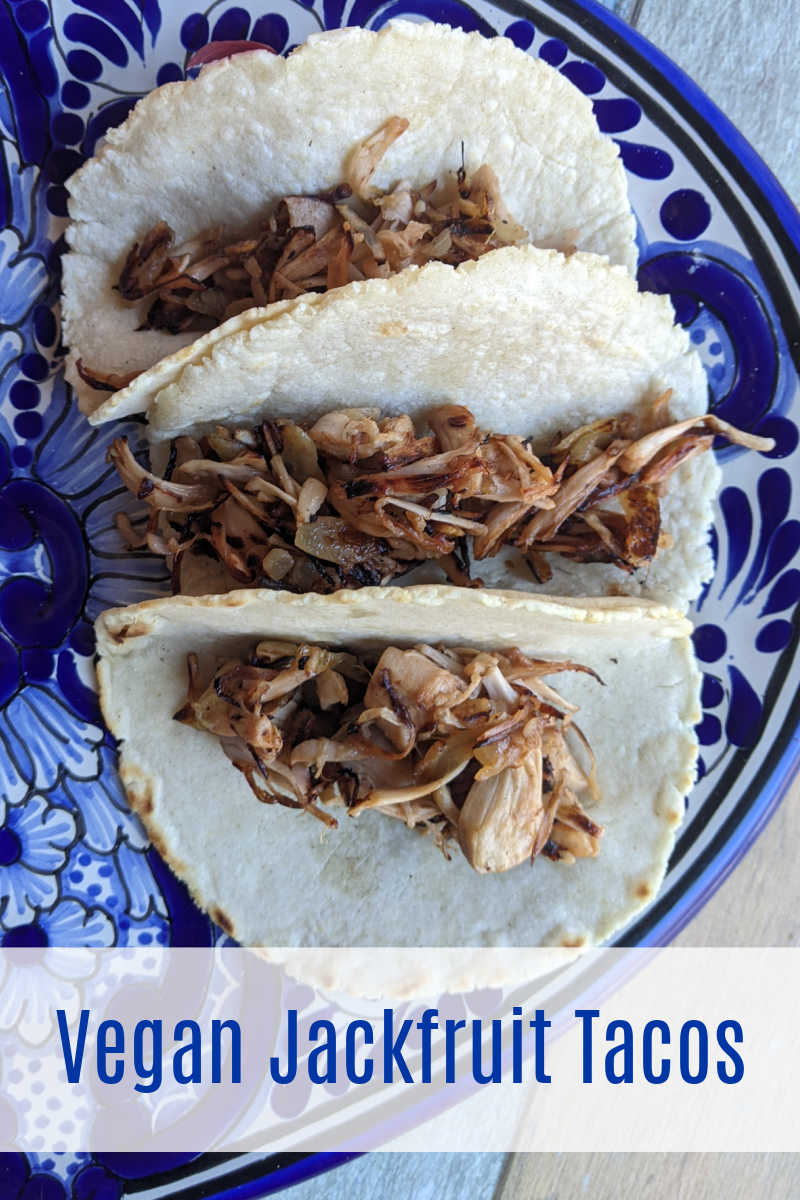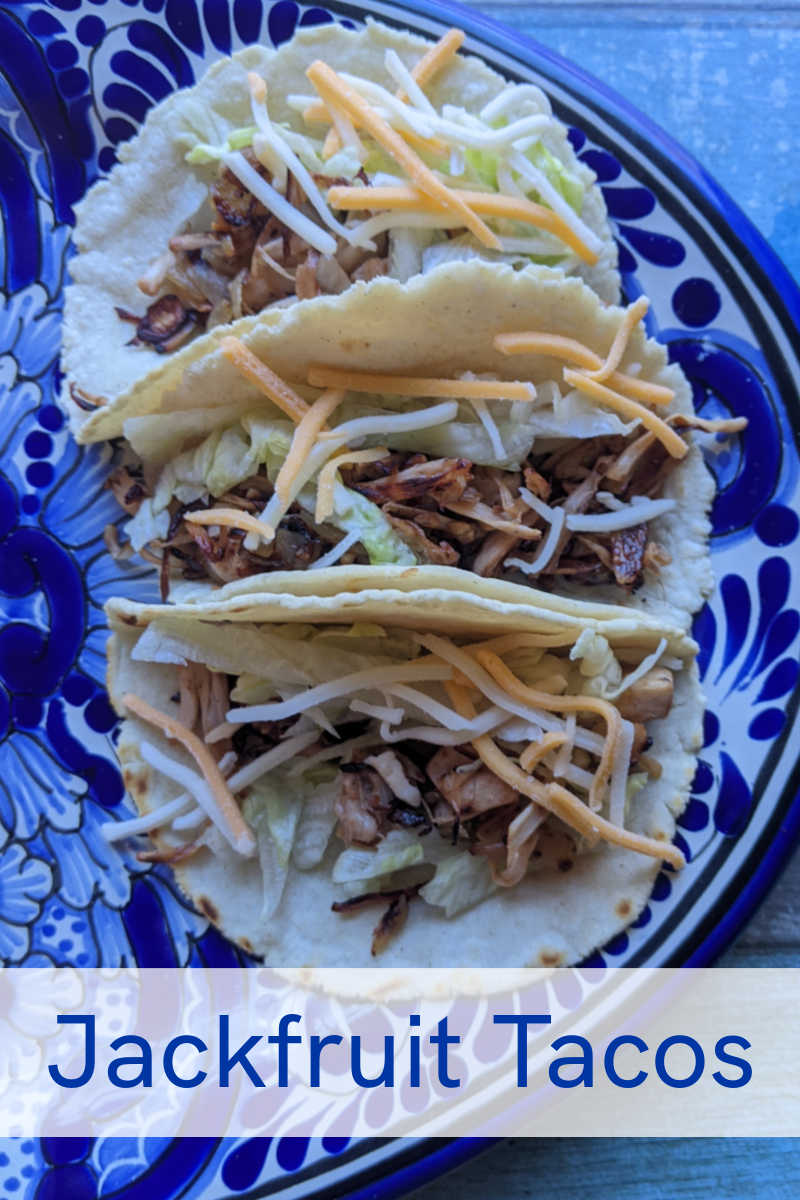 Vegan tacos are absolutely delicious, when you follow my easy jackfruit taco recipe made with either fresh or canned jackfruit.
They are great for people like me, who don't eat meat.
However, the carnivores in my family love these vegan tacos, too.
The flavor is great and the jackfruit even mimics the texture of meat, so it doesn't seem like you are missing out on something when you eat them.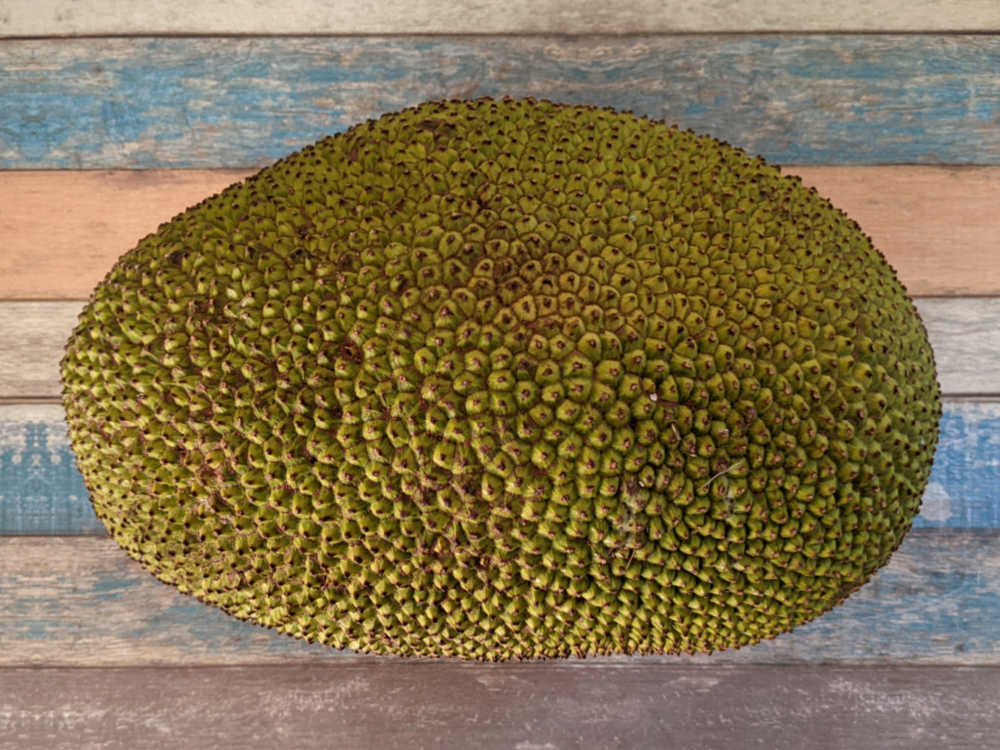 What is Jackfruit?
Jackfruit is the very large fruit that grows on a jack tree.
The fruit is grown in India, the Philippines, Malaysia, Indonesia and other areas with warm, tropical climates.
There are even some prolific trees in Southern California, although they don't typically get as large as the trees in Asia.
I've got some small jack trees in my yard and hope to have fruit in a few years.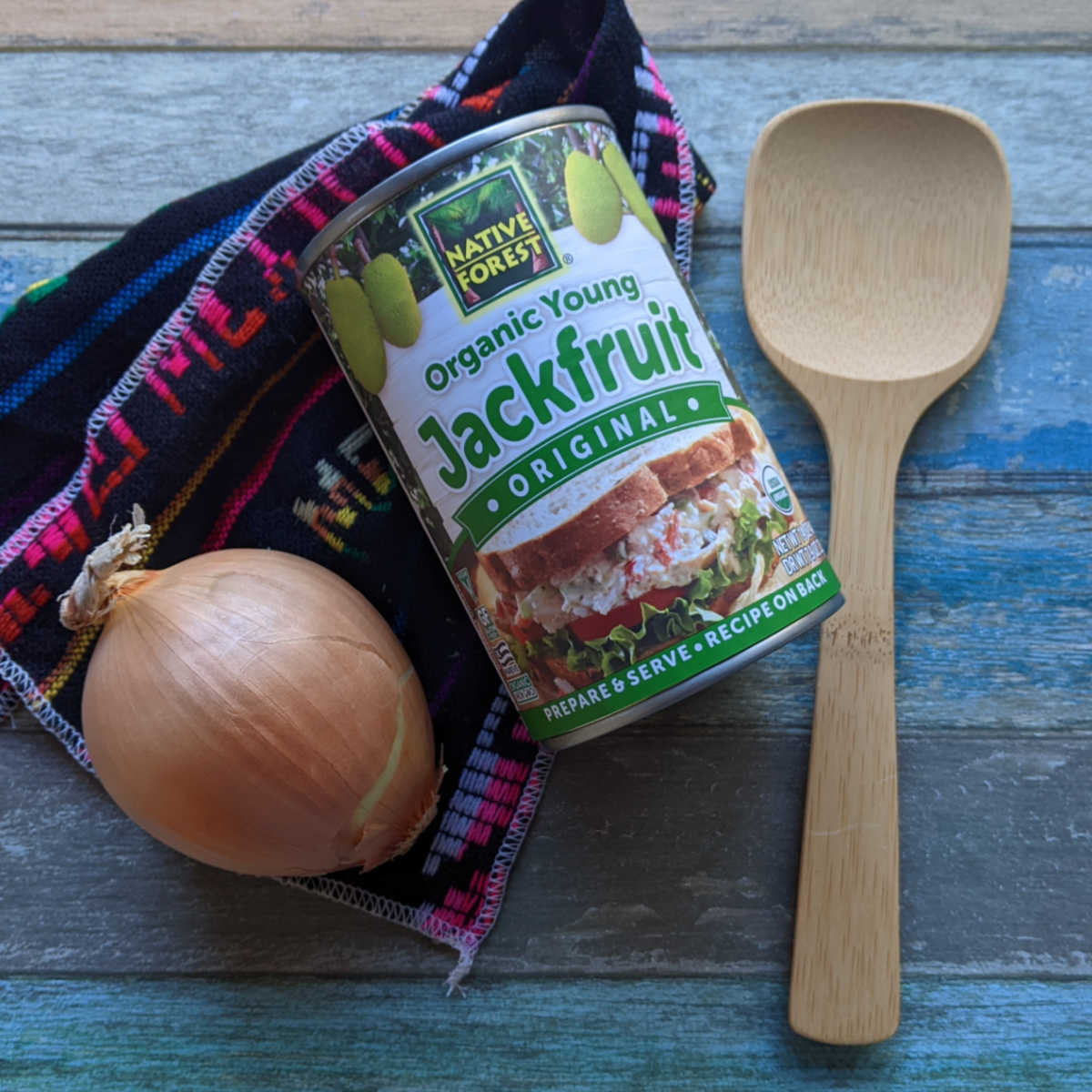 Fresh or Canned Jackfruit?
Generally speaking, I prefer fresh fruit to canned fruit.
If you can find fresh jackfruit and have the time to cut it up and clean up the the mess, fresh is fantastic.
I usually buy at least a couple fresh ones each year and the rest of the time I use canned or pre-packaged fresh prepared jackfruit.
Be sure to check the label, if you are buying canned.
The one I usually get is labeled as "Young Green Jackfruit" and doesn't have a lot of extra ingredients added.
Don't accidentally purchase a can that included a sugary syrup, as these are used for desserts.
You want to use one without sugar added for savory dishes.
This recipe works well, whether you are using fresh jackfruit or canned young green jackfruit.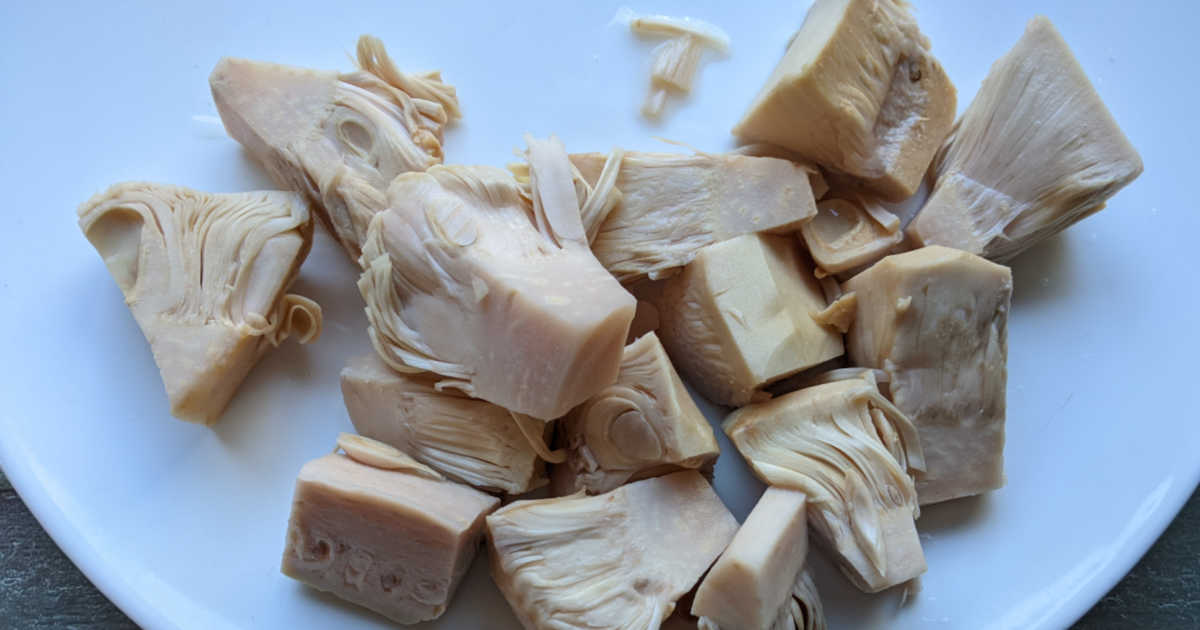 Is Jackfruit Like Meat?
Jackfruit is a fruit, not meat.
However, jackfruit does make a delicious meat substitute.
It isn't sweet like other common fruits, and the flavor is mild.
When cooked with the other ingredients in this recipe, it absorbs the flavors like meat absorbs a marinade.
The fruit can be cut into chunks or shredded.
I like shredding it, so it feels like carnitas or carne asada when you eat it.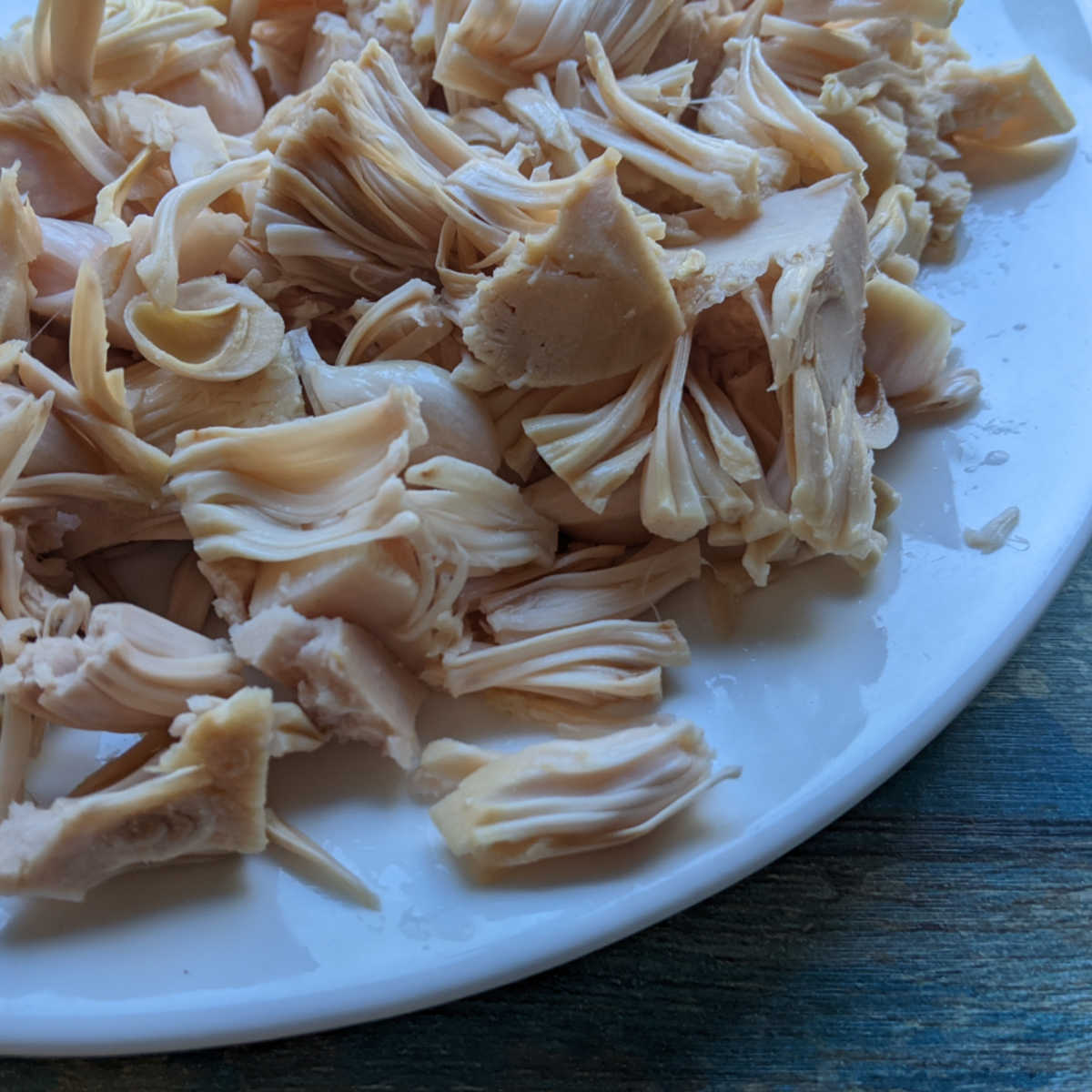 How Many Tacos Does This Recipe Make?
This recipe makes enough taco filling for about 10 to 12 street tacos.
If you are using the filling for burritos or full size tacos, it will make less than that.
The recipe is very flexible, so you can easily double it (or more!) in a large skillet to make enough to feed a crowd.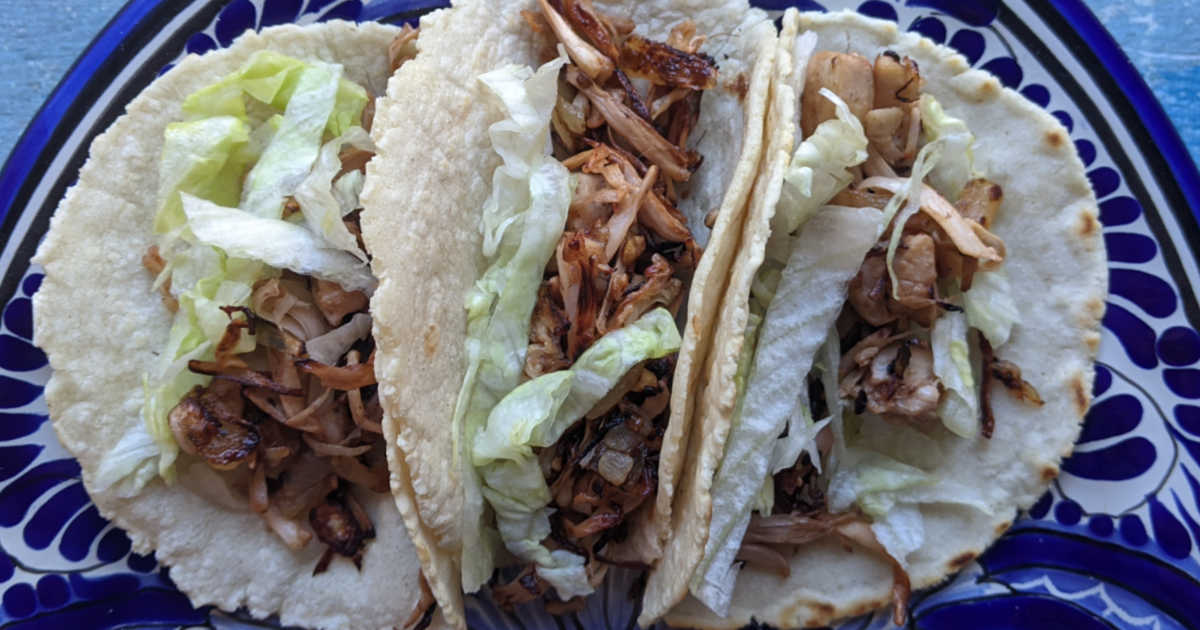 Taco Toppings
If you want to keep it vegan, there are plenty of options including plant-based cheese shreds, lettuce, salsa and guacamole.
There are plenty of ways to personalize your taco to enjoy it however you want.
This jackfruit taco filling is flavorful enough all by itself that you are welcome to enjoy it without any toppings, too.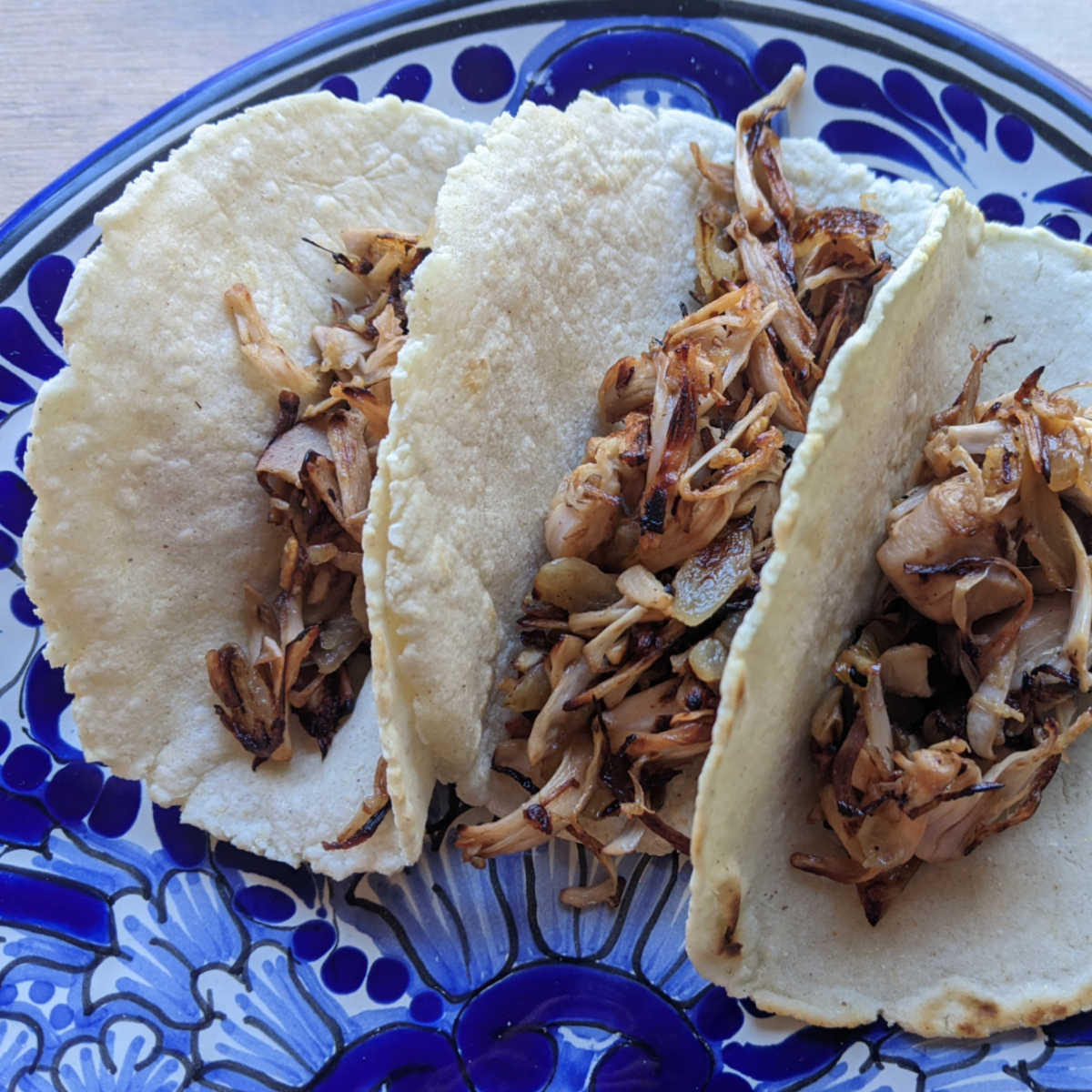 Prep Time: 5 minutes
Cook Time: 5 to 10 minutes
Yield: Filling for 10-12 Street Tacos
Ingredients
14 oz. can Jackfruit (or 1 ¾ cups fresh jackfruit), shredded or chopped
2 T Extra Virgin Olive Oil
1/2 Small Onion, chopped
2 cloves Garlic, minced
1 T Lime Juice
Salt to Taste
Tortillas or Taco Shells (store bought or use my recipe for homemade tortillas)
Supplies
Chef Knife
Skillet
Silicone Turner Spatula
Instructions
1) Heat olive oil in a skillet.
2) Add chopped onion and minced garlic. Stir occasionally for a few minutes, so that onion begins to soften.
3) Add the jackfruit to the skillet and cook until heated through and beginning to get crispy.
4) Pour lime juice on top of the jackfruit mixture. Stir and salt to taste.
5) Assemble tacos and top with your favorite toppings.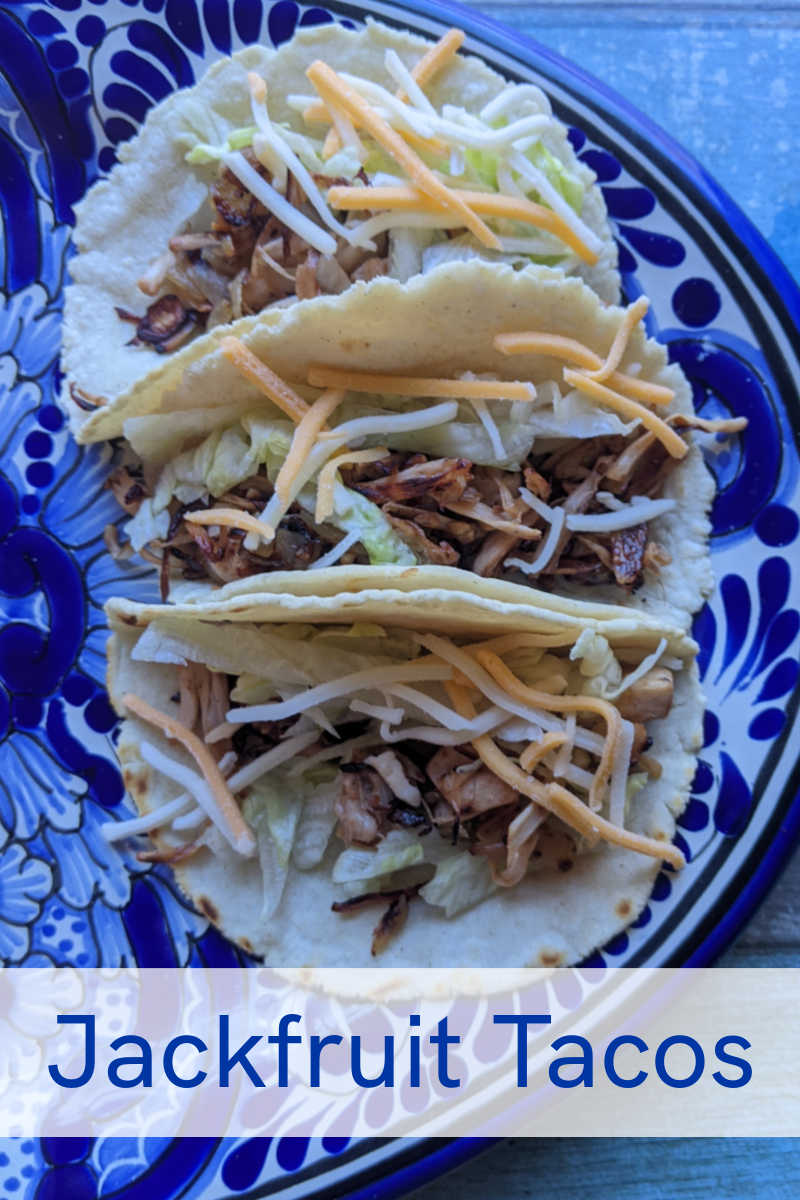 More from Mama Likes To Cook
Check out the rest of my vegetarian recipes, so you can get more great ideas for baking, cooking, blending and juicing.
Tortilla Recipe
Salsa Recipes
Guacamole Recipes
Shopping Tips
For a beautiful assortment of kitchen necessities and food gifts for the whole family, check out the deals at these online stores.
Are you ready to have some delicious fun in the kitchen?