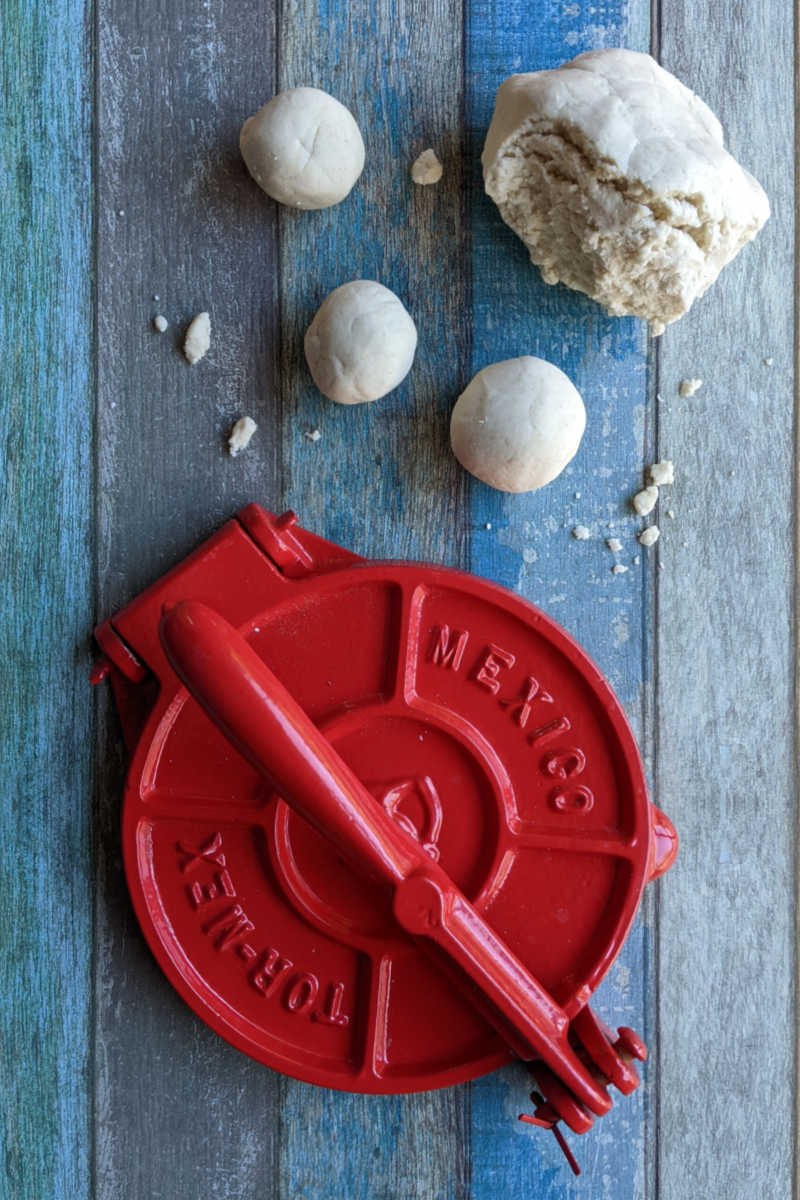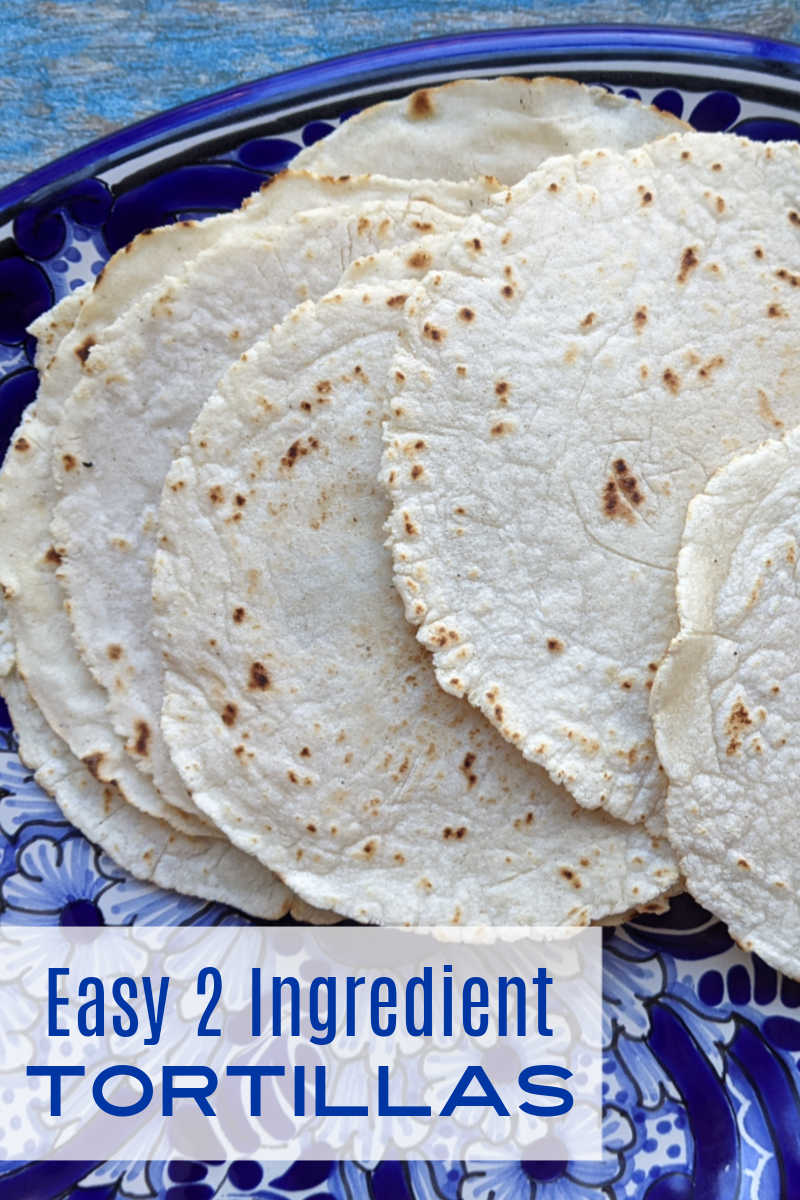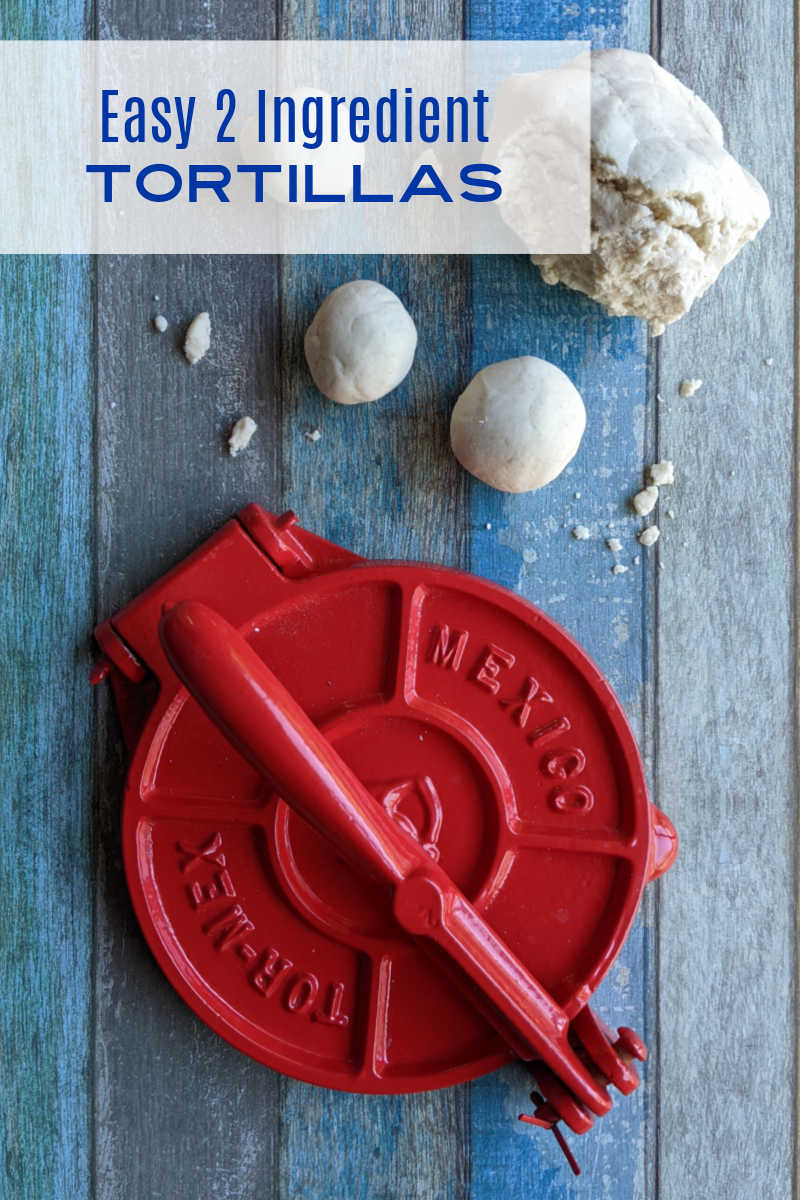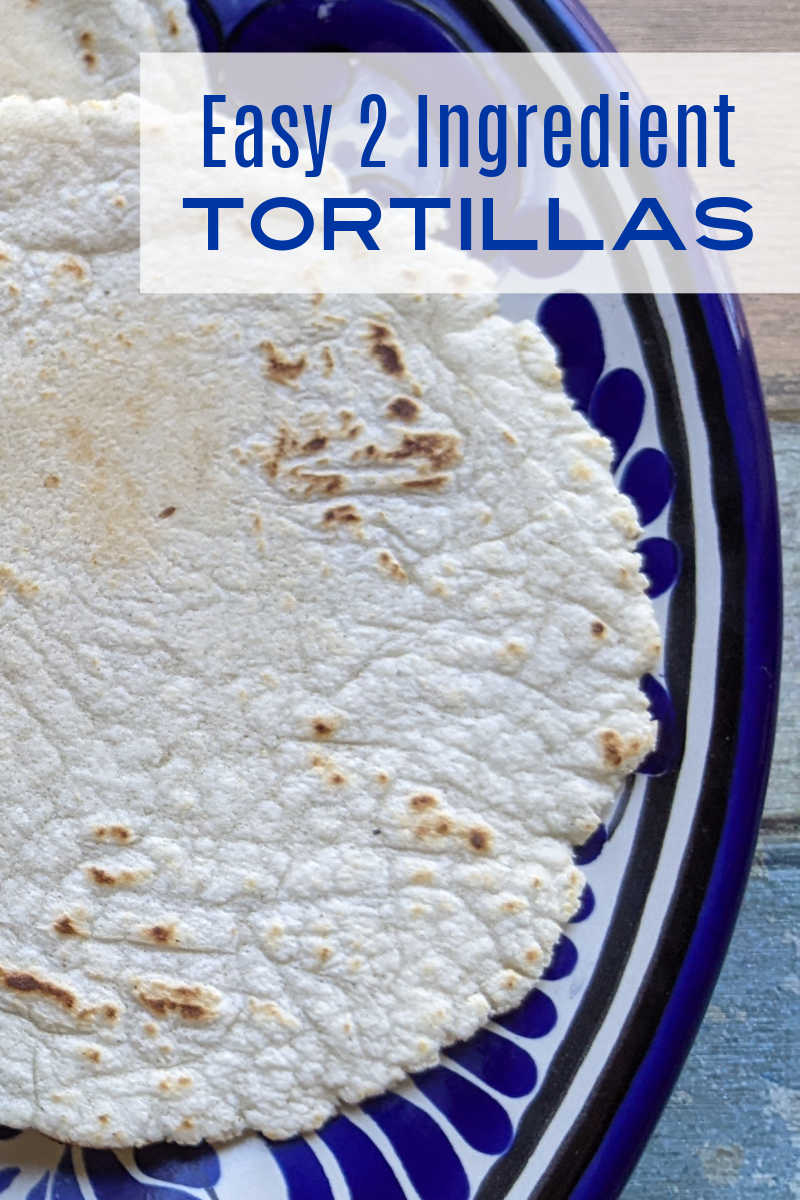 Homemade Gluten-free Tortillas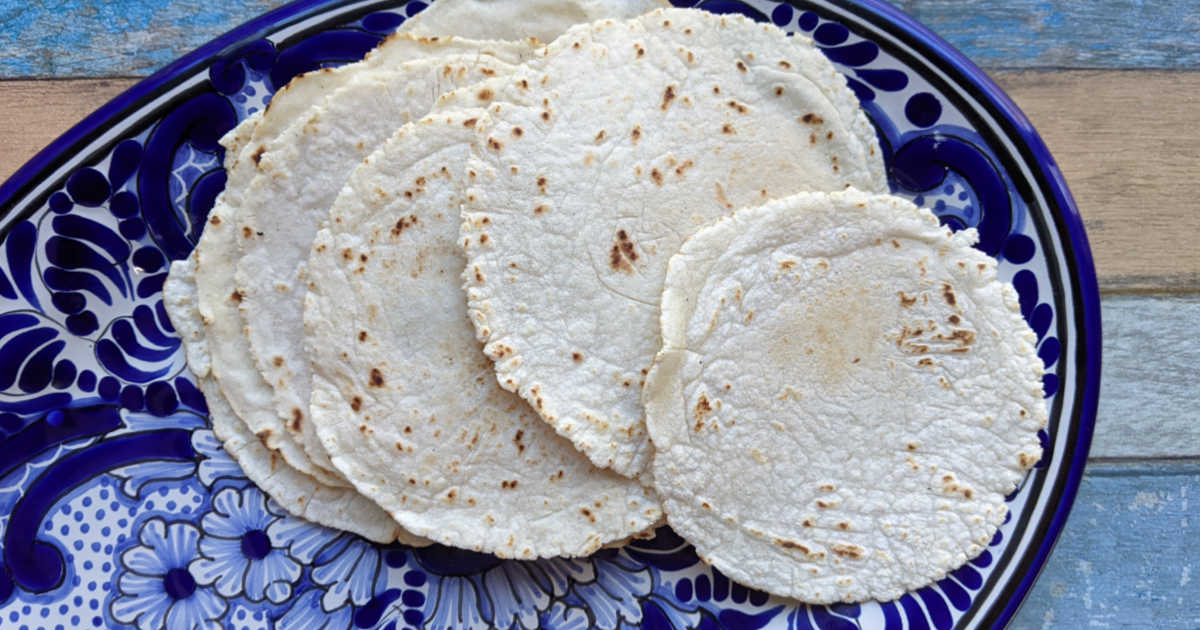 There is nothing quite like a delicious, warm homemade tortilla, so you are going to love my easy 2 ingredient tortillas recipe.
This recipe is fun to make, since handling the dough and forming the tortillas with a press is kind of like playing with playdough.
Tortillas taste amazing, when you eat them while they are warm and fresh.
Now that I've learned how to make them myself, I make them often.
It also helps, that tortillas are cheap to make from scratch so I can save money while enjoying them.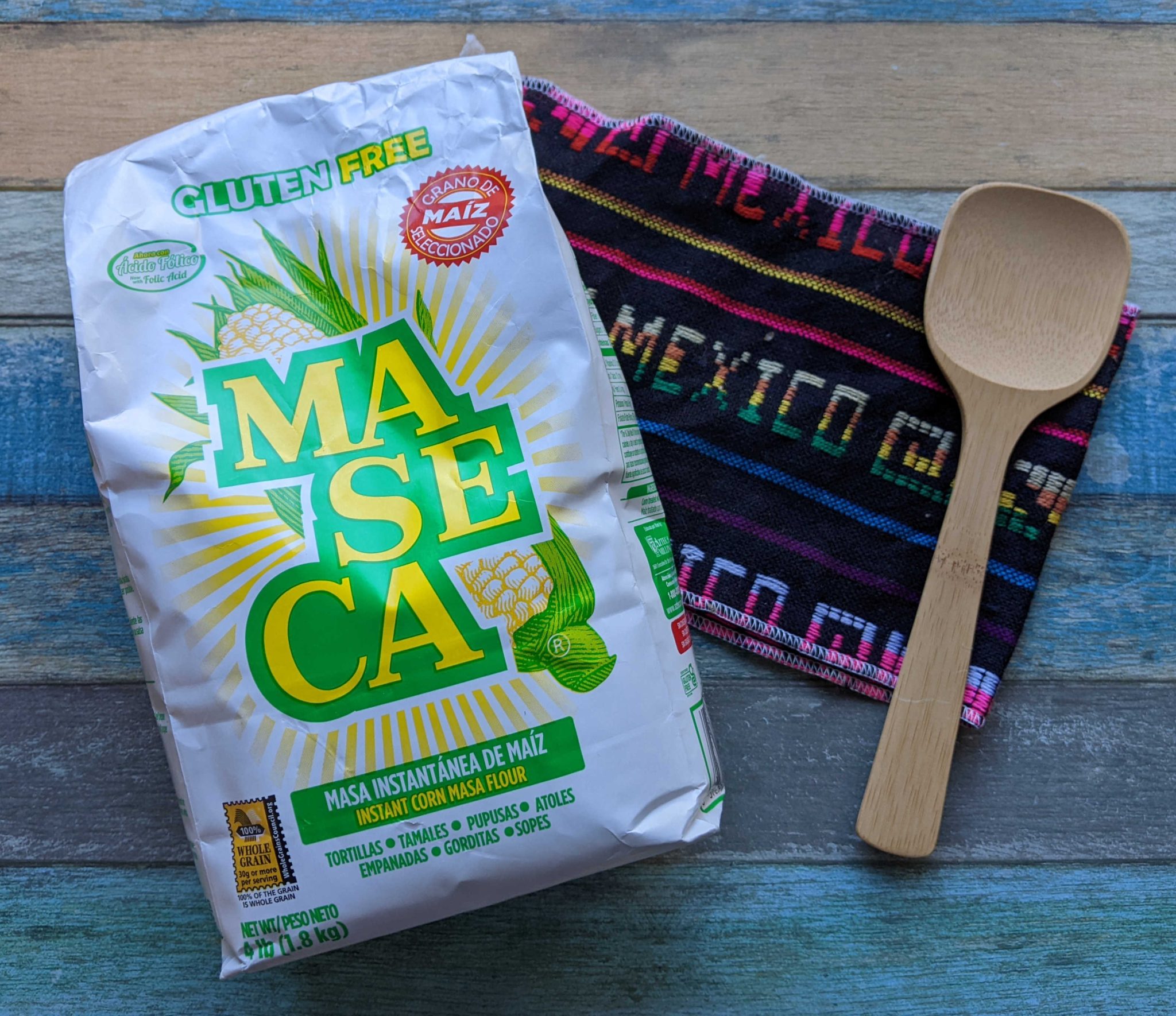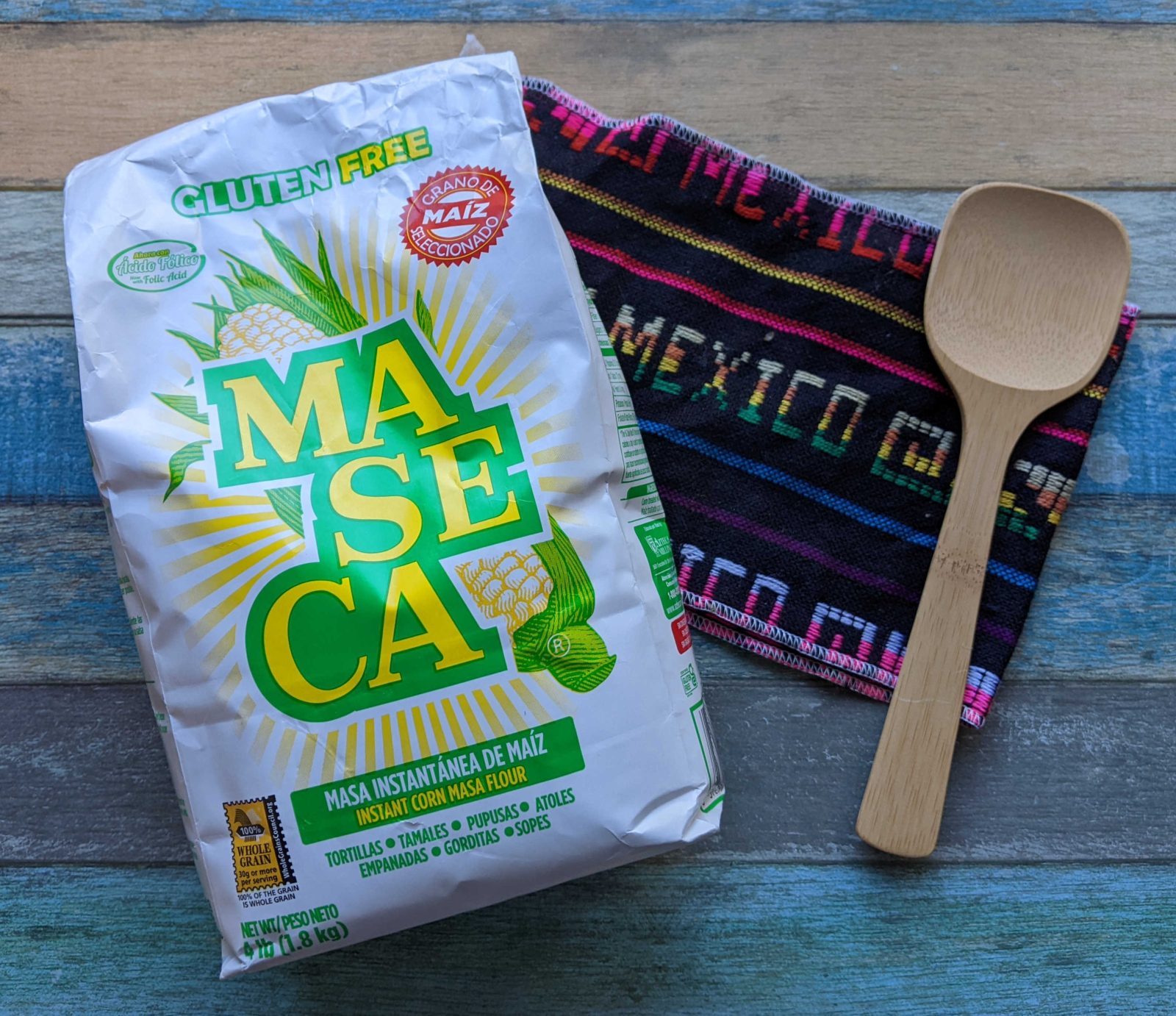 Which Ingredients Are In This Easy 2 ingredients Tortillas Recipe?
This simple recipe is made with Masa corn flour and water.
That's it!
Nothing else is needed, not even oil.
This frugal recipe is easy on the budget and great to make anytime.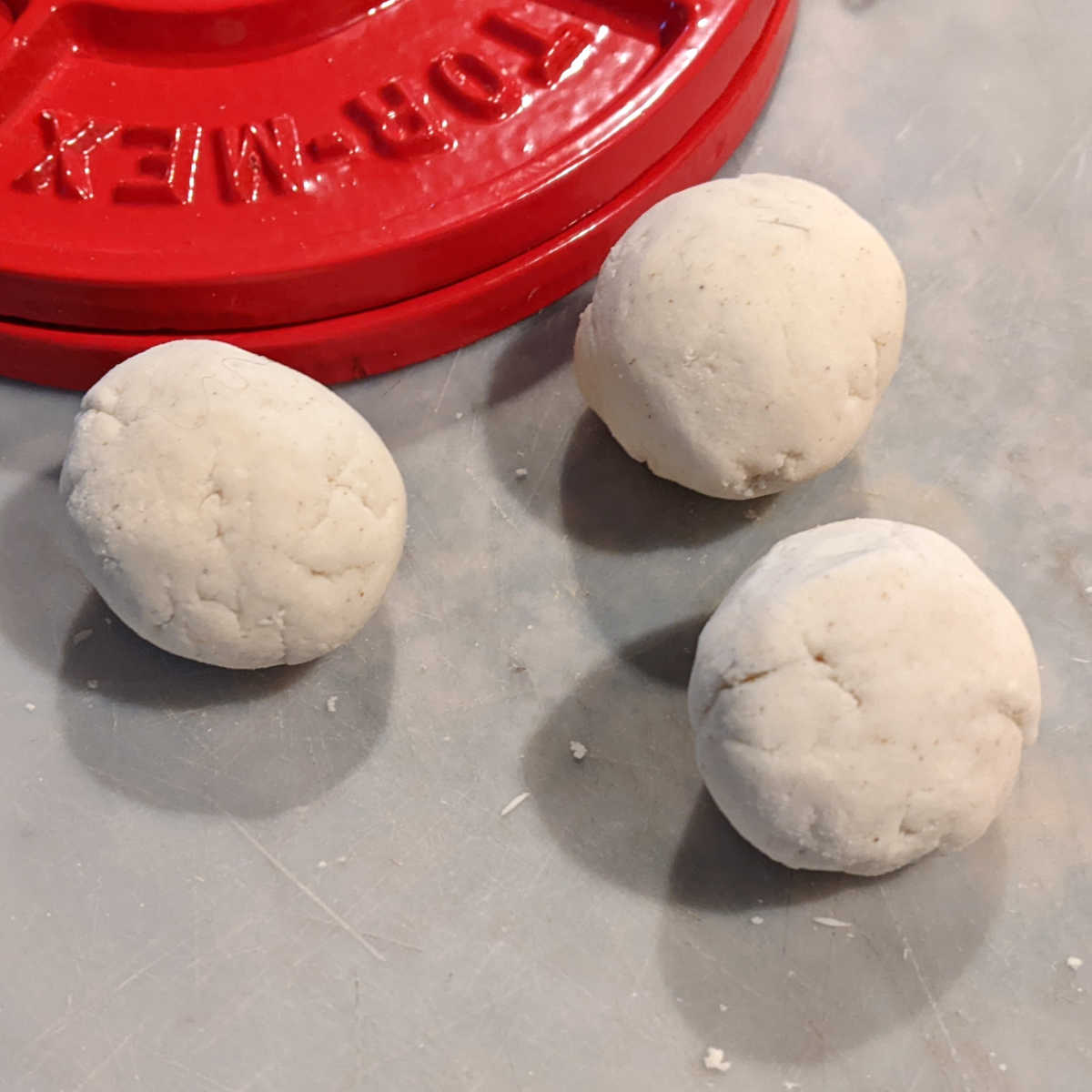 Can Kids Help Make The 2 Ingredient Tortillas?
The recipe is very forgiving and great for when you have kids helping who aren't exact with their measurements.
If the dough is too sticky, just add a little more flour to get a Play-Doh like consistency.
And if the dough is too dry or stiff, add more water a bit at a time to get it to an easy to handle consistency.
Making the dough and using a tortilla press is lots of fun for kids, but, of course, be careful about having little ones near the stove and the hot skillet.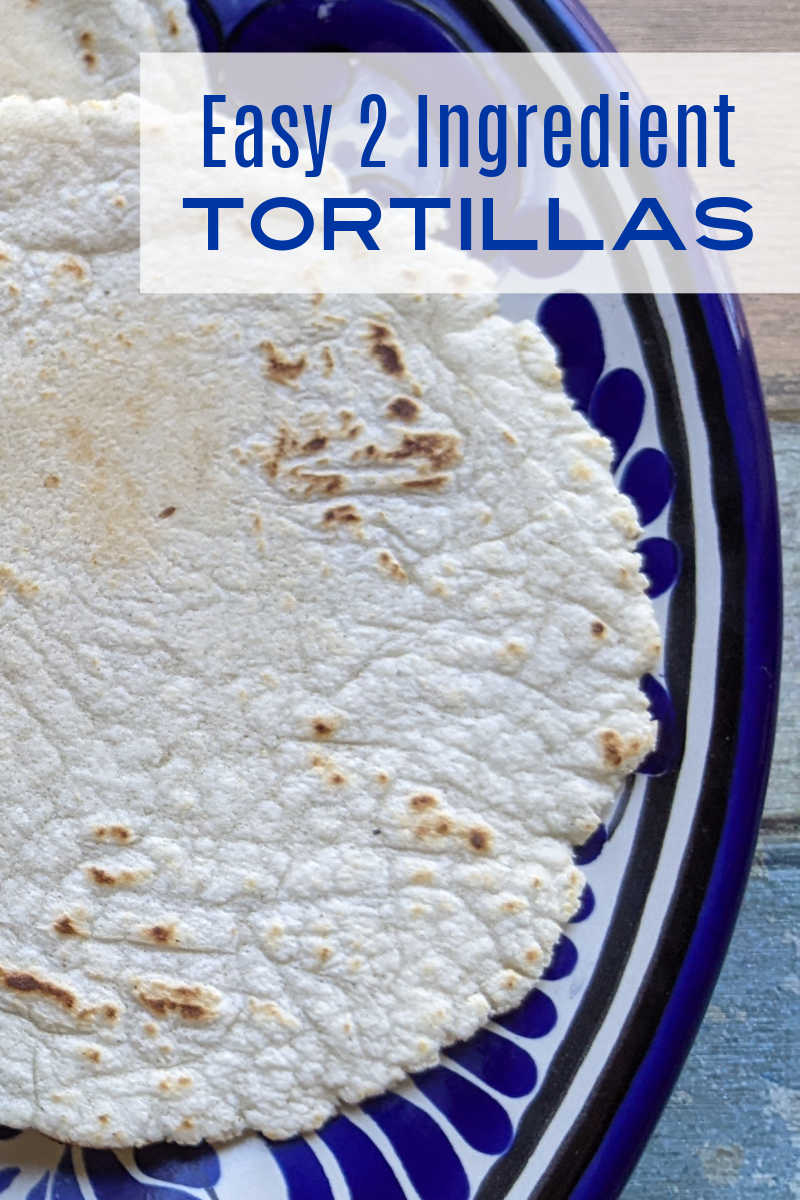 Are These Homemade Tortillas Gluten-free, Vegan or Vegetarian?
Yes. Yes. And yes.
The corn flour is gluten free, vegan and vegetarian and, of course, so is the water.
Maseca masa is clearly labeled as being gluten-free.
If you are using a different brand of flour, check to the label to make sure there won't be an issue with cross contamination.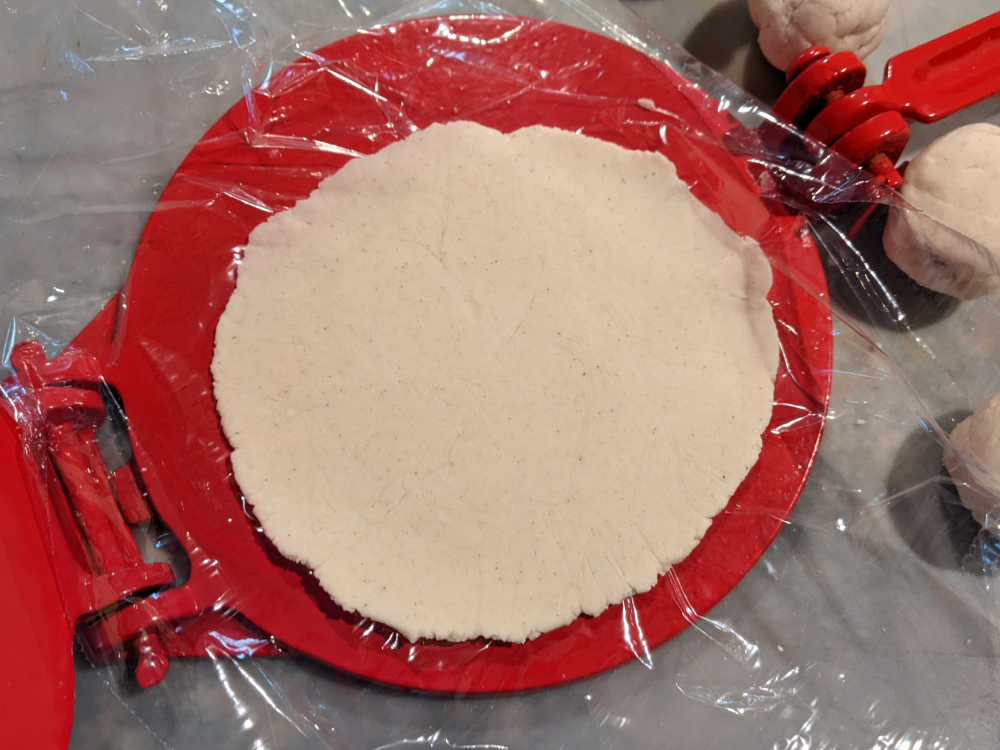 What Is Masa?
Masa is flour made from corn.
It isn't gritty like cornmeal, but is a soft, finely ground powder that looks similar to a regular all-purpose wheat flour.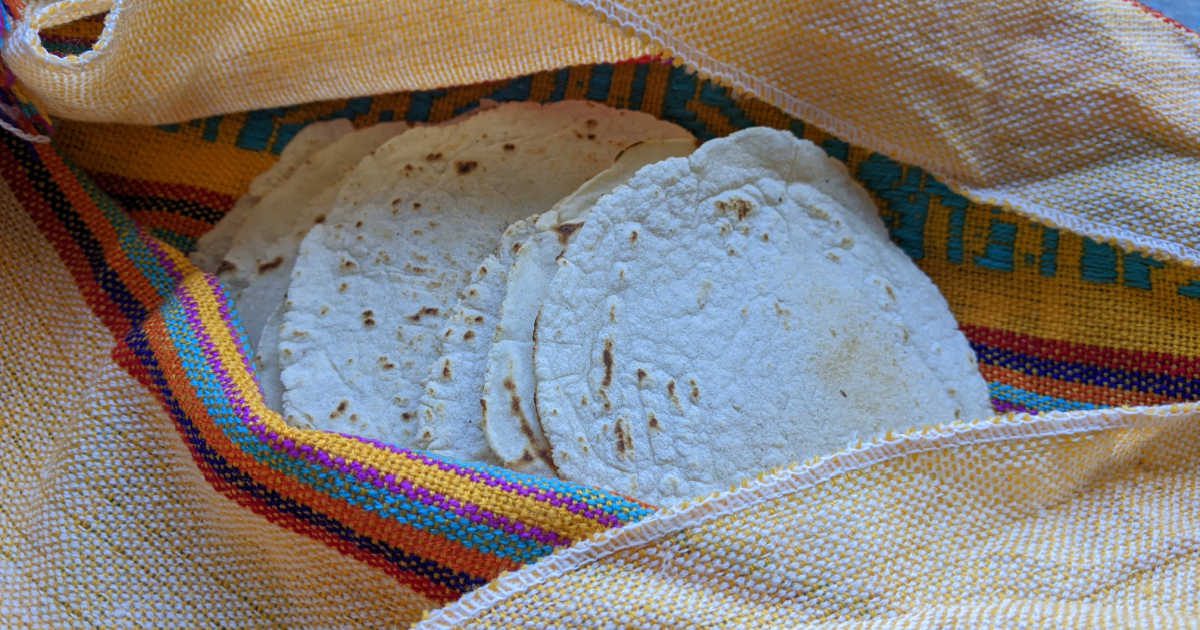 How Many Tortillas Does This Recipe Make?
This recipe makes a dozen small tortillas, which is a good size for making homemade street tacos or just for snacking on.
A dozen is a good amount for us to enjoy fresh without needing to store any leftovers.
If your family needs more, simply double or triple the recipe to get the amount of tortillas you want.
Do I Need to Use A Tortilla Press to Make Tortillas?
If you do not have a tortilla press, there are other options for making tortillas.
You can roll out the dough with a rolling pin or you can make (thick) ones by hand.
However, it is much easier and faster to make tortillas with a press.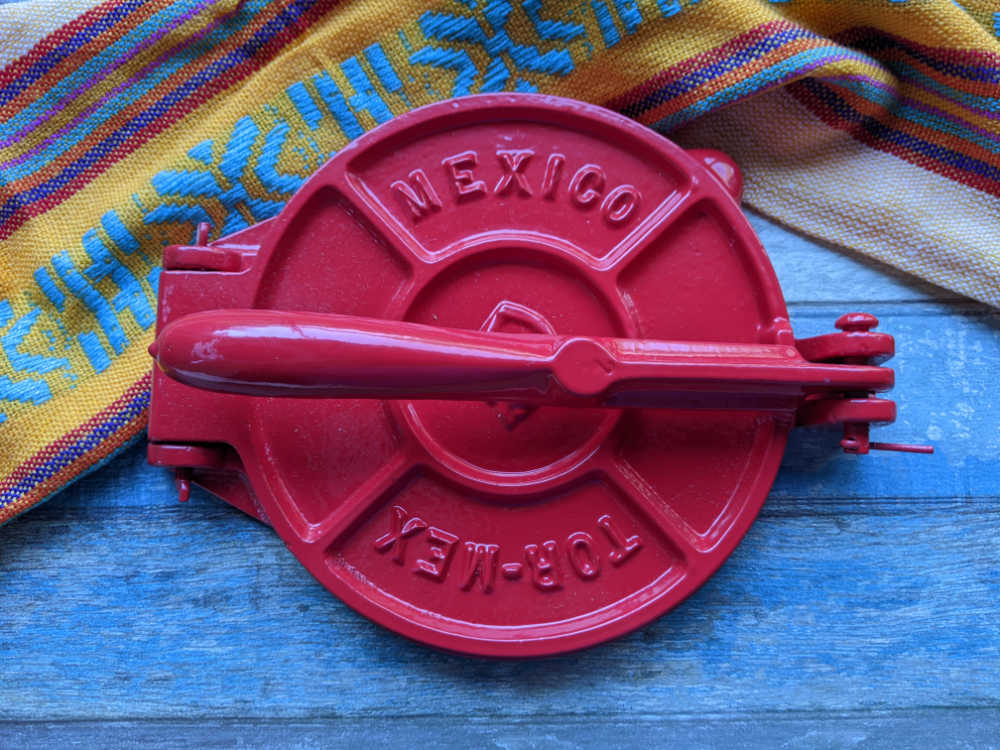 A simple tortilla press made with cast iron is going to get the job done well and the press won't take up much storage space in your kitchen.
Electric tortilla presses are available, but I prefer a traditional manual press.
First, you'll want to think about what size tortillas you plan on making.
If you will want large tortillas, you'll need a press to accommodate them.
We like small street taco sized tortillas, so a 6.5″ press is great for us.
This is an easy size to make and suits us perfectly.
I have the Verve Culture Tortilla Press that is handmade by artisans in Mexico.
The cast iron press is well-made and I enjoy making my tortillas in this traditional way.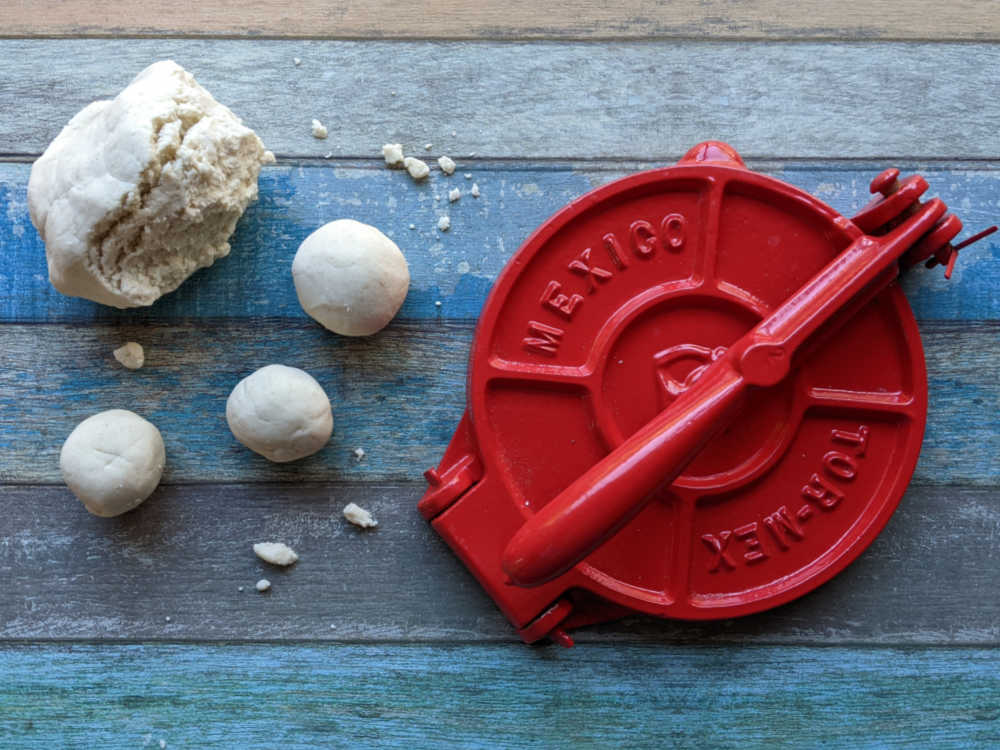 Tips for First Time Tortilla Makers
First, have fun!
Tortillas are delicious, but making them is a fun process.
Expect that your first time making tortillas will take a bit longer, but after you've done it once you will have the skills to work quickly.
If your dough ball doesn't form a perfectly round tortilla, just form another ball and press it again until it looks good enough for you.
Or don't.
It is perfectly fine to make tortillas that have character and look handmade.
Do whatever works for you.
The first time I made these street taco sized tortillas, I cooked them one at a time in a small skillet while I figured out the timing.
My first batch came out great and none burned, but it took a little longer.
Now I use a bigger skillet and cook them three at a time, so the whole process is quick and easy.
Have fun!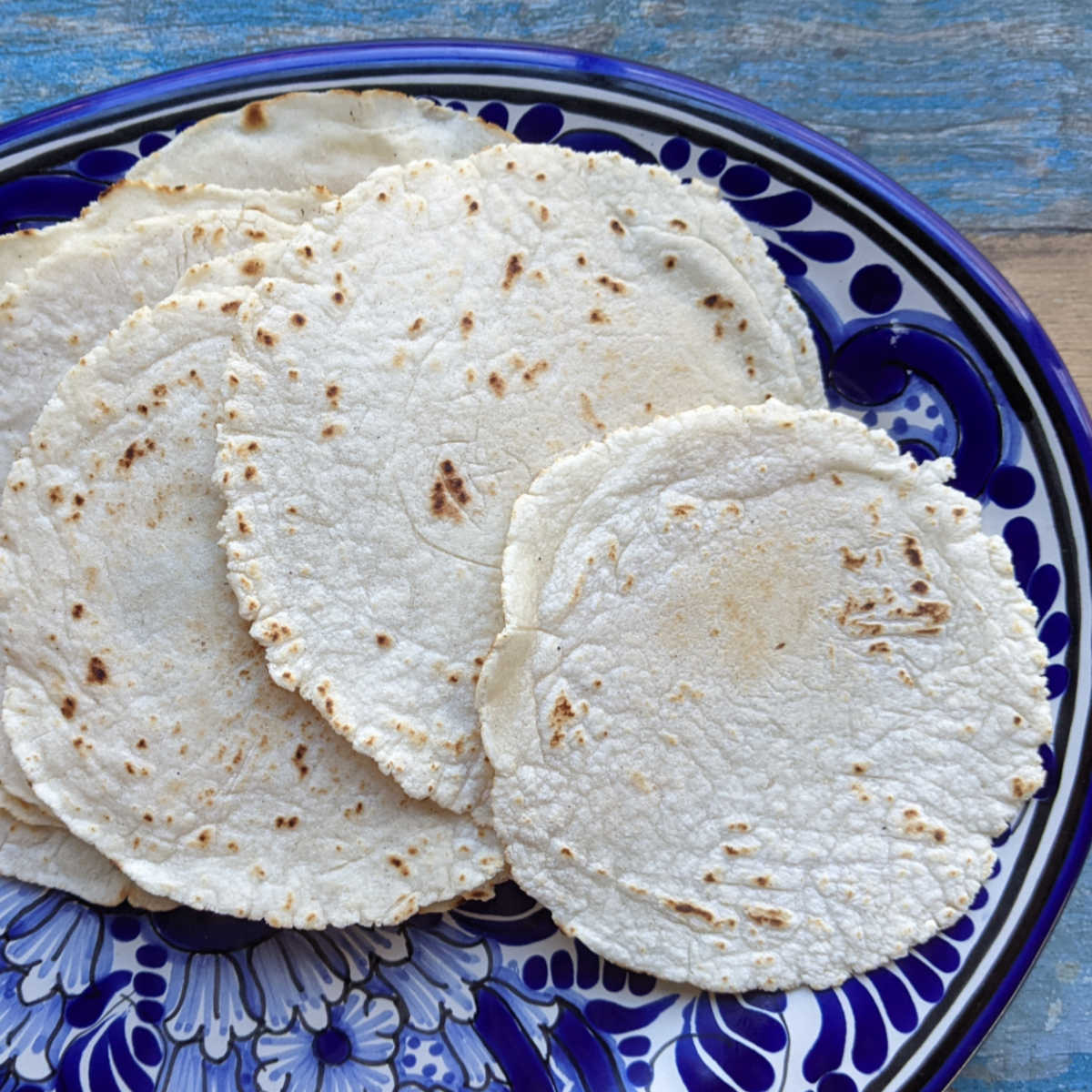 2 Ingredient Tortillas Recipe
Yield: 12 Street Taco Size Tortillas
Ingredients
1 cup Masa Corn Flour
3/4 cup Water
Supplies
Bowl
Measuring Cup
Tortilla Press
2 pieces Plastic Wrap or Parchment Paper
Skillet (well-seasoned cast iron skillet or nonstick skillet)
Instructions
1) Add the flour and water to a bowl and mix together by hand to form a soft dough that is about the consistency of play-dough. If it is sticky, add a little more flour. If it is too dry, add a bit of water. It should be easy to work with, but not wet enough to stick to your hands.
2) Divide the dough into 12 portions and roll each one into a ball. Cover the dough balls with a damp towel to keep them from drying out.
3) Open up the tortilla press and place one piece of plastic wrap on the flat surface. Put the dough ball in the center and cover with the other piece of plastic wrap. Close the press and press down firmly. Open the press and rotate the tortilla ¼ turn. Close and press again.
4) Heat skillet on stove to medium-high. Place tortilla in the skillet and cook for about a minute. Flip and cook the other side. Repeat until all tortillas are cooked. Wrap the tortillas in a towel to keep them warm.
5) Serve your 2 ingredient tortillas immediately or cool and store in an airtight container in the fridge.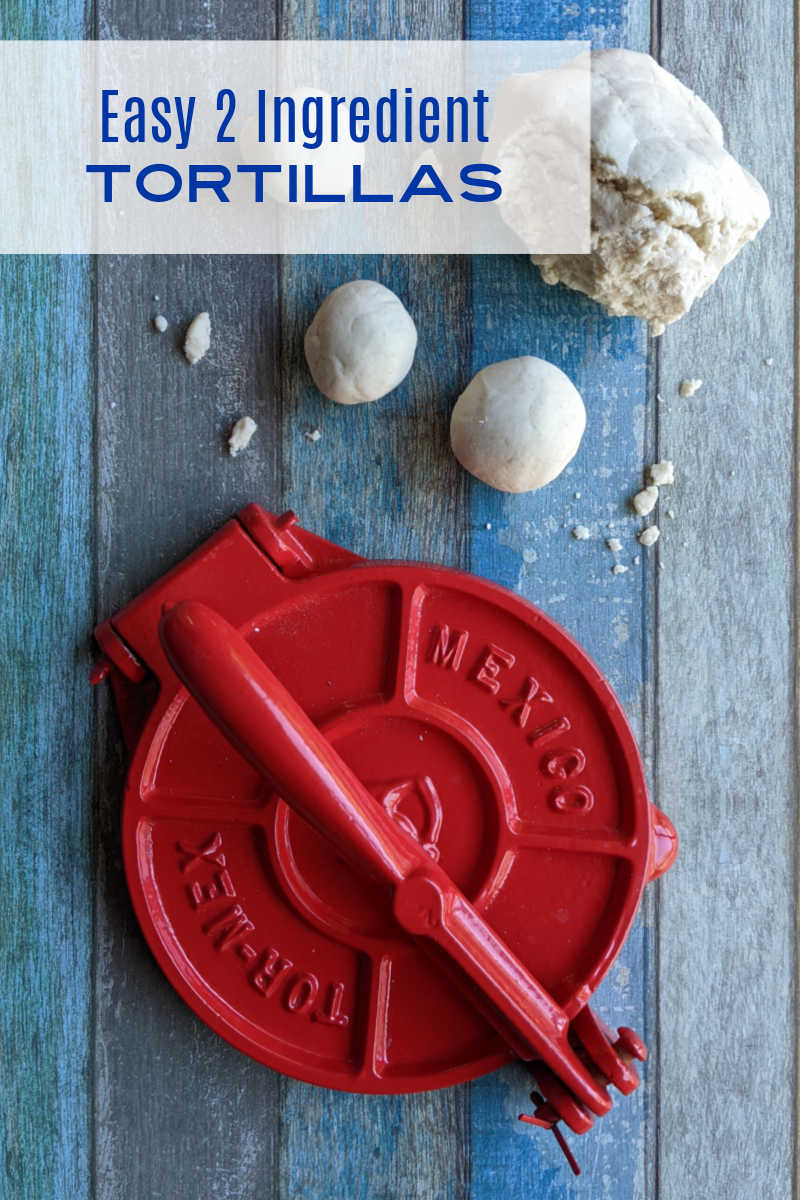 More from Mama Likes To Cook
Check out the rest of my vegetarian recipes, so you can get more great ideas for baking, cooking, blending and juicing.
Guacamole Recipes
Salsa Recipes
Shopping Tips
For a beautiful assortment of kitchen necessities and food gifts for the whole family, check out the deals at these online stores.
Are you ready to have some delicious fun in the kitchen?