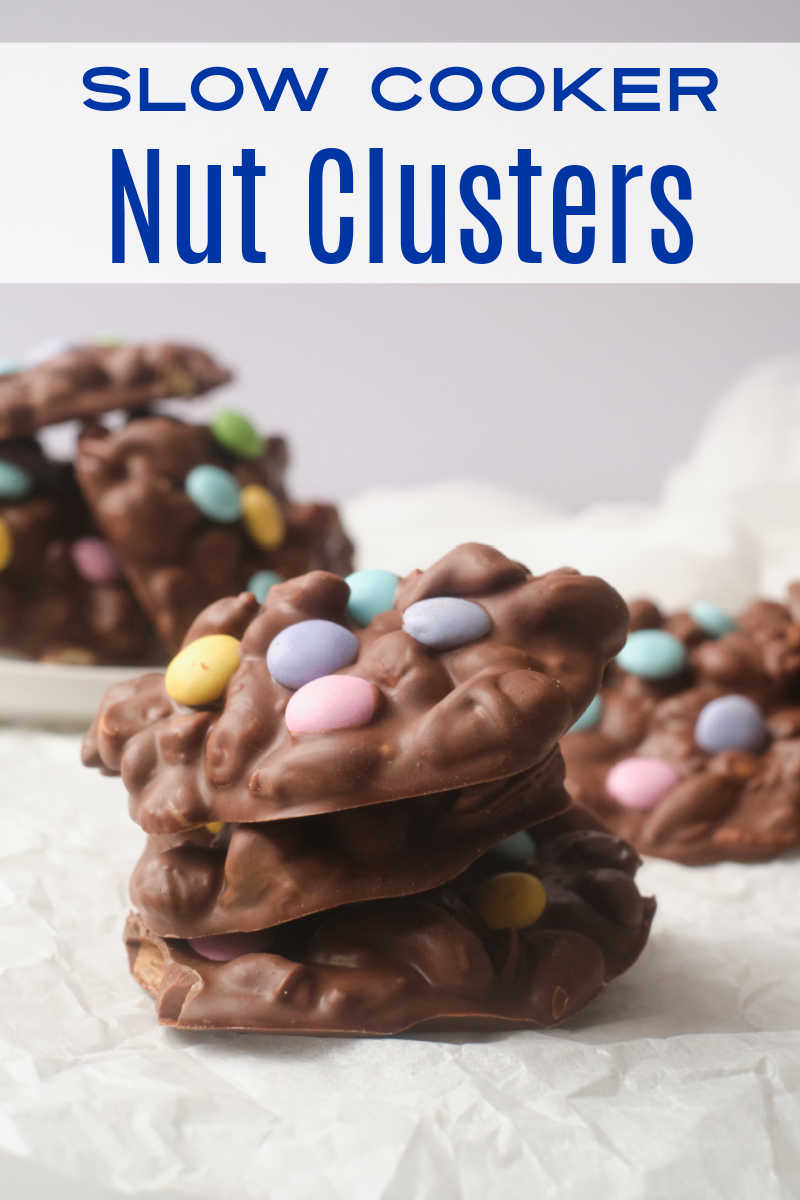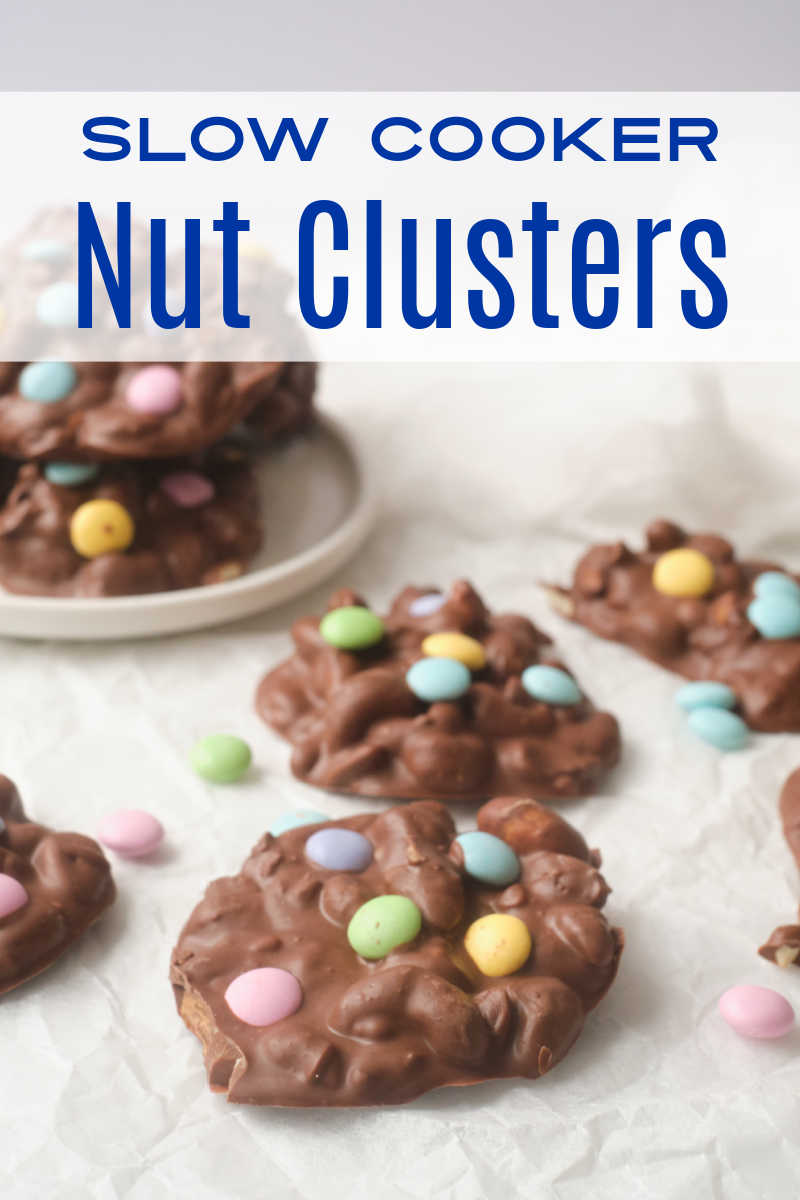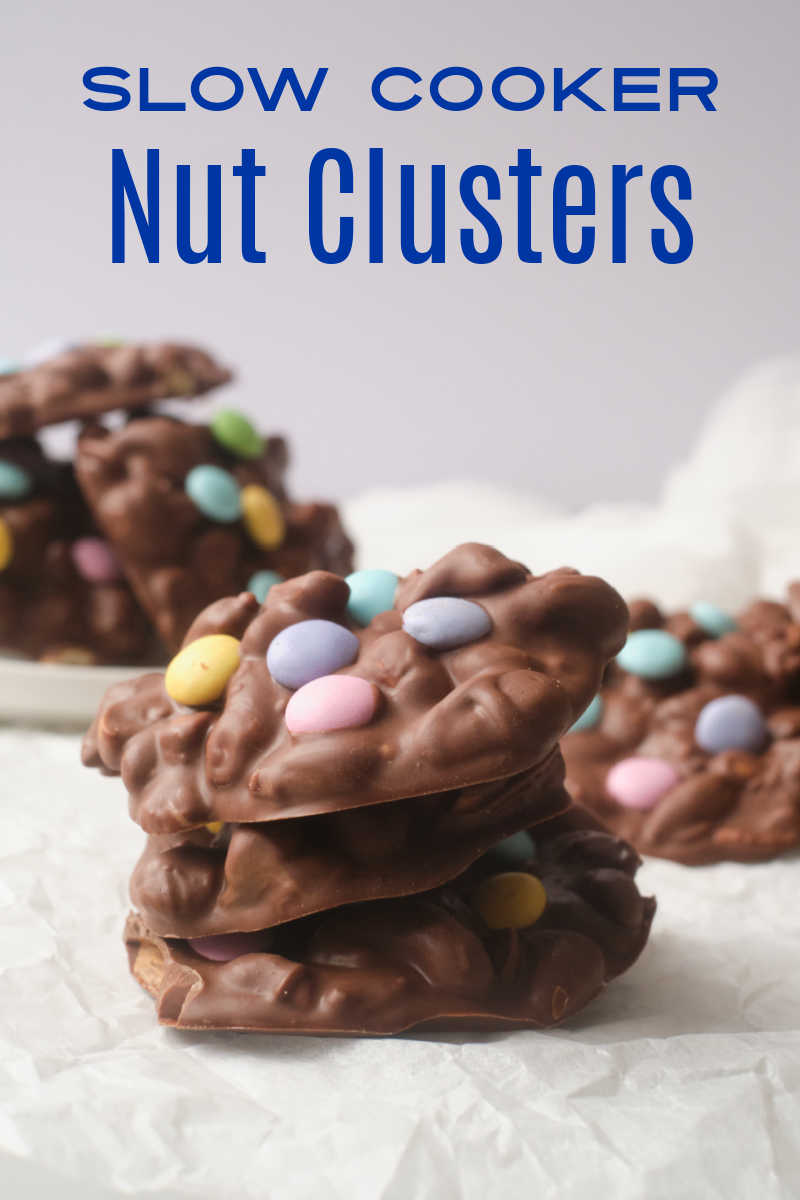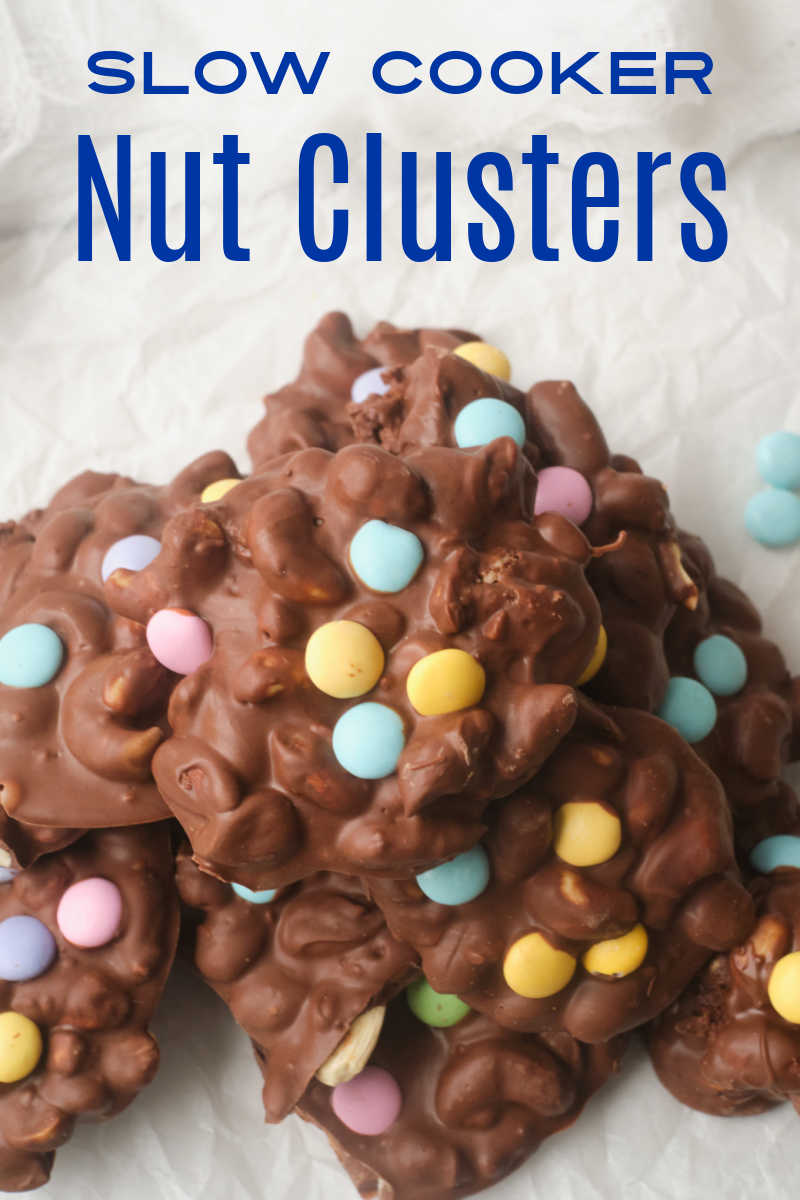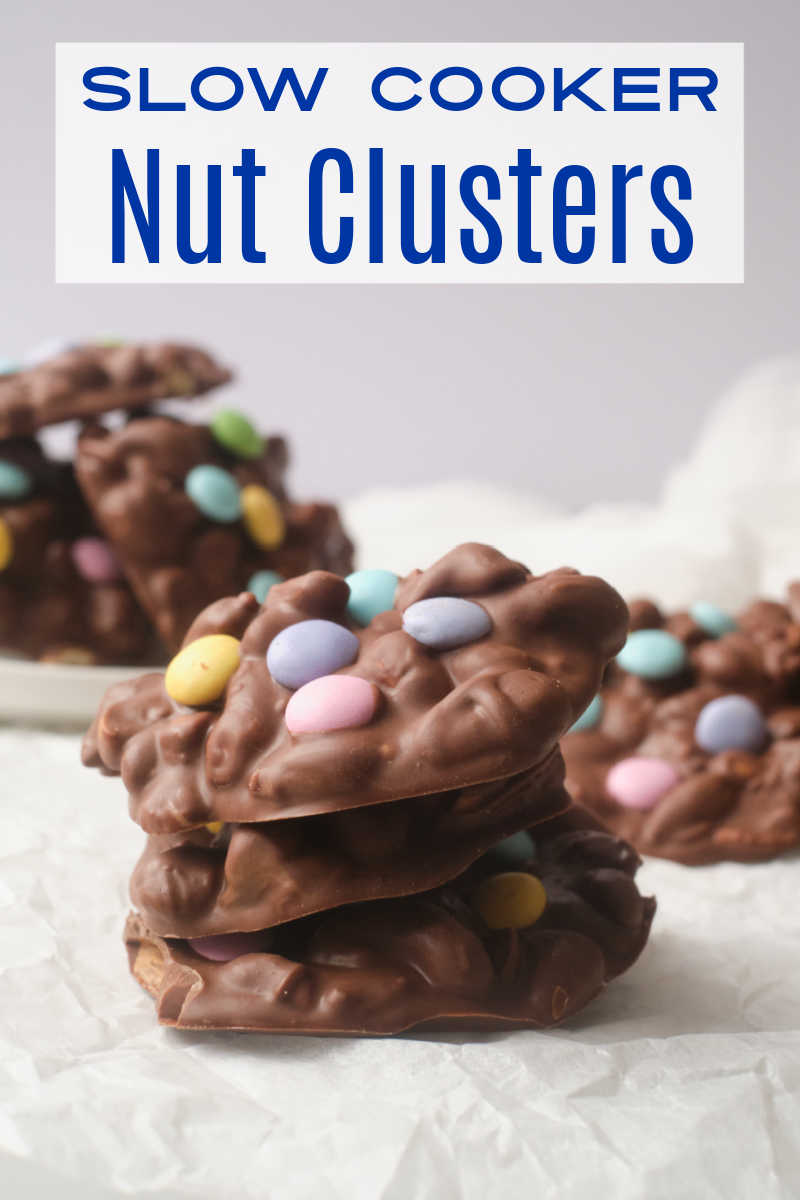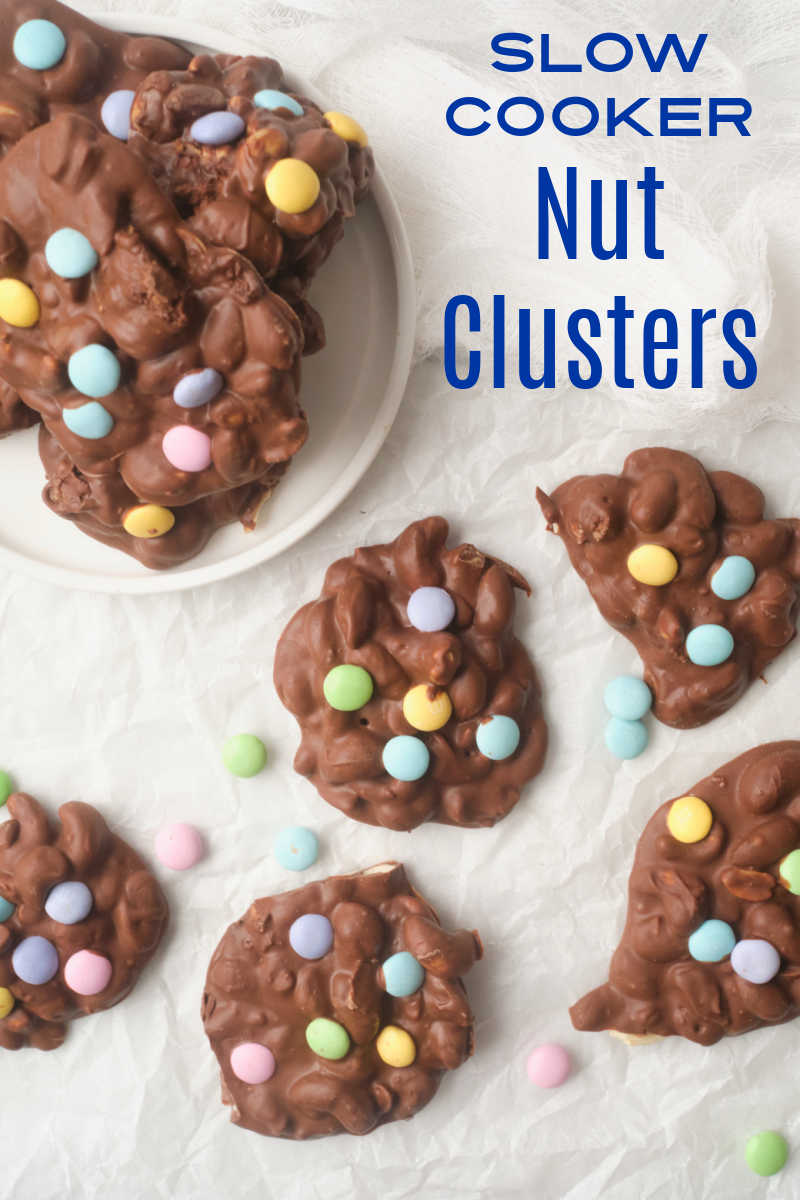 No Bake Crock Pot Nut Clusters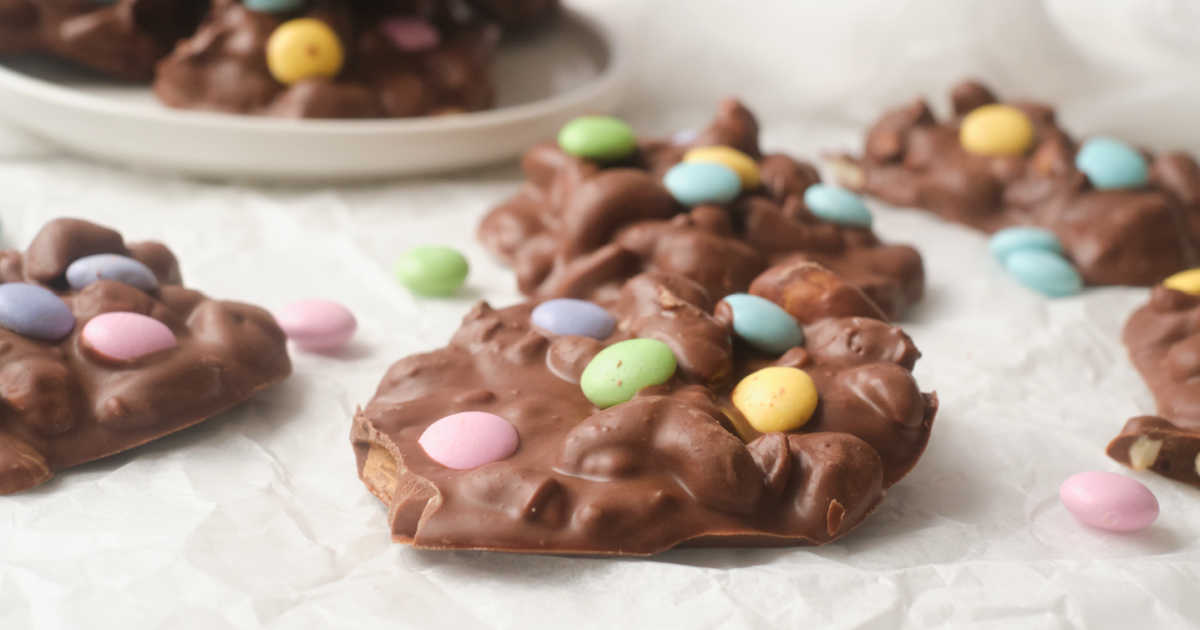 Slow cooker nut clusters are a fun no bake dessert treat to make at home with just a few simple ingredients.
The chocolate treats are made with nuts, baking chips and, then, topped with pretty Easter M&M candies for Spring.
Of course, if you'd like to use M&Ms that aren't pastel colored, that's fine, too.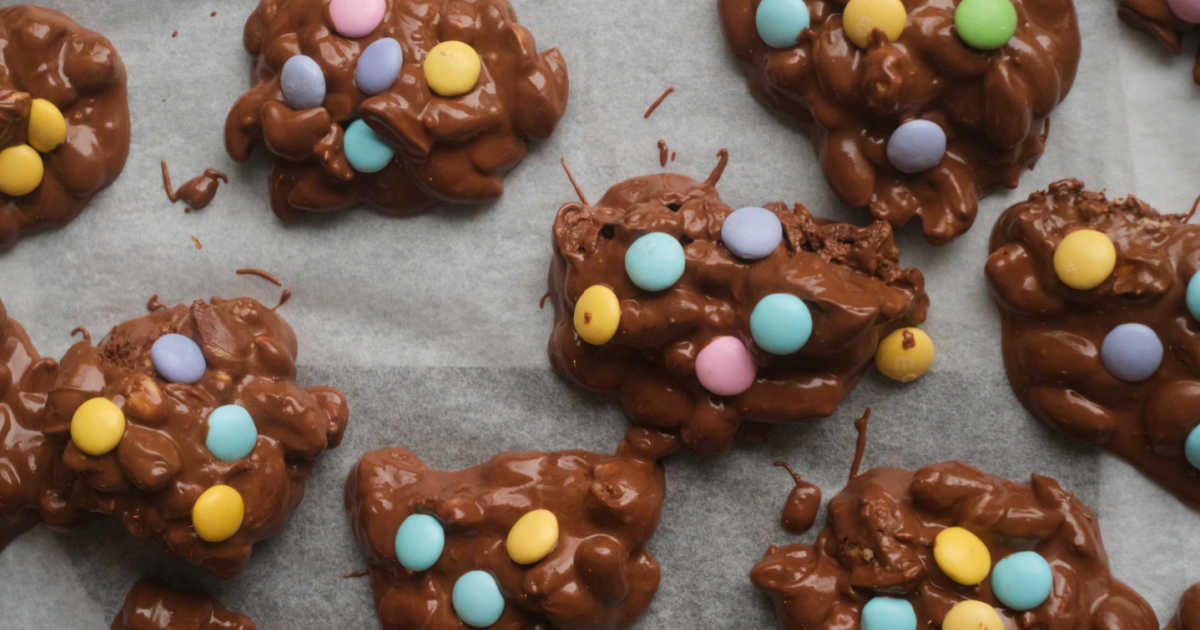 Is This An Easy Recipe?
Yes!
This slow cooker no bake dessert is really easy to make and no special skills are needed.
It does take time to make the nut clusters, since you are using a slow cooker.
However, the whole process is easy.
If you have kids who like to help in the kitchen, this is a fun and delicious recipe to make for Easter, Spring or anytime.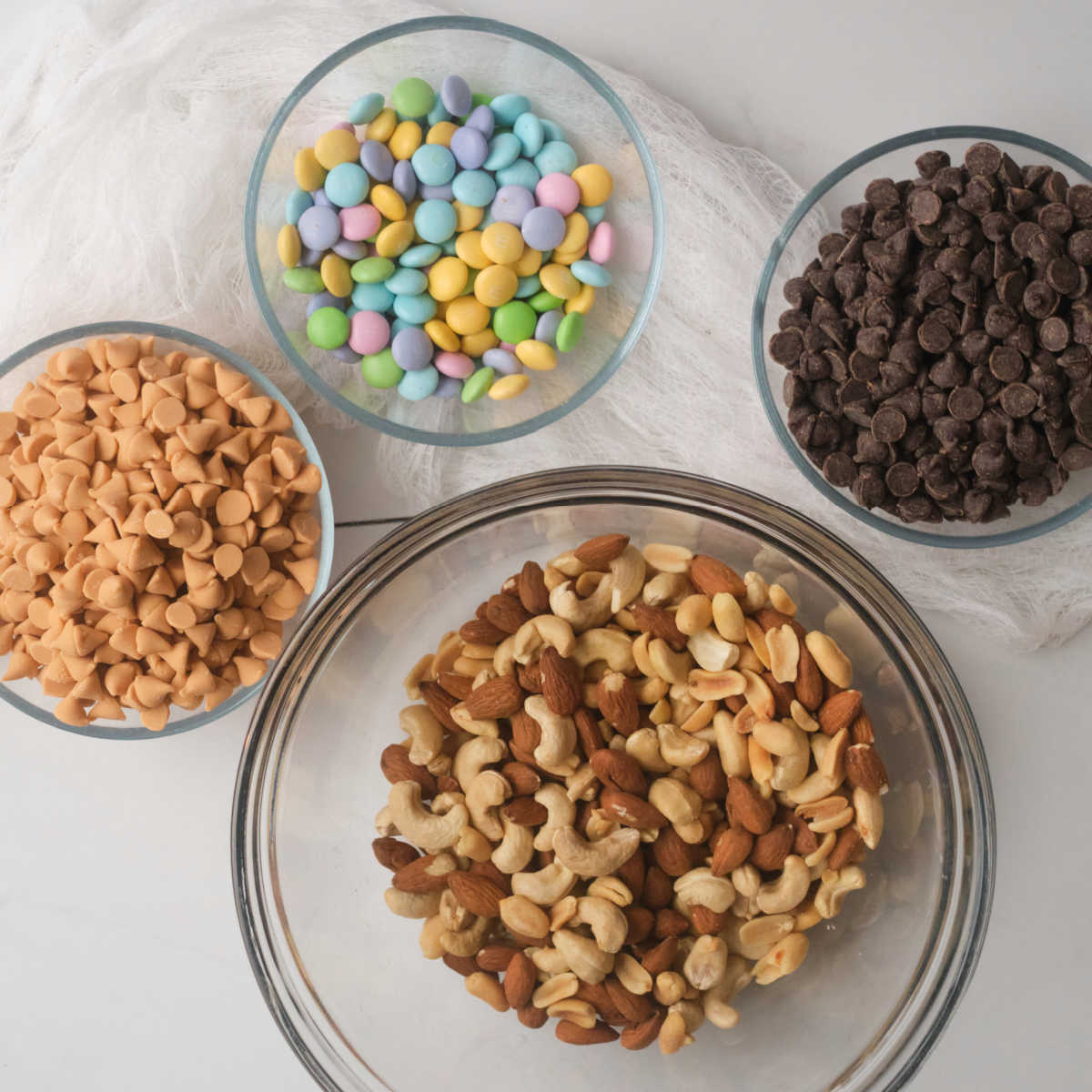 What Type of Nuts Are In These Clusters?
My crock pot nut clusters are made with almonds, peanuts and cashews.
The assortment of mixed nuts gives the clusters extra flavor and an interesting texture.
You can use whatever type of nuts your family prefers or whatever you happen to have in your pantry.
Feel free to substitute other nuts in the same amount.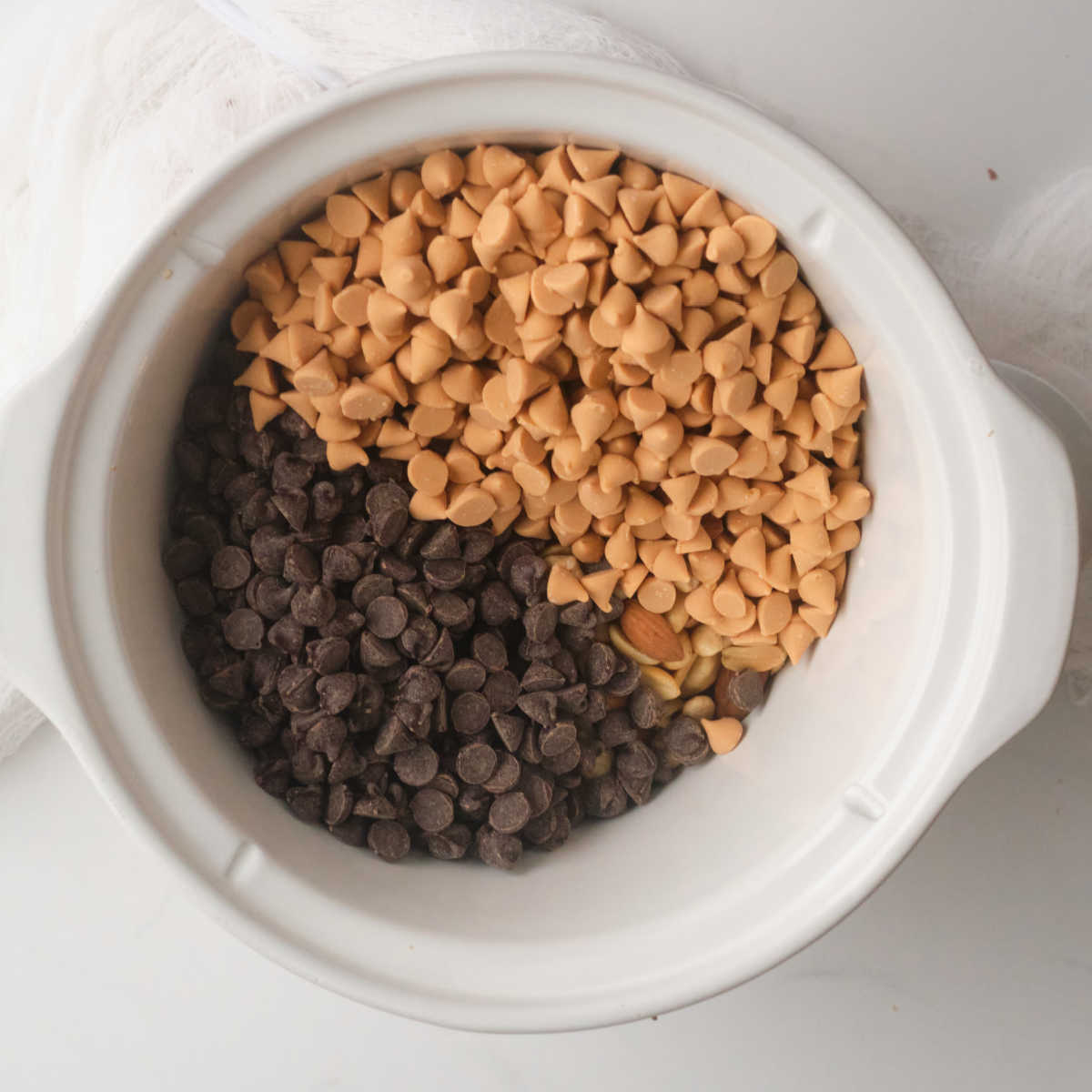 Is It OK To Use Different Types of Baking Chips?
Yes!
My clusters are made with half milk chocolate chips and half butterscotch chips.
We love this combination of flavors, but I understand that not everyone is a butterscotch fan.
Follow my recipe exactly or make yours with all chocolate chips.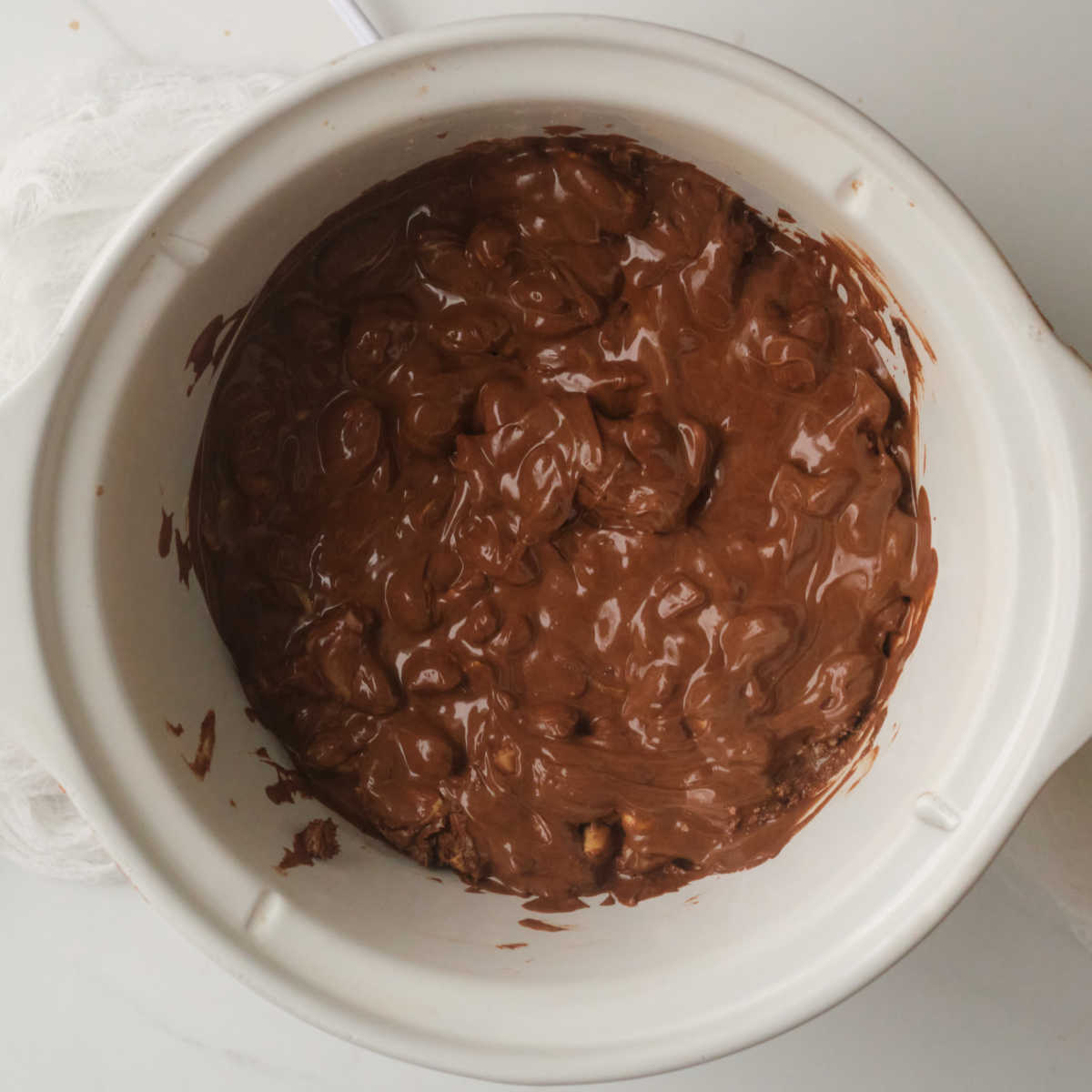 Other Candy Color Options
Pastel colored M&Ms that are packaged for Spring or Easter look pretty on top of the nut clusters.
These days you can find the pastel colors year round online.
Any other M&M colors will work just fine for this recipe.
Choose whatever seasonal mix is available or choose another favorite color or, perhaps, the colors of your favorite sports team.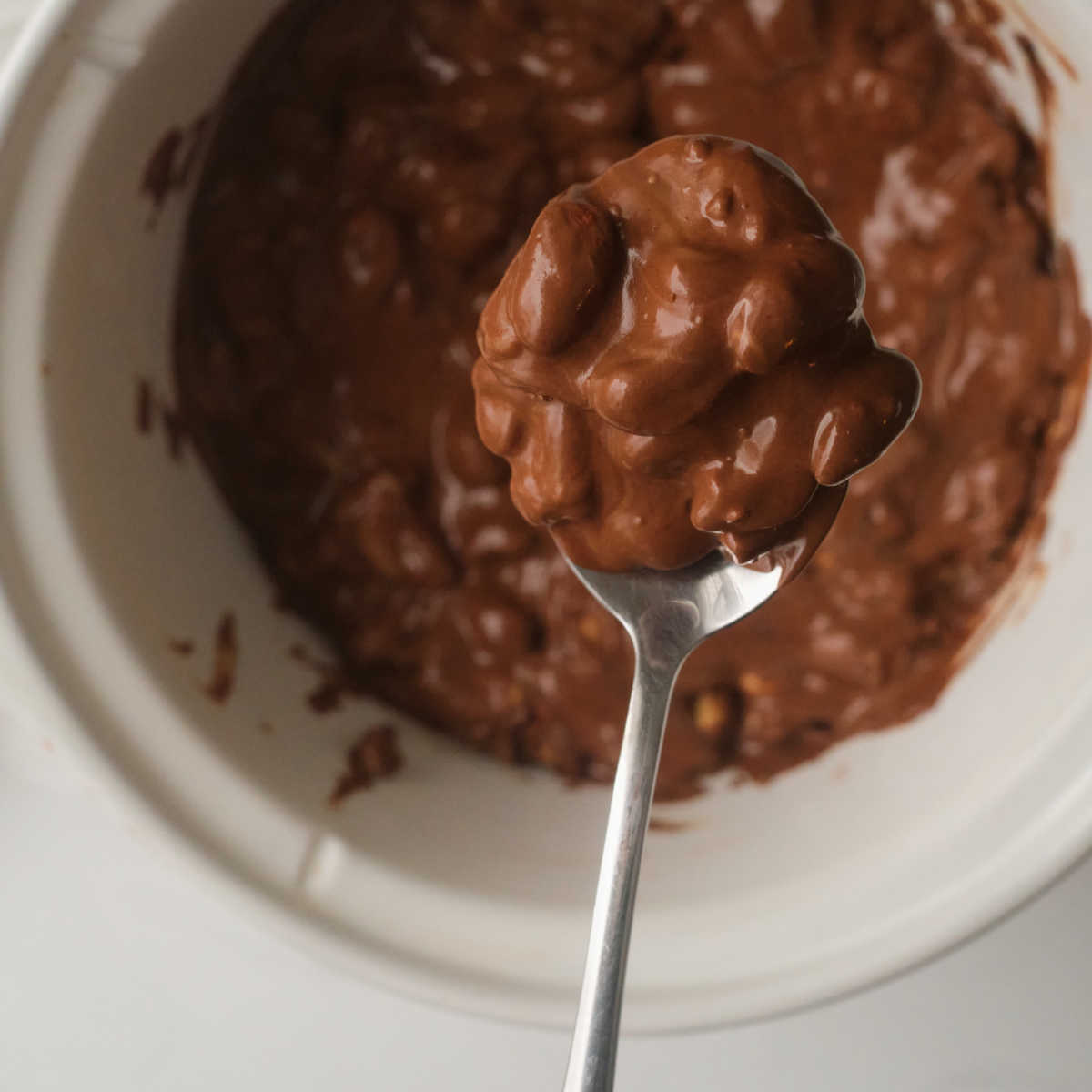 What Slow Cooker Is Best for Making This Dessert Recipe?
All that is needed for this simple recipe is a basic, regular sized slow cooker with settings for low and high heat.
Mine also has a 'warm' setting, but that isn't necessary.
Other recipes may require the bells and whistles of a higher end slow cooker, but this one doesn't.
If you have a pricey Crock Pot, that's fine.
However, feel free to use whatever you have already or whichever model fits your budget.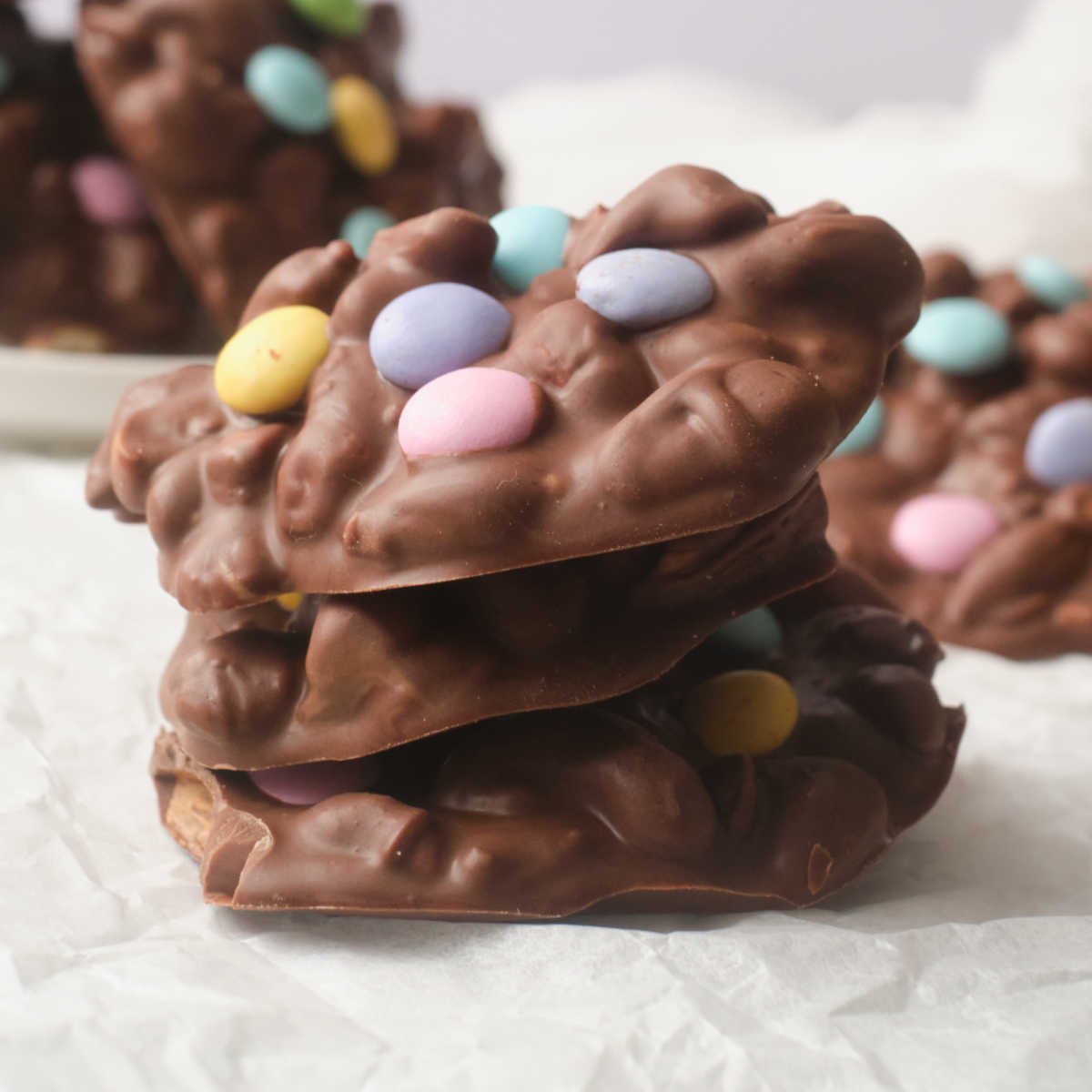 Spring Slow Cooker Nut Clusters Recipe
Prep time: 10 minutes
Total time: 2-3 hours
Yield: 12 servings
Ingredients
3 cups Mixed Nuts (as shown: almonds, peanuts and cashews)
2 cups Milk Chocolate Chips
2 cups Butterscotch Chips
1 cup Spring M&Ms
Supplies
Slow Cooker
Baking Sheet
Parchment Paper
Instructions
1) Add nuts, chocolate chips and butterscotch chips to your slow cooker.
2) Set the slow cooker to low to melt the chocolate and stir occasionally. It will take about 2 to 3 hours to fully melt.
3) Line a baking sheet with parchment paper and scoop the melted mixture onto the parchment to form the cookies. Quickly top the clusters with M&Ms, so that they stick into the warm chocolate.
4) Place the baking sheet in the refrigerator for about 10 minutes to set the chocolate clusters.
5) Serve immediately or store in an airtight container.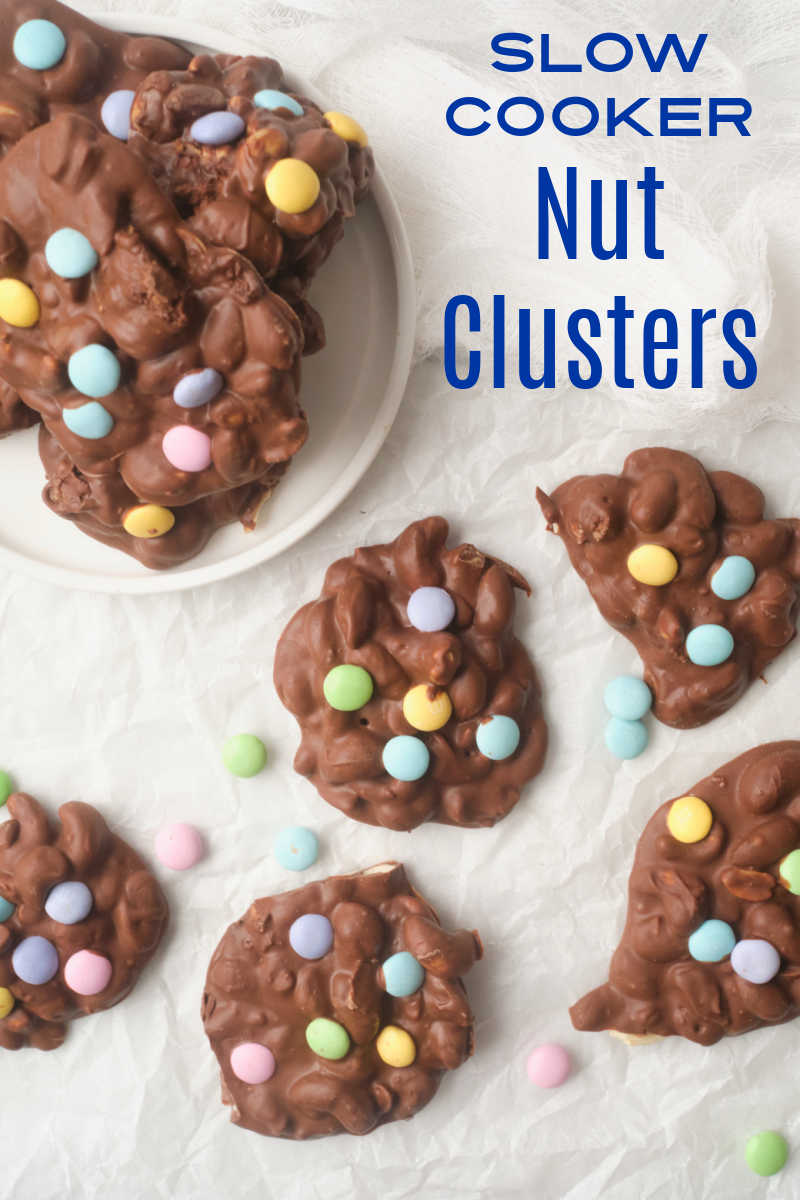 More from Mama Likes To Cook
Check out the rest of my vegetarian recipes, so you can get more great ideas for baking, cooking, blending and juicing.
Slow Cooker Recipes
No Bake Dessert Recipes
Shopping Tips
For a beautiful assortment of kitchen necessities and food gifts for the whole family, check out the deals at these online stores.
Are you ready to have some delicious fun in the kitchen?