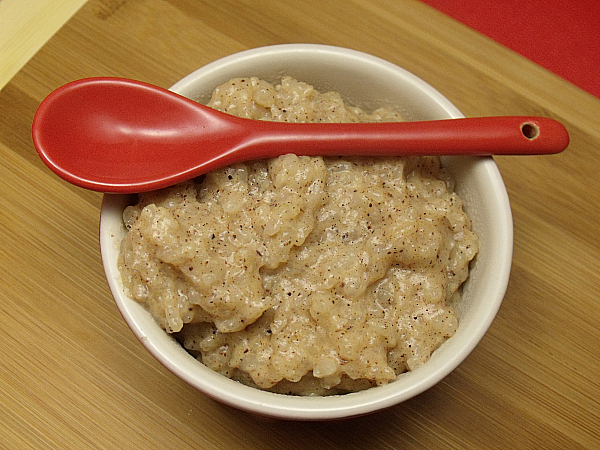 I've always enjoyed rice pudding (also known as arroz con leche) and have tried making it a variety of ways. My favorite way to make it is also the easiest. A slow cooker is time consuming since it takes a few hours to cook, but it really only takes about a minute of my time. The crock pot does the rest of the work.
The four ingredients are things that I usually have on hand, so there's no need to make a special trip to the store. You can add in raisins, if you'd like, but I prefer mine without.
Easy Crock Pot Rice Pudding
Ingredients:
8 cups Milk
1 cup White Rice
1 cup Sugar
1 T Cinnamon
Instructions:
Add all ingredients to your slow cooker.
Cook on high for approx. 3 1/2 to 4 hours. Stir a couple of times while it's cooking.
Cool and serve.