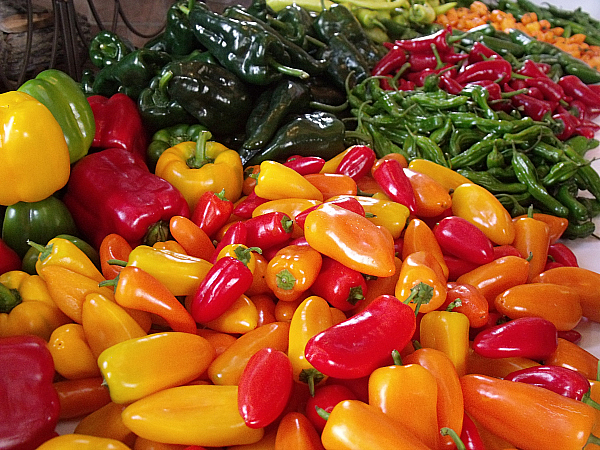 Zov's Bistro
17440 E. 17th St.
Tustin CA 92780
714-838-8855
Have you had lunch or dinner at Zov's Bistro? In addition to serving up delicious meals, they periodically offer cooking classes where participants can enjoy good food and learn some new culinary skills.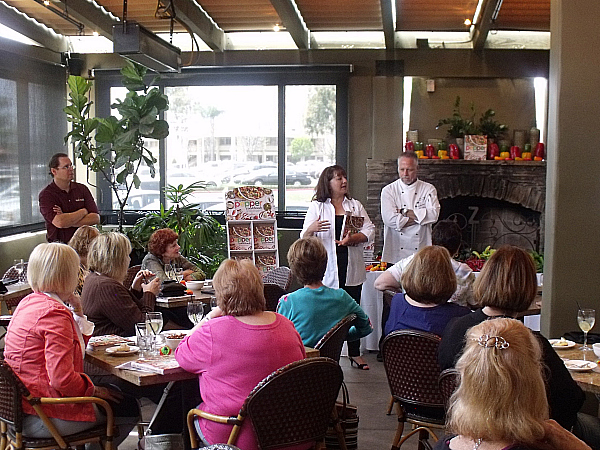 Melissa's Produce recently taught a class in honor of their latest book release, The Great Pepper Cookbook. The cookbook is a collaborative effort of the staff at Melissa's.
Chef Ida Rodriguez, Chef Tom Fraker and Robert Schueller were on hand to share their love of the chile pepper and offer up some great tips for working with everything form sweet bell peppers to the scorching hot Trinidad Scorpion.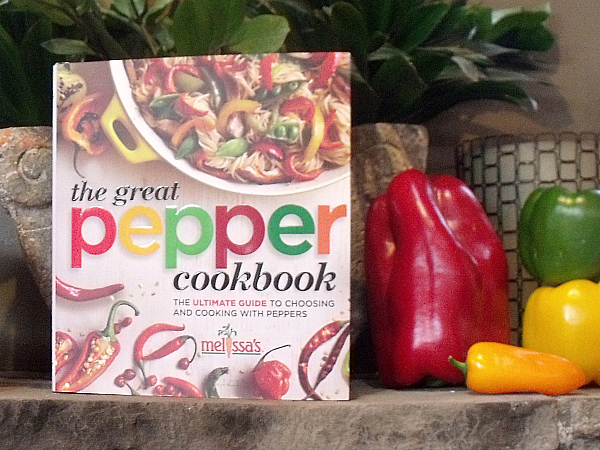 The class was a fun way to learn and be inspired in a casual atmosphere. Of course, we all had to try out some of the recipes that are featured in the cookbook.
The Tropical Spinach Salad with Lemon Lime Shrimp had a touch of chile pepper in the dressing that gave it a little bit of a kick along with some chile flavor. There were also some roast chiles in the salad. The sweetness of the strawberries made this a tasty combination.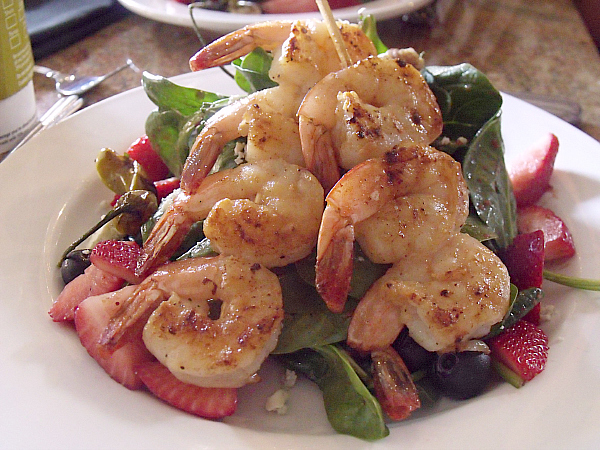 The vegetarian Margarita Chile Cheesecake Bar was light and delicious. You could easily make this vegan by using a vegan cream cheese alternative.
We also enjoyed drinking a Lemongrass Ginger Cooler. The strong flavor energizes without caffeine and is great for a warm Spring or Summer day.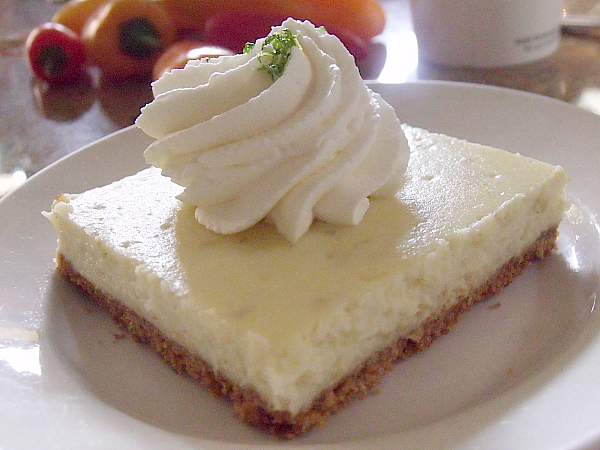 The class at Zov's Bistro was both fun and informative!