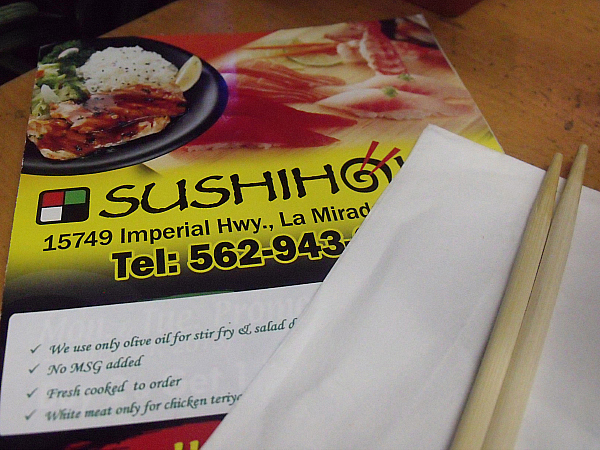 Sushiholic
15749 Imperial Highway
La Mirada, California 90638
562-943-0100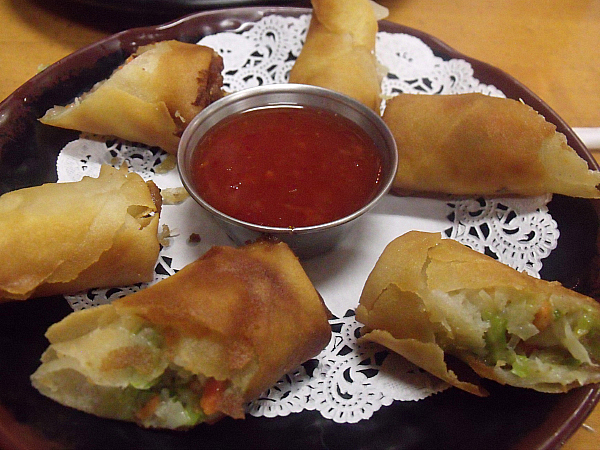 Sushiholic doesn't look like much from the outside, but I had heard that it was good and wanted to try it. The restaurant is in a small space in an older shopping center at the corner of Santa Gertrudes and Imperial Highway. The food was great – much better than I would have expected based on the appearance of the building.
For starters we ordered vegetable egg rolls and a sushi roll made with imitation crab.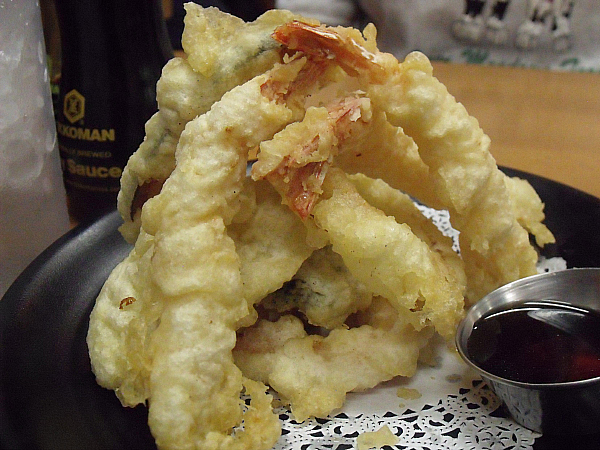 My sister enjoyed the Tempura Shrimp and Vegetables for her entree. I chose the Vegetable Yaki Soba. This noodle dish can also be ordered with chicken beef or seafood, if that's what you prefer. The portion size was large, so I ended up taking part of it home.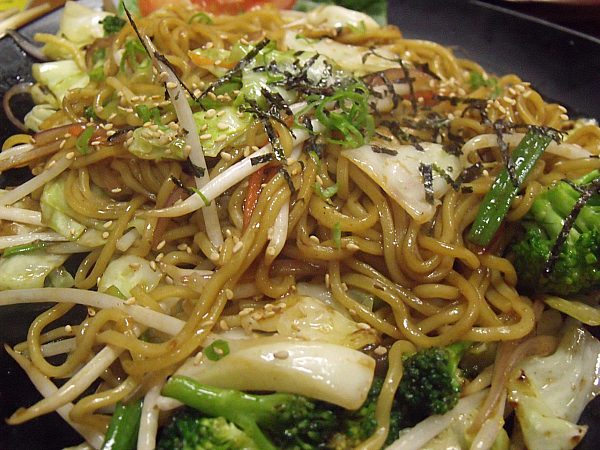 They had fresh strawberries and mochi for dessert. Mochi is pounded sticky rice with ice cream inside. This is the chocolate, which was fabulous. Other flavors include green tea and mango.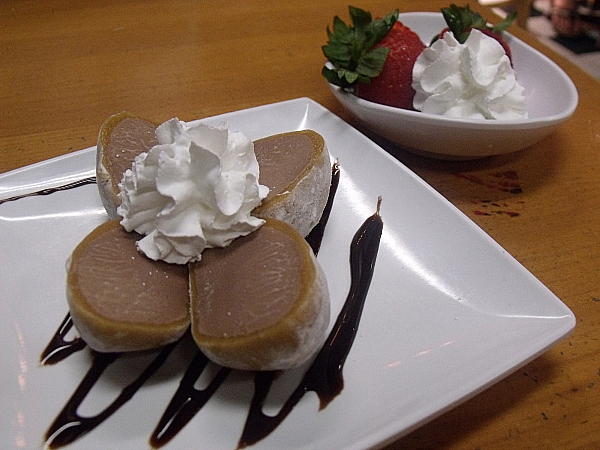 I was there on a Saturday evening and it was packed. There was a line of people waiting for to go orders at the counter and every table was full. Service was slow due to the crowd, but the servers were fantastic so the wait didn't matter. They were sweet and friendly even though I'm sure they were feeling the stress of the crowd.
The food, staff and prices are excellent!