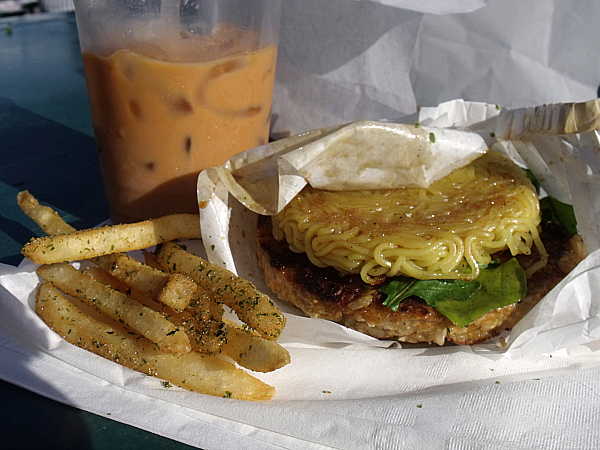 OC Night Market
OC Fair and Event Center
Costa Mesa, California
Friday May 9th 4pm – Midnight
Saturday May 10th 4pm – Midnight
Sunday May 11th 4pm – 10pm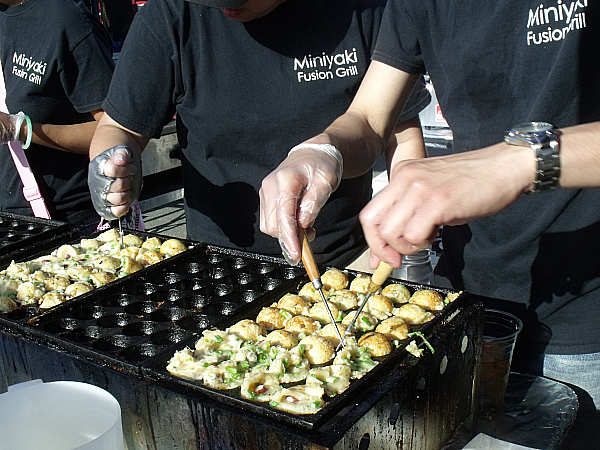 The 626 Night Market has arrived in Orange County! My son and I had a great time eating our way through the market shortly after it opened on Friday. We were able to get a parking space close to the entrance and the ticket booth lines were short. Those who arrive later can expect a wait to get in.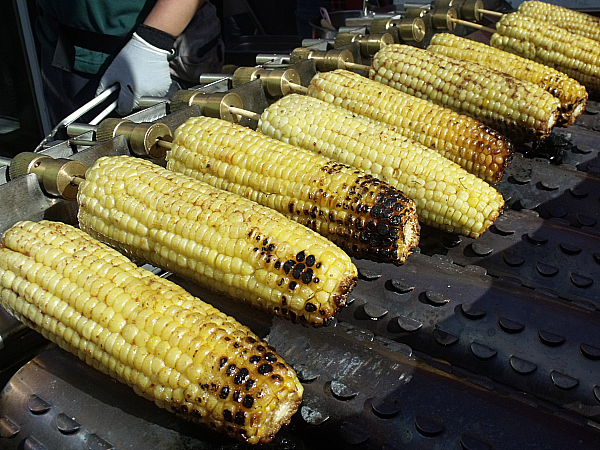 There are over 200 exhibitors providing food, shopping and entertainment. There are food trucks and rows and rows of booths featuring a wide variety of Asian food. Some of it was familiar to me and I also tried some new things that I really enjoyed.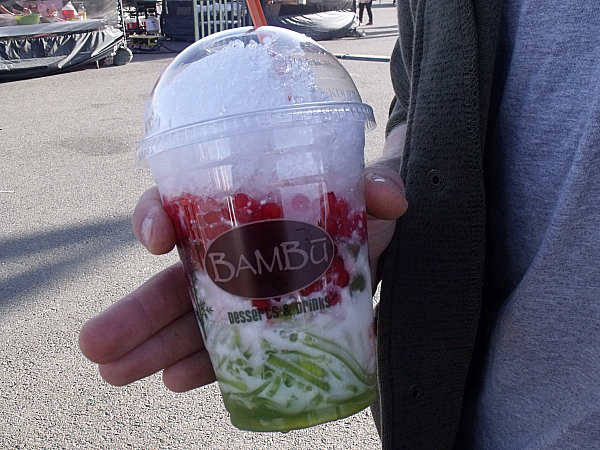 You can expect lines for some of the more popular booths – Ramen Burger, Mama Musubi, Miniyaki Fusion Grill …. I was glad that I tried out a Veggie Ramen Burger early on before the big crowds arrived. For many of the booths, I was able to order without any wait at all.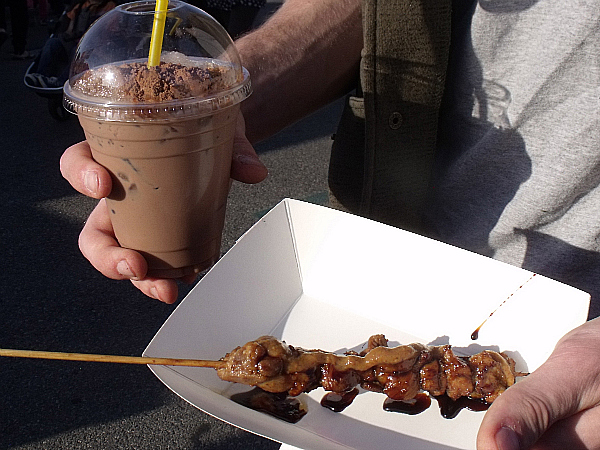 Service was friendly throughout the market. Staff was happy to answer questions about foods that I wasn't familiar with.
Most of the foods are prepared so that you can eat them right there at the market, but many can be easily packed to go. There are some really good pastries, candy and other desserts that would be wonderful to enjoy at home later.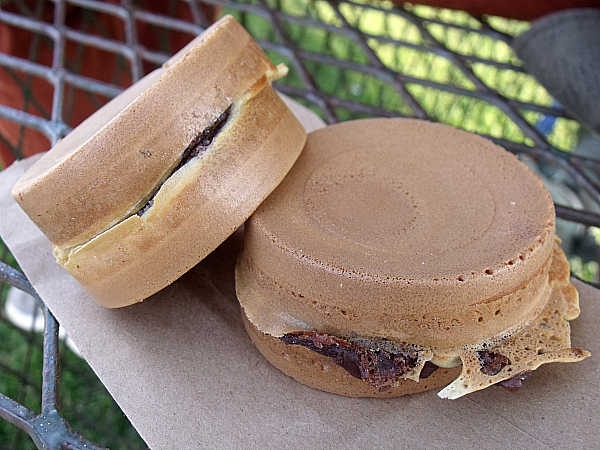 Prices were reasonable throughout the market. Most booths offered some smaller portions along with full meals, which makes it ideal for sampling a variety of foods from throughout Asia.
There is plenty of walking and standing space in the aisles to accommodate the nighttime crowds. Table space is very limited, so you'll most likely eat while you walk. Some booths took credit cards, but it's a good idea to bring cash with you.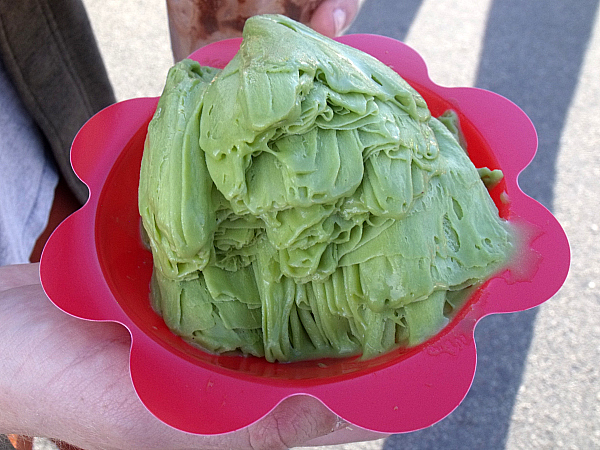 The OC Night Market was delicious and fun. You can also check out the DTLA Night Market in June and the original 626 Night Market in July, August and September.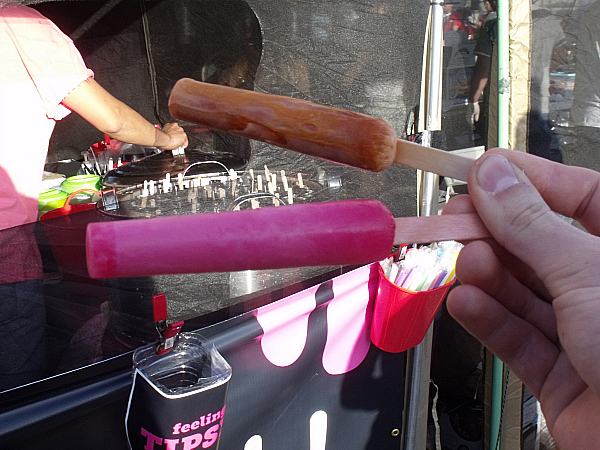 Come hungry. Wear comfortable shoes. Be ready for fun!