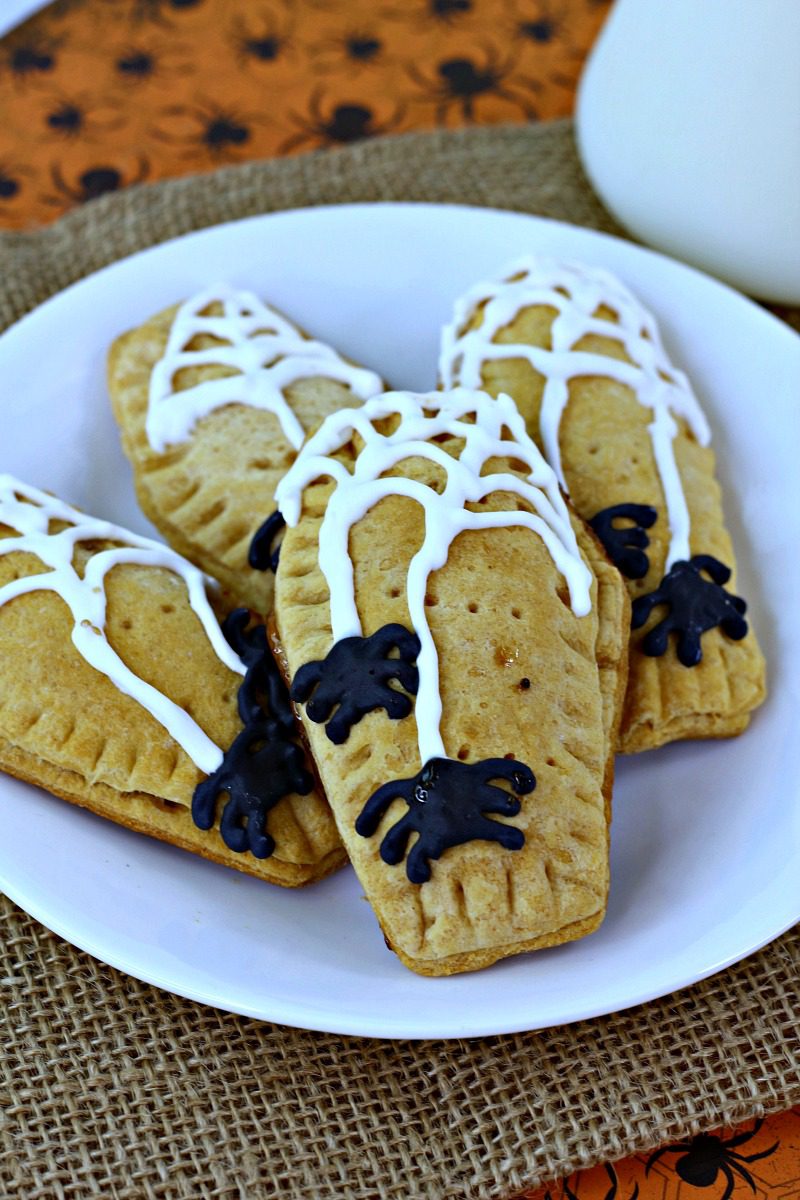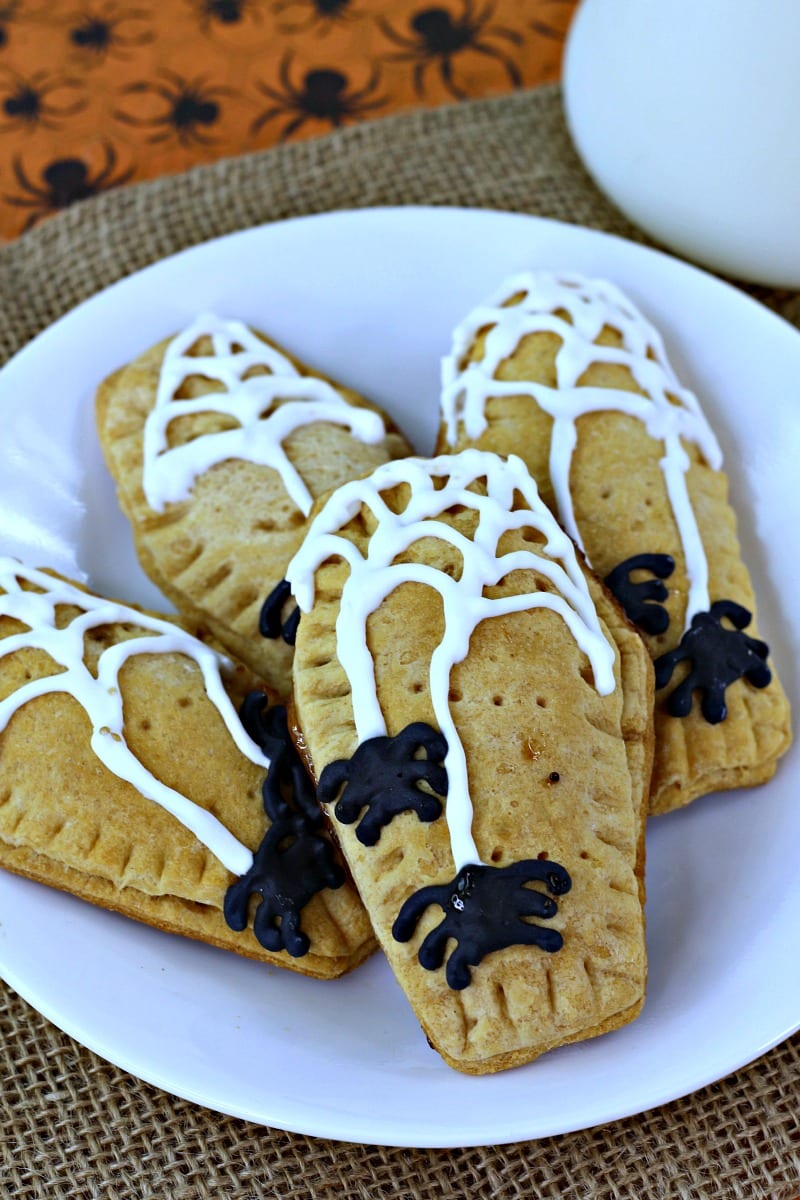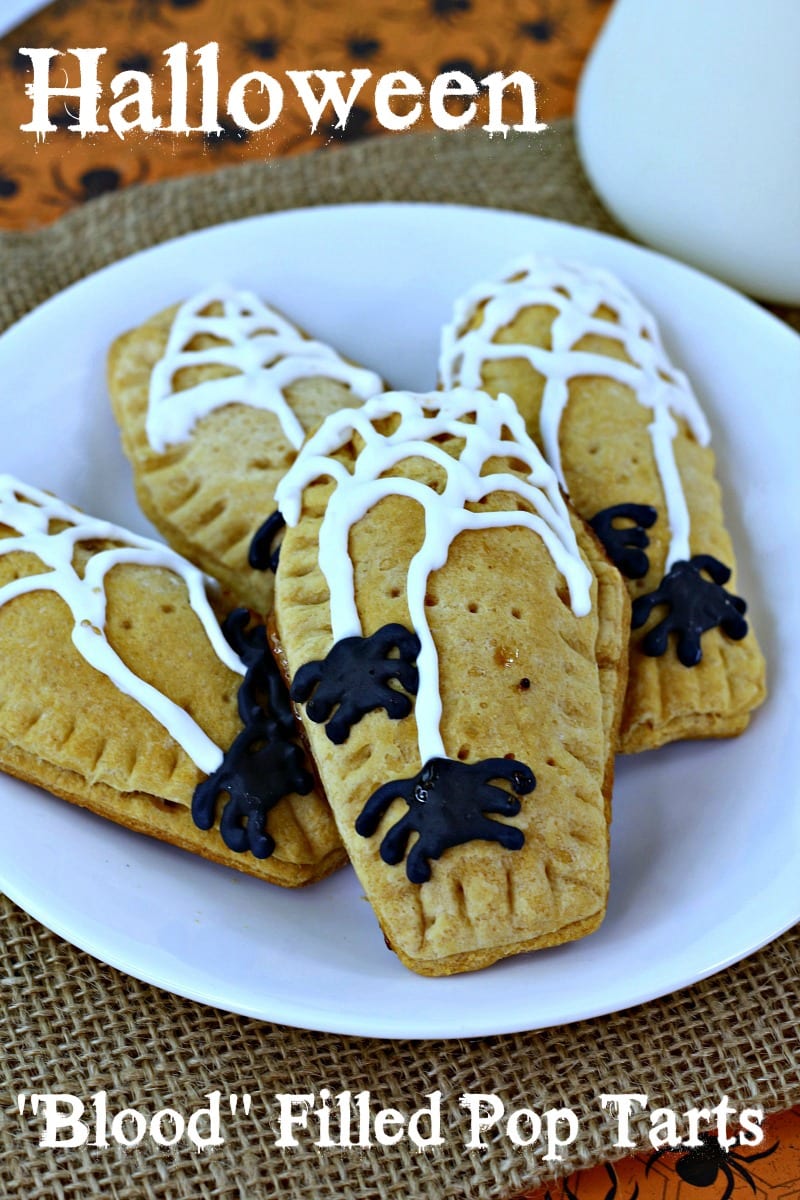 Creepy Halloween Coffin Pop Tarts That 'Bleed'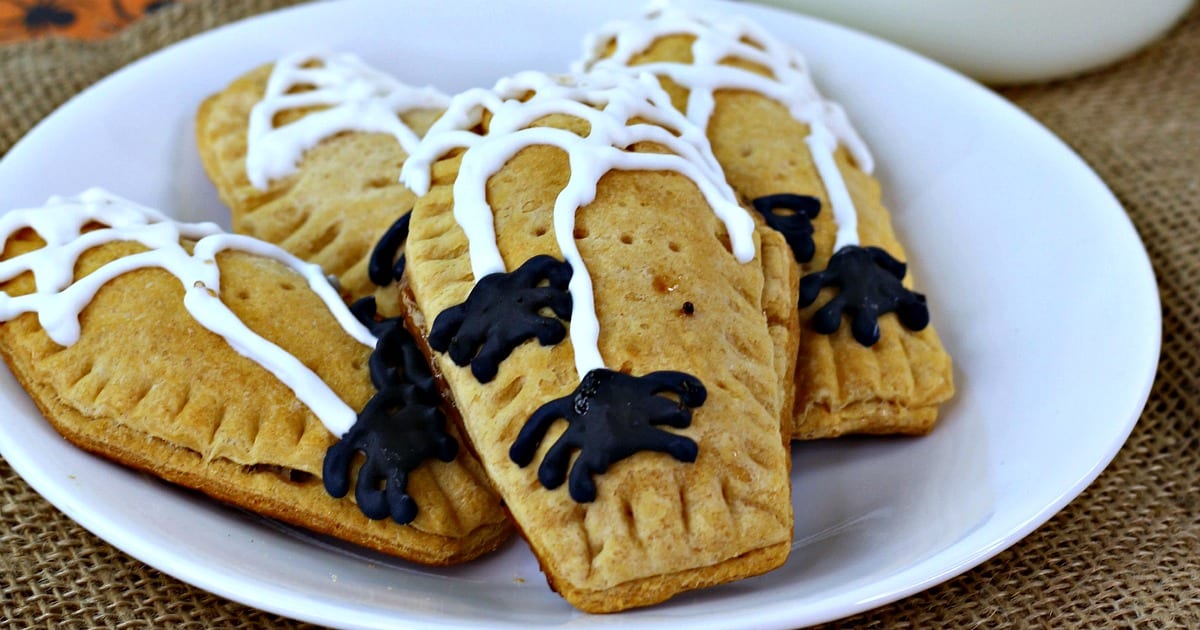 A homemade Halloween pop tart is a tasty breakfast treat, especially when it has strawberry jam 'blood' ready to ooze out when you take a bite.
The pop tarts are shaped like a coffin and decorated with a spider web and spiders, so they are spooky and cute.
This recipe is quick and easy to make, since it starts with a refrigerated pie crust.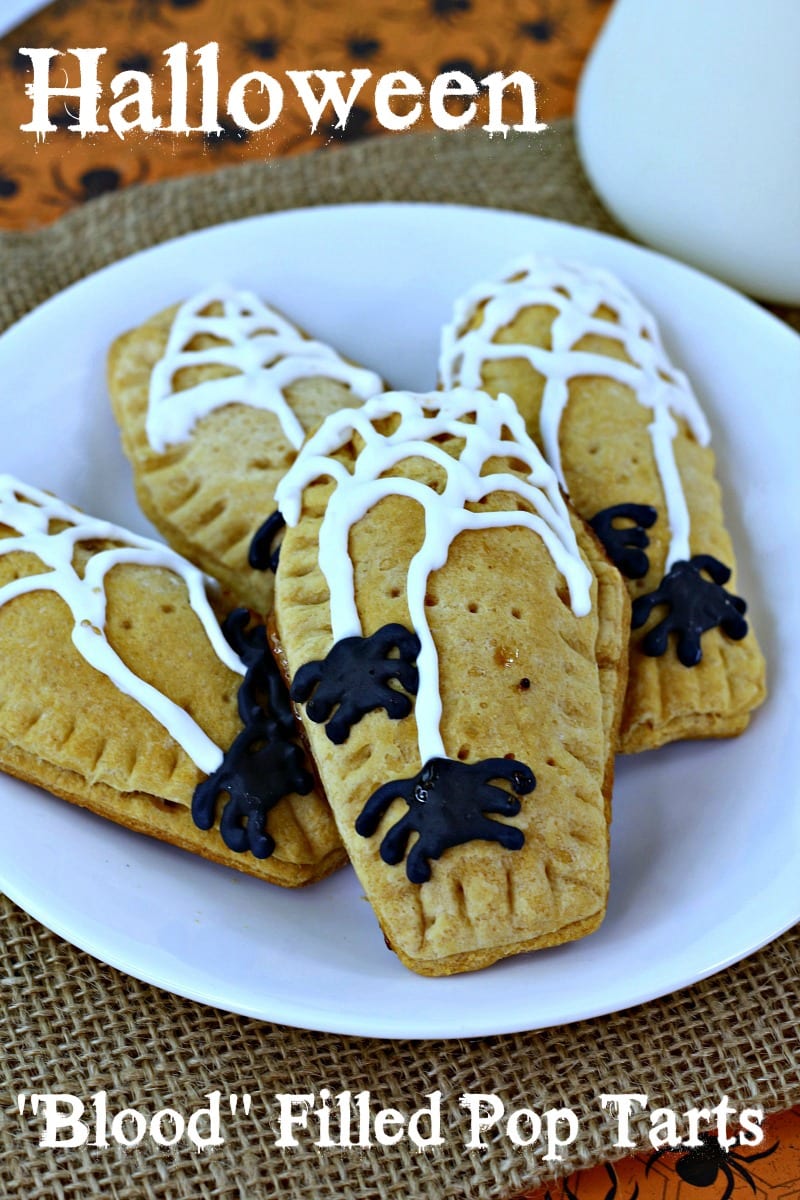 These pop tarts are filled with strawberry jam, so kids can pretend that it is blood oozing between the crusts.
Any other type of jam will do, but I prefer using one that is red or purple for a creepy 'bloody' look.
The spider web and spider designs are easy to make with tubes of cookie icing, even if you don't consider yourself an artist.
They don't have to be "perfect" to look perfectly good.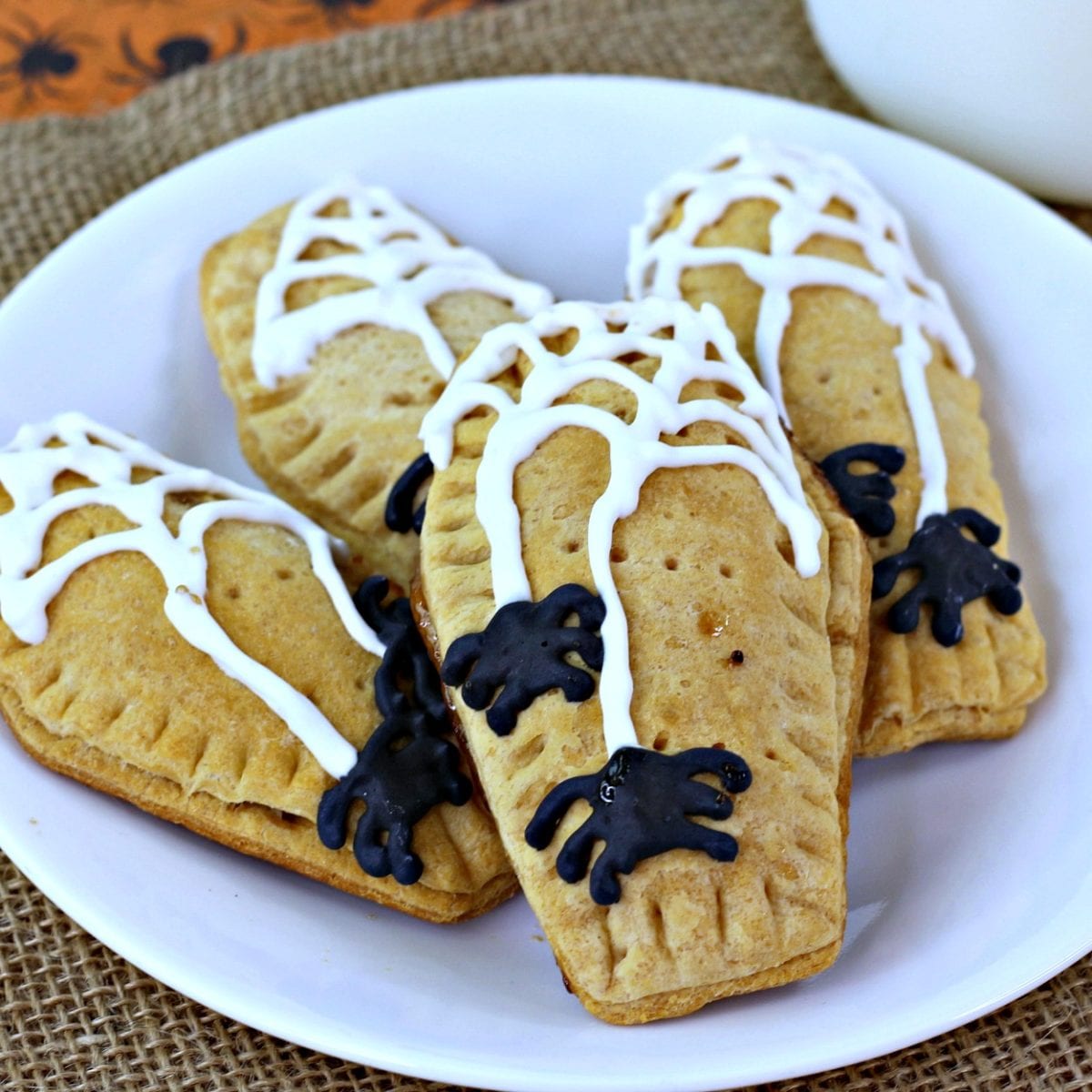 A pop tart is good for breakfast, but I'm pretty sure we have all had them at lunchtime or as a snack.
They are good to add to a lunch box and are fun to serve at a Halloween party or sell at a bake sale.
Whatever time of day you decide to eat these homemade pop tarts, they are delicious.
Happy Halloween!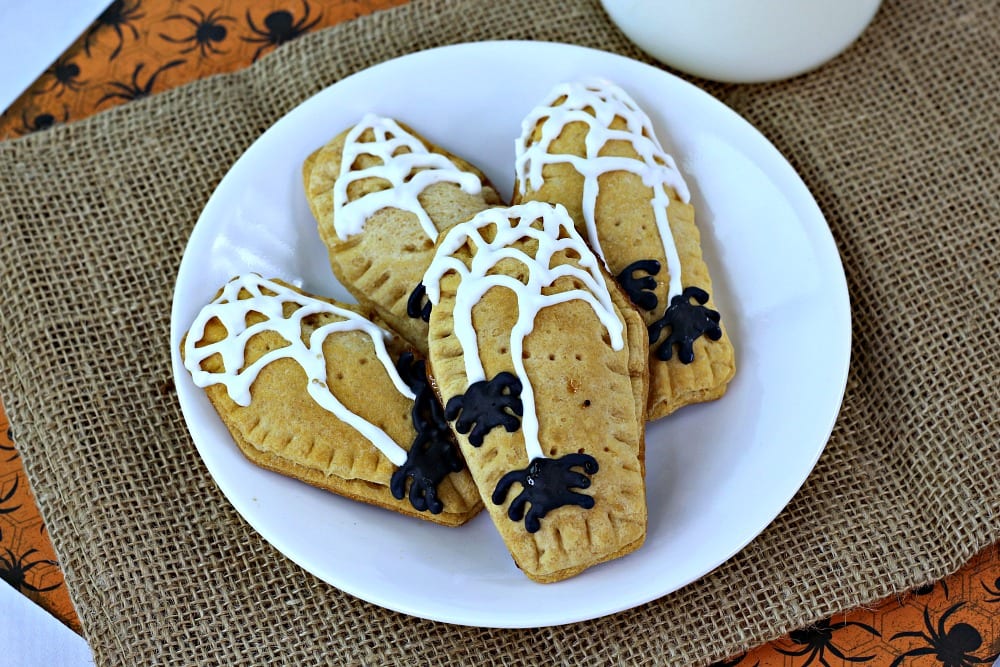 Homemade Halloween Pop Tart Recipe
Makes 6
Ingredients
1 pkg. Refrigerated Pie Crust
Flour
Strawberry Jam
1 tube White Cookie Icing
1 tube Black Cookie Icing
Supplies
Cutting Board
Coffin Cookie Cutter
Baking Sheet
Parchment Paper
Spoon
Fork
Instructions
1) Pre-heat oven to 350
2) Sprinkle a little flour on the cutting board, so that the crust won't stick.
3) Roll a pie crust out onto the floured cutting board and use the cookie cutter to cut out 6 coffins.
4) Put the coffins on a baking sheet covered with parchment paper.
5) Spoon a small amount of strawberry jam in the center of each coffin, so that is doesn't ooze close to the edges.
6) Add a little more flour to the cutting board, if needed. Then roll out the other pie crust and cut out 6 more coffins.
7) Place these coffin crusts on top of the coffins that already have strawberry jam on them.
8) Use a fork to seal each of the coffins, so that the jam doesn't ooze out in the oven.
9) Poke a few holes in the top of each sealed coffin, so that they will vent while baking.
10) Bake for approx. 20 minutes until light brown.
11) Remove from oven and allow to cool completely.
12) Use the cookie icing tubes to make a white spider web and two black spiders on top of each pop tart.
13) Let the icing set for 30 minutes or more before serving.
More from Mama Likes To Cook
Check out the rest of my vegetarian recipes, so you can get more great ideas for baking, cooking, blending and juicing.
Deals for Halloween
Halloween Drink Recipes
Halloween Food Recipes
Hotel Transylvania Recipes
Shopping Tips
For a beautiful assortment of kitchen necessities and food gifts for the whole family, check out the deals at these online stores.
Are you ready to have some delicious fun in the kitchen?