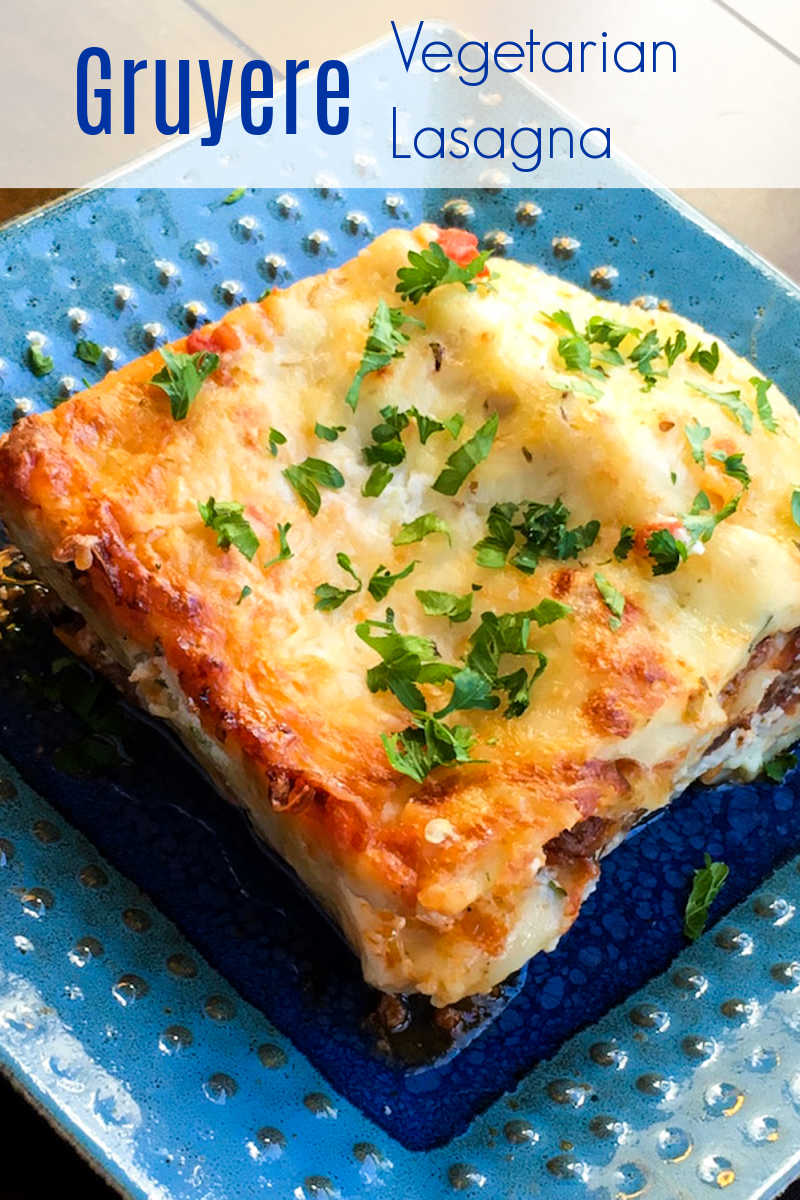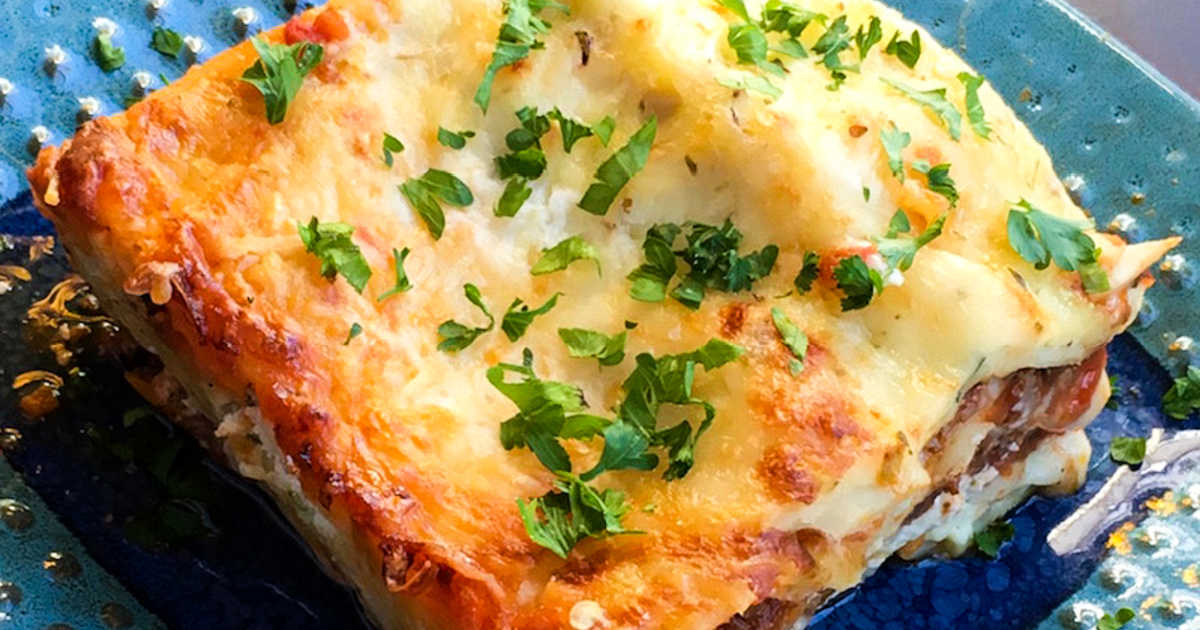 This Gruyere vegetarian lasagna is actually made with five different types of cheese, but it's the Gruyere that is the star of the dish.
Ricotta, mozzarella, Asiago, parmesan and Gruyere are layered with pasta, tomato sauce and Italian seasoning.
This is great for vegetarians, but is satisfying enough for all to enjoy.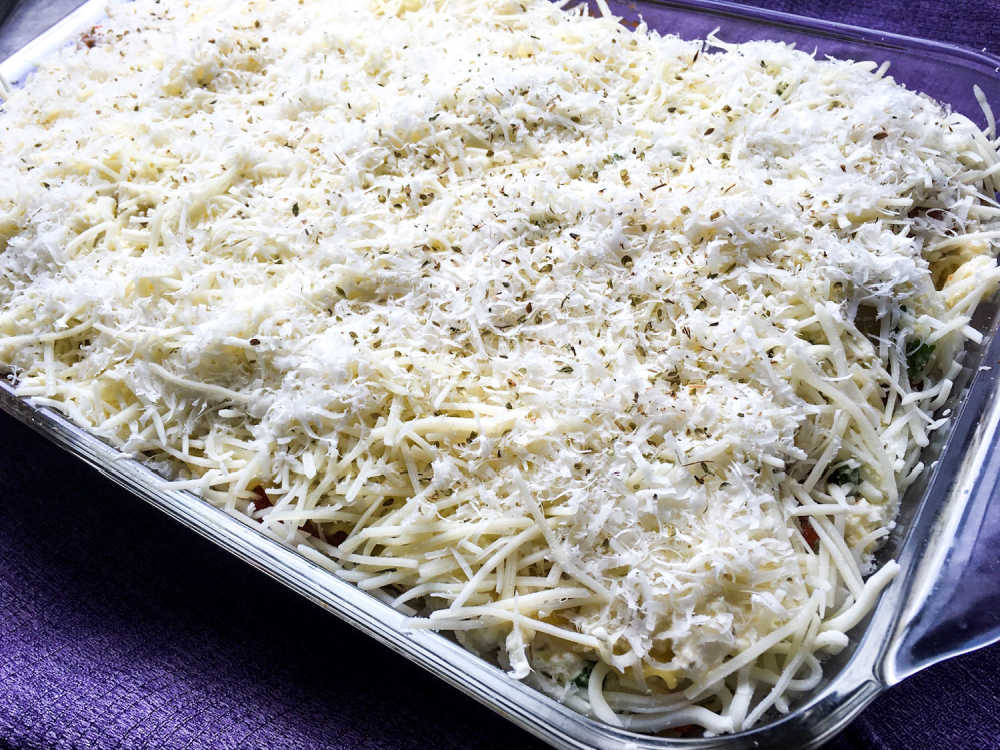 Gruyere is a cows milk cheese that comes from Gruyères, which is a town in Switzerland.
The taste of this cheese is nutty and a bit sweet, which is a tasty addition to the traditional lasagna flavors.
Lasagna looks impressive, but is simple to assemble and bake.
If you've got leftovers, it is wonderful reheated the next day.
Gruyere Vegetarian Lasagna Recipe
Prep time: 20 minutes
Cook time: 50-55 minutes
Servings: 4-6
Ingredients
4 cups Pasta Sauce
12 Lasagna Noodles (cooked according to package directions and dried thoroughly)
1 24 oz. Ricotta Cheese
1 Egg
3 T Italian Seasoning
½ cup Fresh Parsley
Salt and Pepper to Taste
8 oz. Mozzarella Cheese, shredded
8 oz. Gruyere Cheese, shredded
¾ cup Parmesan Cheese, grated
¾ cup Asiago Cheese, grated
Optional Garnish: Additional Parsley
Supplies
Mixing Bowl
Measuring Cup
Measuring Spoons
13″x9″ Glass or Ceramic Baking Dish
Nonstick Cooking Spray
Aluminum Foil
Instructions
1) Preheat oven to 375°.
2) Add ricotta cheese, egg, parsley and 2 T of Italian seasoning to a bowl. Stir to combine. Add salt and pepper to taste and set aside.
3) Lightly coat the baking dish with nonstick cooking spray. Add a thin layer of pasta sauce and top with 3 lasagna noodles. top with thin layers of the ricotta cheese mixture, shredded mozzarella, Gruyere, Parmesan and Asiago.
4) Repeat 3 the same layers 3 more times and sprinkle the remaining 1T of Italian seasoning on top.
5) Cover with aluminum foil and bake in the preheated oven for 30 minutes.
6) Remove foil and bake for another 20 minutes.
7) Remove from oven and let the lasagna rest for about 20 minutes before slicing.
8) Serve and enjoy!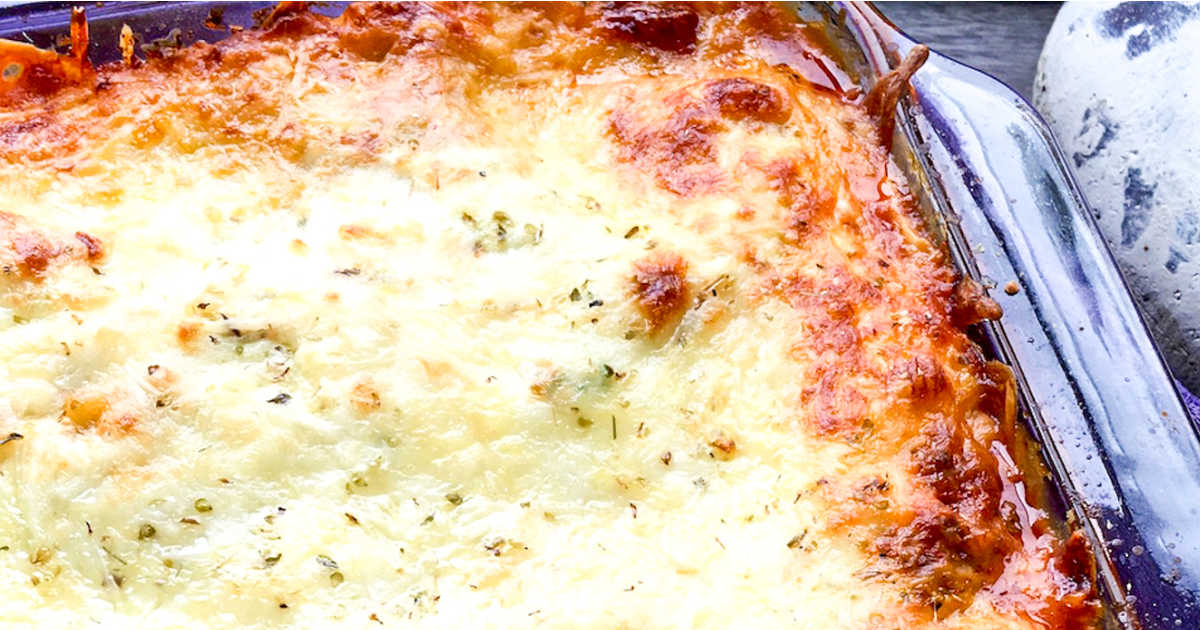 More from Mama Likes To Cook
If you are looking for a sweet something, check out my dessert recipes.
And following are a few more of my delicious dinner recipes.
Then take a look at the rest of my vegetarian recipes, so you can have even more delicious fun in the kitchen!