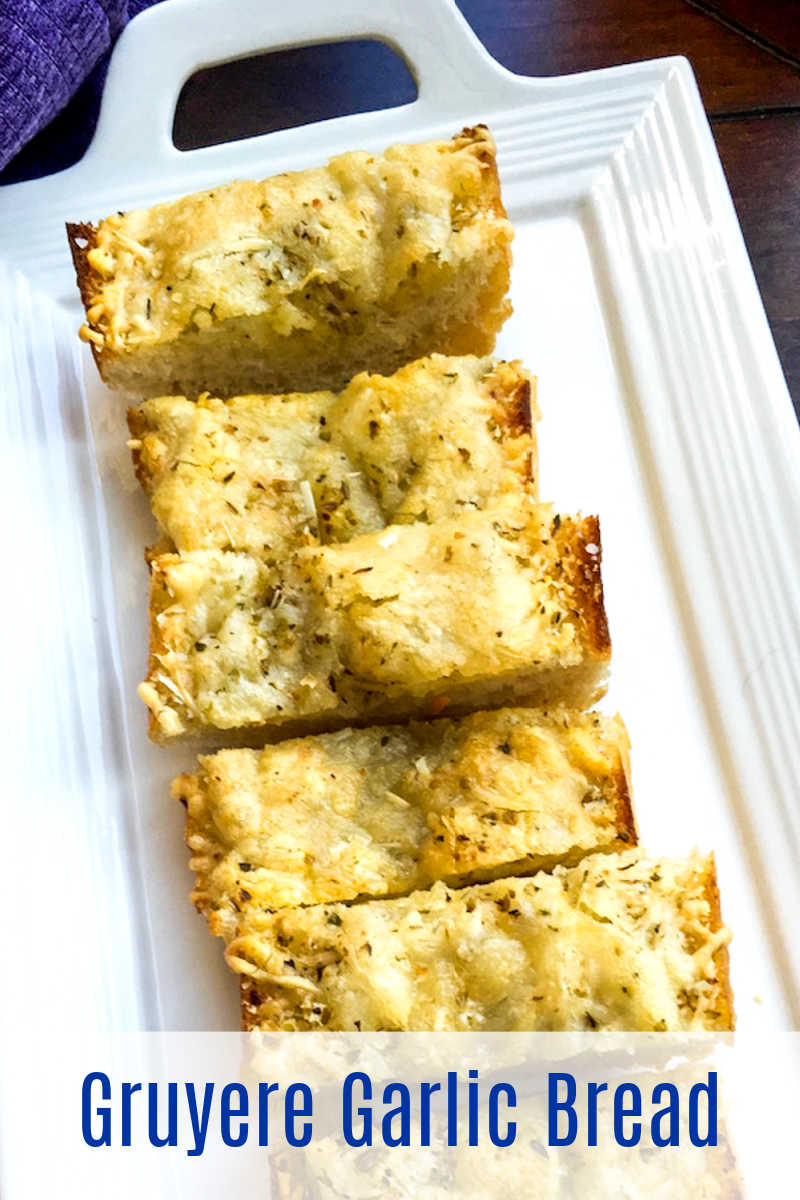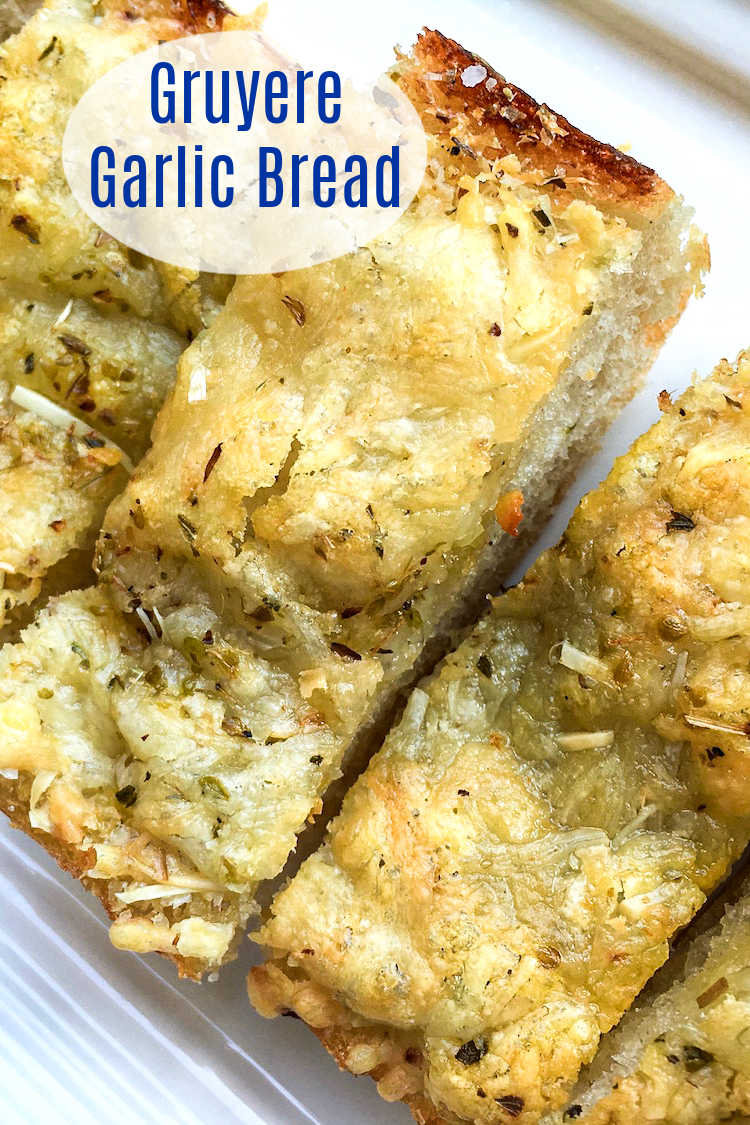 Easy Garlic Cheese Bread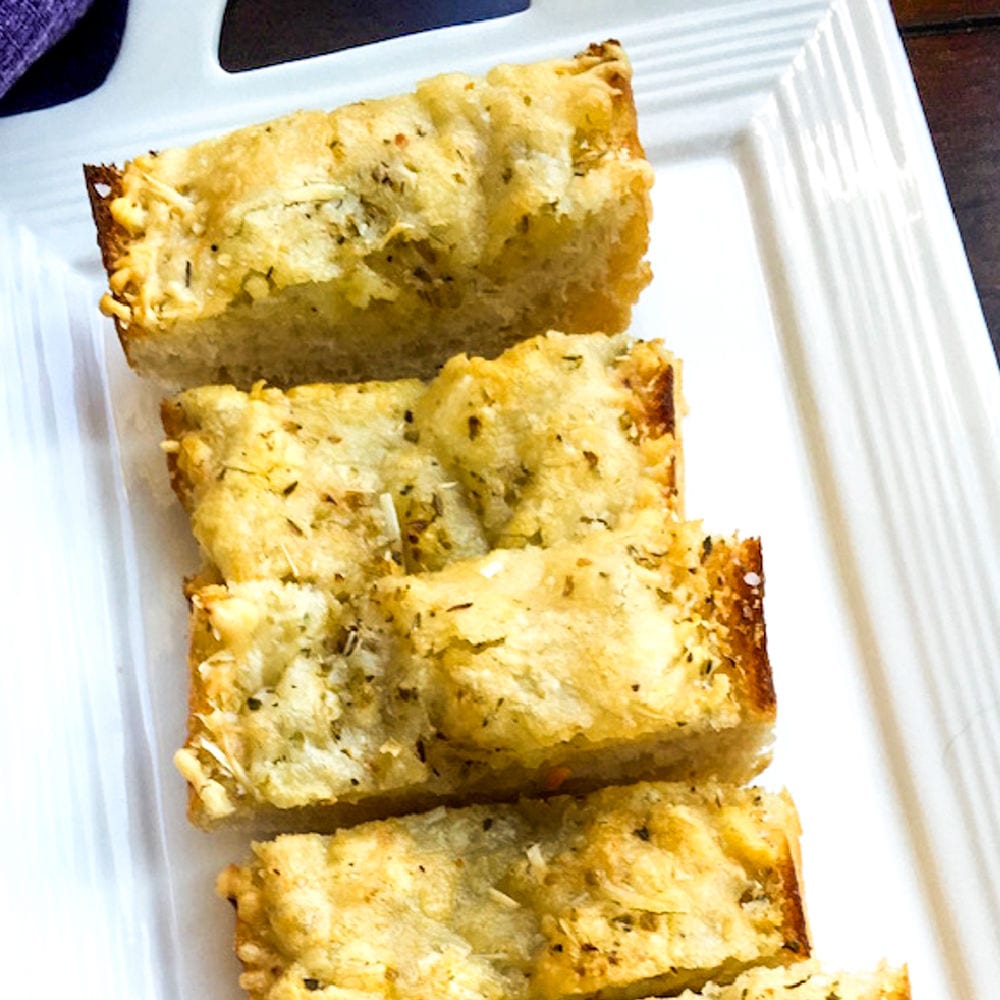 Regular cheese bread is good, but cheesy gruyere garlic bread fresh from the oven takes deliciousness to a whole new level.
This easy recipe is great served as an appetizer or as part of the meal.
Some of you may enjoy dipping it in marinara sauce, but I prefer it as is.
Gruyere is one of my favorite types of cheese to serve on a cheese plate, but this hard cheese is also wonderful when it is melted.
The cows milk cheese comes from Gruyères, which is a town in Switzerland.
It's flavor is nutty and a bit sweet, which is a perfect compliment to the garlic and other ingredients in this tasty baked cheese bread.
Enjoy!
Gruyere Garlic Bread Recipe
Prep time: 10 minutes
Cook time: 12 minutes
Servings: 4
Ingredients
1 loaf Ciabatta Bread (unsliced)
¼ cup Butter
1 T Minced Garlic
3 T Extra Virgin Olive Oil
2 T Basil
1 cup Grated Parmesan Cheese
1 cup Grated Gruyere Cheese
Salt and Black Pepper to Taste
Supplies
Bread Knife
Rimmed Baking Sheet
Parchment Paper or Silicone Baking Mat
Small Saucepan
Measuring Cup
Measuring Spoons
Pastry Brush
Cheese Grater
Instructions
1) Preheat ove to 350° and line a baking sheet with parchment paper or a silicone baking mat.
2) Slice ciabatta in half lengthwise and place the halves on the prepared baking sheet.
3) Melt the butter in a small saucepan on medium heat. Mince garlic and add to the saucepan. Cook for a few minutes until garlic is soft. Remove from heat.
4) Stir in olive oil and basil, so that they are thoroughly combined. Brush both halves of the bread with the garlic butter mixture.
5) First, top both halves with grated parmesan cheese. Then, top with the gruyere. Add salt and pepper to taste.
6) Bake in preheated oven for 8 to 10 minutes until cheese is melted and starting to brown. Remove from oven and let cool slightly before slicing.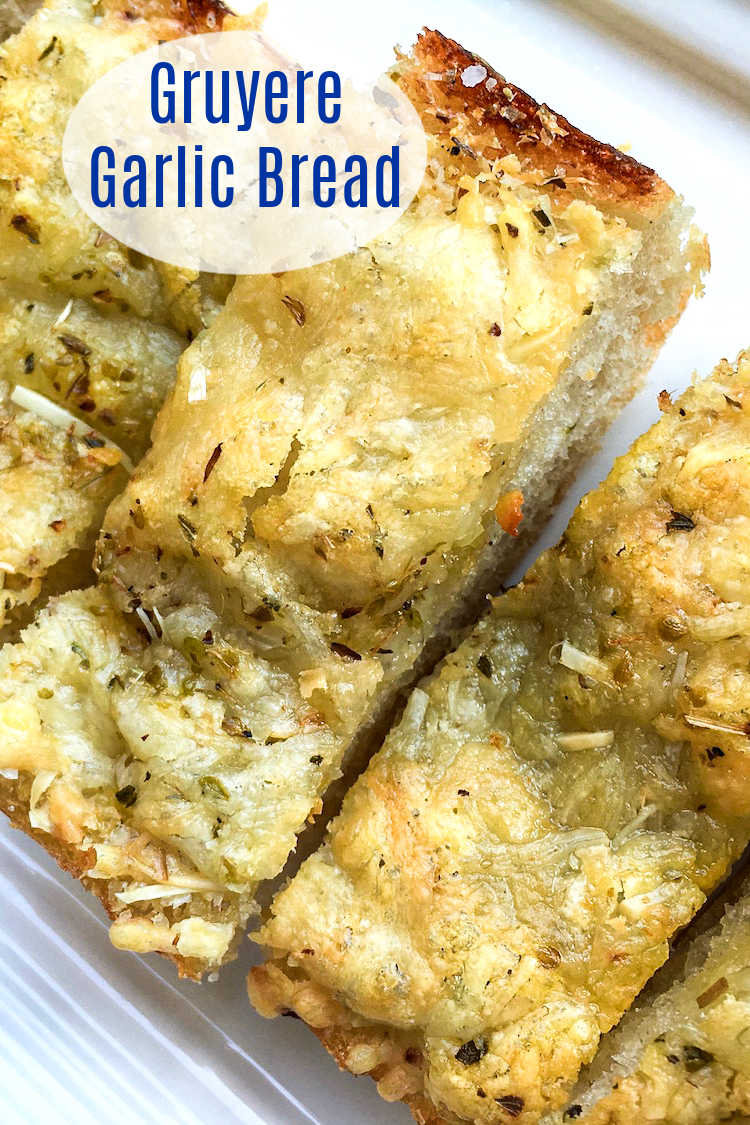 More from Mama Likes To Cook
Check out my other appetizer recipes, so you can get more snack inspiration.
Following are a few of my delicious guacamole recipes:
Then take a look at the rest of my vegetarian recipes, so you can have even more delicious fun in the kitchen!