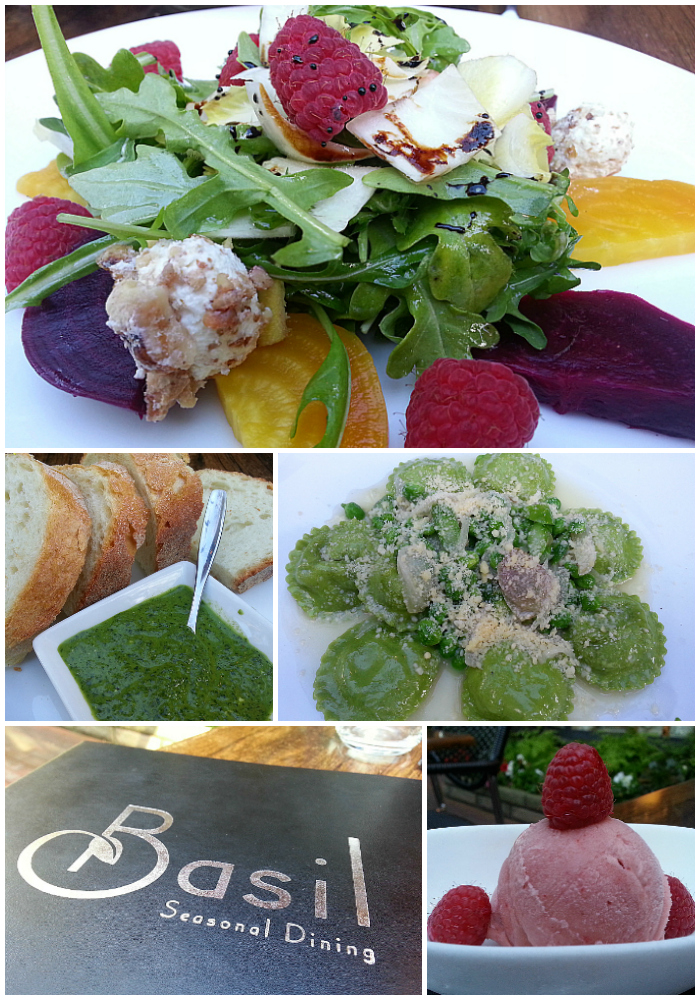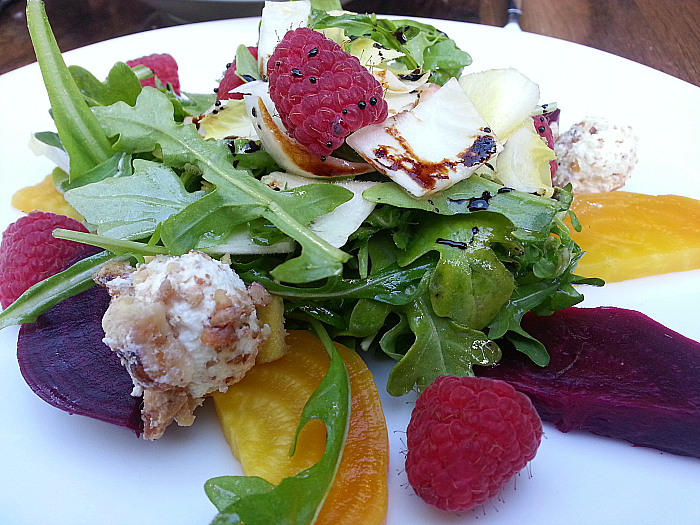 Basil Seasonal Dining
Doesn't that roasted beet salad look amazing? It was, and so was everything else I tried at Basil Seasonal Dining in Carmel.
Before I went to Carmel by The Sea, I asked a friend for recommendations. She immediately suggested this restaurant and, yes, it was perfect for me.
I loved all of the fresh ingredients and there were plenty of vegetarian dishes for me to choose from.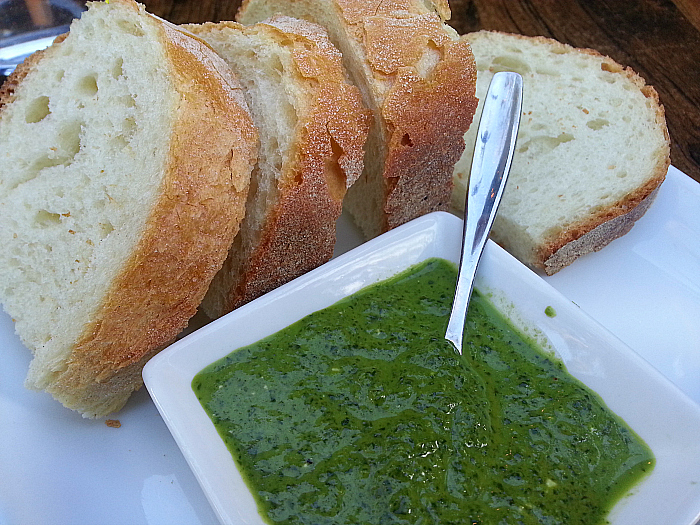 The Carmel area is the perfect location for a farm to table restaurant.
Fruit, vegetables, seafood, meat, poultry and dairy products can all be locally sourced.
Chef Soerke Peters changes up the menu depending upon what is currently available.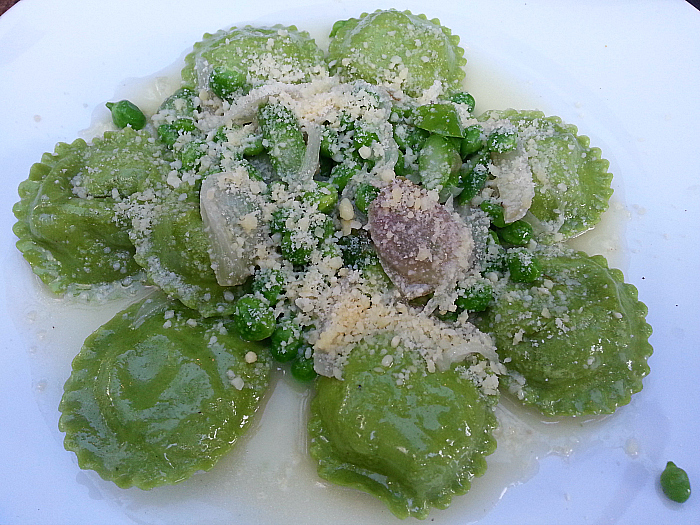 I had a fresh and filling vegetarian ravioli with English peas.
My friend eats seafood and had the grilled octopus from the small plates menu.
The presentation was unique and she loved the flavor and texture of the octopus.
The fresh fruit sorbet was the perfect ending to a great meal.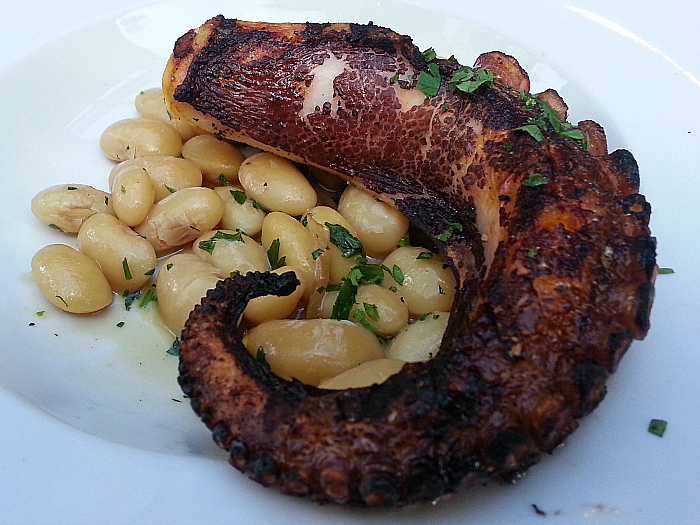 Reservations are recommended. We were there on a weeknight and the inside tables were full.
We were able to get a table outside right away, which is what I would have chosen anyways.
Heaters and blankets were available, but I was fine and enjoyed the fresh air.
I plan to go back to Basil the next time I'm in Carmel by The Sea and am looking forward to seeing the new seasonal dishes that Chef Soerke creates.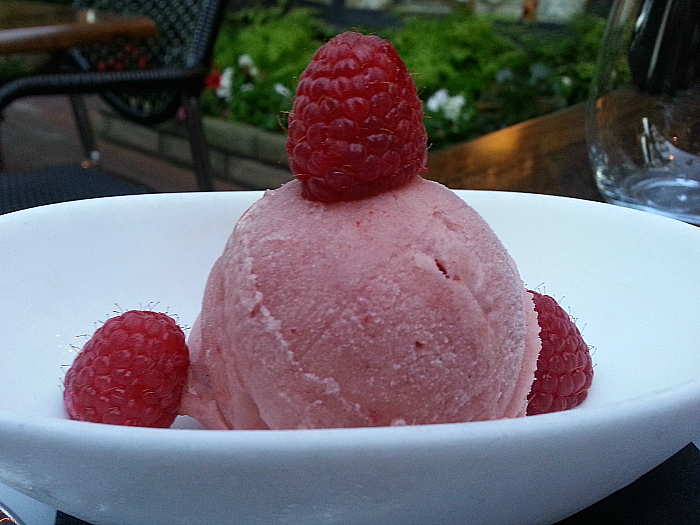 Basil Seasonal Dining
San Carlos Street
Carmel-By-The-Sea, California 93921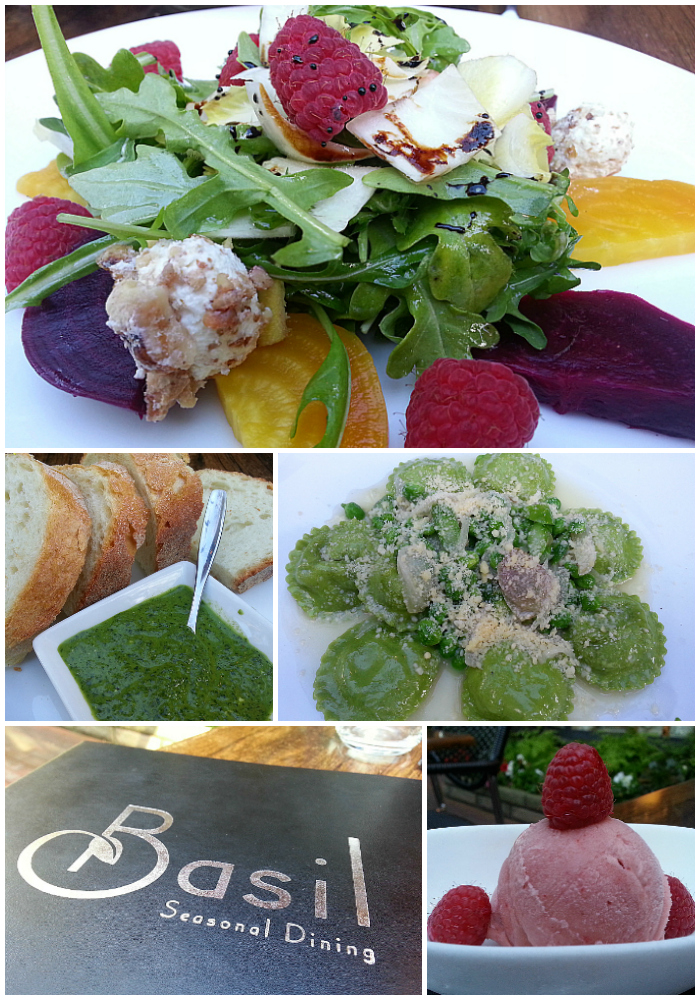 Check out my other food travel articles, so you can plan your next adventure.
Then, take advantage of these great Monterey County hotel deals.