900 Bayside Drive
Newport Beach, CA
949-721-1222
Ahhhhh…. this lovely view is the perfect setting to enjoy the fabulous menu at Bayside.
I attended a media event to try out their Summer 2 course prix-fixe menu. It's a great deal at under $20 per person.
The menu looked great. I was happy that I was there with someone who likes to share. We each ordered different things, so we could sample each other's food.
The food is all beautiful and there are some unique flavor combinations. The flavors are distinct, yet they work together well. The chef uses fresh fruits, fresh vegetables and local seafood.
To start, I had the Summer Salad that included fresh nectarines, grapes, blue cheese, onion and pistachios on a bed of greens. The salad was large enough that I could have called it a meal by itself.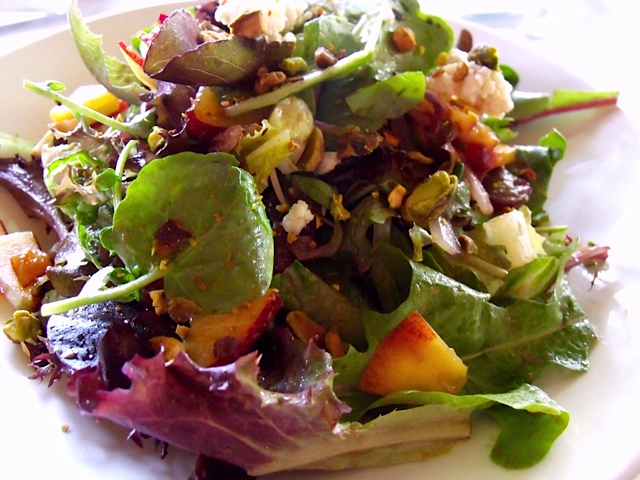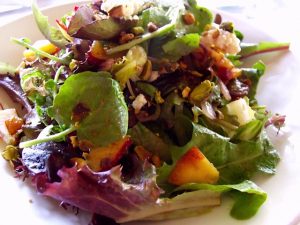 The Green Pea Soup with Mint was delicious. I wouldn't have thought to combine mint with peas, but it worked very well.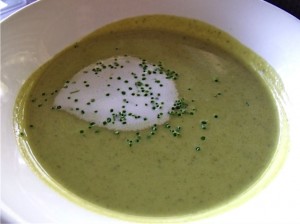 For the second course, I chose Sauteed Tiger Prawns with Green Risotto. Yes, this dish was beautiful and tasted as good as it looked. The risotto is a specialty of the chef – creamy and full of flavor.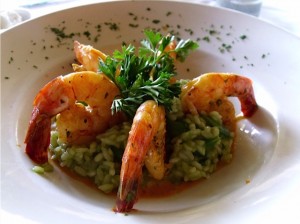 The Grilled Swordfish is served on lemon risotto and topped with heirloom tomatoes and a green bean salad. It was all good, but the lemon risotto was a standout. The chef obviously knows how to prepare risotto just right.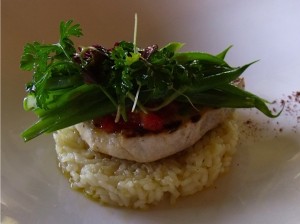 Yes, I was completely full after the two courses.
However, I felt it was necessary to sample the desserts, so I could be more complete with my review 😉 And, it was really hard to choose just one, so we ordered a dessert trio to share. It was definitely impressive and caused other diners to ooh and ahh.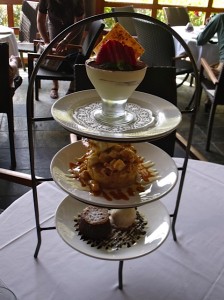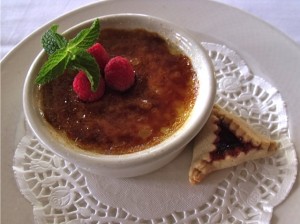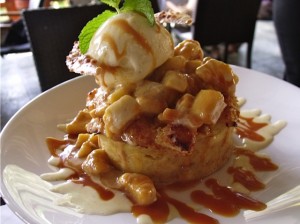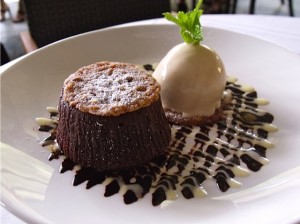 This was my first time at Bayside and I do plan to go again. It's a great place for a meal, light bites or just dessert.
They recommend that you call ahead for reservations, especially if you have a special table request. If you like dining outside, I would recommend a table on the patio with a view of the water.
HOW TO CONNECT – You can like them on Facebook and follow them on Twitter.
Disclosure: Sponsored event. Opinions are mine.