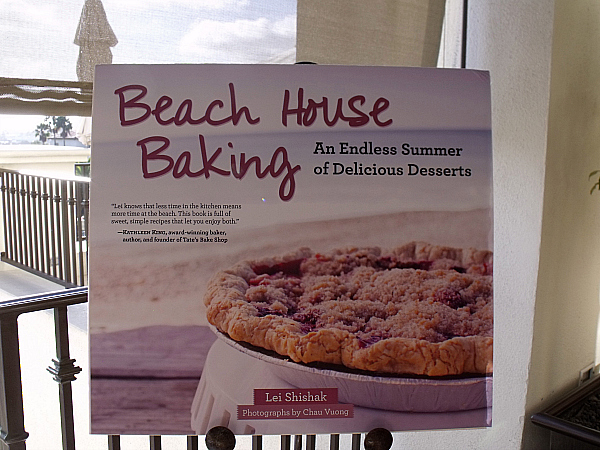 Have you been to the Sugar Blossom Bake Shop in San Clemente, California? Owner, Chef Lei Shishak, bakes up a variety of sweet treats that look and taste great.
In her new cookbook, Beach House Baking, she shares her recipes, personal stories and tips and tricks to help you get good results in the kitchen.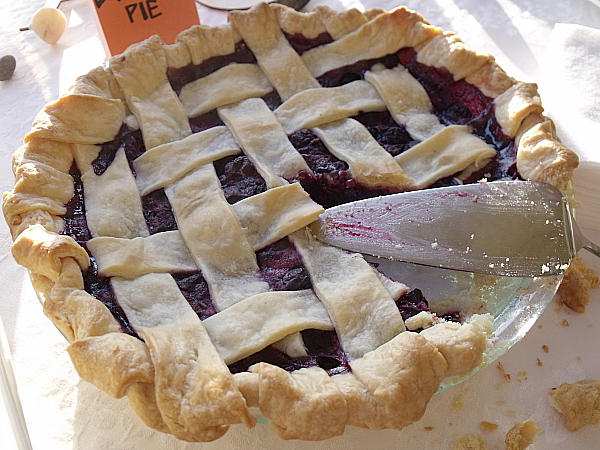 I attended a cookbook launch party at the beautiful St. Regis Monarch Beach in Dana Point. The party was held on the balcony of the Stonehill Tavern where Lei used to work as the pastry chef for the restaurant. The ocean view was gorgeous and it was the perfect spot to sample these beach themed desserts.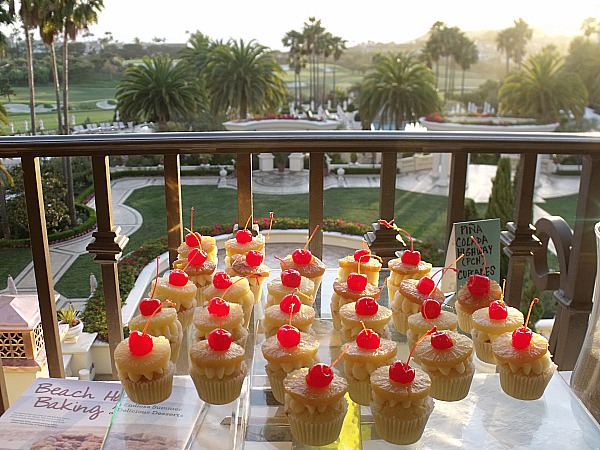 There are 100 recipes in the book – cupcakes, cookies, pies … even frozen pops and beverages. Each individual treat looks beautiful and tastes great. They would be wonderful to serve to guests or give as gifts.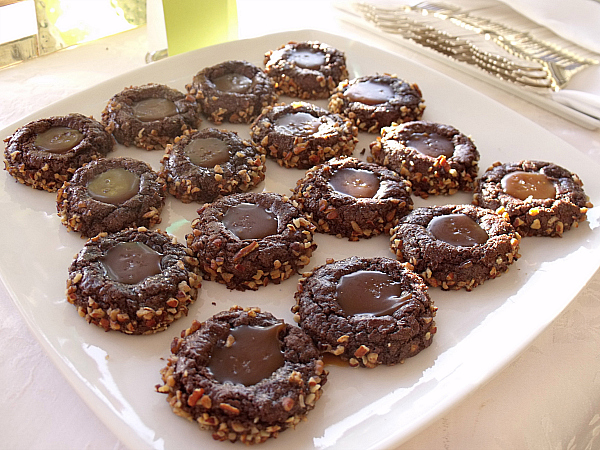 When I was a kid, I could eat large quantities of sugary treats. Now that I'm an adult, I still like treats but don't want to overdo it. Each of the recipes that I tried was sweet, but not too sugary. They still feel like dessert, but the flavors of the other ingredients really come through. Since the flavor is so good, I can actually eat just one cookie and feel perfectly satisfied.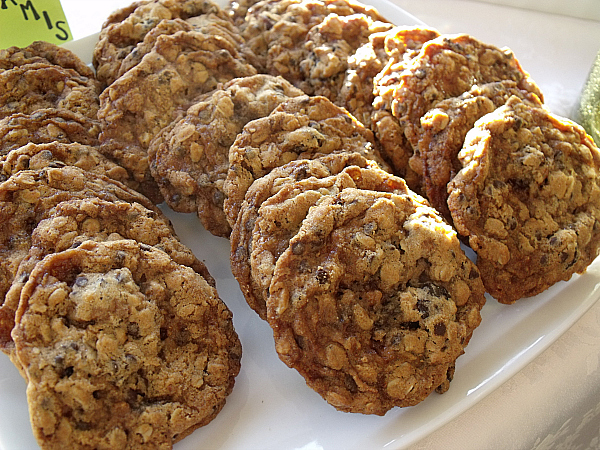 The cookbook has a wonderful, warm feeling. Now that I've met Chef Lei and read her stories, I can see how authentic the cookbook is. Her personality and passion for baking really come through in the book. She puts her heart into her baking and wants to teach you how to do it, too!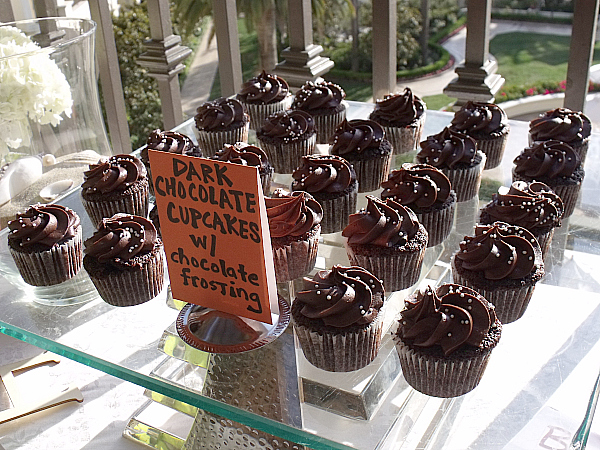 Beach House Baking
An Endless Summer of Delicious Desserts
by Lei Shishak
isbn 978-1628737684
Pub. date 5/20/14