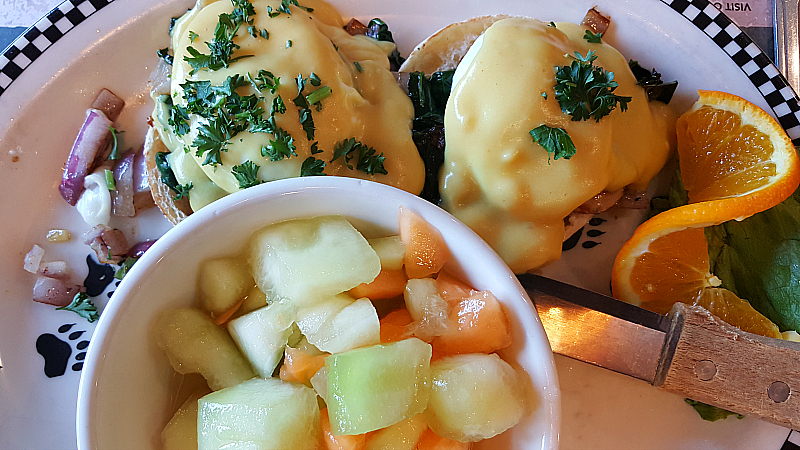 Yes, I have finally been to a Black Bear Diner!
They have locations throughout the Western United States, but somehow I hadn't even heard of the restaurant until a billboard on the 5 Freeway beckoned me.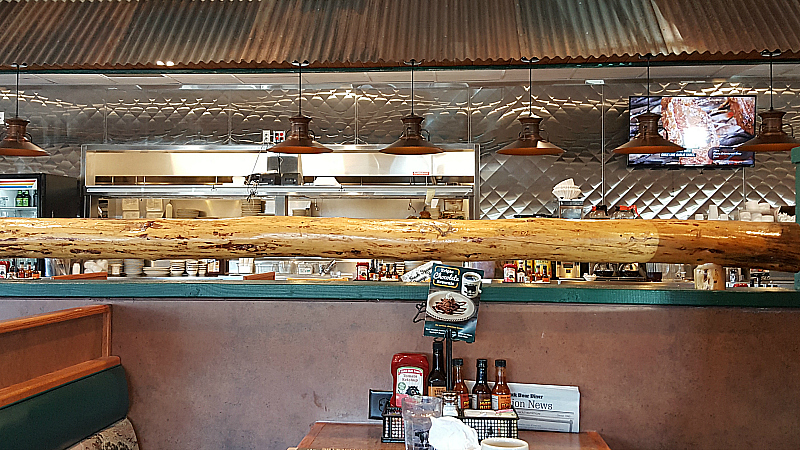 The restaurant is located in Arvin next to the Outlets at Tejon that sprung up surrounded by open fields and farm land just north of the Grapevine.
It's a place where people stop on their way to somewhere else.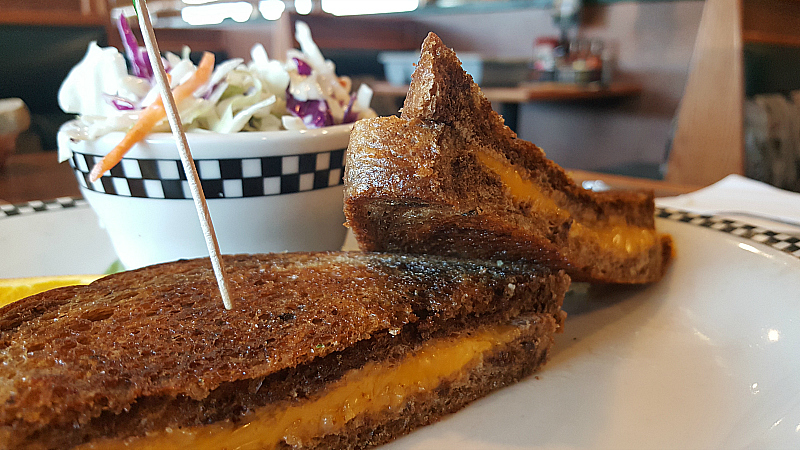 This restaurant serves up American food in large portions. From what I saw, burgers, pie and hand scooped milk shakes are quite popular. Breakfast is available all day.
They've also got "Little Less" sections on the menu that they say are ideal for seniors and others with lighter appetites.
I'm not a senior, but a lighter portion was perfect for me. I had the grilled cheese with coleslaw. Other options for the side include French fries, salad, soup or homemade Parmesan chips.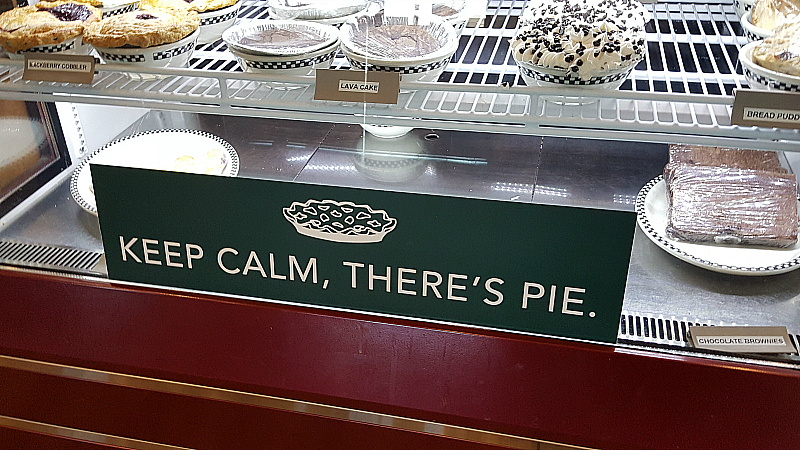 Our server was chatty and friendly. Prices were reasonable.
This was a nice place to stop before finishing the final leg of my journey.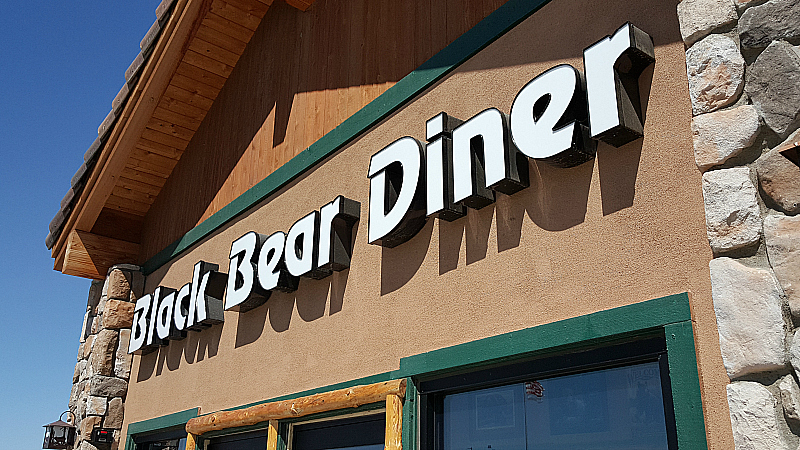 5542 Laval Rd.
Arvin, CA 93203

Check out my other food travel articles, so you can plan your next adventure.