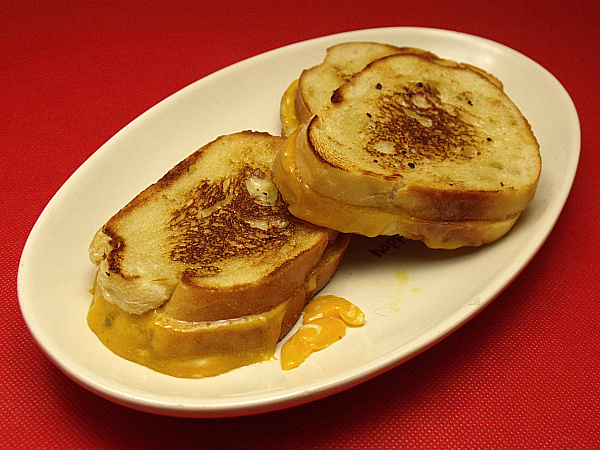 When I was in elementary school oh so many years ago, I remember seeing a commercial for mayonnaise on TV. They suggested using mayonnaise instead of butter for grilled cheese sandwiches. I tried it and this has been my preferred way of making grilled cheese ever since.
daRosario Black or White Truffle Mayonnaise is a wonderful alternative to regular, plain mayo that gives my grilled cheese a grown-up taste. The mayo has bits of truffles in it, so the flavor really comes through.
I like this particular bread and cheese combination with the Black Truffle Mayonnaise, but I also enjoy other types of bread and cheese with the White.
Black Truffle Grilled Cheese
Ingredients:
French Bread
Cheddar Cheese
daRosario Black Truffle Mayonnaise
Instructions:
Spread a thin layer of Truffle Mayonnaise on both sides of the bread. Add a couple slices of cheese in between two slices of bread.
Cook in a skillet or panini press until bread is toasty and cheese is melted.