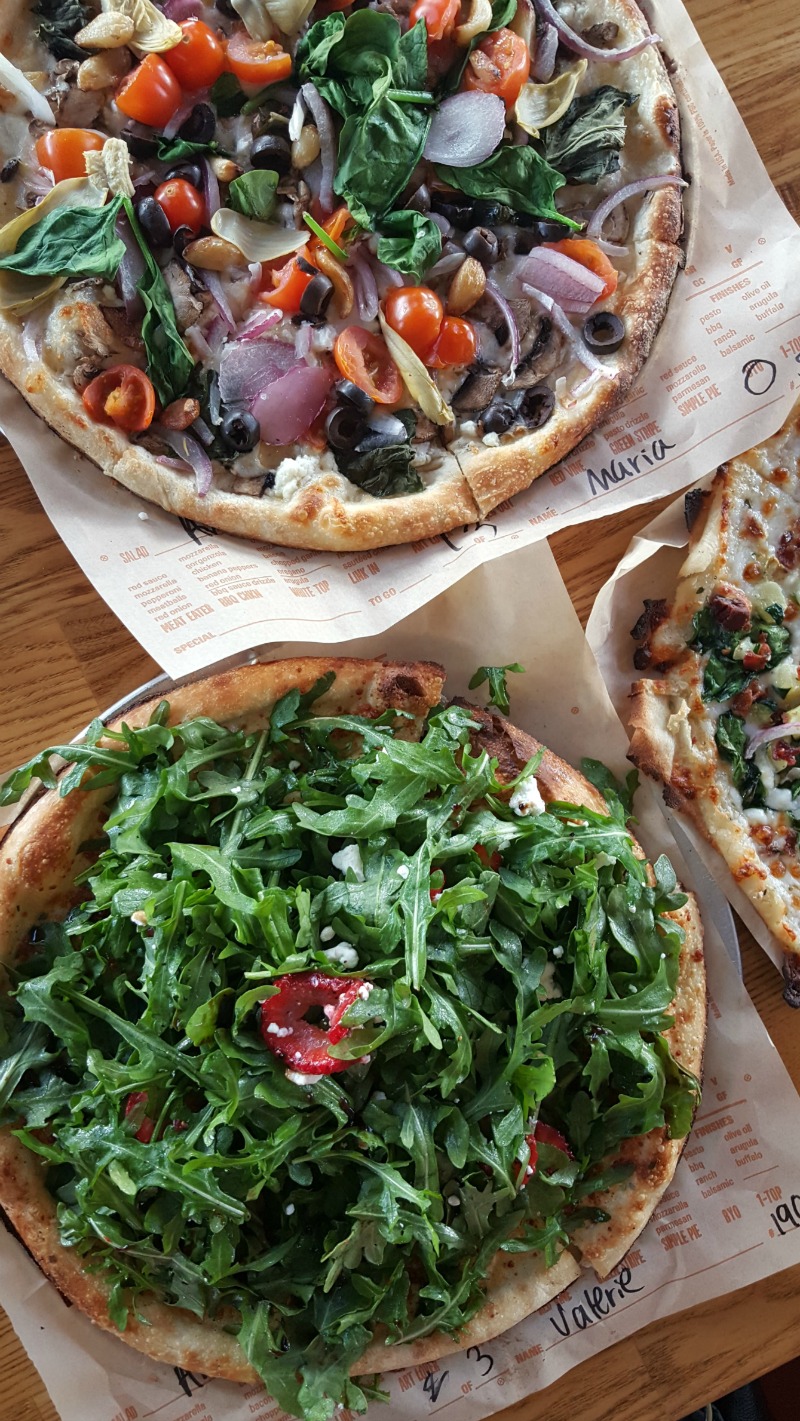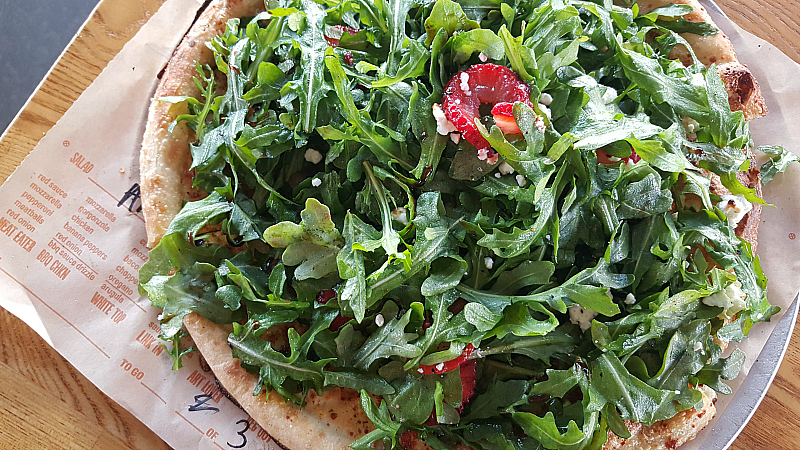 A recent visit to the Outlets at San Clemente included lunch, and Blaze pizza was a great choice. I love the trend of restaurants welcoming custom orders, so everyone can have exactly what they want.
I opted for a salad pizza, which is just what it sounds like - a pizza with a salad on it. The pizza crust was cooked to perfection, and then it was topped with an arugula and fresh fruit salad.
My friends customized their own pizzas with their choice of sauce, cheese and other toppings. Blaze even offer a gluten free crust at an extra charge, which one of my friends ordered.
Photo Gallery