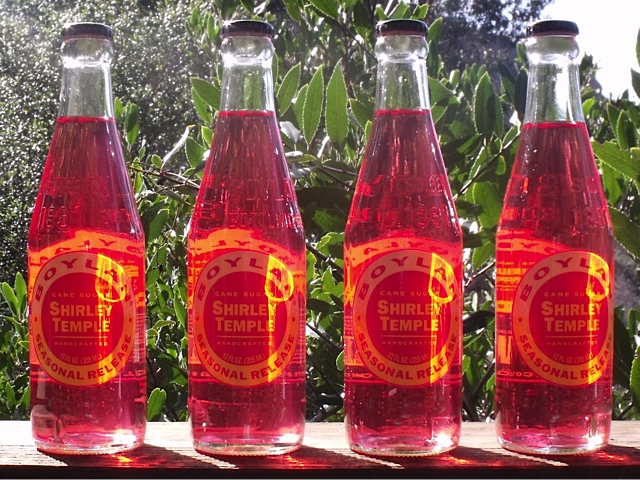 Boylan sodas have a fun retro look and taste. It's not just a 'look.' They've been handcrafting beverages since 1891. The first beverage was a Birch Beer elixir. They still sell Birch Beer and have added many other classic flavors to their line.
These limited edition Shirley Temples bring back happy childhood memories.
I'm reminded of how different things were in the 1970's. When I was in elementary school a friend's parents would often bring us along when they went out for drinks. Nobody thought it was strange for 2 little girls to be hanging out in a bar. We would get our own table and order Shirley Temples with cherries in them and have them "put it on the tab." We thought it was so much fun to have pretty drinks that were made especially for kids.
Boylan's Shirley Temple soda is a limited edition creation that will only be around for a short time.
It's made from real cane sugar and tastes exactly like a Shirley Temple should.
CONNECT – You can like Boylan on Facebook and follow them on Twitter and Pinterest.