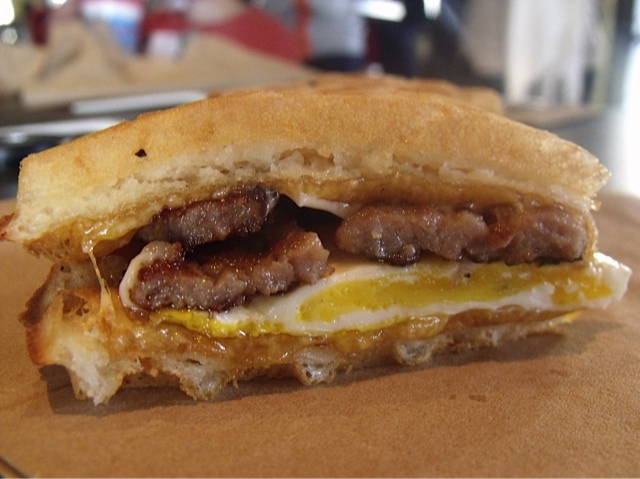 Bruxie
Gourmet Waffle Sandwiches
22205 El Paseo
Rancho Santa Margarita, CA 92688
949-207-6570
Sun – Thurs 8am – 9pm
Fri – Sat 8am – 10pm
Waffles for breakfast, lunch and dinner? Yes, please!
Bruxie has both sweet and savory waffles. There are some of the usuals and a wonderful assortment of very unique creations.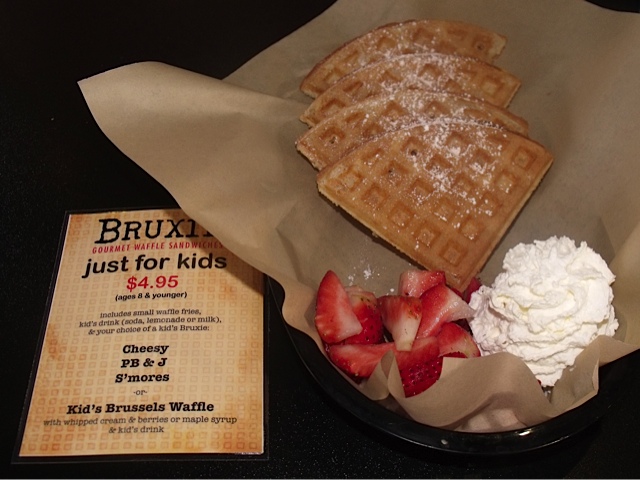 The regular menu selection is kid friendly, but they've just launched a new kids' menu that has special meals that are sized for kid sized appetites. There are 4 choices for kids up to age 8: Cheesy, PB&J, S'mores and a Kid's Brussels Waffle. Each one includes a kid's drink and is priced at $4.95.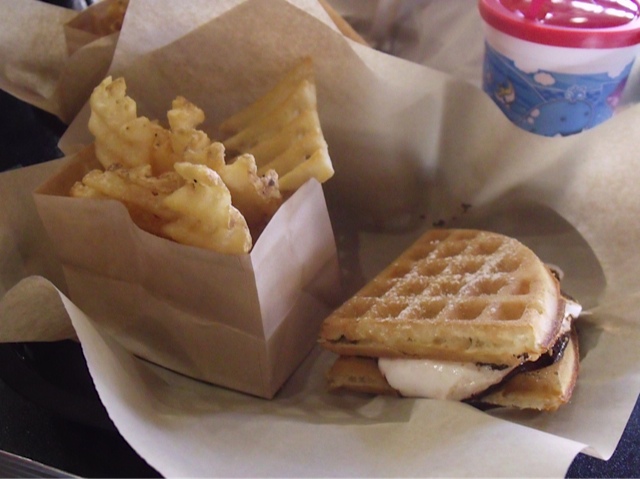 The menu for those of us who are over 8 years old is quite fabulous. These really are gourmet treats and not "just waffles." The warm and crispy waffles are just perfect when combined with gourmet ingredients.
My favorite savory waffle is a vegetarian Roasted Mushroom & Goat Cheese Waffle. When they brought it out, I knew this was bliss on a plate. The waffle is made with Laura Chenel's Chevre goat cheese, mushrooms, fresh basil, arugula and a balsamic reduction that really brings out all the flavors.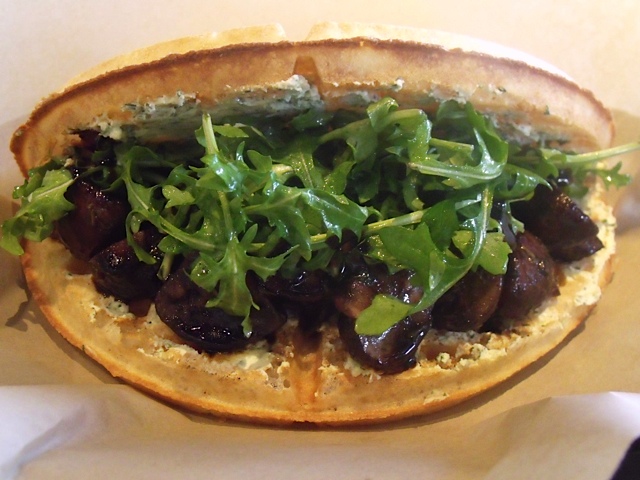 Those of you who enjoy seafood may want to try the Smoked Salmon & Dill Cream Cheese Waffle. In addition to the fresh salmon and herbed cream cheese, it also has cucumbers and chives. It's perfect for a warm Spring day.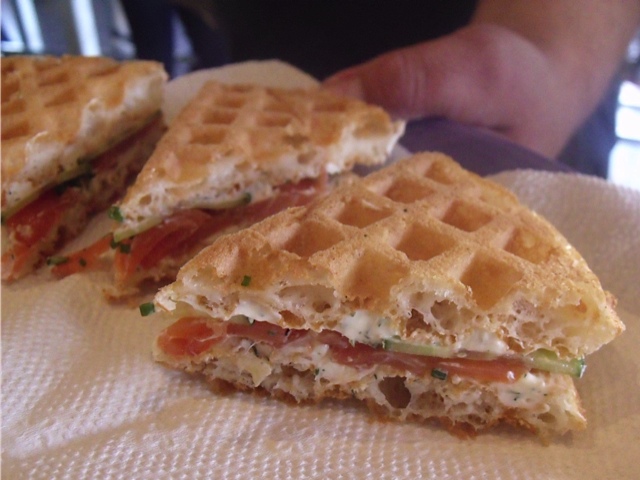 If you somehow still have room after eating a waffle, their Wisconsin Frozen Custard is delicious. I've had lots of frozen yogurt, but think this was my first time to try frozen custard. The flavor is similar to a yogurt, but it's extremely creamy – yum!
I enjoyed eating at Bruxie and intend to go back for more!
CONNECT – You can like Bruxie on Facebook and follow them on Twitter.