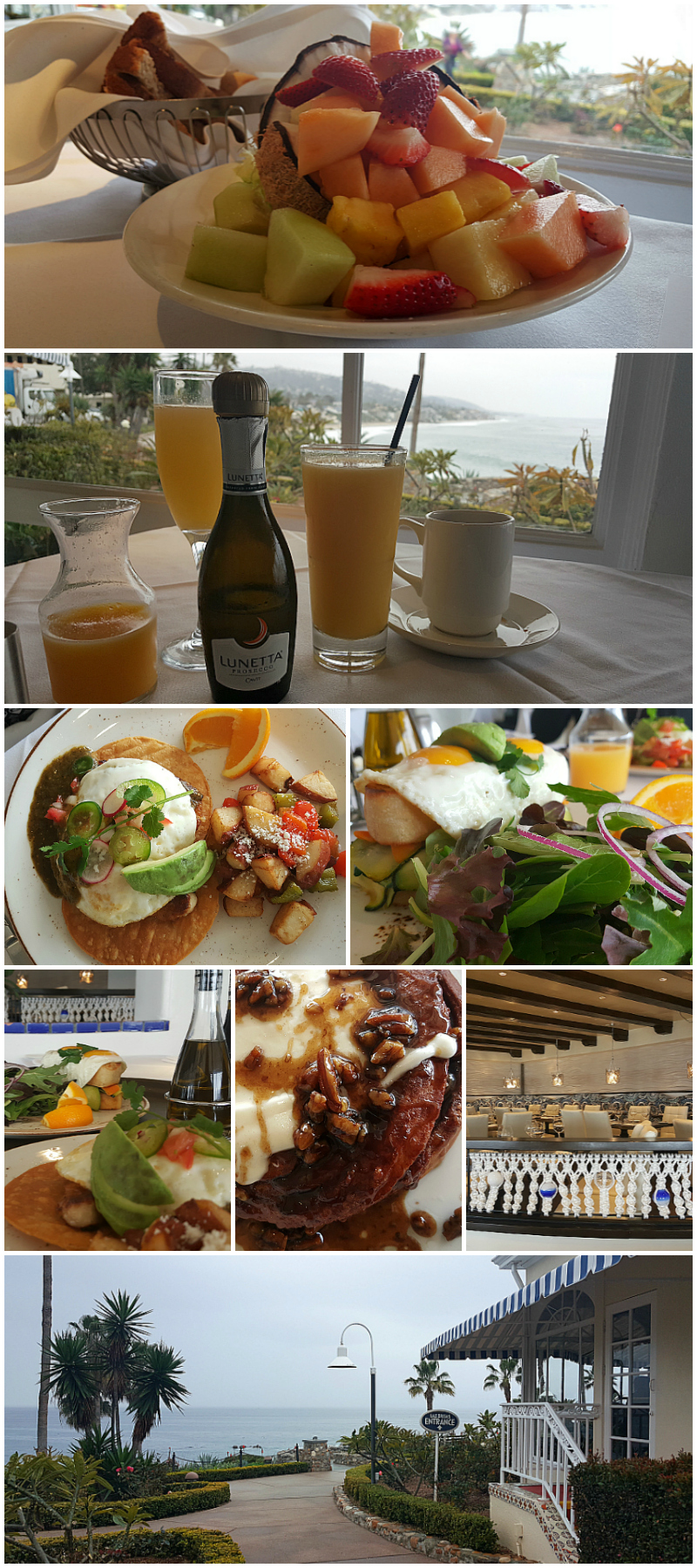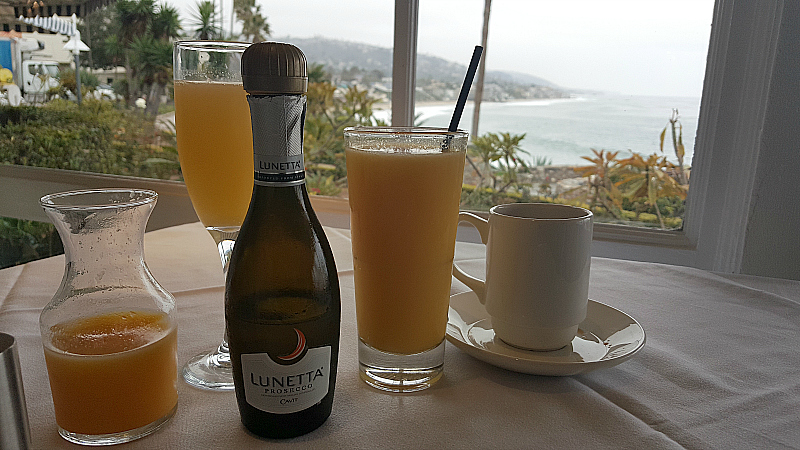 A Las Brisas breakfast was just what I needed! The restaurant is an iconic Laguna Beach hot spot for enjoying happy hour or a meal with friends and for a romantic ocean view dinner.
It also turns out that it is the perfect place for breakfast with a view. The service and breakfast menu live up to the Las Brisas name.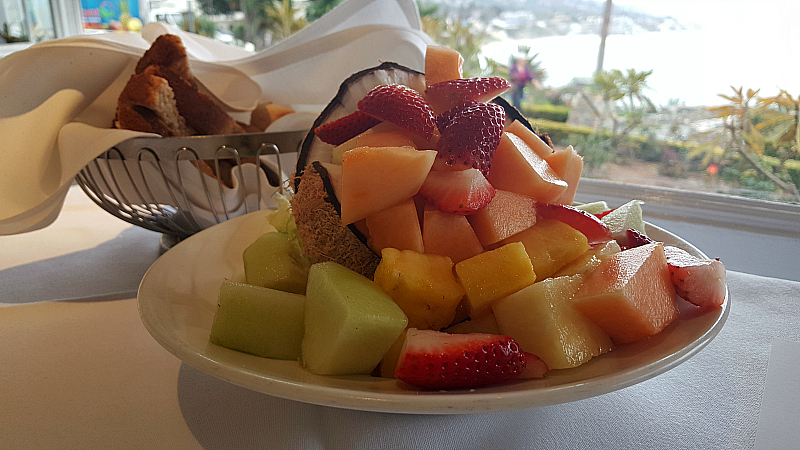 On a warm day, it would be nice to eat outside. Since it was chilly and with occasional showers, an indoor table by the window was great.
The restaurant is set up, so that good views are abundant. However, I'd recommend that you make a reservation in advance and request a table by the window.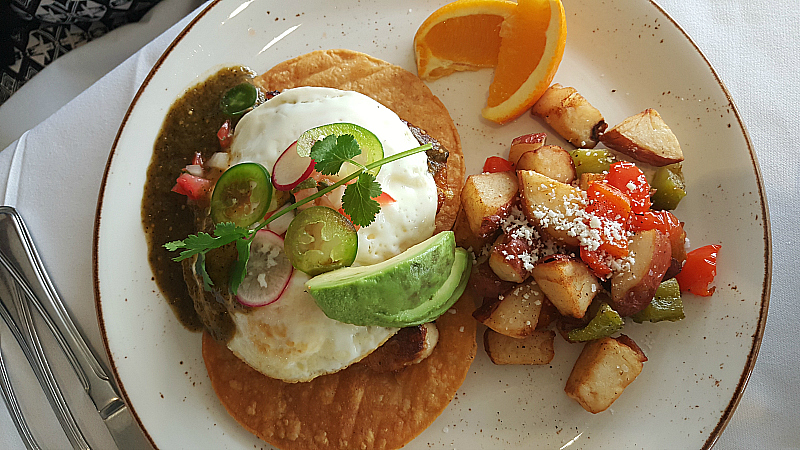 The chef's unique take on huevos rancheros is beautiful and bursting with fresh flavor. I had a Croque Madame for the first time after googling to learn more about it.
They were able to make it vegetarian by leaving off the Black Forest ham and they had no problem adjusting for my nightshade allergy.
Breakfast entrees come with your choice of salad, fresh fruit or potatoes. I love that salad is an option in the morning. We had fresh fruit for the table to share, which was nice, as well.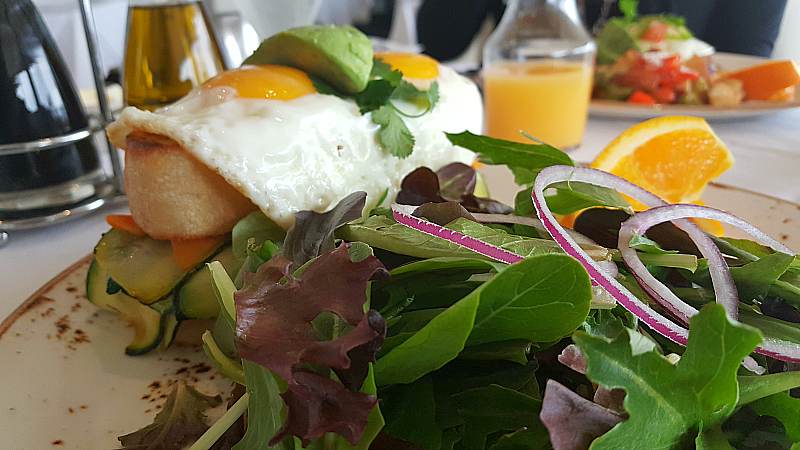 I'd recommend leaving room to share one of their amazing homemade cinnamon rolls. The big pastries are served warm with cream cheese icing and pecan sauce.
Their coffee and fresh squeezed orange juice are very good. They also have mimosas and other adult beverages.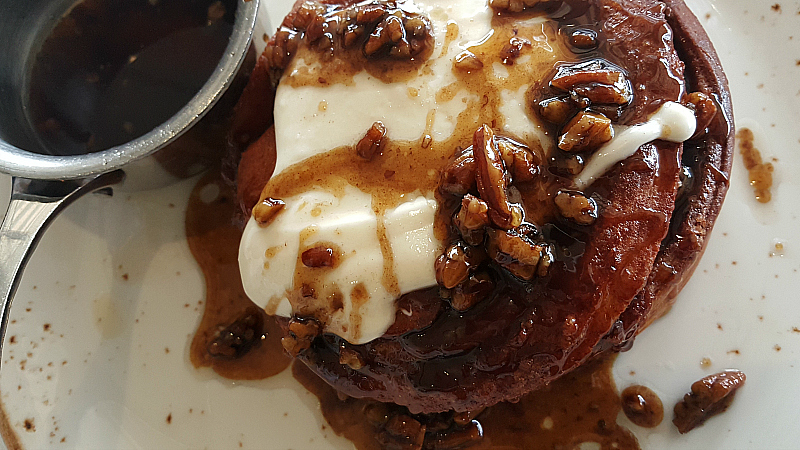 Las Brisas offers valet parking. The lot entrance is off of Coast Highway. Additionally, there is metered parking on Cliff Drive.
After breakfast, the rain cleared enough for me to enjoy a walk along the paved path and down the steps to the beach and tide pools.
It was great to have a satisfying leisurely meal. The views were superb while I was eating and afterwards on my walk.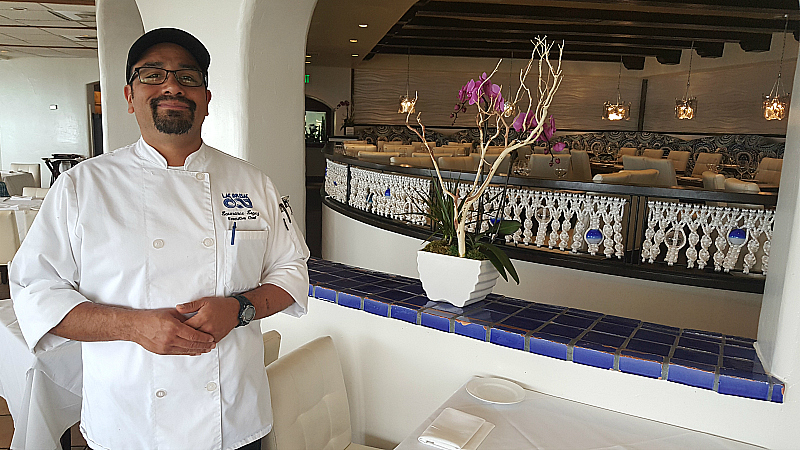 Las Brisas
361 Cliff Drive
Laguna Beach, CA 92651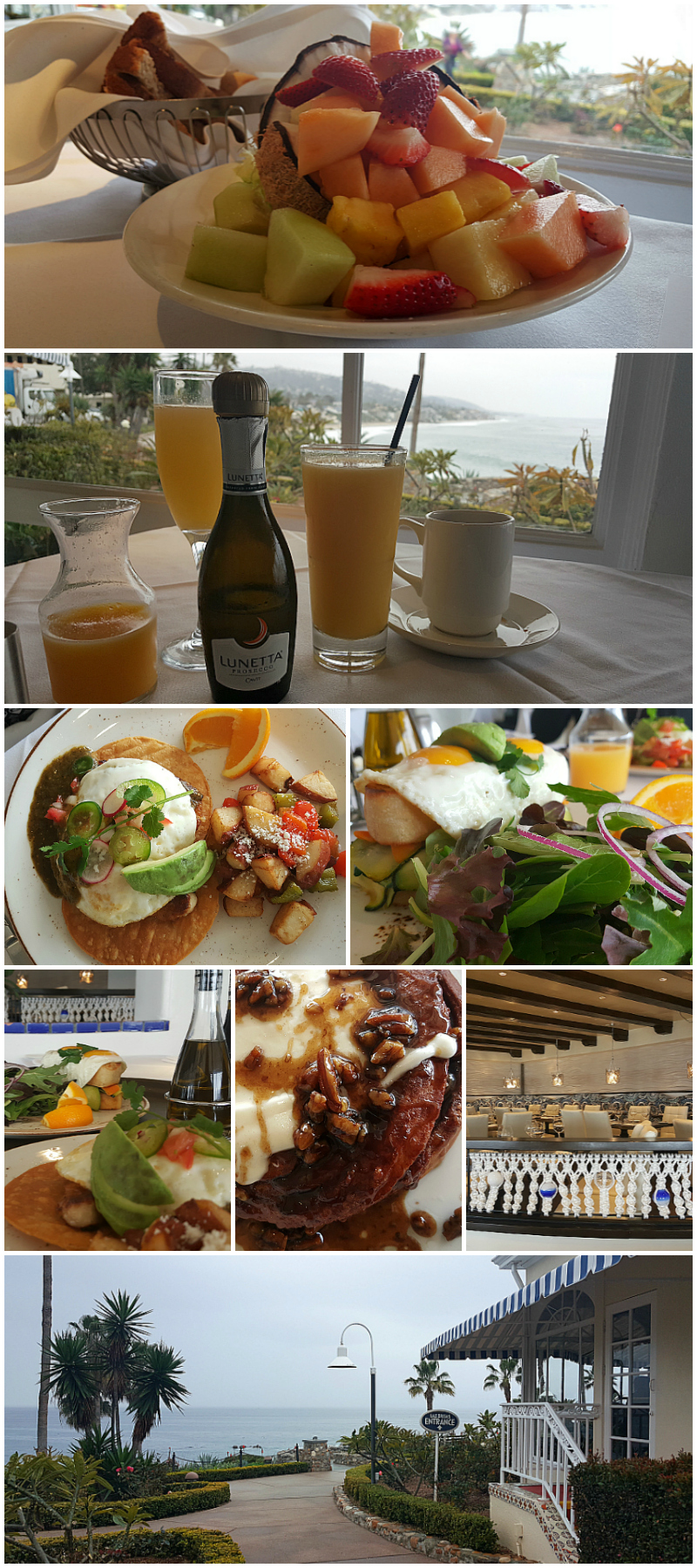 Check out my other food travel articles, so you can plan your next adventure. Then, take advantage of these great Laguna Beach hotel deals.