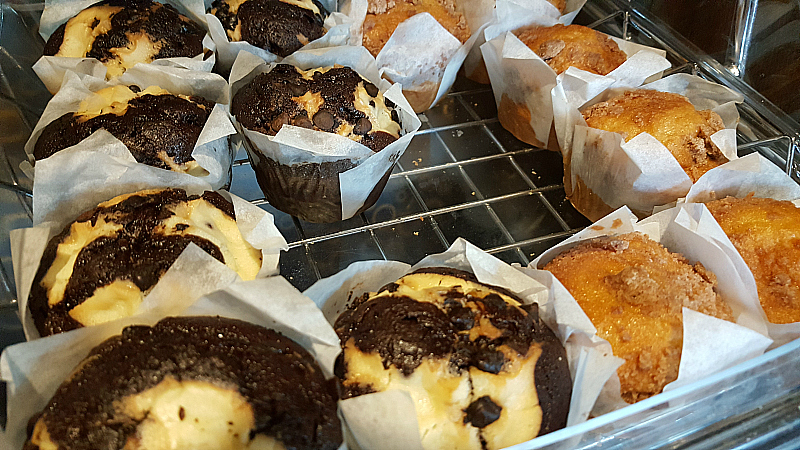 Marriott TownePlace Suites Lancaster
After spending the night at TownePlace Suites Lancaster, it was convenient to walk downstairs for breakfast before I headed off to explore the area and enjoy my day.
It's also nice on the budget, when the meal is complimentary for hotel guests. This is an amenity that I often search for when choosing a hotel.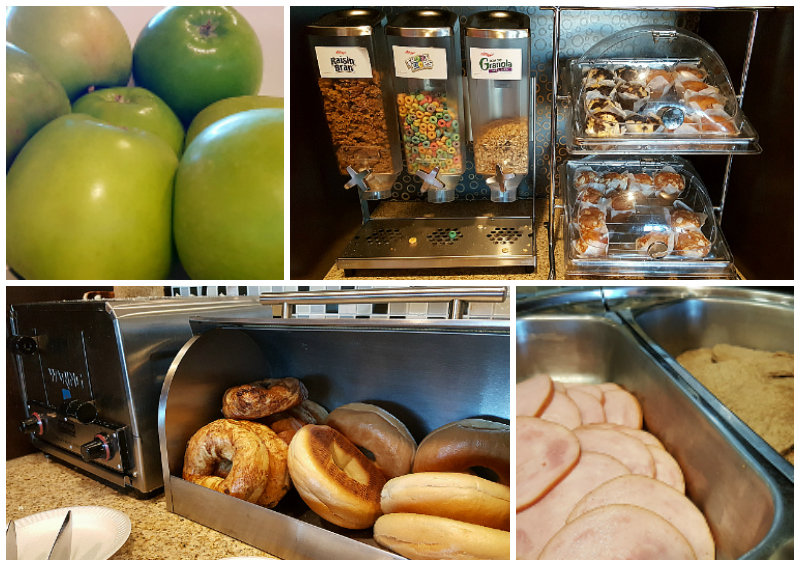 The hot and cold buffet is simple, but has all the basics. There is something for everyone, whether you want to sit down for a leisurely meal or grab something quick to eat on the go.
Kids, adults, vegetarians and vegans can all find plenty to eat.
A small meal was all I needed, so I opted for coffee, orange juice, yogurt and a green apple. Others enjoyed cereal, oatmeal, fruit, toast, bagels, muffins, eggs, ham, sausage, and waffles.
It looked like the self-serve waffle makers were the most popular choice the morning I was there. Kids may need some assistance for the waffles, but would be easy even for people who don't generally cook waffles at home.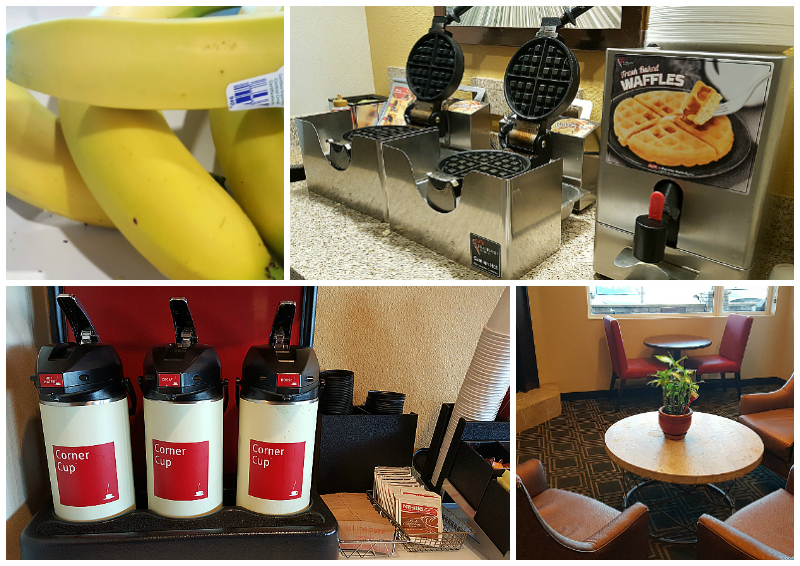 Guests can choose from indoor tables, seats by a fireplace or outdoor patio tables. Staff did a great job of keeping tables clean and restocking the buffet as necessary.
The complimentary breakfast buffet at Marriott's TownPlace Suites in Lancaster is a good perk for guests. When you visit, this gives extra value to your stay.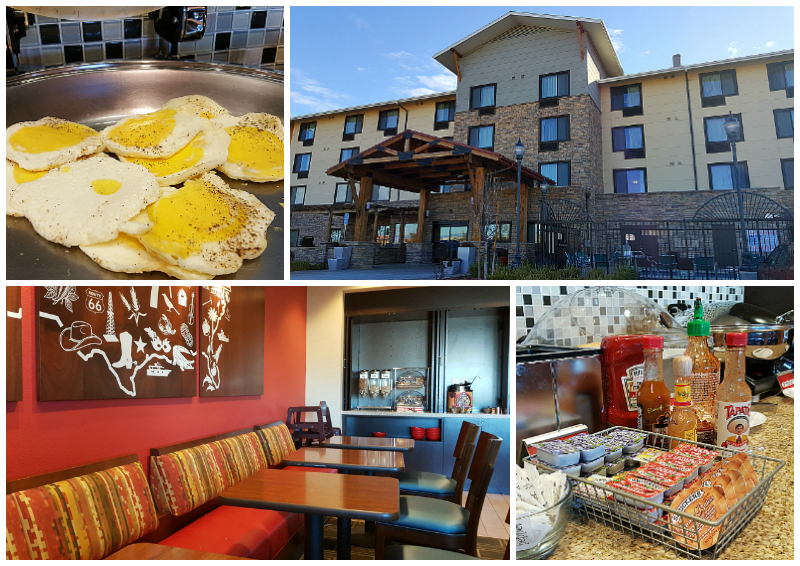 TownPlace Suites Lancaster
by Marriott
2024 W Ave J 8
Lancaster, CA 93536
Check out my other food travel articles, so you can plan your next adventure. Then, take advantage of these Lancaster hotel deals.