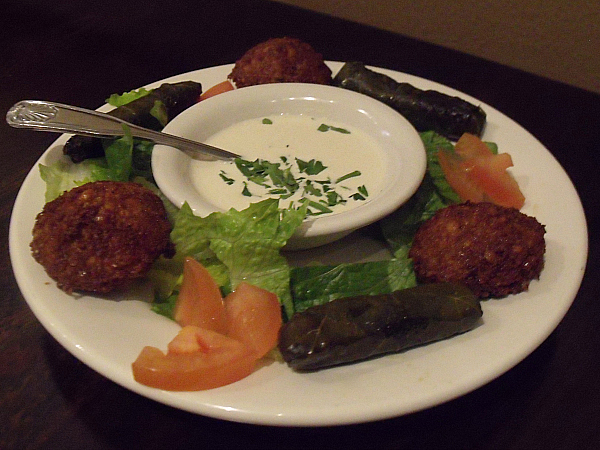 Cafe Matinee Lebanese Cuisine
23532 El Toro Road
Suite 15
Lake Forest, California
949-588-7511
Monday through Thursday 11 AM to 9 PM
Friday and Saturday 11 AM to 10 PM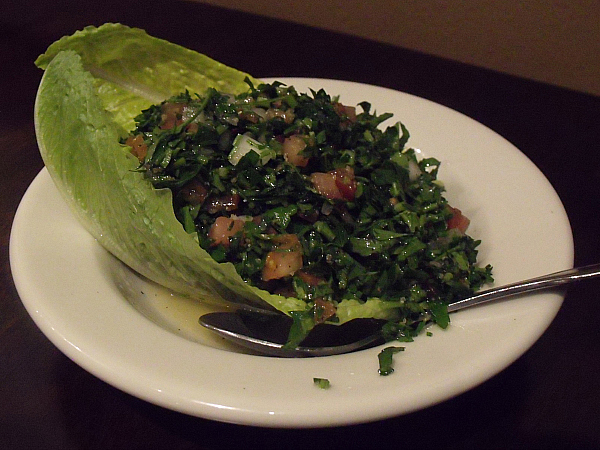 There is a great assortment of food from around the world available in Lake Forest on El Toro Road. I was looking to try out a new restaurant when I saw the neon sign advertising Lebanese Cuisine.
For those of you who eat meat, they had the expected selection of kababs – skewers of lamb, chicken, kafta and filet mignon. There were also plenty of options for vegetarians.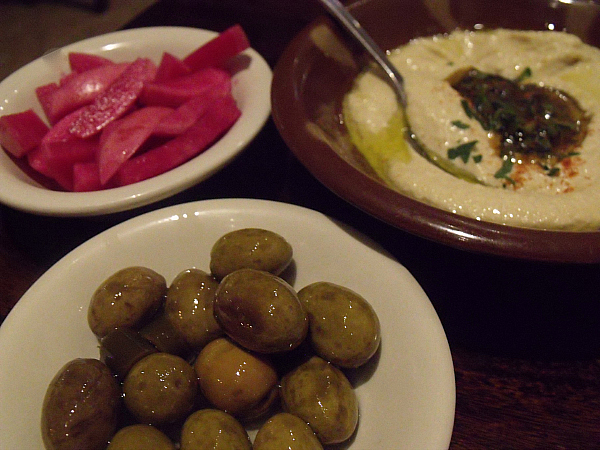 I chose the vegetarian plate meal that started with salad, turnip pickles and warm pita bread. The entree included falafel and stuffed grape leaves served with tahini sauce. The presentation was beautiful and I especially enjoyed the falafel.
My friend had the lebanese style tabooleh salad. It worked well as an entree for her or could easily be shared as a side dish.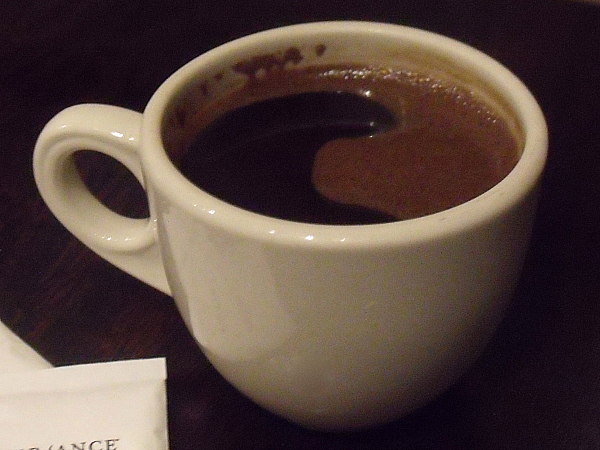 I finished off my meal with a delicious little cup of strong Lebanese coffee. It was a great end to a delicious dinner!
Service was good and we had no problem getting a table right away without a reservation.