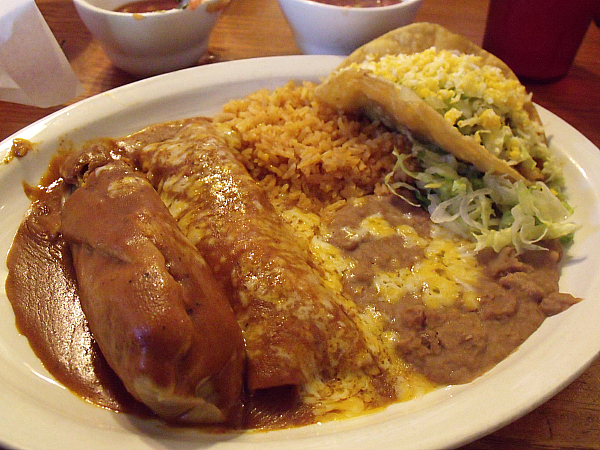 Scenic Highway 140 runs from the 99 east into Yosemite National Park. Along the way, it goes right through the middle of the quaint town of Mariposa. There are shops, restaurants and bed and breakfasts. It's a great place to stretch your legs, wander around and, as it turns out, enjoy Mexican food.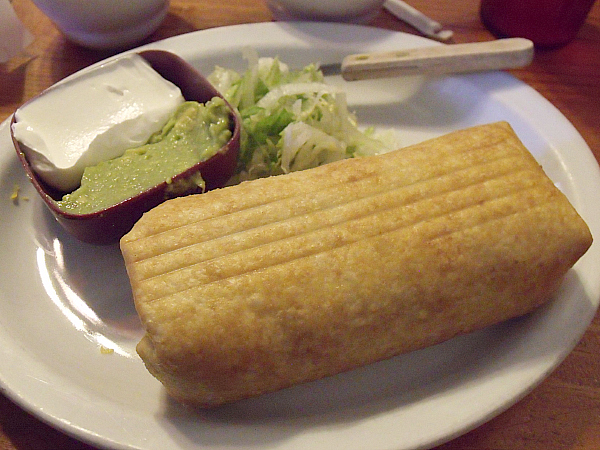 Living in Southern California, there are many great Mexican restaurants to choose from. When I'm traveling, I usually opt for new experiences, so typically don't choose food that I can get at home. However, Castillos had been recommended, so we decided to at least look at it.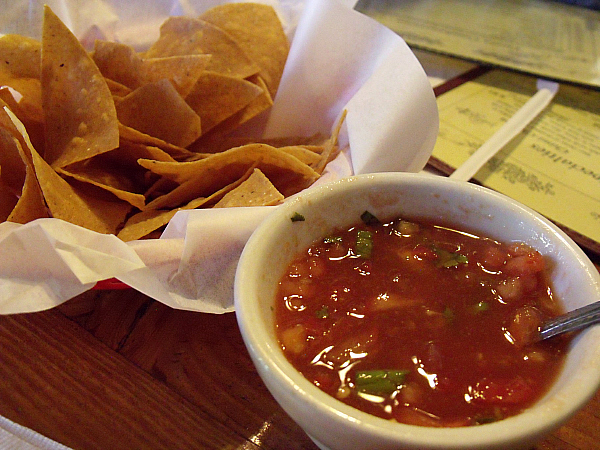 The restaurant is just about a half block up from Highway 140. We found free parking in a small public lot nearby. The restaurant is small and in an older building. Inside, the restaurant looks great with authentic furniture and decor.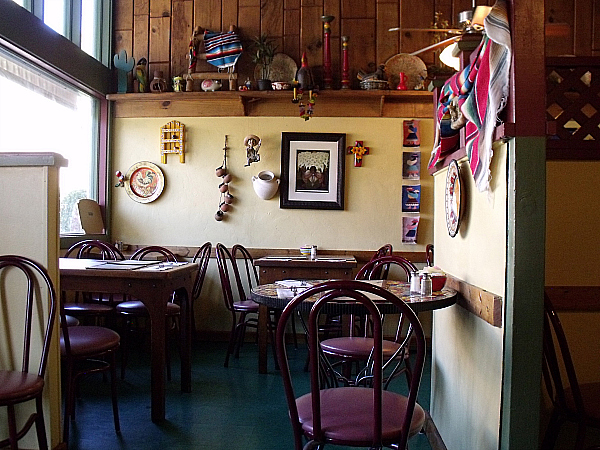 There were plenty of choices for vegetarian me and my meat eating family. The combination plates are a good value and can be big enough to share.
For dessert, we tried something new to us – Deep Fried Raspberry Cheesecake. It was a good finish to our meal.
We enjoyed Castillos. It was a nice place to relax and enjoy a meal. Our food was great and service was excellent.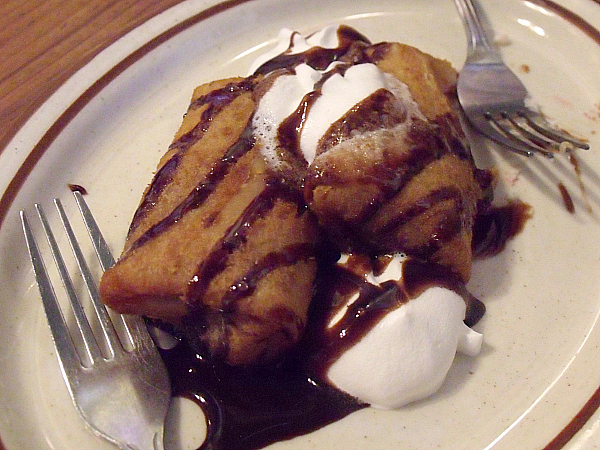 Castillos Mexican Restaurant
4995 5th Street
Mariposa, California 95338
209-742-4413