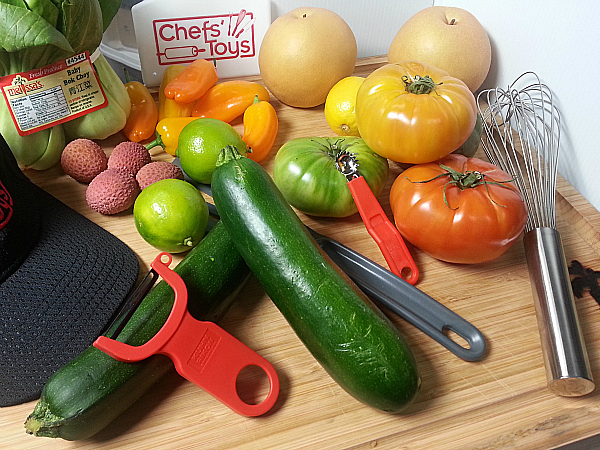 How many kitchen gadgets do you have? I love keeping up with the latest kitchen trends, but don't need more clutter in my house. Anything new that I get needs to be something that I'll use regularly.
This week Melissa's Produce invited local food bloggers for lunch and a presentation by Chefs' Toys. Before I arrived, I thought I didn't need anything new. Sure enough, they introduced us to a variety of trendy kitchen tools and I now know that I NEED several of them.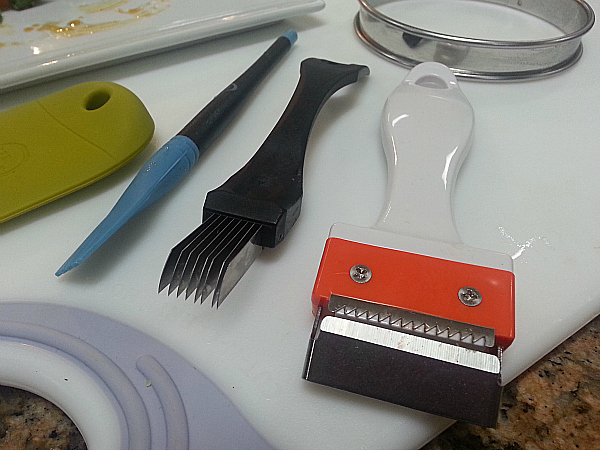 Here is the list of trending tools. I'll be visiting Chefs' Tools soon to pick up the first three items on the list. There are currently 6 huge stores in Southern California and products are also available online.
Cut Resistant Gloves to save my fingers
Peeler Kinpira Julienne to easily julienne veggies
Garnishing Slicer for fanning out garnishes
Mandonline Vegetable Slicer
Spiral Vegetable Slicer
Apple Corer
Tart Ring to plate salads and other dishes
Silicone Plating Brush
Silicone Plating Wedge
Dough Knife/Bench Scraper
Vegetable Peeler "Y" Shaped
With the right tools it's easy to get professional looking results at home, just like the food I see on TV and at restaurants.
What new tools do you want?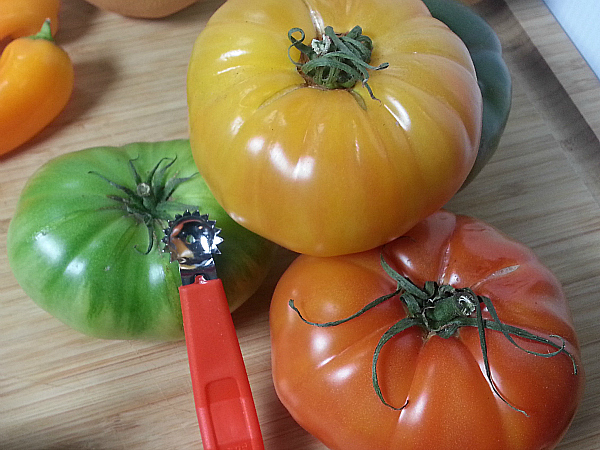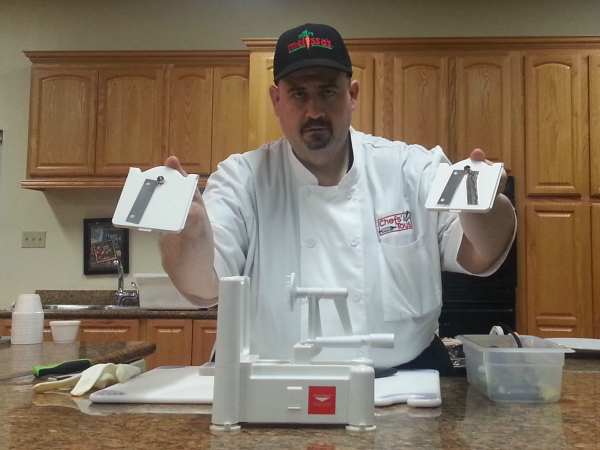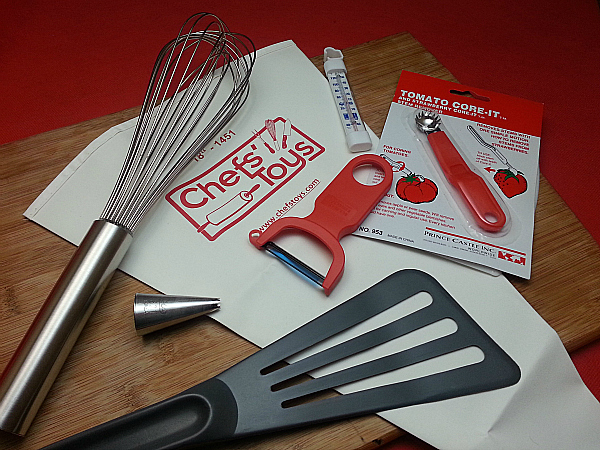 Check out my vegetarian recipes, so you can get more kitchen inspiration.
Then take a look at my
recipe round ups
, so you can have even more delicious fun in the kitchen!