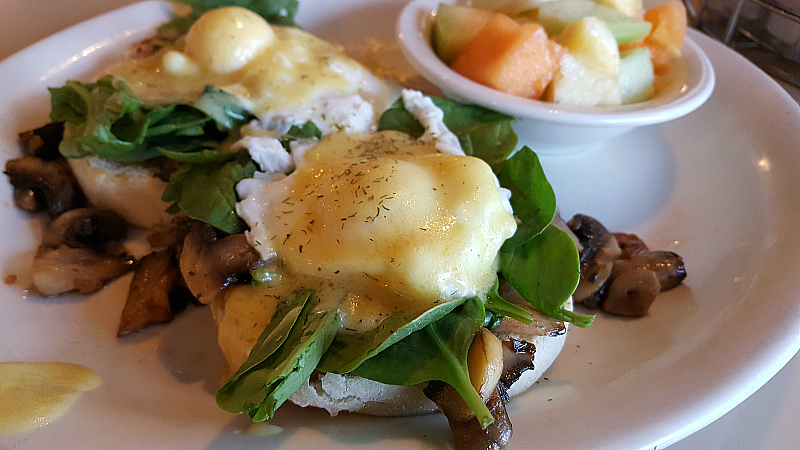 Recently, an old friend was visiting Orange County and wanted to meet for breakfast near where she was staying. She asked around and suggested that we go to Cinnamon Productions in Rancho Santa Margarita. I was just looking forward to seeing her and didn't really care where we went. As it turns out, breakfast was delicious!
They have a good variety of healthy meal options made to order from fresh ingredients. I had Eggs Benedict and had them substitute mushrooms for the ham to make it vegetarian. My friend had their quiche of the day. Both of us chose fruit for our side dishes, instead of potatoes. We had coffee that we refilled several times. The food was good and filling. The quiche was more than enough for one, so she took half of it to go.
Of course, they also have a wide array of baked goods. There were breakfast pastries, muffins and scones along with cupcakes, cakes and other desserts. This would be a great place to shop for a special occasion treat.
There are indoor and outdoor tables. Fountain drinks and coffee are self-serve. After you order at the counter, they'll deliver your food to your table.
My map app on my phone brought me to the large and busy shopping center, but not to the exact location. If you look for the big BevMo building, you'll find Cinnamon Productions a few doors down.
Breakfast was great!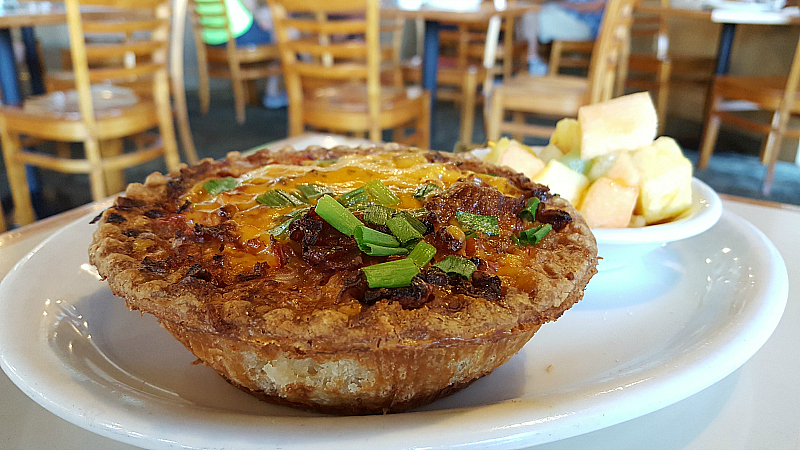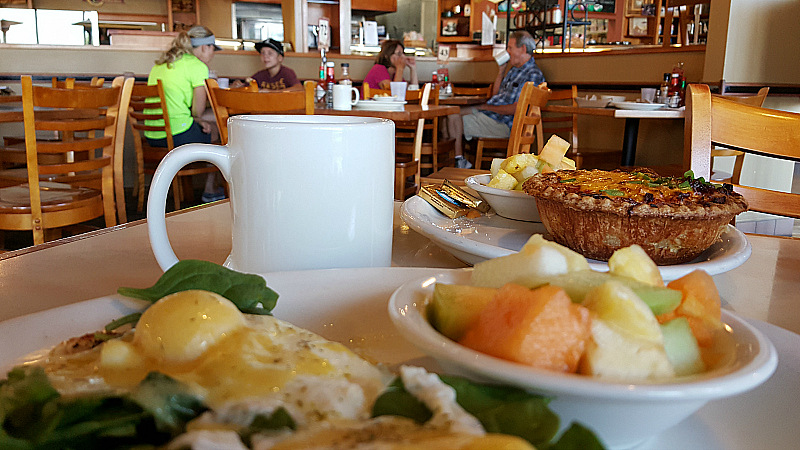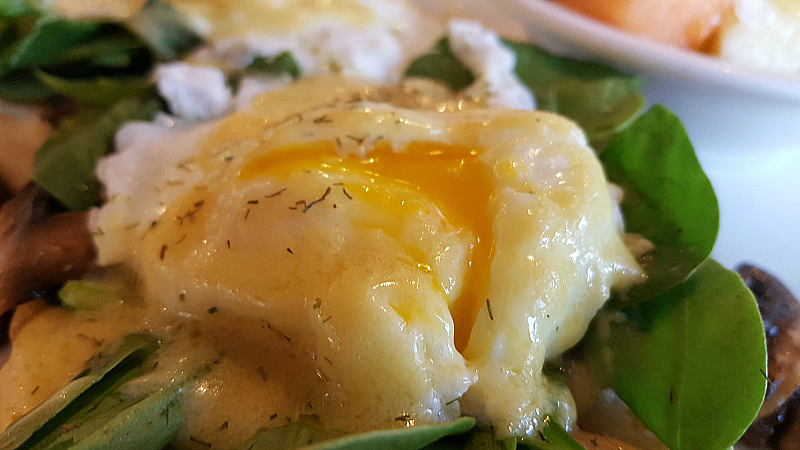 Cinnamon Productions
22342 El Paseo #1
Rancho Santa Margarita, California 92688