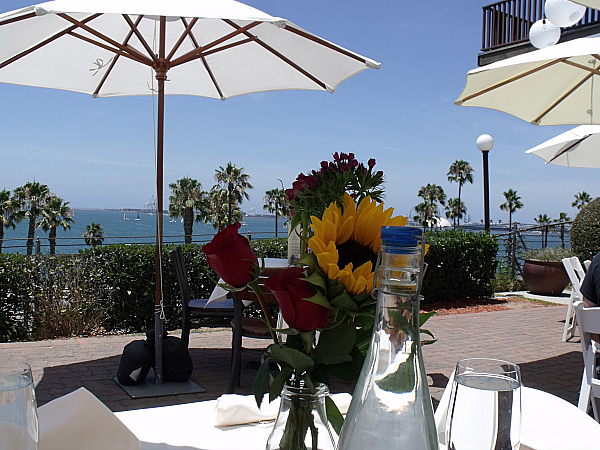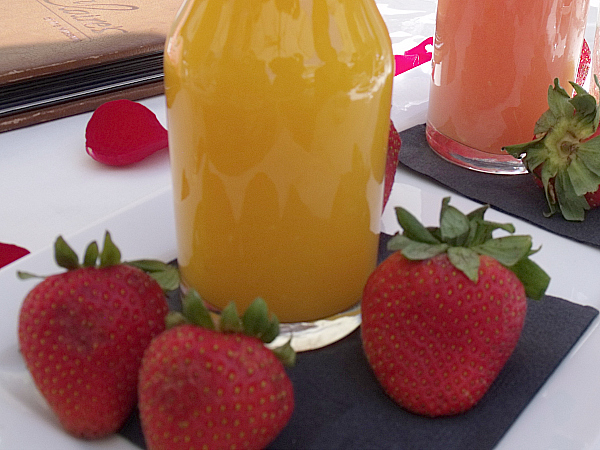 Claires Brunch
Location. Location. Location.
That is what makes a Claires brunch fabulous! The restaurant overlooks the Pacific Ocean and is conveniently located at the Long Beach Museum of Art.
The food was also good, but, to be honest, I would have been content with basic fast food just to sit and enjoy the view.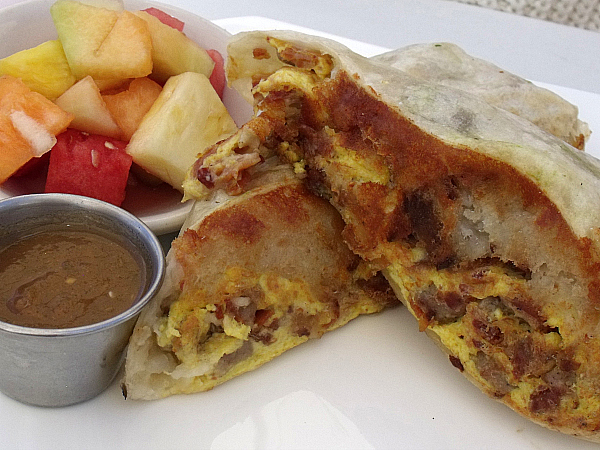 I was there for a bridal shower, so we had a big group. They have a room that can be reserved indoors, but for our size party it worked well to be outside.
We had a long row of tables outside underneath umbrellas, so everyone had a nice view of the ocean.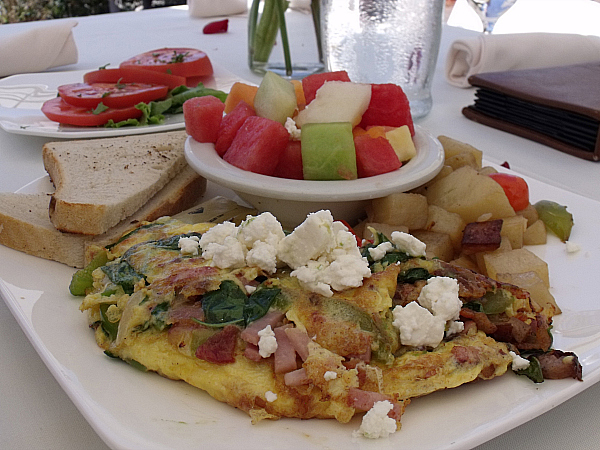 Omelette with Fruit Salad
The full menu was available to us. Some chose breakfast items and others went with lunch.
I enjoyed my flavorful, veggie sandwich. The marinade on the vegetables was great and the bread didn't get too soggy.
There are lots of fresh vegetables and fruit on the menu either as side dishes or worked into the entrees. Everyone in our group was able to find something that worked for them.
Good food, good company and the beautiful Pacific are a good combination!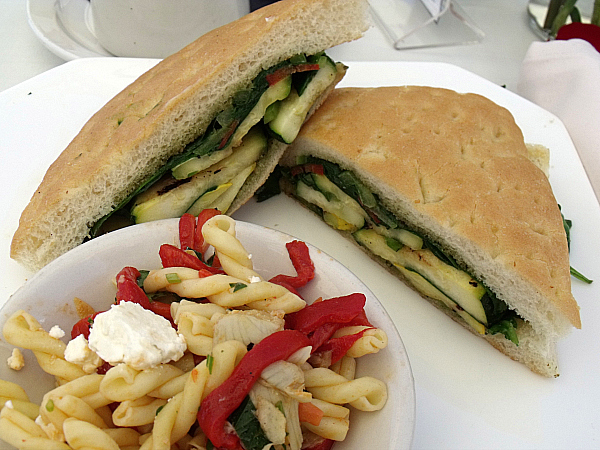 Veggie Sandwich with Pasta Salad
Claire's at The Museum
Long Beach Museum of Art
2300 East Ocean Boulevard
Long Beach, California 90803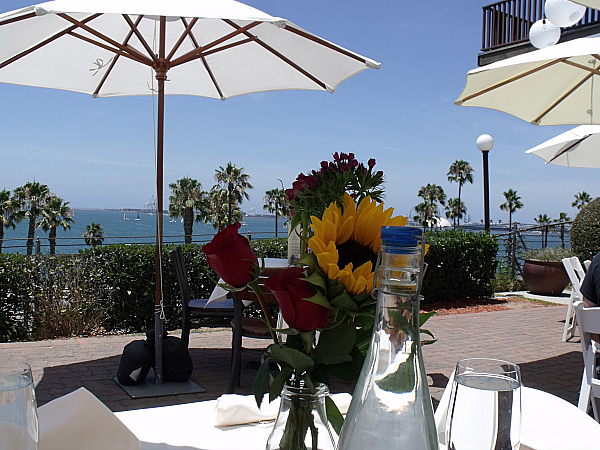 Check out my other food travel articles, so you can plan your next adventure.
Then, take advantage of these great Long Beach hotel deals. This is a wonderful city, since there are so many fun things to eat, see and do.