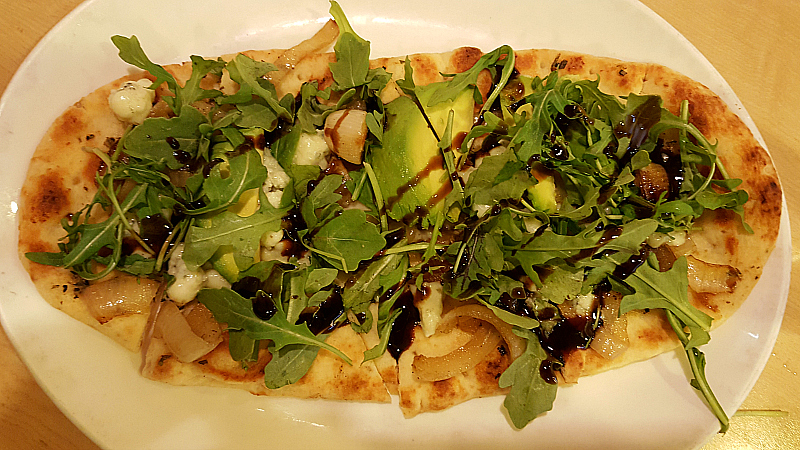 On a recent trip, I stayed in San Ysidro for a night before meeting friends to cross the border into Baja California, Mexico. I stayed at the Best Western Americana Inn and Coco's was a quick walk across the parking lot from my hotel room.
It had been years since I had been to a Coco's. I remembered the food being OK and the service being friendly and good. My expectations were for a basic, but satisfying dinner. This visit ended up different than I expected.
The good: The menu was modern, trendy and much better than I expected. It was slim on vegetarian choices, but I was able to modify a flatbread from the appetizer section. This flatbread normally comes with bacon, but I had them swap the bacon for avocado slices. It was delicious. The appetizer was more than enough for a meal for me and the price of my meal was very reasonable.
The not-so-good: Service was lacking. When my meal was delivered, the server told me she was leaving and that someone else would be taking over. I let her know that I might want pie and she could see that my water needed refilling. No other server showed up to help me. No one even walked by. When I was done eating and still thirsty, I went up to the front to pay and had to call out to someone to help me.
Would I go back again? Not to this location. However, I wouldn't mind visiting another Coco's, since the food was good.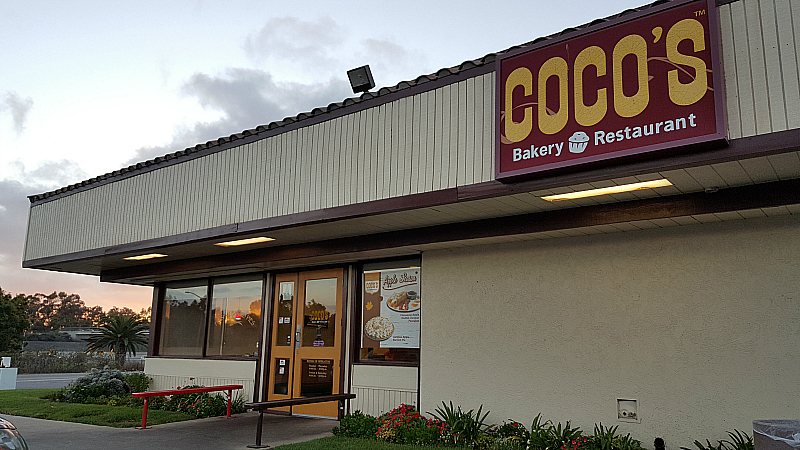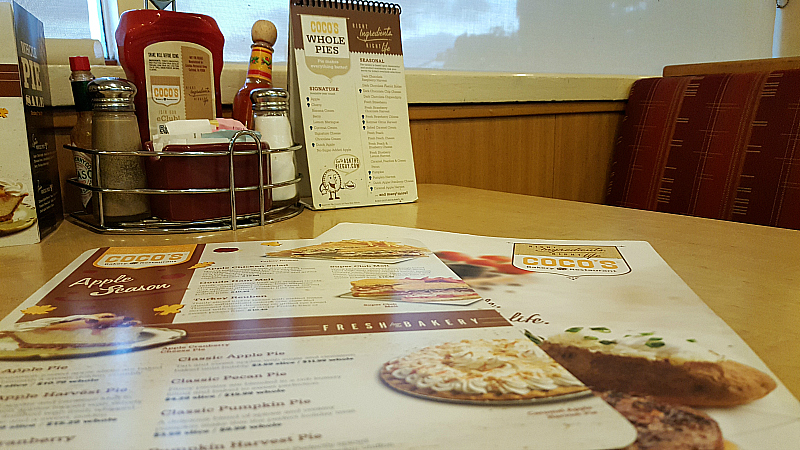 Coco's Bakery Restaurant
825 W San Ysidro Blvd
San Ysidro, CA 92173