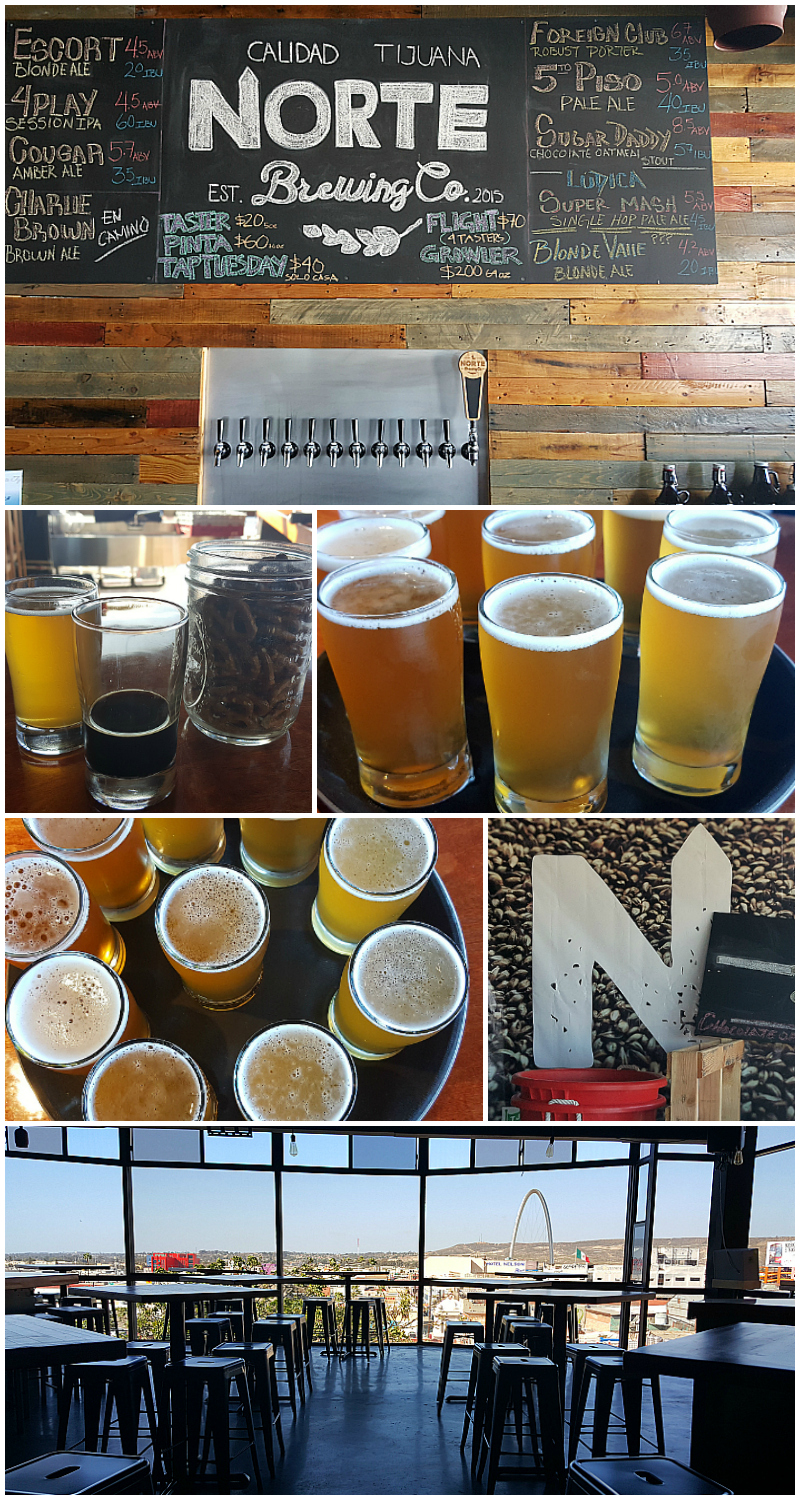 Tijuana Brewery: Norte Brewing Company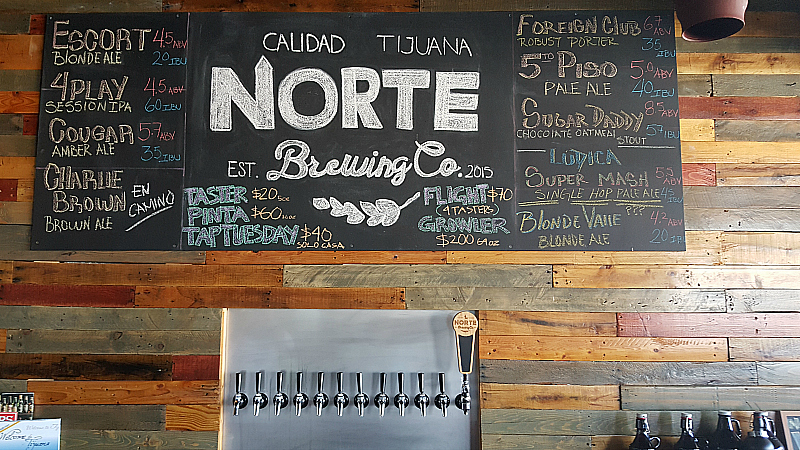 Tijuana, Baja California, Mexico
Craft beer aficionados can now get their fix, when they head south of the border to Norte Brewing Company.
The brewery. is located in the central downtown area of Tijuana.
It's close to the border, so you can see the United States and the Tijuana Arch from the big picture windows.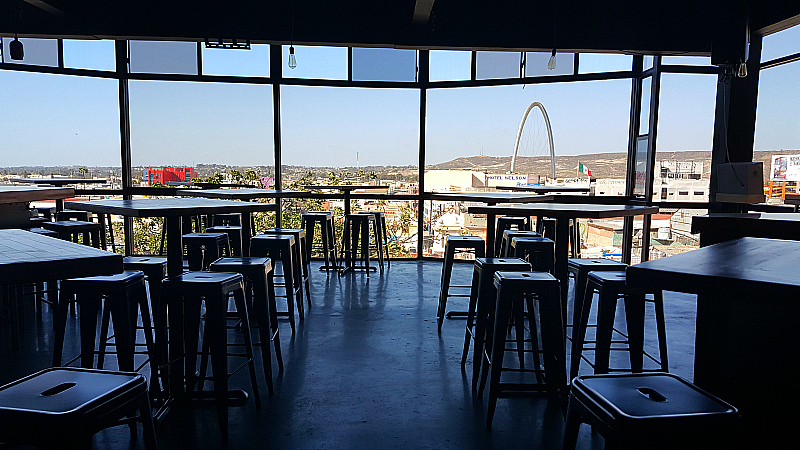 After walking through a parking structure and going up in an elevator, I wasn't sure what to expect.
The view from the floor to ceiling windows was simply stunning!
There is a clear view of the Tijuana Arch and the United States beyond it.
It was gorgeous during the day and I'm sure would be nice with nighttime lights, as well.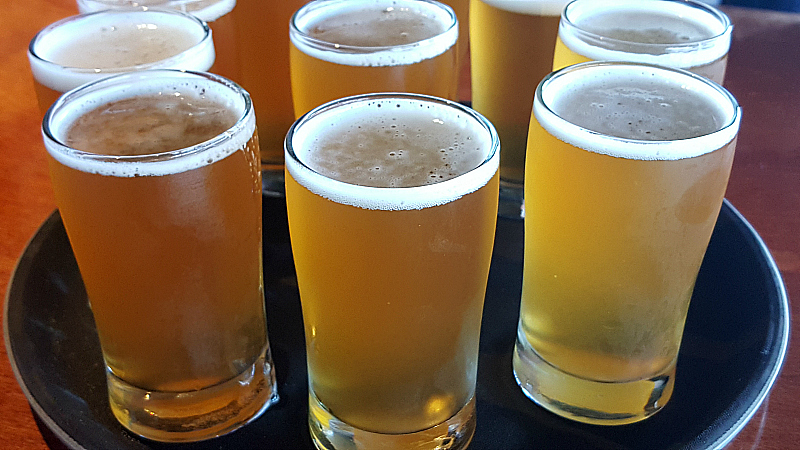 Individual tastes, flights, pints and growlers to take home are all very reasonably priced, lower than they would have been in the US.
A flight of four generous tasters is 70 pesos (about $4 US).
They accept pesos, dollars and credit cards.
Staff spoke English and was happy to calculate prices in dollars and answer questions about the tastes and processes involved in the different beers.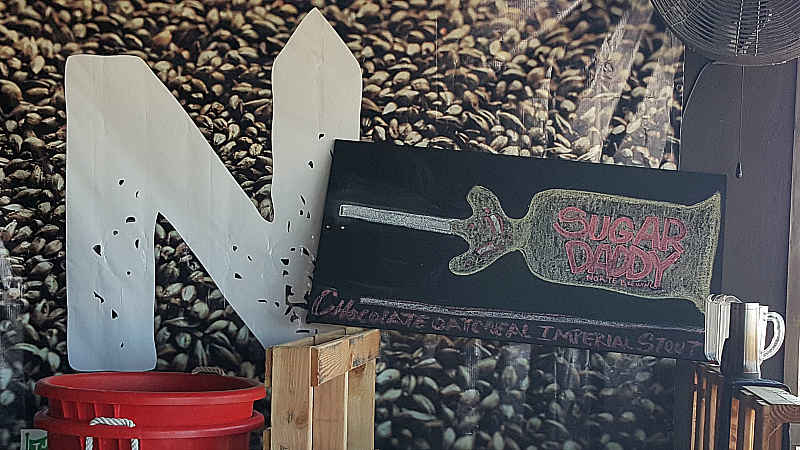 I enjoy doing flights, so that I can taste a variety of brews.
I'm not generally a stout drinker, but their Sugar Daddy Chocolate Oatmeal Imperial Stout was rich and delicious.
It tasted like dessert in a glass.
I was there in the afternoon, when it was not crowded at all.
In the evenings, you'll find bigger crowds of locals and tourists.
This was a fun place to visit!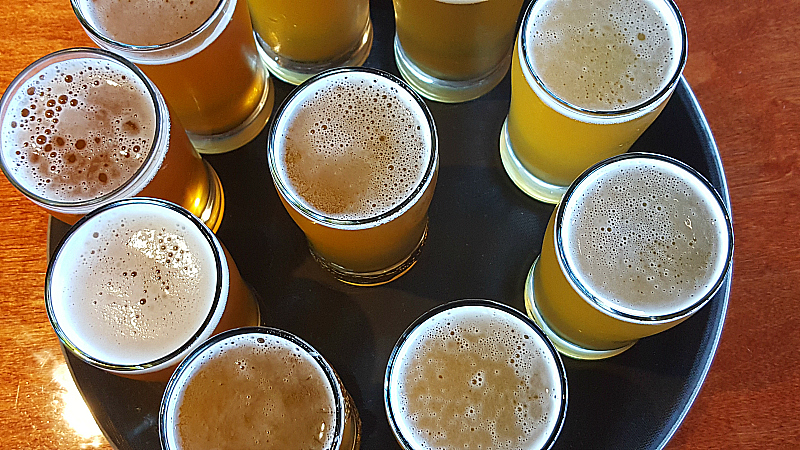 Norte Brewery
(Cerveceria Norte)
Diaz Miron y o cuarta 8160
Zona Centro, 22000 Tijuana
B.C., Mexico
More from Mama Likes To Cook
California Breweries
Beer Recipes
Wineries in California
Shopping Tips
For a beautiful assortment of kitchen necessities and food gifts for the whole family, check out the deals at these online stores.
Are you ready to have some delicious fun in the kitchen?