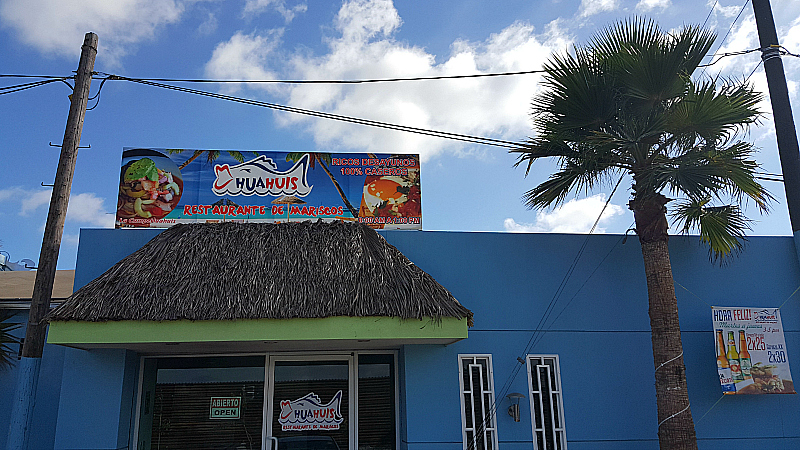 Hauhuis Restaurante de Mariscos
Tijuana, Baja California, Mexico
If you want a delicious Mexican meal near the border in Tijuana, Hauhuis Restaurante de Mariscos is it.
The restaurant is just a short cab ride from both the Tijuana airport and San Ysidro border crossing, so it's an ideal stop when you first arrive in Mexico or just before you head back to the USA.
The wall in the photo below is directly across from the restaurant. Beyond that wall is the United States. Yes, it's that close!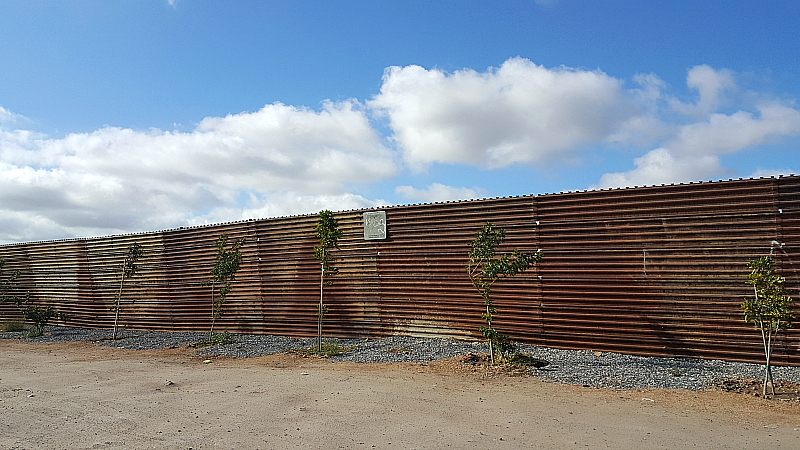 "Restaurante de Mariscos" means "seafood restaurant" in Spanish and seafood is definitely their specialty.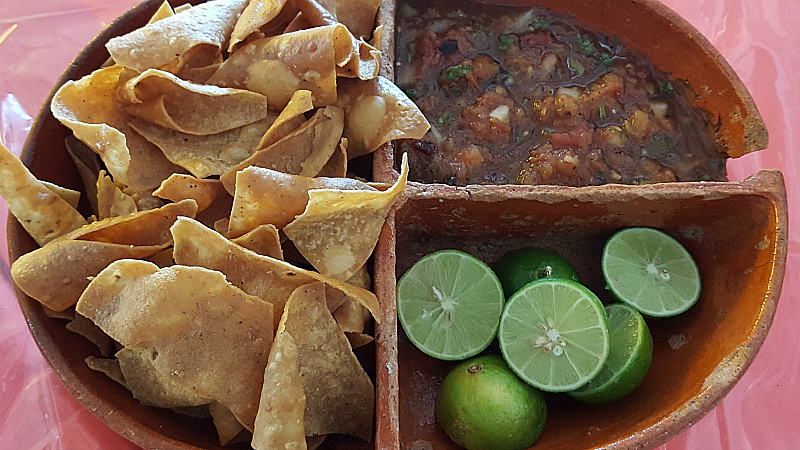 As a vegetarian, I stayed clear of the seafood and filled my belly with other good food (quesadilla, rice, beans, chips).
The bar has a good selection of wine that pairs well with the food. Much of it comes from the local wine producing area (Valle de Guadalupe) that is south of Tijuana.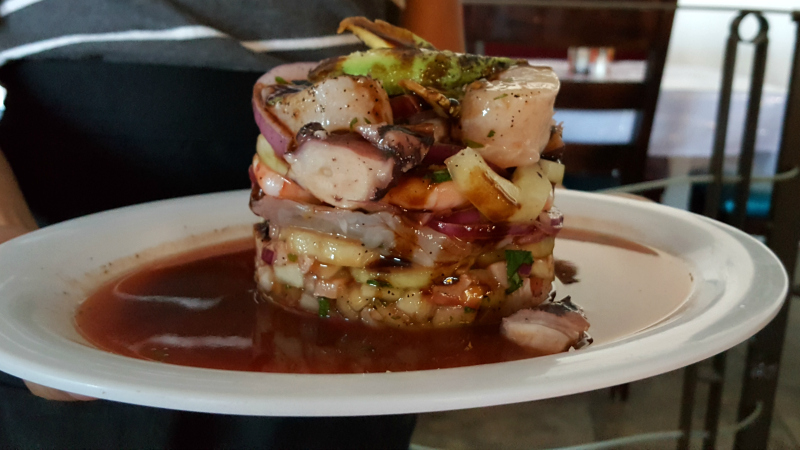 I'm a bit picky when it comes to wine, but enjoyed the reds and whites that I tried here and at my other stops this week.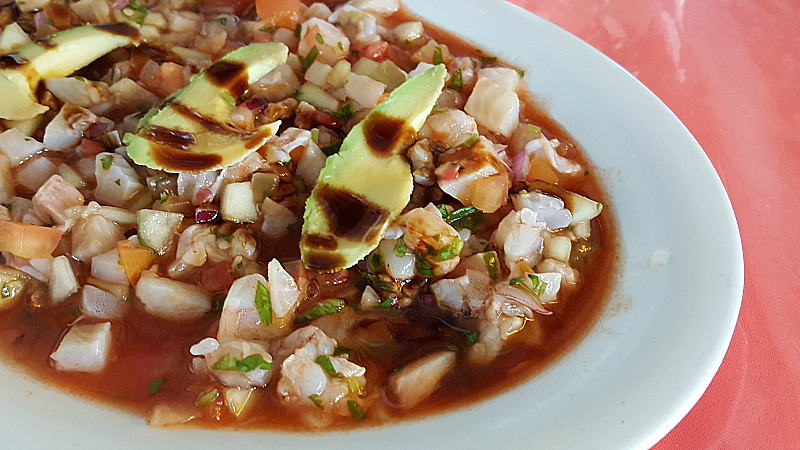 The restaurant makes good use of the abundant seafood from the local area and elsewhere in Mexico. They knew just what to do to bring out the flavors and textures of each type of seafood.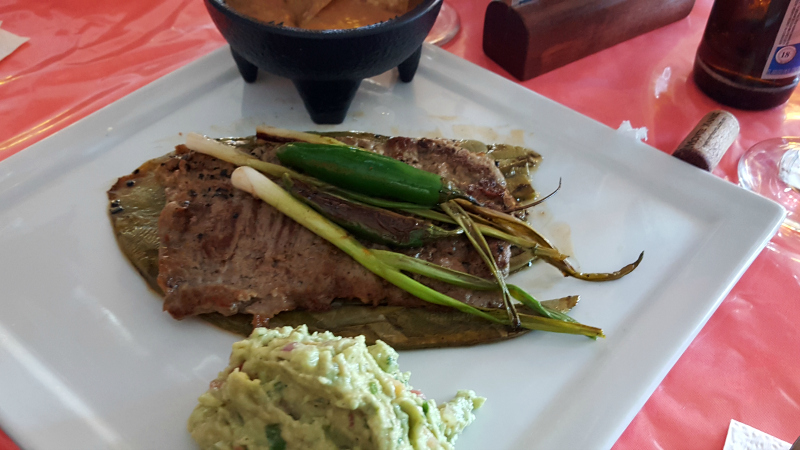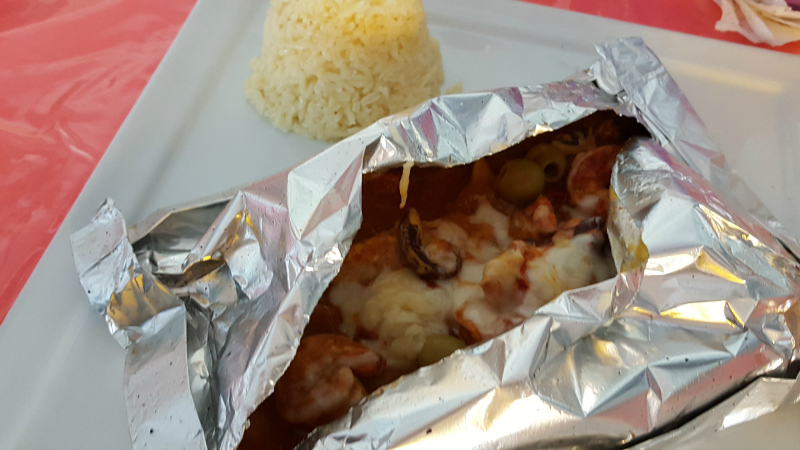 My dining companions especially liked the tender fresh octopus ceviche.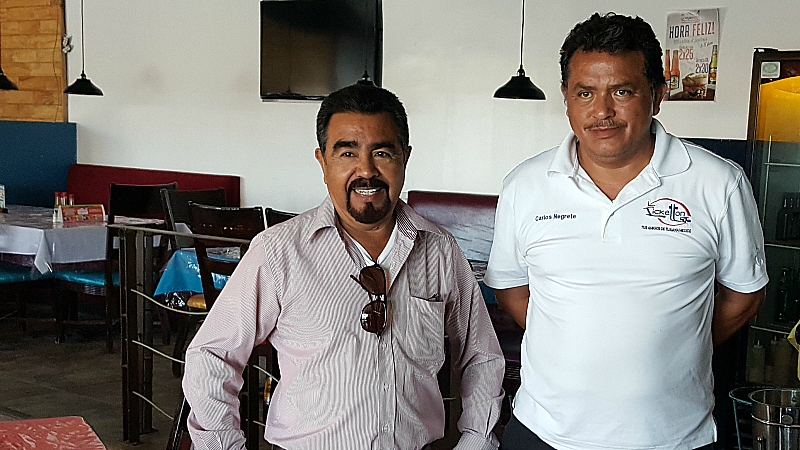 Both the atmosphere and food gave us a good taste of Baja California. Service was excellent and staff was able to handle all of our 'food blogger' questions about the food, ingredients, sourcing and preparation techniques.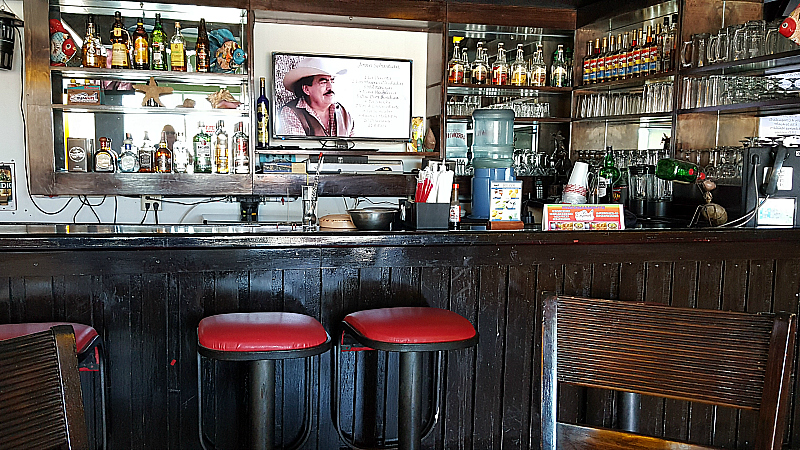 Hauhui's Restaurante de Mariscos
Alamo 16
Aeropuerto
Tijuana, B.C., Mexico
Check out my other food travel articles, so you can plan your next adventure.
Then, take advantage of these Mexico vacation deals, so you can save money and have a great time.