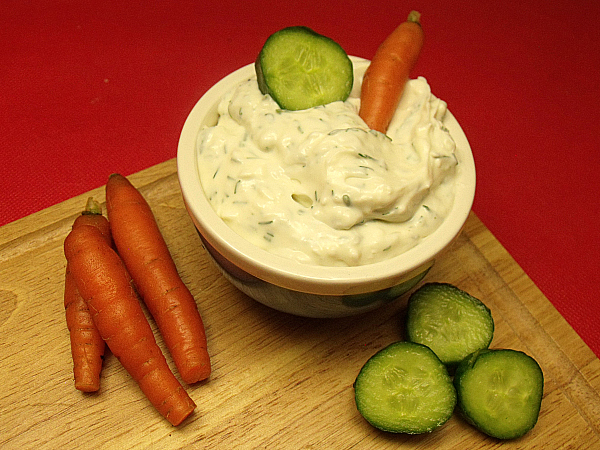 A tasty dip is a great way to encourage kids and adults to eat more veggies. This dill dip works well with a variety of vegetables. I like it with carrots, cucumbers and peppers. It can be made ahead of time and refrigerated for use at parties or any other time you need a snack.
Cream Cheese and Yogurt Dill Dip
Ingredients:
8 oz. Cream Cheese
1/2 cup Plain Yogurt
2 T Fresh Dill, chopped
2 t Minced Garlic

1 t Lemon Juice

1/2 t Salt
Instructions:
Mix cream cheese and yogurt together by hand until creamy.
Add other ingredients and mix well.
Refrigerate for 15 or more minutes.
Serve with veggies or chips.
Thanks to Melissa's for the produce.