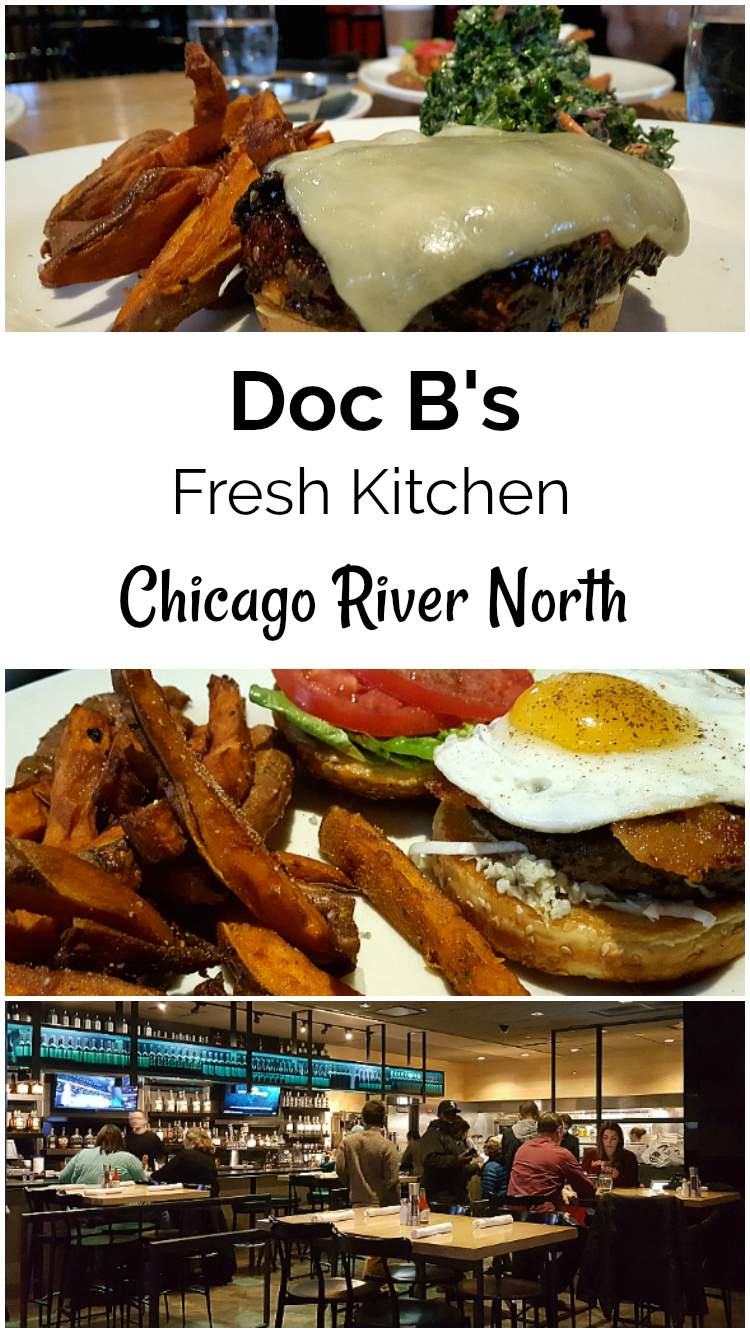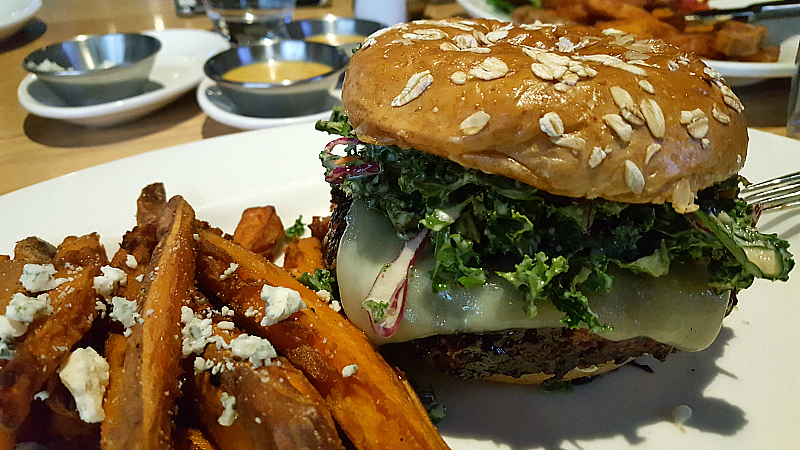 I was happy to discover Doc Bs Chicago in the River North area, since my tummy was rumbling.
When I'm traveling and looking for food, I often do a search from my phone for 'restaurants near me.' Then, I check reviews and the menu. That's how I found this restaurant. It was an easy walk from my hotel, but we took a Lyft back since it was cold.
The restaurants was busy, but we were seated immediately without a reservation on a mid-week evening. Service was friendly and the atmosphere was great.
As a vegetarian, my options are often limited, but I had a variety of options to choose from. I ordered a house made veggie burger and it was excellent! The patty is made from quinoa and black beans and is covered with a flavorful teriyaki glaze.
The burger was topped with kale slaw, which can also be ordered separately as a side dish. I ordered their hand-cut sweet potato fries as my side. The meal was satisfying and filling, and the prices were what I would expect for this type of meal.
Photo Gallery