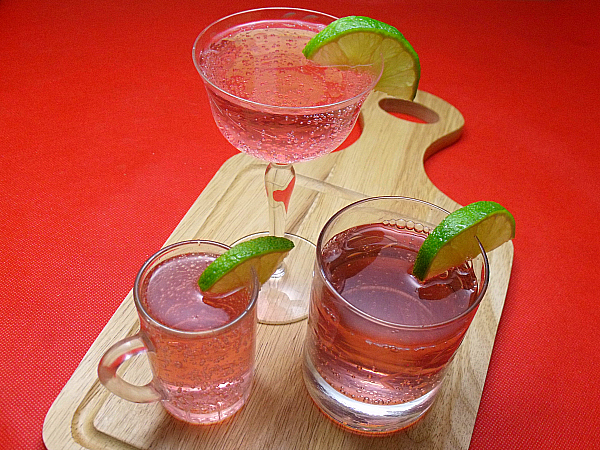 This super easy non-alcoholic mocktail is a fun beverage to serve at holiday parties and celebrations. Kids and adults will enjoy the flavor and the festive look of this light drink that won't break your diet or leave you feeling full.
Pomegranate Lime Mocktail
Ingredients:
1 Liter Club Soda
4 t Grenadine Syrup ( I used Dream Foods International Organic Grenadine Syrup)
1 lime, juiced
Extra lime slices for garnish
Instructions:
Add grenadine and lime juice to club soda. Mix.
Serve in pretty glasses with lime slice as garnish.