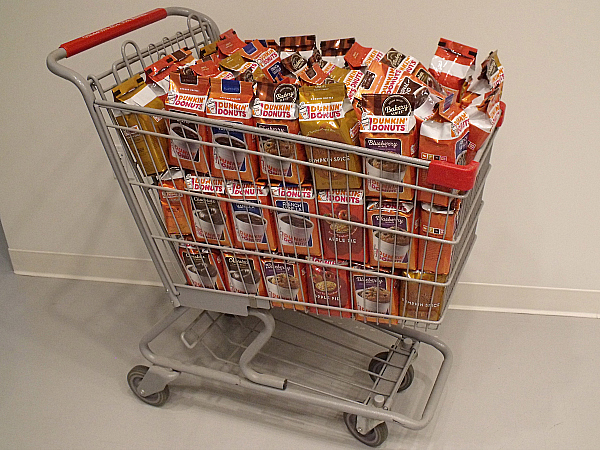 Doesn't that cart full of Dunkin' Donuts Coffee look fantastic? Yes, it would be fun to stock up!
Last week I had the pleasure of attending a Dunkin' Donuts tasting event with Hungry Girl Lisa Lillien at her new headquarters just north of Los Angeles. The offices had been transformed with a Dunkin' Donuts Coffee theme for the day and it just happened to blend perfectly with the existing Hungry Girl decor.
Normally, I drink my coffee with cream and sugar. For the tasting, I sampled each one as is to get a pure taste of the flavor profiles. I was surprised that I liked them black. They were smooth and full of flavor. When I added creamer and sweetener, it enhanced the flavors even more. The coffee is great hot or cold, either with ice or blended.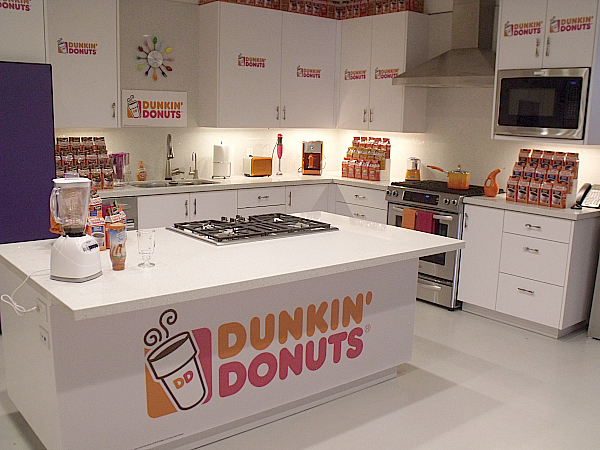 At Dunkin' Donuts they really take their flavors seriously to get them just right. It was fascinating to meet with their flavor chemist and learn about his passion for creating these wonderful flavor blends.
The flavors taste just like their name implies. For example, the Blueberry Muffin Bakery Series Coffee doesn't just taste like blueberries. It tastes and smells like an actual fresh baked blueberry muffin that just came out of the oven.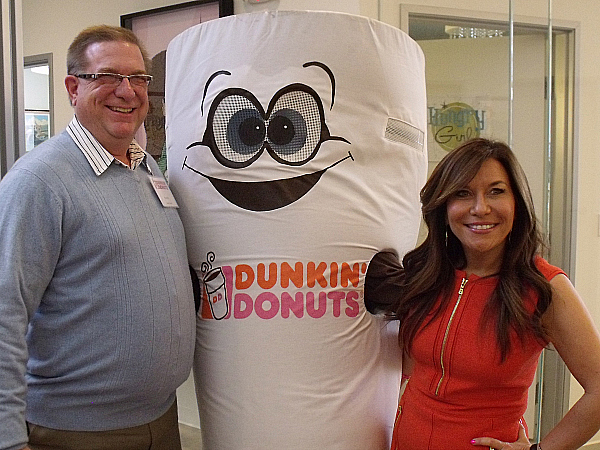 Those of you who are familiar with Hungry Girl, know that Lisa likes to satisfy her hunger but also make substitutions that can reduce fat and calories. She demonstrated hot and iced blended coffee recipes for us. It's easy to use a low or no calorie sugar substitute and still get a delicious beverage. She also recommended almond milk to give coffee a creamy taste without the calories of half and half.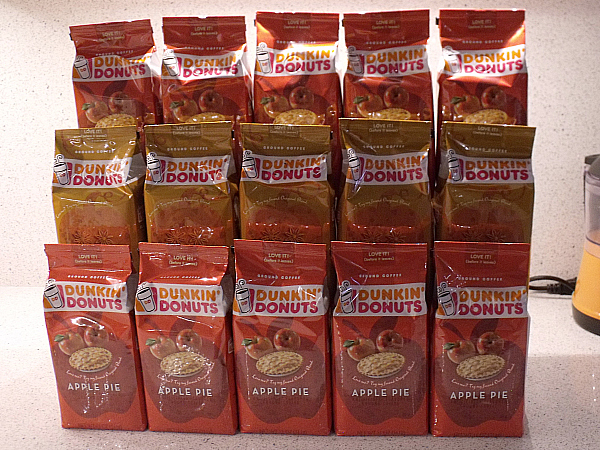 The coffee varieties are delicious. They are great as is and I've been having fun trying them hot and cold with extras (flavors, sweeteners, creamers…) and without.
My personal favorites are the Chocolate Glazed Donut from the Bakery Series and the Seasonal Pumpkin Spice that I'm going to need to stock up on, so that I can enjoy it year round.
How do you like to drink your Dunkin' Donuts Coffee?