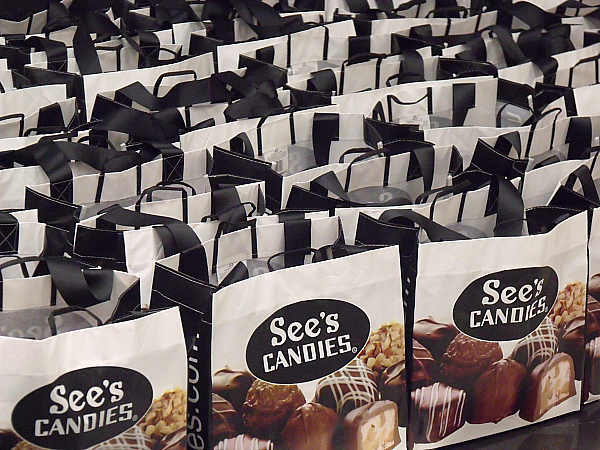 Thank you, Sees's! I recently attended a special event at the new See's concept store in Tustin, California.
See's Candy
2985 El Camino Real
The Market Place
Tustin, CA 92782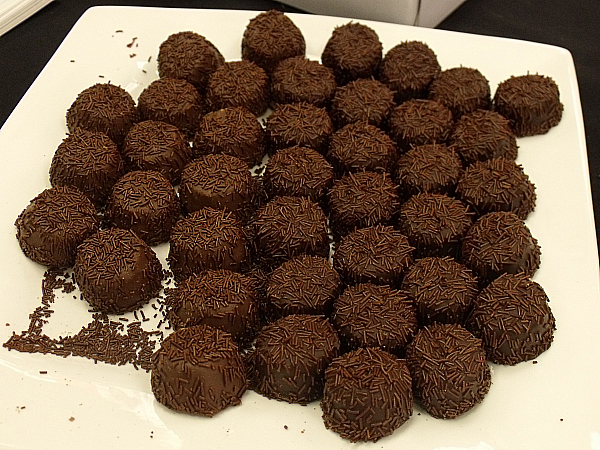 The new store is fabulous! It still has the black and white checkered floor and the same great selection, but they've really put a lot of thought into making this store and extra nice place to shop.
When I heard they were having an event for 50 bloggers, I couldn't picture that many people fitting inside a See's store but we did. The store is huge and that's a very good thing. They are ready for the crowds that will be lining up to make their holiday purchases.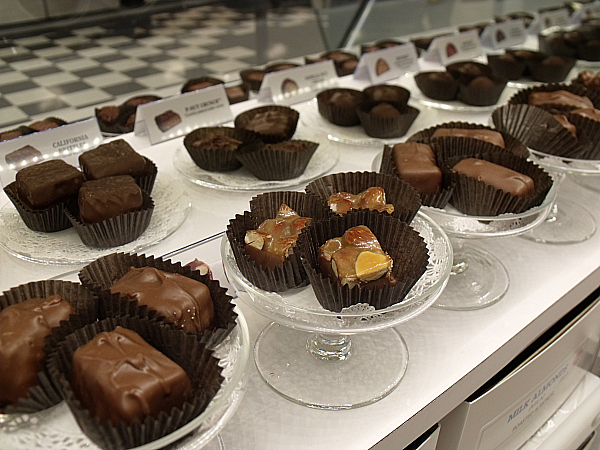 Parking is convenient at this location. The See's store is right next door to Sprout's Market and there is plenty of parking right in front. The shopping center is freeway close and just off of Jamboree.
Have you ever shopped at a See's Candy store the days leading up to Christmas or Valentine's Day? They can get crowded since so many people need to pick up favorite candies for the ones that they love.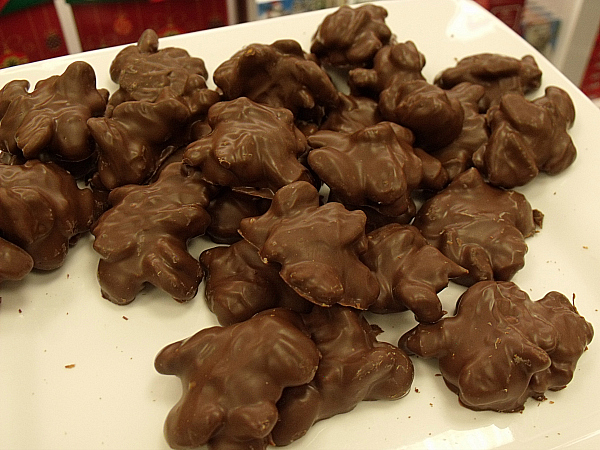 The Tustin store has a full selection of pre-packaged candies including old favorites and new ones. You'll find the traditional white boxes of assorted chocolates along with many that are festively packaged for Christmas and Hanukkah. If you only need pre-packaged gifts, there is a special checkout counter that can help you make your purchase quickly.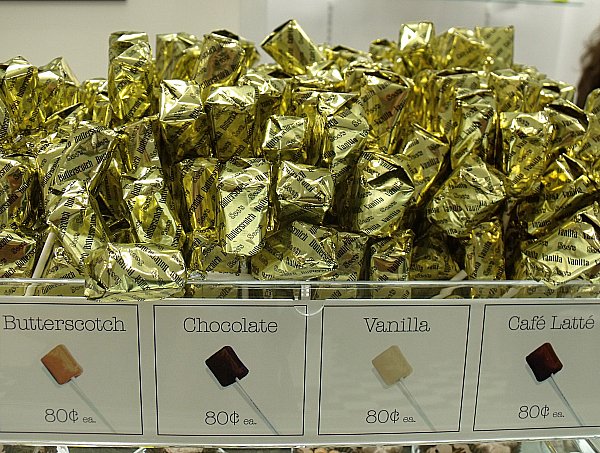 For those of you who have special favorites and need to have your own personal assortment put together just for you, they have 2 complete candy counters. Yes, there are 2 candy counters in this store. One is for customers who need 2 pounds or less and the other is for those of you who are buying lots of candy for yourself or to gift to others. This will help keep the lines running smoothly.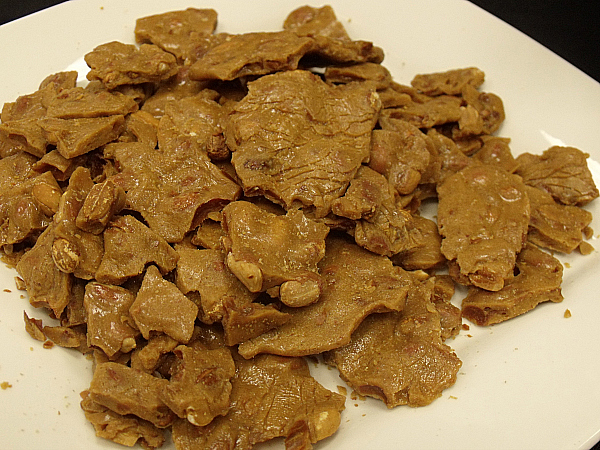 The staff is very friendly and knowledgable. Based on my preferences, they suggested some new to me chocolates that were wonderful. They can get you exactly what you want or they can help you with suggestions.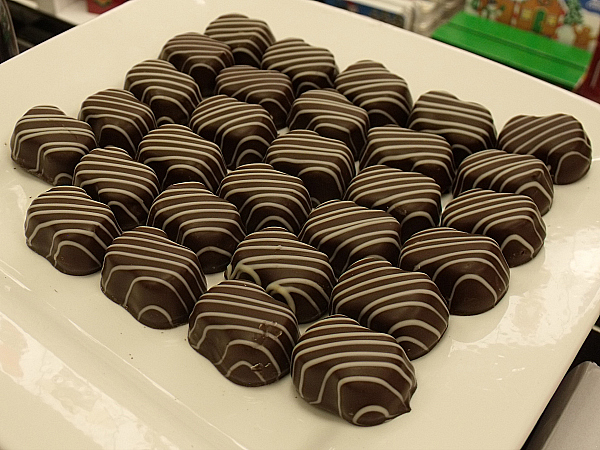 The new store is beautiful and they are ready to make your shopping experience pleasant and enjoyable.
Which See's Candies are your favorites?