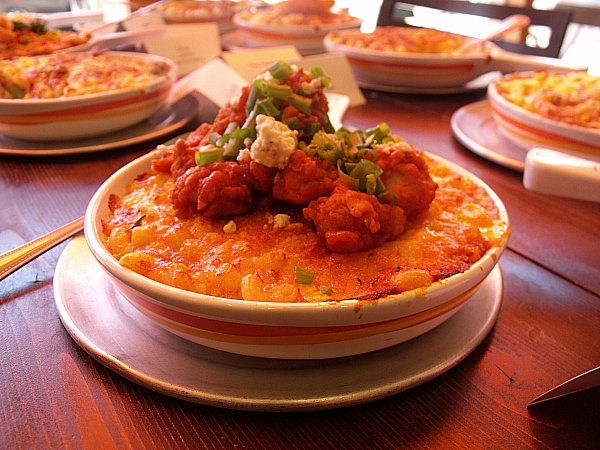 Elbows Mac n' Cheese has come to Brea!
If you are looking for great food and a friendly, casual atmosphere at affordable prices, this is it! Elbows is a family owned and run restaurant. They take pride in providing an enjoyable and satisfying dining experience.
They serve macaroni and cheese, of course, and a tasty assortment of other comfort foods.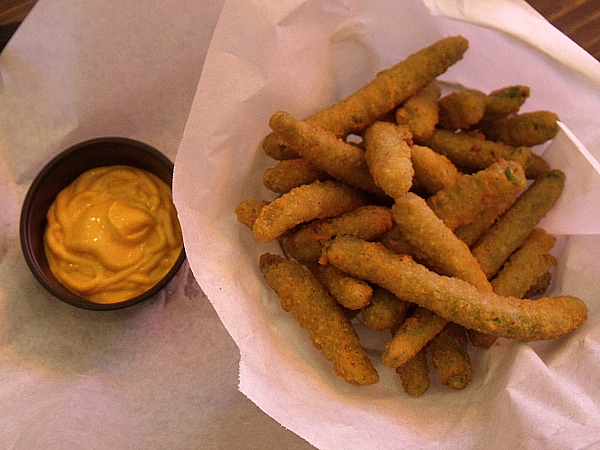 For starters, I sampled green been fries with a spicy sriracha dipping sauce (my favorites!) and flavorful truffle fries. They also have an amazing creation – the Mac n' Cheese Pizza. It is exactly what it sounds like. They put pizza sauce on the crust and then generously pile on the macaroni and cheese. It's unique and filling.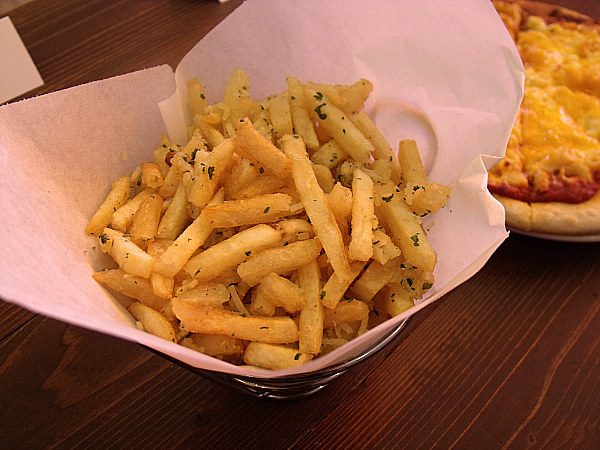 A grilled cheese sandwich is good, but they make them extra special. They do have a regular, classic grilled cheese on the menu, but they also have many that are far from ordinary. Those of you who eat meat, may want to try the Philly Cheesesteak Melt or the Smoked Gouda and Bacon Melt. I really enjoyed the vegetarian Spinach and Artichoke Melt.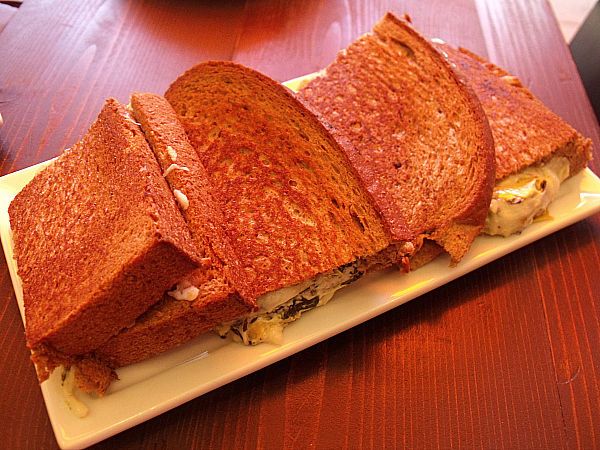 The mac n' cheese is nothing short of amazing. They have a wide variety to choose from and they all have fun names. The Blue Box is perfect for those who want a traditional pure mac n' cheese without any extras.
There is something for everyone. There were plenty of meatless options for me and plenty with lots of meat for others. Gluten-free and multi-grain pasta are available as options. They even have a vegan mac n' cheese that was creamy and full of flavor. They use a house made vegan cashew cheese that is impressive.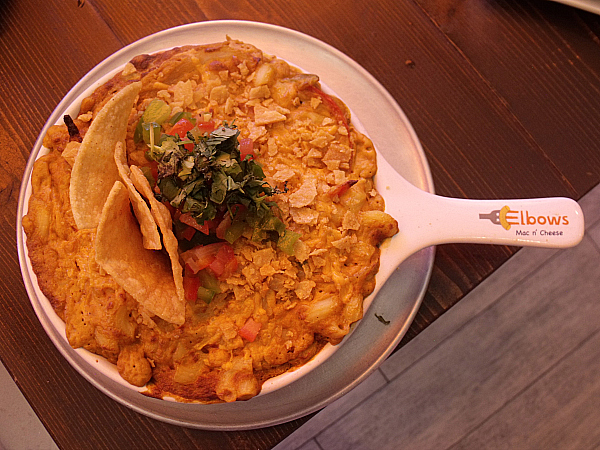 Some of the favorites that my group tried were:
When Pigs Fly – Swiss and Gruyere cheese and applewood bacon
The Hangover – Cheddar cheese, country potatoes, peppers, onions, scrambled eggs and bacon
Wingin' It – Sharp cheddar, Buffalo wing sauce, crispy boneless chicken and blue cheese
So Shellfish – Asiago and parmesan cheese, lobster and asparagus
Fun Guy – Havarti and goat cheese, mushrooms, white truffle oil and garlic
Okey Dokey Artichokey – Mozzarella and parmesan cheese, spinach, artichoke and garlic
My personal favorite was the Okey Dokey Artichokey and the vegan I Can't Believe It's Not Cheese, but everything was delicious. I brought home leftovers and my family devoured everything quickly.
This is a great spot to grab a quick meal or enjoy an evening out with friends or family. The food is good for adults and kids – even ones who have dietary restrictions (gluten-free, vegan, vegetarian…) or who are just picky. There is something for everyone.
If you can, I'd recommend saving a little room for dessert. the beignets are a wonderful finish to a comfort food meal.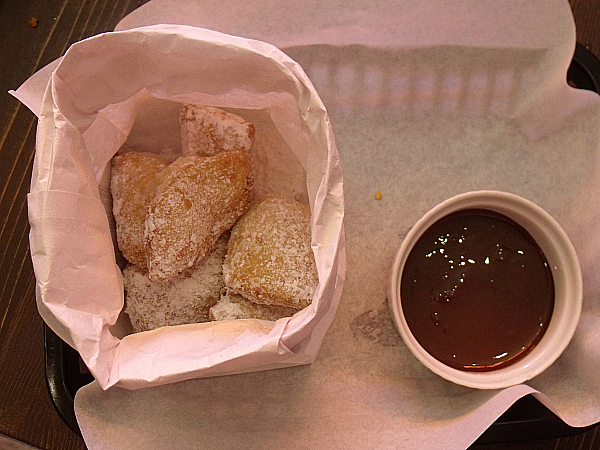 Elbows Mac n' Cheese
The Gateway Downtown Brea
215 West Birch Street
Brea, California 92821
714-784-6613